Story - Lenka Bujnová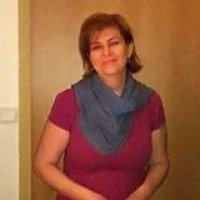 Manželka, matka a terciár sv. Františka
Dňa 29.10.2014 bol na tejto stránke uverejnený môj príbeh, ako sa ma Pán dotkol svojím MILOSRDENSTVOM.
15.5.2015 sa po prvýkrát konali modlitby za uzdravenie pod názvom Ježiš uzdravuje v bratislavskom UPeCe v Mlynskej doline. Práve v čase jeho konania som mala byť v službe na detskej svätej omši tak, ako v iné piatky. Pozvanie ísť tam bolo však také silné, že som mu nedokázala odolať a išla som, aj keď som nemala tušenie o čom to bude.

Pri výzve na modlitbu, kde sa mali postaviť tí, ktorí majú bolesti chrbta kvôli emočným problémom, ktoré vnímali Geoff a Gina Poulteroví som sa nepostavila.
Chrbát ma bolel už veľmi veľa rokov, ale myslela som si, že je to spôsobené mojím dlhoročným nesprávnym držaním tela, a tak som sa nepostavila.
V mysli som sa modlila za tých, ktorí stáli. Pán však konal a uzdravoval aj mňa. Totiž, ja som si po dvoch dňoch uvedomila, že bolesť chrbta je preč. Dovtedy mi manžel už roky masíroval chrbát a ja som chcela, aby to robil stále častejšie a silnejšie. Nechápala som, ako môže byť to masírovanie pre iných bolestivé, lebo ja som sa vtedy aspoň na chvíľočku cítila dobre. No bolesť vo svojej intenzite sa vždy znova vrátila. Až po tomto uzdravení som pochopila, lebo to silné masírovanie bolelo už aj mňa. Nikdy by mi ani nenapadlo, že za tou bolesťou môže byť niečo iné. A bolo, Pán to postupne odkrýval a naďalej odkrýva.
17.10.2015 sa konalo druhé takéto stretnutie a ja som cítila v srdci túžbu prihovárať sa aj za tých ľudí, ktorí budú na zhromaždení. Do takejto modlitby - príhovoru som vstúpila s malinkou dušičkou pár mesiacov po vyššie spomínanom uzdravení. Tých uzdravení v mojom živote bolo predtým už niekoľko a ja som tomu pozvaniu – pomáhať druhým - nevedela odolať. A keď prišlo pozvanie od organizátorov, ja som povedala áno. Slúžili sme ľuďom a ja som videla ich bolesť i túžbu, aby to bolo inak alebo lepšie. Vtedy nám slúžili Angela a Brendan McCauley. Keď už končili modlitby Angela vravela, že Pán chce niekomu uzdraviť žalúdok, aby veril aj naďalej, že to Pán isto urobí.
Ja som od malička mávala teploty a ani lekár nevedel z čoho a tak odporučil našim, aby už niečo robili, lebo on už nevie čo má robiť. Tak ma mama zobrala k "liečiteľke".
Dnes, po dvoch rokoch od toho prísľubu môžem povedať, že to uzdravovanie bolo postupné. Nemám to ešte lekársky potvrdené, lebo kontrolu mám o pár mesiacov, ale prvý krok, ktorý som okrem dôvery musela urobiť, bolo ísť na gastrologické vyšetrenie. Stále som to odkladala a trvalo mi rok, kým som sa odhodlala. Na vyšetrení mi zistili hiatovu herniu a reflux. Teda laicky povedané: môj žalúdok bol posunutý smerom nahor a časť žalúdočnej kyseliny sa dostávala do pažeráka. A keďže tam nemala čo robiť, spôsobovalo to zápal. Zápal zase spôsoboval neustále teploty. A hoci Pán konal až po dvoch rokoch a na inom modlitebnom zhromaždení, koncom tohto leta, verím, že som podľa Jeho prisľúbení uzdravená. Na záver sa ešte Brendan modlil so služobníkmi za dary jazykov a proroctva, že nás Pán vyzbrojuje do ďalšej služby... Cítili sme sa presne tak, ako to opisuje Martin Kováč vo svojom svedectve. No Pán nás uisťoval a potvrdzoval i rozmnožoval tieto i ďalšie dary...
14.5.2016 Tretie stretnutie Ježiš uzdravuje. Od tohto času sa konajú aj pravidelné formácie a vyučovania pre tím služobníkov a naďalej pokračujú modlitby za účastníkov. Na tomto zhromaždení som hovorila moje svedectvo o odpustení a Božom milosrdenstve v mojom živote. Tiež tu Pán v mnohých potvrdzoval darované dary. Dňa 17.05.2016 som bola u odborného lekára. Keďže si lekár nebol istý, zobral mi aj krv.
Keď som prišla s výsledkami, lekár mi hovorí, že kľudne môžem ísť darovať krv, že mám také dobré hodnoty všetkého. (Ja krv darovať nemôžem, lebo som mala už 2x žltačku.)
A posledné roky som mala krvný obraz tak rozbitý, že navštevujem hematológiu…
Znova Geoff a Gina sa za mňa pred sobotňajším stretnutím modlili. Gina pri modlitbe vnímala, že mám problém s nohou. Potvrdila som toto vnímanie a uviedla som, že mám dlhodobé problémy s krvou a následnými opuchmi nôh. Modlili sa za to, aby v mojej krvi prúdila Ježišova krv a aby som bola uzdravená. Hneď po modlitbe, keď som si sadla som cítila, ako keby mi niekto prikladal na nohy chladivé obklady. Potom som cítila, že sa niečo deje pri mojom srdci a cítila som mravenčenie až pálenie pri malíčkoch na rukách. Na konci po modlitbe sa ma Gina opýtala, čo moje nohy a keďže som ešte nič necítila, povedala mi, aby som sa ešte modlila.
24.4.2016 mi spolubrat zo spoločenstva hovoril, že má doma ostatky sv. Charbela z Libanonu. Veľmi som ich túžila mať, lebo v deň jeho sviatku som bola pokrstená a je teda jedným z mojich patrónov. Keďže mám však novú prácu a bola som v skúšobnej dobe, nemohla som sa uvoľniť, aby som ich mala doma aspoň na pár hodín. Asi týždeň pred službou Ježiš uzdravuje ku mne zázračne prišiel olej sv. Charbela. Tak som si ešte po vyzvaní, aby som sa modlila za nohy, s modlitbou na perách potierala obe nohy, ruky i okolo srdca olejom sv. Charbela. Krásne to povedala jedna sestra: Stalo sa to vlastne na skombinovaný príhovor cirkvi oslávenej (sv. Charbel) a cirkvi putujúcej (Geoff & Gina).
15.10.2016 –Štvrté zhromaždenie Ježiš uzdravuje. Stojíme v modlitbách a pôstoch za každého účastníka. Formácia pokračuje. Pán požehnal nových služobníkov. Som pozvaná 1x vyučovať aj ja. Mám čo povedať, lebo Pán sa ma mocne dotýkal a uzdravoval ma. Pred týmto zhromaždením to bolo pre mňa asi najťažšie. Keďže ide o ľudí, je tu aj veľký duchovný boj. Tesne pred týmto zhromaždením som skončila v nemocnici. Pán ma už vtedy uzdravoval, hoci ja som tomu nerozumela.
Teraz viem, že som potrebovala uzdraviť svoje sebazničujúce emócie a odovzdávať ich Pánovi a zatvoriť prístupové cesty Zlému. Takto mi Pán jasne ukázal, že celý svoj život som všetko obracala proti sebe, či to bol hnev, strach, agresivita, nenávisť, kritika, nepokoj, pohŕdanie, ľútosť a sebaľútosť, neistota, trápenie, zúfalstvo, bezmocnosť, pocit viny, či pocit menejcennosti...
Ďalší krát som kvôli tomu istému skončila v rukách záchranárov koncom tohto leta, aby moje uzdravovanie a očisťovanie i približovanie sa k Nemu pokročilo...
Počas celého tohto času mi Pán posielal skvelých ľudí; laikov i kňazov, ktorí ma viedli, niesli v modlitbe a pomáhali mi, aby som sa mohla stať tým, čím ma vždy chcel mať. Tiež mi bolo jasne ukázané, že potrebujem riešiť neprijatie, rodové veci, šok a traumy, ktoré som zažila a odovzdávať všetky zranenia. Nedávno som bola oslobodená od duchov, ktoré na mňa prechádzali z generácie na generáciu. A ja som konečne slobodná, po celých dlhých rokoch čakania a vnímania, že niečo nie je v poriadku, nevediac si to pomenovať a ani s tým nič urobiť... ale hlavne neustálej túžby, aby to bolo inak. Je toho oveľa viac čo sa udialo, ale aspoň takto v súvislosti s touto našou službou....
Áno je to ozaj skutočné a možné a ja tu o tom všetkom dnes svedčím. Nevravím, že je to jednoduché a Ty nebudeš musieť nič robiť, práve naopak; ale ak povieš Pánovi, že Ho potrebuješ, že už nevieš čo máš robiť – On s radosťou príde a urobí pre Teba oveľa viac, než si dokážeš predstaviť. On túži po Tebe neopísateľnou láskou a urobí pre Teba čokoľvek, ale potrebuje, aby si Mu to povedal a pozval Ho do svojho života.
O pár dní – 14.10.2017 bude v poradí už 5. Zhromaždenie modlitieb za uzdravenie a tentokrát aj prosby za Krst v Duchu Svätom. Tak neváhaj, príď, Pán čaká aj Teba. A ja Ti dnes svedčím, že On príde!
"Lebo Bohu nič nie je nemožné." Lk 1, 37
Lenka
---
Back to stories | Share on Facebook | Become a friend of mojpribeh.sk on FB and share the Gospel
Good news
---
Video
Zaujímavá a výpovedná skúsenosť západoeurópskeho muža s hinduizmom, budhizmom, jógou, ezoterikou a okultizmom.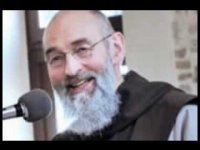 ---
Príbeh bývalého teroristu, ktorý dnes spája etniká a kmene.
Stephen Lungu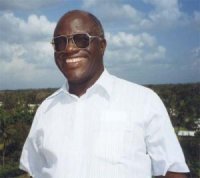 ---
Hudobníčka Lacey Sturm, bývalá speváčka kapely Flyleaf, bola presvedčenou ateistkou a mala v úmysle vziať si život... ale zrazu sa všetko zmenilo.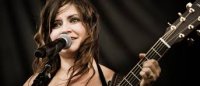 ---
"A rozhnevaný pán ho vydal mučiteľom, kým nesplatí celú dlžobu. Tak aj môj nebeský Otec urobí vám, ak neodpustíte zo srdca každý svojmu bratovi." (Mt 18, 34-35)
---
We all are part of a great story. The great story of the world is composed of past and present stories of lives of individual people. The portal mojpribeh.sk is focused on the most important moment of the story of the world and individual, the moment of personal experience of person with God.
Latest

Random
Total: 149 stories in this language.
There are 437 in all languages. To change the language please click on one of the flags.
Talks
Geoff a Gina Poulter
Geoff and Gina Poulter are active in healing ministry in Great Britain and in other European countries. They have zeal for building Lords kingdom. In Slovakia are already known mainly throwgh Jesus heals ministry where they were main speakers. They believe, that Lord comes with power, when we call him by His name and walk in faith. They are full of gentleness and kind behavior to people, which they serve with prayer for healing and prophetic giftings. Their ministry folows healings, sings and wonders.


2017-10-03

Ján Volko
I think Jesus plays a very important role. Faith in God helps me in difficult moments and also during competitions. I feel that God gives me His graces and blessing – and this is a huge support for me.


2017-03-27

Jerry Armelli
Former gay: It's a satisfying emotional and sexual relationship? Emotionally, sexually, absolutely; we both love sex. We're blessed. Sometimes we cry after we make love. It is very good.


2011-09-17
Facebook
Cesta+
Books