Good news
Video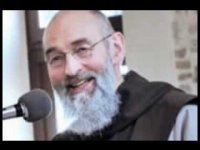 Zaujímavá a výpovedná skúsenosť západoeurópskeho muža s hinduizmom, budhizmom, jógou, ezoterikou a okultizmom.
---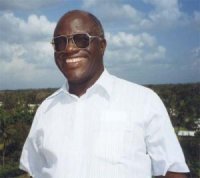 Príbeh bývalého teroristu, ktorý dnes spája etniká a kmene.
Stephen Lungu
---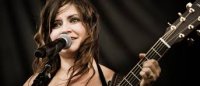 Hudobníčka Lacey Sturm, bývalá speváčka kapely Flyleaf, bola presvedčenou ateistkou a mala v úmysle vziať si život... ale zrazu sa všetko zmenilo.
---
"A rozhnevaný pán ho vydal mučiteľom, kým nesplatí celú dlžobu. Tak aj môj nebeský Otec urobí vám, ak neodpustíte zo srdca každý svojmu bratovi." (Mt 18, 34-35)
---
We all are part of a great story. The great story of the world is composed of past and present stories of lives of individual people. The portal mojpribeh.sk is focused on the most important moment of the story of the world and individual, the moment of personal experience of person with God.
Message - Ľubica Vopičková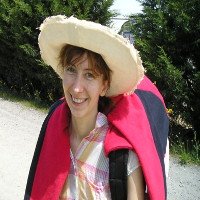 Rýchlo oprať dve várky, nakŕrmiť dieťa, dokončiť projekt a poslať ho šéfke, uvariť mužovi večeru… Potom je tu ešte päť nezodpovedaných mailov, sklamaná kamoška, s ktorou sa mi nedarí stretnúť, a neporiadok na balkóne od minulej jesene. To je hrozné, som neschopná, keď to nestíham...
Myslím, že my ženy sme na seba príliš prísne. Nikto od nás neočakáva tak veľa ako my samé od seba. Možno sme tak uspôsobené od prírody. A možno bude problém tak trochu aj v tom, že pričasto pochybujeme o svojej hodnote. Nie sme si isté tým, či nás druhí budú mať radi, keď nebudeme spĺňať ich (či skôr naše?) očakávania. A preto sa snažíme byť supervýkonnými matkami, vzornými pracovníčkami, spoľahlivými kamarátkami, obetavými členkami cirkevnej obce. Až zistíme, že nám neostáva ani chvíľka na seba, na oddych, na nabratie síl. Nejedna sa zrúti, niektoré sa uzavrú do seba, iné zasa všetkým praštia. Alebo jednoducho idú životom so zaťatými zubami a s večnou nespokojnosťou v srdci.
V jednej knihe som čítala jednoduché a trefné prirovnanie: Žena je ako kvet, pričom koreňmi je jej identita, hodnota; stonkou sú jej životné role (matka, pracovníčka, manželka...) a kvetmi jej skutky, "výkony".
V kútiku duše chceme byť uznávané, výnimočné, očarujúce, chválené, a tak trávime priveľa času a energie úsilím o čo najviac "kvetov". Pritom často zabúdame na korene a na výživu pre ne. Ak má ale rastlinka prežiť, musí mať v prvom rade pevné a zdravé korene. Žena potrebuje vedieť, kým je, akú má hodnotu. Z takéhoto zdravého koreňa potom vyrastá pevná rastlina a žena sa prirodzene a s ľahkosťou dokáže vyrovnať so svojii rolami a vzťahmi dcéry, manželky, matky, učiteľky... A z rovnováhy ju nevyradí ani to, keď je tri roky zavretá s dieťaťom na materskej a neprodukuje "nič" okrem viac či menej spokojného dieťaťa. Nezloží ju ufrfľaný manžel a nevyprovokuje nepríjemná kolegyňa; svoje úlohy si plní s pokojom, lebo sebe ani druhým nepotrebuje nič dokazovať.
V Biblii je na viacerých miestach spomenuté podobné prirovnanie – človek je ako strom. V prvom žalme sa píše, že ak je zasadený pri vode (rozumej pri Bohu a jeho zákone), z ktorej čerpá, jeho lístie nevädne, prináša v pravý čas ovocie a darí sa mu. Začína sa to ale pri koreňoch, nie pri ovocí.
Naše vedomie hodnoty je často pokrivené alebo vychýlené. Z takéhoto koreňa môžeme svetu ponúknuť akurát tak pokrivené rastlinky, kvety bez vône a trpké ovocie. Potrebujeme sa vrátiť k tomu neviditeľnému korienku, zakopanému kdesi hlboko, a napraviť jeden z najdôležitejších postojov – k sebe samej. Keďže my, ženy, sme od prírody zamerané vzťahovo, svoju hodnotu objavíme práve vo vzťahu. S kým? Milióny kresťanov na celom svete sú presvedčené, že je to vzťah s Bohom. Je to partnerstvo, ktoré neničí, nezneužíva, ale ponúka návrat k "normalite"; k zdravému sebahodnoteniu založenému na pravde a na prijatí. Biblia hovorí o postoji Boha k nám ako o otcovi milujúcom dieťa, aj keď ono je často nehodné a nevďačné. Na iných miestach Boží postoj prirovnáva k láskavej matke, k ženíchovi tešiacemu sa z nevesty, či k manželovi milujúcemu svoju nedokonalú, nevernú manželku. Objaviť túto pravdu – túto podstatu nášho bytia, dôvod, pre ktorý tu sme, je podľa mňa jedna z hlavných úloh každého človeka. Keď viem, aký postoj má ku mne ten, ktorý ma stvoril, oveľa lepšie pochopím seba a lepšie sa chopím svojho života.
---
Latest

Random
Total: 156 stories in this language.
There are 469 in all languages. To change the language please click on one of the flags.
Talks
Geoff a Gina Poulter
Geoff and Gina Poulter are active in healing ministry in Great Britain and in other European countries. They have zeal for building Lords kingdom. In Slovakia are already known mainly throwgh Jesus heals ministry where they were main speakers. They believe, that Lord comes with power, when we call him by His name and walk in faith. They are full of gentleness and kind behavior to people, which they serve with prayer for healing and prophetic giftings. Their ministry folows healings, sings and wonders.


2017-10-03

Petr Jašek
As we know, faith is not a question of heritage. People must get their personal relation with the Lord Jesus Christ. This cannot be inherited. You have to be reborn in Jesus. In my life something similar happened.


2017-04-10

Ján Volko
I think Jesus plays a very important role. Faith in God helps me in difficult moments and also during competitions. I feel that God gives me His graces and blessing – and this is a huge support for me.


2017-03-27