Good news
Video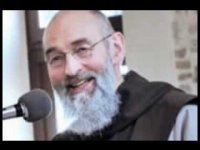 Zaujímavá a výpovedná skúsenosť západoeurópskeho muža s hinduizmom, budhizmom, jógou, ezoterikou a okultizmom.
---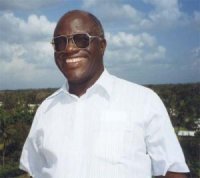 Príbeh bývalého teroristu, ktorý dnes spája etniká a kmene.
Stephen Lungu
---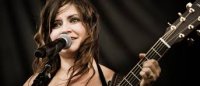 Hudobníčka Lacey Sturm, bývalá speváčka kapely Flyleaf, bola presvedčenou ateistkou a mala v úmysle vziať si život... ale zrazu sa všetko zmenilo.
---
"A rozhnevaný pán ho vydal mučiteľom, kým nesplatí celú dlžobu. Tak aj môj nebeský Otec urobí vám, ak neodpustíte zo srdca každý svojmu bratovi." (Mt 18, 34-35)
---
We all are part of a great story. The great story of the world is composed of past and present stories of lives of individual people. The portal mojpribeh.sk is focused on the most important moment of the story of the world and individual, the moment of personal experience of person with God.
Message - Marek Nikolov

je laikom, ktorému horí srdce túžbou, aby čím viacero ľudí zakúšalo a odpovedalo na lásku a dobrotu Ježiša Krista. Pán si ho používa na štartovanie/vystrojovanie ľudí, služieb a projektov pre rast Božieho kráľovstva. Takisto aj v prípade prebudenia v prolife hnutí a v hnutí novej evanjelizácie. S manželkou Monikou majú 3 deti.
Patrí do služobného tímu Spoločenstva dobrého pastiera. Je zakladateľom a vedúcim redaktorom www.mojpribeh.sk
V sekcii "Dobré správy" budeme prinášať hodnotné prednášky a komentáre. Chceme sa dotýkať tém týkajúcich sa súčasného diania v spoločnosti, v cirkvi a širokej škály zaujímavých pohľadov na život a životný štýl súčasného človeka. Dobrými správami chceme povzbudzovať ľudí k aktívnej účasti na ohlasovaní radostnej zvesti v dnešnej modernej spoločnosti ako na Slovensku, tak aj v Európe a vo svete.
Veríme, že Slováci majú osobitné povolanie prinášať Evanjelium najmä krajinám západnej Európy.
Prvou dobrou správou je prorocká modlitba Ricka Olmsteada, pastor zboru Vineyard, ktorú sa 28.11.2010 modlil vo Varšave za Slovensko:
Tým, že budete (rozumej slováci) prinášať uzdravenie druhým, sami budete uzdravení.

Tým, že budete dávať (v oblastiach kde sami máte nedostatok), Boh bude dopĺňať Vaše potreby.

Boh Vás chce uzdraviť, ako zlomený národ.

Ako národ si myslíte o sebe, že ste malí, ale iní na nás vzhliadajú s nádejou.

Prestaňte byť tými iba čo prijímajú, ale staňte sa tými čo dávajú.

Stanete sa misionármi pre iné národy.

Máte úlohu prinášať svetlo iným národom.
Chceme napĺňať slová tejto prorockej výzvy prekladmi inšpirujúcich príbehov najskôr do anglického jazyka a neskôr do iných jazykov a tým rozbehnúť "export" Evanjelia za hranice Slovenska. Stante sa spolu s nami misionármi pre iné národy. Prijmime pozvanie Jána Pavla II. k novej evanjelizácii sveta. Povzbudzujme sa navzájom v Bohu a prinášajme spolu novým spôsobom svetlo Slovensku a aj iným národom.
Ak máš chuť a túžbu pomôcť napríklad s prekladmi príbehov do angličtiny, alebo iných svetových jazykov, tak Tvoja pomoc je vítaná.
Kontakt: info@mojpribeh.sk
---
Latest

Random
Total: 152 stories in this language.
There are 454 in all languages. To change the language please click on one of the flags.
Talks
Geoff a Gina Poulter
Geoff and Gina Poulter are active in healing ministry in Great Britain and in other European countries. They have zeal for building Lords kingdom. In Slovakia are already known mainly throwgh Jesus heals ministry where they were main speakers. They believe, that Lord comes with power, when we call him by His name and walk in faith. They are full of gentleness and kind behavior to people, which they serve with prayer for healing and prophetic giftings. Their ministry folows healings, sings and wonders.


2017-10-03

Petr Jašek
As we know, faith is not a question of heritage. People must get their personal relation with the Lord Jesus Christ. This cannot be inherited. You have to be reborn in Jesus. In my life something similar happened.


2017-04-10

Ján Volko
I think Jesus plays a very important role. Faith in God helps me in difficult moments and also during competitions. I feel that God gives me His graces and blessing – and this is a huge support for me.


2017-03-27