Good news
Video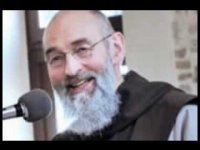 Zaujímavá a výpovedná skúsenosť západoeurópskeho muža s hinduizmom, budhizmom, jógou, ezoterikou a okultizmom.
---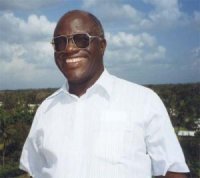 Príbeh bývalého teroristu, ktorý dnes spája etniká a kmene.
Stephen Lungu
---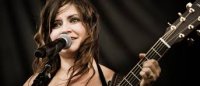 Hudobníčka Lacey Sturm, bývalá speváčka kapely Flyleaf, bola presvedčenou ateistkou a mala v úmysle vziať si život... ale zrazu sa všetko zmenilo.
---
"A rozhnevaný pán ho vydal mučiteľom, kým nesplatí celú dlžobu. Tak aj môj nebeský Otec urobí vám, ak neodpustíte zo srdca každý svojmu bratovi." (Mt 18, 34-35)
---
We all are part of a great story. The great story of the world is composed of past and present stories of lives of individual people. The portal mojpribeh.sk is focused on the most important moment of the story of the world and individual, the moment of personal experience of person with God.
Message - Marek Nikolov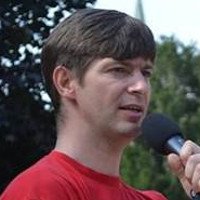 je laikom, ktorému horí srdce túžbou, aby čím viacero ľudí zakúšalo a odpovedalo na lásku a dobrotu Ježiša Krista. Je Bohu k dispozícii na štartovanie/vystrojovanie ľudí, služieb a projektov pre rast Božieho kráľovstva. Takisto aj v prípade prebudenia v prolife hnutí a v hnutí novej evanjelizácie. S manželkou Monikou majú 3 deti.
Patrí do služobného tímu Spoločenstva dobrého pastiera. Je zakladateľom a vedúcim redaktorom www.mojpribeh.sk
Ak si muž a chceš posilniť svoju vieru v Pána Ježiša, posilniť svoju identitu a poslanie muža, zažiť lásku a dotyk Ducha Svätého, zažiť dynamiku mužskej spirituality, chceš byť užitočný pre svoje okolie a spoločnosť, si srdečne pozvaný na stretnutie s názvom: Buďte dobrí, ak môžete. Start up pre Ježiša.
Si otvorený na nové priateľstvá a spoluprácu? Si pripravený dávať a prijímať povzbudenie? Ak si pripravený nielen dobro prijať, ale sa aj aktívne podieľať na jeho šírení a sprostredkovaní druhým ľuďom, tak nesmieš na našom stretnutí mužov chýbať.
Oslovili sme viacerých z Vás, ktorí slúžite v rôznych oblastiach spoločnosti napr. v službe ľuďom bez domova, sociálne slabým rodinám a jednotlivcom, profamily, prolife, v službe ohlasovania evanjelia (novej evanjelizácie), v kňazskej službe.
Na stretnutie pozývame každého muža, ochotného sa podieľať na službe druhým ľuďom. Osobitne pozývame mužov, ktorí zvažujú službu kňažstva.
Mt 20, 6-7 "Čo tu nečinne stojíte celý deň? Vraveli mu: "Nik nás nenajal." Povedal im: "Choďte aj vy do mojej vinice!"
Stretnutie sa bude konať v piatok 16. februára 2018 v pastoračných priestoroch Stupavskej farnosti.
V čase 18:00 - 22:00
Program:
Chvály
Svedectvá: kňaz Jozef Pajerský, kapucín Branislav Fabo, Samuel Brečka, Anton Chromík a ďalší..
Inšpiratívne príbehy a vízie (viacerí z Vás oslovených účastníkov)
Priestor na osobné rozhovory a priateľstvá.
Vzájomné žehnanie si.
Ochutnávka vareného vina
Našim hostiteľom je farár Stupavy Félix Mikula.
Každý účastník prispeje na mieste 5 €, čo pokryje náklady na nápoj, chlieb s masťou a cibuľou, varené víno a pod..
Prihlásenie:
Prosíme, aby ste svoju účasť z dôvodu nutnosti prípravy pohostenia záväzne potvrdili najneskôr do 10.02.2018 tu na prihlasovacom formulári:

Tešíme sa na Vás
Marek Nikolov
Člen služobného tímu Spoločenstva Dobrého pastiera
---
Latest

Random
Total: 156 stories in this language.
There are 467 in all languages. To change the language please click on one of the flags.
Talks
Geoff a Gina Poulter
Geoff and Gina Poulter are active in healing ministry in Great Britain and in other European countries. They have zeal for building Lords kingdom. In Slovakia are already known mainly throwgh Jesus heals ministry where they were main speakers. They believe, that Lord comes with power, when we call him by His name and walk in faith. They are full of gentleness and kind behavior to people, which they serve with prayer for healing and prophetic giftings. Their ministry folows healings, sings and wonders.


2017-10-03

Petr Jašek
As we know, faith is not a question of heritage. People must get their personal relation with the Lord Jesus Christ. This cannot be inherited. You have to be reborn in Jesus. In my life something similar happened.


2017-04-10

Ján Volko
I think Jesus plays a very important role. Faith in God helps me in difficult moments and also during competitions. I feel that God gives me His graces and blessing – and this is a huge support for me.


2017-03-27