Good news
Video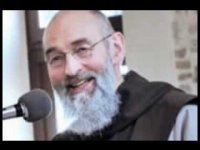 Zaujímavá a výpovedná skúsenosť západoeurópskeho muža s hinduizmom, budhizmom, jógou, ezoterikou a okultizmom.
---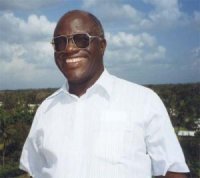 Príbeh bývalého teroristu, ktorý dnes spája etniká a kmene.
Stephen Lungu
---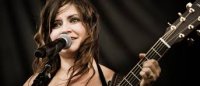 Hudobníčka Lacey Sturm, bývalá speváčka kapely Flyleaf, bola presvedčenou ateistkou a mala v úmysle vziať si život... ale zrazu sa všetko zmenilo.
---
"A rozhnevaný pán ho vydal mučiteľom, kým nesplatí celú dlžobu. Tak aj môj nebeský Otec urobí vám, ak neodpustíte zo srdca každý svojmu bratovi." (Mt 18, 34-35)
---
We all are part of a great story. The great story of the world is composed of past and present stories of lives of individual people. The portal mojpribeh.sk is focused on the most important moment of the story of the world and individual, the moment of personal experience of person with God.
Message - Patrik Daniška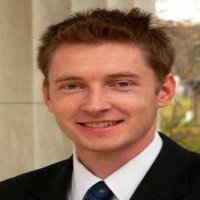 je ženatý, má dve deti, žije v Rovinke pri Bratislave. Vyštudoval Právnickú fakultu Univerzity Komenského, pôsobí v oblasti advokácie. Bol zakladajúcim členom občianskeho združenia Fórum života, je zakladateľom a predsedom Inštitútu pre ľudské práva a rodinnú politiku. Svoje články publikuje v revue Impulz, zastolom.sk, Postoj.sk, a iné.
Ženy sú typická cieľová skupina, na ktorú sa zameriavajú pro-life aktivity. Treba si ale uvedomiť, že hlavná príčina, pre ktorú ženy idú na potrat, je chýbajúca opora. Dôležitý je najmä manžel, či partner, ktorý svojim postojom zásadne ovplyvňuje rozhodnutie matky.
Preto sme v tíme Bratislava za život spravili aj niečo pre chlapov. Zorganizovali sme zatiaľ 3 priateľské futbalové zápasy Gól za život vo Vištuku, Bzinciach pod Javorinou a Radošovciach, na ktorých sme mužom na rovinu povedali, aby boli zodpovední a ženu na potrat neposielali. Ako hovorí autor projektu Jozef Kozák: "Chlap má byť chlap! Má hrať férovo vo futbale aj v živote. Ak je v náročnej situácii, má zabrať a neutiecť ako zbabelec."
Formát dedinského futbalu sme otestovali, získali know-how a zistili sme, že to vie byť super akcia pre celú dedinu, pri ktorej sa nenásilne odovzdá pro-life posolstvo aj tam, kde by sa inak nedostalo. Teraz by sme si veľmi želali, aby sa projekt rozšíril po Slovensku, ideálne aj do regiónov s vysokou potratovosťou.
Hľadáme preto partie chalanov/mužov, ktorí hrávajú futbal, a mali by záujem spojiť futbal s pro-life osvetou. Ak sa Vás to týka, toto je výzva do akcie! Budem rád, ak sa nám ozvete a viac sa o tejto možnosti porozprávame.
Práve v týchto dňoch sa na Slovensku spustila nová webstránka nechcenetehotenstvo.sk. Keď dievča/žena uvažuje o potrate, často hľadá informácie na internete. Výsledky vyhľadávania sú ale problém: reklamy na potratové kliniky, diskusné fóra so "zaručenými" radami, články zľahčujúce potrat, a podobne. Len zriedka natrafíte na informácie, ktoré sú kvalitné, odborné, nenavádzajú na potrat, ale pravdivo informujú aj o jeho rizikách a možnostiach pomoci v tehotenstve.
Túto dieru na trhu si uvedomil mladý IT špecialista s priateľkou. Rozhodol sa naprogramovať stránku, aby mala predpoklady zobrazovať sa vo vyhľadávačoch na popredných miestach. Veľmi tomu pomôže, ak sa informácia o stránke bude šíriť, najmä ak na nechcenetehotenstvo.sk bude existovať čo najviac odkazov na iných weboch. Ak máte vlastný web, pouvažujte o možnosti pridať takýto odkaz.
V dušičkovom období sme si spomínali aj na deti, ktoré zomreli pred narodením. Je to príležitosť povedať ľuďom aj o práve na pochovanie potratených detí. Veľmi peknú reportáž spracovala o tejto téme Lenka Stanková v relácii Reflex televízie Markíza, ktorú si môžete pozrieť tu.
A na záver ešte jedna aktuálna informácia – práve sa tlačí 427 000 kusov pro-life časopisu Nová žena, ktoré budú v novembri distribuované do domácností v 20 okresoch s vysokou potratovosťou.
---
Latest

Random
Total: 155 stories in this language.
There are 466 in all languages. To change the language please click on one of the flags.
Talks
Geoff a Gina Poulter
Geoff and Gina Poulter are active in healing ministry in Great Britain and in other European countries. They have zeal for building Lords kingdom. In Slovakia are already known mainly throwgh Jesus heals ministry where they were main speakers. They believe, that Lord comes with power, when we call him by His name and walk in faith. They are full of gentleness and kind behavior to people, which they serve with prayer for healing and prophetic giftings. Their ministry folows healings, sings and wonders.


2017-10-03

Petr Jašek
As we know, faith is not a question of heritage. People must get their personal relation with the Lord Jesus Christ. This cannot be inherited. You have to be reborn in Jesus. In my life something similar happened.


2017-04-10

Ján Volko
I think Jesus plays a very important role. Faith in God helps me in difficult moments and also during competitions. I feel that God gives me His graces and blessing – and this is a huge support for me.


2017-03-27