Good news
Video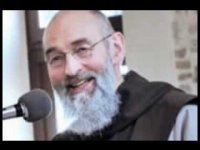 Zaujímavá a výpovedná skúsenosť západoeurópskeho muža s hinduizmom, budhizmom, jógou, ezoterikou a okultizmom.
---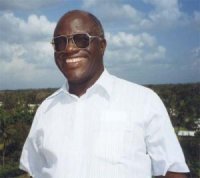 Príbeh bývalého teroristu, ktorý dnes spája etniká a kmene.
Stephen Lungu
---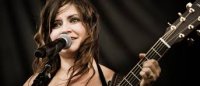 Hudobníčka Lacey Sturm, bývalá speváčka kapely Flyleaf, bola presvedčenou ateistkou a mala v úmysle vziať si život... ale zrazu sa všetko zmenilo.
---
"A rozhnevaný pán ho vydal mučiteľom, kým nesplatí celú dlžobu. Tak aj môj nebeský Otec urobí vám, ak neodpustíte zo srdca každý svojmu bratovi." (Mt 18, 34-35)
---
We all are part of a great story. The great story of the world is composed of past and present stories of lives of individual people. The portal mojpribeh.sk is focused on the most important moment of the story of the world and individual, the moment of personal experience of person with God.
Message - Milada Passerini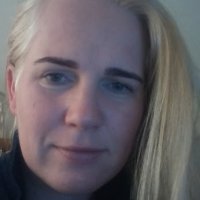 Manželka a matka 5 detí. Pracuje ako profesionálny prekladateľ/ tlmočník so zameraním na francúzštinu, taliančinu a španielčinu. Vedie v Sv. Jure charitatívnu službu rodinám a deťom (OZ Kvapka v mori) zameranú na praktickú pomoc rodinám šatstvom, obuvou, hračkami a inými praktickými vecami. Je členom Spoločenstva dobrého pastiera.

1. Čo Ťa viedlo k založeniu OZ Kvapka v mori a čomu sa OZ venuje?
Administratívne k založeniu OZ ma viedol nedostatok finančných zdrojov. Za 6 rokov mojej dobrovoľnej činnosti sa vyčerpali všetky zdroje a tok príjmu vecí sa začal natoľko zväčšovať, že som si musela prenajať priestory na ich úschovu.
OZ sa venuje charitatívnej činnosti, ktorá spočíva v darovaní oblečenia a obuvi ľuďom v hmotnej núdzi.
2. Prečo názov Kvapka v mori? Čo vyjadruje?
Dlho som uvažovala nad názvom. Spolu so zakladateľkami nášho OZ sme sa napokon priklonili k tomuto názvu. Nechali sme sa inšpirovať výrokom Matky Terezy. Keď sa nedá viac pomôcť, tak aspoň každý môže prispieť svojou kvapkou v mori v pomoci núdznym.
3. Kto sú adresáti vašej pomoci?
Pomáhame v prvom rade konkrétnym osobám ako osamelým matkám s dieťaťom, vdovám s deťmi, mnohopočetným rodinám, týraným ženám, detským domovom, ľuďom v krízových centrách, v azylových domoch i v zariadeniach napr. pre psychicky či fyzicky chorých a napokon v centrách pre ľudí bez domova.
4. Ako vznikla táto myšlienka?
Myšlienka vznikla úplne náhodou. Keďže mám viacero detí, tak mi kamarátky i rodina dávali oblečenie, aby som toľko nemusela kupovať. Akosi sa mi tie veci začali doma kopiť a nevedela som kam s nimi. Tak som natrafila v časopise Mama a ja na inzerát jednej mamičky, ktorá prosila o vecičky pre jej deti. Vypýtala som si na ňu adresu a poslala jej balík.....a tak sa to celé začalo....
5. Kto ti pomáha pri realizácii?
Sme partia 5 mamičiek. Ak sa dá, po dvojiciach sa dohadujeme ohľadom triedenia odevov. Okrem týchto pomocníčiek, je to predovšetkým môj manžel, ktorý mi pomáha s odvozom veľkých vriec a krabíc a aj s poštou a napokon sú to ďalšie kamarátky-mamičky, ktoré mi organizujú Tzv. zberné miesta, kam si v určitý dohodnutý deň chodím po ďalšie oblečenie.
6. Máš sama 5 detí, to najmenšie má 1 rok a starostí vyše hlavy. Prečo robíš túto službu? Čo ťa motivuje pomáhať iným?
Je pravda, že robiť takúto prácu popri veľkej rodine, nie je jednoduché. Všetko navzájom skĺbiť a zorganizovať. Nič nesmie ísť na úkor rodiny, ale na druhej strane je do tohto projektu zapojená chtiac nechtiac celá rodina. Deti pomáhajú nosiť tašky, baliť krabice.....vedia sa podeliť, nemajú problém dať svoje topánky či kus oblečenia....vidia, čo majú a čo druhí napr. nemajú....veľa si uvedomujú... to je hnací motor....vychovať z tejto generácie ľudí, ktorí sa chudobným neotočia chrbtom, ktorí im nezištne pomôžu.....
7. Ako je financovaný tento projekt pomoci?
Už rok máme aj účet, na ktorý nám občas príde nejaké to euro. Peniaze sú potrebné predovšetkým na platenie priestorov a na balné a poštovné a benzín. Ďakujeme každému, kto našu službu podporí akýmkoľvek príspevkom na účet OZ Kvapky v mori: SK 88 0200 0000 0036 8679 4151.
8. Môžu sa zapojiť aj ostatní a ako konkrétne?
Samozrejme, môžu sa zapojiť aj ostatní. Kontakt na nás je ozkvapkavmori@gmail.com. Uvítame ľudí na triedenie oblečenia a takisto budeme radi, pokiaľ sa budú veci točiť. t.j. aby bolo stále dostatok príjmu, a aby sme sa dozvedeli konkrétne o ľuďoch a rodinách, ktorí pomoc skutočne potrebujú.
Za rozhovor ďakuje Monika Nikolová
---
Latest

Random
Total: 155 stories in this language.
There are 466 in all languages. To change the language please click on one of the flags.
Talks
Geoff a Gina Poulter
Geoff and Gina Poulter are active in healing ministry in Great Britain and in other European countries. They have zeal for building Lords kingdom. In Slovakia are already known mainly throwgh Jesus heals ministry where they were main speakers. They believe, that Lord comes with power, when we call him by His name and walk in faith. They are full of gentleness and kind behavior to people, which they serve with prayer for healing and prophetic giftings. Their ministry folows healings, sings and wonders.


2017-10-03

Petr Jašek
As we know, faith is not a question of heritage. People must get their personal relation with the Lord Jesus Christ. This cannot be inherited. You have to be reborn in Jesus. In my life something similar happened.


2017-04-10

Ján Volko
I think Jesus plays a very important role. Faith in God helps me in difficult moments and also during competitions. I feel that God gives me His graces and blessing – and this is a huge support for me.


2017-03-27