Good news
Video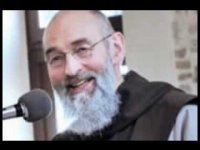 Zaujímavá a výpovedná skúsenosť západoeurópskeho muža s hinduizmom, budhizmom, jógou, ezoterikou a okultizmom.
---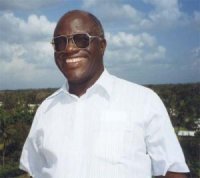 Príbeh bývalého teroristu, ktorý dnes spája etniká a kmene.
Stephen Lungu
---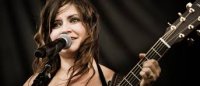 Hudobníčka Lacey Sturm, bývalá speváčka kapely Flyleaf, bola presvedčenou ateistkou a mala v úmysle vziať si život... ale zrazu sa všetko zmenilo.
---
"A rozhnevaný pán ho vydal mučiteľom, kým nesplatí celú dlžobu. Tak aj môj nebeský Otec urobí vám, ak neodpustíte zo srdca každý svojmu bratovi." (Mt 18, 34-35)
---
We all are part of a great story. The great story of the world is composed of past and present stories of lives of individual people. The portal mojpribeh.sk is focused on the most important moment of the story of the world and individual, the moment of personal experience of person with God.
Message - Elias Vella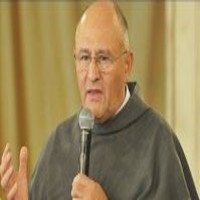 Je medzinárodne vyhľadávaným exercitátorom a autorom mnohých úspešných kníh. Je exorcistom na Malte.
Ľudia sa často pýtajú, prečo diabol niekoho napadá. Diabol predovšetkým napadá všetkých. Napadol tiež Ježiša a ja tvrdím, že čím viac sme prešli v našej duchovnej púti, tým viac na nás zlý duch útočí. Nemá záujem napadať niekoho, kto sa nachádza už na jeho strane. Keď už tam je, prečo by ho napadal. Pokiaľ človek ešte nezaujal stanovisko, ešte niekam kráča, býva častejšie napádaný.
Útok nepriateľa je univerzálnym útokom. Diabol vie, že je porazený, ale snaží sa čo najviac oslabiť kráľovstvo Ježiša Krista. Útočí najrôznejšími spôsobmi.
Trápi nás pomocou útlaku, čo znamená, že nájde slabé miesto a celý svoj útok smeruje práve sem na túto slabinu. Vo výnimočných prípadoch útočí tak, že sa človeka zmocní. Vstúpi do človeka, ovládne jeho telo, jeho vôľu, jeho slobodu, jeho myseľ, jeho emócie. Jediná vec, ktorú nemôže napadnúť je duša.
Diabol môže vstúpiť do všetkých týchto oblastí okrem duše. Do duše môže vstúpiť jedine vtedy, keď mu otvoríme dvere prostredníctvom spáchaného smrteľného hriechu. To znamená, že človek, ktorý sa dopustil smrteľného hriechu je na tom horšie, ako človek posadnutý diablom. Pretože v človeku posadlom, môže diabol prebývať proti Jeho vôli, kdežto v prípade smrteľného hriechu má človek úplnú slobodu otvoriť mu dvere.
Mnoho ľudí hovorí, že ak je Boh milosrdný, ako môžeme hovoriť o takýchto veciach?
Ja vždy hovorím, nie sme to my, kto sme stvorili Boha. Boh je tým kým je. Boh je milosrdenstvo, Boh je spravodlivosť, Boh je poriadok, Boh je rovnováha. A keď hovorím, že Boh je rovnováha, znamená to, že Božie milosrdenstvo a spravodlivosť musia ísť ruku v ruke.
Boh nechce posielať ľudí do pekla. Tí ktorí sa dostali do pekla si to sami vybrali. A Boh plače. Plače preto, že je milosrdný, plače keď vidí, že ľudia odchádzajú do pekla. Peklo nie je trestom Božím. Je to náš vlastný trest. Človek, ktorý nechce byť s Bohom potrestá peklom sám seba.. Človek, ktorý nechce robiť to, čo mu hovorí Boh.
Keď niekomu poviem, aby išiel niektorým smerom, pretože tak sa dostane kam má, ale on otočí volant a on odíde opačným smerom, tak nielenže to nie je moja vina, ale ja s tým človekom navyše súcitím, pretože odíde niekam inam. To, že sa ten človek nedostal kam mal, tak tým sa ten človek vytrestal sám. Išiel iným smerom.
Toto sú extrémy. Ak sa pozeráme na Boha ako na spravodlivosť bez toho, že by tam bolo aj milosrdenstvo je to extrém. Boh nie je len spravodlivosť. Ak pozeráme na Boha iba ako na milosrdenstvo, je to ďalší extrém. Boh nie je len milosrdenstvo. Boh je milosrdenstvo a spravodlivosť.
Boh je poriadok. Boh je rovnováha. Pretože Boh je všetko. To sú chyby, ktorých sa teológovia často dopúšťajú, keď sa pozerajú na Boha len z jedného hľadiska a nie v celej jeho komplexnosti. V jeho plnosti.
---
Latest

Random
Total: 152 stories in this language.
There are 456 in all languages. To change the language please click on one of the flags.
Talks
Geoff a Gina Poulter
Geoff and Gina Poulter are active in healing ministry in Great Britain and in other European countries. They have zeal for building Lords kingdom. In Slovakia are already known mainly throwgh Jesus heals ministry where they were main speakers. They believe, that Lord comes with power, when we call him by His name and walk in faith. They are full of gentleness and kind behavior to people, which they serve with prayer for healing and prophetic giftings. Their ministry folows healings, sings and wonders.


2017-10-03

Petr Jašek
As we know, faith is not a question of heritage. People must get their personal relation with the Lord Jesus Christ. This cannot be inherited. You have to be reborn in Jesus. In my life something similar happened.


2017-04-10

Ján Volko
I think Jesus plays a very important role. Faith in God helps me in difficult moments and also during competitions. I feel that God gives me His graces and blessing – and this is a huge support for me.


2017-03-27