Good news
Video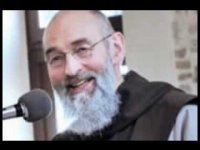 Zaujímavá a výpovedná skúsenosť západoeurópskeho muža s hinduizmom, budhizmom, jógou, ezoterikou a okultizmom.
---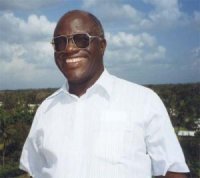 Príbeh bývalého teroristu, ktorý dnes spája etniká a kmene.
Stephen Lungu
---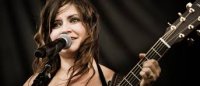 Hudobníčka Lacey Sturm, bývalá speváčka kapely Flyleaf, bola presvedčenou ateistkou a mala v úmysle vziať si život... ale zrazu sa všetko zmenilo.
---
"A rozhnevaný pán ho vydal mučiteľom, kým nesplatí celú dlžobu. Tak aj môj nebeský Otec urobí vám, ak neodpustíte zo srdca každý svojmu bratovi." (Mt 18, 34-35)
---
We all are part of a great story. The great story of the world is composed of past and present stories of lives of individual people. The portal mojpribeh.sk is focused on the most important moment of the story of the world and individual, the moment of personal experience of person with God.
Message - Marek Nikolov

je laikom, ktorému horí srdce túžbou, aby čím viacero ľudí zakúšalo a odpovedalo na lásku a dobrotu Ježiša Krista. Je Bohu k dispozícii na štartovanie/vystrojovanie ľudí, služieb a projektov pre rast Božieho kráľovstva. Takisto aj v prípade prebudenia v prolife hnutí a v hnutí novej evanjelizácie. S manželkou Monikou majú 3 deti.
Patrí do služobného tímu Spoločenstva dobrého pastiera. Je zakladateľom a vedúcim redaktorom www.mojpribeh.sk
Ahojte priatelia,
hľadáme do tímu ľudí, ktorým horí srdce pre sprostredkovanie skúsenosti a vzťahu s Pánom Ježišom nielen pre seba, ale aj pre druhých ľudí.
Jedným z najefektívnejších nástrojov ohlasovania radostnej ponuky Ježiša Krista je autentické svedectvo viery.
Svedectvo príkladu života a svedectvo Božej slávy z vlastného života je tým nástrojom ohlasovania, ktorý roky aktívne ponúkame na portáli
mojpribeh.sk
.
Chceme ešte viac inšpirovať ľudí Pánom. Túžime, aby jeho deti neboli iba konvertiti, žijúci vieru pre seba, ale skutoční učeníci a jeho priatelia, ktorí idú do celého sveta a zvestujú radosť evanjelia.
Hľadáme spolupracovníkov, ktorí by vo svojom okolí vyhľadávali a získavali ľudí so svedectvom života v Pánovi. Chceme mať na mojpribeh,sk viac a rôznorodých životných príbehov s Pánom.
Hľadáme ľudí s potenciálom slúžiť Pánovi písaným slovom. Napríklad písaním duchovných zamyslení, vyučovaní, komentárov, alebo uskutočňovaním rozhovorov so zaujímavými ľuďmi.
Hľadáme ľudí ovládajúcich preklad do a z anglického a talianskeho jazyka. Mesačne navštívi naše stránky cca 20 000 užívateľov a z toho asi 20% tvoria ľudia z celého sveta.
Hľadáme ľudí, ktorí by nahrávali a spracovávali videá s evanjelizačným zámerom. (video svedectvá, prednášky a pod.)
Hľadáme ľudí, ktorí by technologicky a aj designovo posunuli stránky ďalej. Potrebovali by sme jednoduchšiu editáciu fotografií a videií v textoch a na stránke.
Hľadáme ľudí s kreatívnym a inovatívnym potenciálom ohlasovania evanjelia prostredníctvom najmodernejších technológií.
Hľadáme ľudí, do ktorých Pán vložil lásku a túžbu ponúkať dobrú zvesť aj ľuďom na uliciach a na verejnosti.
V prípade, že by ste sa chceli stať súčasťou nášho tímu, neváhajte nás kontaktovať mailom na
info@dobrypastier.sk
Ak poznáte ľudí vo svojom okolí, ktorých by táto ponuka mohla osloviť, prosíme prepošlite im ju.
Čo ponúkame?
Vašou odmenou budú nové priateľstvá, možnosť slúžiť Bohu a ľudom a nová radosť z Pána.
Tešíme sa na Vás
Marek Nikolov
zakladateľ
mojpribeh.sk
a člen služobného tímu Spoločenstva Dobrého pastiera
---
Latest

Random
Total: 155 stories in this language.
There are 465 in all languages. To change the language please click on one of the flags.
Talks
Geoff a Gina Poulter
Geoff and Gina Poulter are active in healing ministry in Great Britain and in other European countries. They have zeal for building Lords kingdom. In Slovakia are already known mainly throwgh Jesus heals ministry where they were main speakers. They believe, that Lord comes with power, when we call him by His name and walk in faith. They are full of gentleness and kind behavior to people, which they serve with prayer for healing and prophetic giftings. Their ministry folows healings, sings and wonders.


2017-10-03

Petr Jašek
As we know, faith is not a question of heritage. People must get their personal relation with the Lord Jesus Christ. This cannot be inherited. You have to be reborn in Jesus. In my life something similar happened.


2017-04-10

Ján Volko
I think Jesus plays a very important role. Faith in God helps me in difficult moments and also during competitions. I feel that God gives me His graces and blessing – and this is a huge support for me.


2017-03-27