Message - Anton Chromík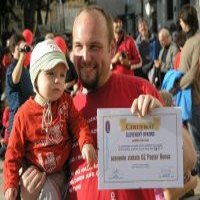 Predseda Aliancie za rodinu. Iniciátor referenda za rodinu. Spoluorganizátor živých reťazí - Hrdí na rodinu. S manželkou majú spolu 5 detí.
Muži sú vinní, lebo týrajú ženy. Muži sú vinní, lebo obsadzujú viac vrcholových pozícií v štáte. Muži sú vinní, lebo ženu vykorisťujú. Na všetkom je aj zrnko pravdy. Ideológia ale vylieva so špinavou vodou aj dieťa a rovnako to robí Istanbulský dohovor. EÚ včera 11.5.2017 odsúhlasila, že Istanbulský dohovor podpíše. Rozdelenie v Únii pokračuje a trhlina vzrastá.
Slovensko a 13 ďalších európskych krajín doposiaľ neratifikovalo Istanbulský dohovor.
Rada Európskej únie dnes 11.5.2017 prijala dve rozhodnutia o podpise Istanbulského dohovoru. Rozhodnutie o podpise je prvým krokom v procese EÚ o pristúpení k Istanbulskému dohovoru. Po oficiálnom podpise o pristúpení sa vyžaduje prijatie rozhodnutia o uzavretí dohovoru. Tieto rozhodnutia budú potrebovať ešte potrebovať súhlas parlamentu.
Hovorkyňa socialistov pre práva žien Iratxe García Pérez povedala: Toto rozhodnutie zvýši tlak na 14 členských štátov EÚ, ktoré ešte neratifikovali Istanbulský dohovor. Zástupcovia sociálnej demokracie síce nariekajú, že EÚ nepristúpila k Dohovoru v takom širokom rozsahu ako by mala. Základný úspech však dosiahli. Aký je konkrétny rozsah a obsah ešte uvidíme. Bude to zrejme mačkopes.
Helena Dalli, ministerka pre sociálny dialóg, ochranu spotrebiteľa a občianskych slobôd Malty povedala: "EÚ bude zohrávať účinnejšiu úlohu v medzinárodných fórach, ako je napríklad skupina odborníkov na boj proti násiliu na ženách a domáce násilie Rady Európy (GREVIO)."
Je to presne tak, ako sme predpokladali. Na 14 štátov bude vyvíjaný nátlak, aby Istanbulský dohovor ratifikovali. Sloboda, suverenita a štátna nezávislosť tým dostáva nový význam a obsah. Čo dosiahol doteraz Istanbulský dohovor? Zatiaľ dokázal rozdeliť Európsku úniu na dve časti, na krajiny, ktoré ho ratifikovali a krajiny, ktoré ho neratifikovali. Na Slovensku spôsobil to, že organizácie, ktoré sa umiestnili na prvých miestach v programoch pre týrané ženy boli zo súťaže vylúčené. Kto získava zdroje z tejto agendy? Drvivá väčšina z telefónneho zoznamu koordinačného a metodického centra pre rodovo podmienené násilie a rodovú rovnosť sú osoby, ktoré sa výrazne aktivizovali listom proti vládnej novele Ústavy SR o podpore manželstva muža a ženy v roku 2014. Očakávali by ste, že si ministerstvo vyberie tých, ktorí sa dlhé roky nezištne venovali týraným ženám? Áno, malo by to tak byť, ale nie je.
Experti GREVIO budú vykladať dohovor a ak to budú robiť rovnako, ako to robí Výbor pre práva dieťaťa, máme sa na čo tešiť. To, čo bolo doteraz jasné, už nebude. Pre istotu by sme mali doplniť našu Ústavu nielen o manželstvo muža a ženy, ale aj o to, kto je vlastne muž a kto je žena a akého sú rodu.
Istanbulský dohovor je plný ideologických pojmov ako je rod, rodová identita, rodový stereotyp. Ideológia o tom, že rod je iba sociálny konštrukt, či súbor rolí, ktorý nemá nič s pohlavím, nebude fungovať. Predtým, ako táto lož praskne, napácha nesmierne škody na deťoch. Rodové teórie cielene vychádzajú z predpokladu vojny medzi pohlaviami. Cielene sa snažia prenášať zodpovednosť a pocity viny za týranie žien na všetkých mužov. Neexistujú len zlé stereotypy, stereotyp má aj pozitívne funkcie. Ak hovorí jeden čínsky a druhý slovensky bez dlhého procesu učenia si nebudeme rozumieť. Rovnako je to aj so špecializáciou mužov a žien. Ustáľovali sa desaťtisíce rokov. Mnohé rozdiely sú odôvodnené biologicky a geneticky. Biológia rodovú teóriu rada zahanbuje... Samozrejme nič nie je statické, sú aj jasné dôvody pre prerozdelenie vzájomných úloh medzi mužmi a ženami. Rovnosť však neznamená rovnakosť. Rodové teórie trvajú na úplnej dekonštrukcii tohto jazyka porozumenia a prijatia úloh, trvajú na vojne medzi pohlaviami a cielene vytvárajú prázdno, ktoré má napĺňať štát. Nie muž a žena si majú vzájomne deliť úlohy, ale štát má plány na prerozdelenie domácich prác, mieru starostlivosti o dieťa, zvýšenie počtu žien s deťmi do troch rokov v pracovnom procese, počet žien vo vrcholových manažérskych funkciách. Čo s tým má spoločné násilie na ženách? Dnes je predsa každá obeta pracovnej kariéry pre deti, či pre manžela minimálne pre ženu zahanbujúca, ak to už nie je násilie páchané na žene. Môže byť takto vyformovaná žena spokojná so svojim "nešťastným osudom matky" a môže byť spokojný muž s takouto "nešťastnou" ženou?
Európa vymiera a s ňou vymrie aj nezrodený politický národ Európskej únie, aj fikcia o tom, že si môžeme vybrať, či budeme od zajtra muži alebo ženy. Smutne sa plače prorokom na hrobe vlastného národa. Prežije iba kultúra tých, ktorí budú mať deti. Situácia je ťažká, ale nebudeme si zúfať sme na víťaznej strane.
---
Back to stories | Share on Facebook | Become a friend of mojpribeh.sk on FB and share the Gospel
Good news
---
Video
Zaujímavá a výpovedná skúsenosť západoeurópskeho muža s hinduizmom, budhizmom, jógou, ezoterikou a okultizmom.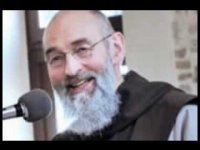 ---
Príbeh bývalého teroristu, ktorý dnes spája etniká a kmene.
Stephen Lungu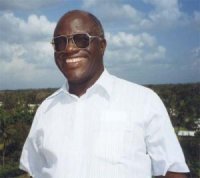 ---
Hudobníčka Lacey Sturm, bývalá speváčka kapely Flyleaf, bola presvedčenou ateistkou a mala v úmysle vziať si život... ale zrazu sa všetko zmenilo.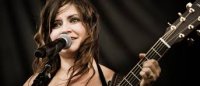 ---
"A rozhnevaný pán ho vydal mučiteľom, kým nesplatí celú dlžobu. Tak aj môj nebeský Otec urobí vám, ak neodpustíte zo srdca každý svojmu bratovi." (Mt 18, 34-35)
---
We all are part of a great story. The great story of the world is composed of past and present stories of lives of individual people. The portal mojpribeh.sk is focused on the most important moment of the story of the world and individual, the moment of personal experience of person with God.
Latest

Random
Total: 149 stories in this language.
There are 437 in all languages. To change the language please click on one of the flags.
Talks
Geoff a Gina Poulter
Geoff and Gina Poulter are active in healing ministry in Great Britain and in other European countries. They have zeal for building Lords kingdom. In Slovakia are already known mainly throwgh Jesus heals ministry where they were main speakers. They believe, that Lord comes with power, when we call him by His name and walk in faith. They are full of gentleness and kind behavior to people, which they serve with prayer for healing and prophetic giftings. Their ministry folows healings, sings and wonders.


2017-10-03

Ján Volko
I think Jesus plays a very important role. Faith in God helps me in difficult moments and also during competitions. I feel that God gives me His graces and blessing – and this is a huge support for me.


2017-03-27

Jerry Armelli
Former gay: It's a satisfying emotional and sexual relationship? Emotionally, sexually, absolutely; we both love sex. We're blessed. Sometimes we cry after we make love. It is very good.


2011-09-17
Facebook
Bulletin board
Books