Message - Marek Šefčík

Stredoškolský učiteľ, manžel a otec 3 detí. Jeho najväčšou záľubou je rodina. Hrá šach, sleduje a komentuje veci verejné. Autor brožúry: Krížová cesta za nenarodené deti. Tvorí portál
sefcik.eu
Ležal som na posteli. Slnko sa už už chcelo schovať za obzor. Za oknom som videl stromy, ako sa jemne kolíšu v rytmoch, ktoré im udáva vietor. Všade bolo ticho. V izbe som bol sám. Zrazu som zacítil vedľa hlavy tiché mihnutie. Pripadalo mi to, akoby mi na vankúš okolo ucha dopadlo ľahučké pierko. Natočil som pomaly hlavu oným smerom a zbadal som ju. Mala na sebe krásne šaty. Neviem povedať akej farby boli. Takú som ešte nikdy nevidel. Boli jemné, až sa zdalo, že keby som sa ich dotkol, tak sa rozpadnú. Miestami boli dokonca priesvitné.
Ale ako vošla? Vôbec som si nevšimol, že by zavŕzgali dvere. Ani stlačenie kľučky. Nič. Bez akéhokoľvek náznaku upozornenia bola pri mne. Nevedel som, ako mám reagovať. Dať sa s ňou do reči, alebo iba tíško ležať…?
Pohladila ma po čele. Ani som sa nepohol. Bolo to veľmi zvláštne pohladenie. Zacítil som chlad. Ozvala sa. Čakal si ma? Neodpovedal som. Akosi to nešlo. Bol som, mierne povedané, zaskočený. Ona pokračovala. Tešíš sa, že som tu? Vydal som zo seba len také zamrnčanie. Stále ma hladila po čele a vlasoch a ja som na chvíľku zacítil studený pot. Trocha som sa zľakol. Zbadala to. Bojíš sa? Ale nie, neboj sa. Veď si ma čakal. Vedel si, že raz musím prísť… Pomaly si ku mne ľahla. Nemusela ani nadvihnúť paplón, ktorým som bol prikrytý. Iba tak pod neho šikovne vkĺzla. Začala mi hovoriť o tom, že je mojou priateľkou a, že mi nechce zle. Kým ešte hovorila, pritisla sa ku mne ešte väčšmi. Chcel som sa od nej odsunúť, postaviť z postele, možno aj zdrhnúť, ale nešlo to. Nevládal som spraviť žiaden pohyb, nie to ešte klásť aktívny odpor.
Začal som nad tým uvažovať. Premýšľal som o všeličom. O tejto konkrétnej situácii. O sebe. Potom o svojich blízkych. Chcel by som sa s nimi pozhovárať. Napadlo mi, že som ešte nejaké veci nedotiahol do konca a bolo by fajn sa k tomu ešte vrátiť. Zrazu sa mi pred očami začali odohrávať scény z môjho detstva. Moji rodičia, súrodenci, starí rodičia, kamaráti zo školy, kolegovia zo zamestnania. Bolo to také rýchle, že sa mi niektoré obrazy prekrývali. A dva krát sa v tom zrýchlenom filme mihla tá krásavica, ktorá teraz ležala pri mne a zohrievala si nohy o tie moje. Vedel som, že mi je povedomá.
Raz, keď som bol malým chlapcom, mi prstami prešla chrbte mojej ľavej ruky. Bolo to také kratučké, bleskové pohladenie. Aj vtedy som zacítil závan chladu. Rovnako, ako pred chvíľkou v posteli. A potom… ešte si spomínam, že som ju na zlomok sekundy zazrel ešte raz. Už som bol dospelý muž s rodinou a deťmi. Nepárala sa s tým.
Spojila dlaň svojej ruky s mojou pravačkou a stisla mi ju tak silno, ako to dokáže len mocný drevorubač. Myslel som, že mi ruku rozmliaždi. Bolelo to. Veľmi. Aj mi tuším vyskočila slza. Ale bola to len krátka bolesť. Ani som sa jej, nestihol lepšie prizrieť, pustila ma a zmizla. Ale bola to určite ona. Jeden rozdiel som však v jej správaní zachytil. Vtedy prišla s rachotom, hlukom, piskotom. A teraz ako najjemnejší vánok. Zvláštne…
Nad čím premýšľaš? Opýtala sa a prerušila môj retrofilm. Stále som sa nemohol pohnúť. Ľavú ruku natiahla a objala ma cez hruď. Ja som sa nezmohol ani na slovo. Hovorila iba ona. Rečnila s ľahkosťou, ako keby o nič nešlo. Ako keby bolo všetko takto dopredu dohodnuté. Videl som, že nezmôžem nič a zostávalo mi len jediné – zmieriť sa s tou situáciou a iba nečinne počkať, čo sa bude diať.
Mimochodom, ak s niekým hovoríte, tak je slušné sa predstaviť. U nej sa ale taká slušnosť nenosí. Ona sa nepredstavuje. Aspoň nie na začiatku stretnutia.
To chvenie, strach, z ktorého pramenila snaha ujsť z postele odrazu pominulo. Uvoľnil som sa a počúval som, čo mi hovorí…
Viem, že premýšľaš nad životom, že mnohé veci ľutuješ, mnohé by si chcel vylepšiť. Ale čas plynie a nedá sa vrátiť späť. Vždy si sa mal rozhodovať v danej chvíli. Vždy v prítomnosti konať tak, ako si najlepšie vedel. Ale neboj sa, sú na svete ľudia, ktorí ťa majú radi. Sú takí, ktorí si na teba spomenú. Tvoj film nebol taký zlý…
Ty si vedel, že raz prídem!? Pamätáš si? Už sme sa pár krát stretli… Pokýval som hlavou. Nemali sme toľko času a pokoja, ako teraz. Vtedy som ale nemala záujem ťa objímať. Len som sa ťa chcela dotknúť. Priala som si, aby si vedel, že som na blízku. Všimla som si, že si zo mňa nemal strach. Dokonca si sa na mňa tak nesmelo usmial. Hovorieval si neustále o svojej manželke a deťoch. Často si na nich myslel. A všimla som si tiež, že aj v tom rýchlom filme, ktorý ti pred chvíľkou bežal pred očami, hrali práve títo ľudia, tvoji najbližší, hlavné úlohy. Ale nežiarlila som. Naopak. Fandila som ti. Ja som aj tak vedela, že napokon skončíš v mojom náručí…
Ale dosť už bolo rečí. Teraz sprav iba to, čo ti poviem. Bude to fajn, neboj sa. Pocítiš pevné objatie. Tak silné, ako ešte nikdy. Tam, kam ťa prenesiem, ťa nedokáže preniesť nik iný, iba ja. Ty len zatvor oči a pokús sa myslieť na krásne veci, ktoré si prežil tu na Zemi. A pokús sa ešte s pokorou prihovoriť posledný krát môjmu, vlastne aj tvojmu Šéfovi a poprosiť ho o odpustenie za všetko, čo ťa na duši ešte ťaží… Mimochodom, ja som sa ti ešte nepredstavila. Som Tvoja Smrť. Takže pripravený? … zatvoriť oči, vydržať stisnutie a, ak dá Šéf, ocitneš sa uňho v tej nádhernej záhrade, po ktorej si celý život tak túžil…
---
Back to stories | Share on Facebook | Become a friend of mojpribeh.sk on FB and share the Gospel
Good news
---
Video
Zaujímavá a výpovedná skúsenosť západoeurópskeho muža s hinduizmom, budhizmom, jógou, ezoterikou a okultizmom.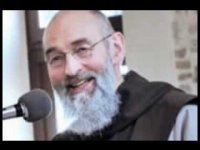 ---
Príbeh bývalého teroristu, ktorý dnes spája etniká a kmene.
Stephen Lungu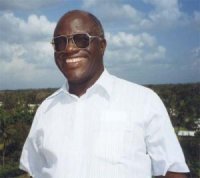 ---
Hudobníčka Lacey Sturm, bývalá speváčka kapely Flyleaf, bola presvedčenou ateistkou a mala v úmysle vziať si život... ale zrazu sa všetko zmenilo.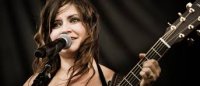 ---
"A rozhnevaný pán ho vydal mučiteľom, kým nesplatí celú dlžobu. Tak aj môj nebeský Otec urobí vám, ak neodpustíte zo srdca každý svojmu bratovi." (Mt 18, 34-35)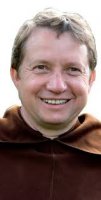 ---
We all are part of a great story. The great story of the world is composed of past and present stories of lives of individual people. The portal mojpribeh.sk is focused on the most important moment of the story of the world and individual, the moment of personal experience of person with God.
Latest

Random
Total: 149 stories in this language.
There are 437 in all languages. To change the language please click on one of the flags.
Talks
Geoff a Gina Poulter
Geoff and Gina Poulter are active in healing ministry in Great Britain and in other European countries. They have zeal for building Lords kingdom. In Slovakia are already known mainly throwgh Jesus heals ministry where they were main speakers. They believe, that Lord comes with power, when we call him by His name and walk in faith. They are full of gentleness and kind behavior to people, which they serve with prayer for healing and prophetic giftings. Their ministry folows healings, sings and wonders.


2017-10-03

Ján Volko
I think Jesus plays a very important role. Faith in God helps me in difficult moments and also during competitions. I feel that God gives me His graces and blessing – and this is a huge support for me.


2017-03-27

Jerry Armelli
Former gay: It's a satisfying emotional and sexual relationship? Emotionally, sexually, absolutely; we both love sex. We're blessed. Sometimes we cry after we make love. It is very good.


2011-09-17
Facebook
Bulletin board
Books