Good news
Video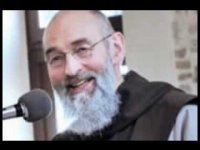 Zaujímavá a výpovedná skúsenosť západoeurópskeho muža s hinduizmom, budhizmom, jógou, ezoterikou a okultizmom.
---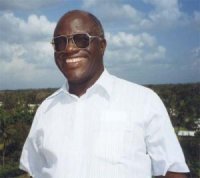 Príbeh bývalého teroristu, ktorý dnes spája etniká a kmene.
Stephen Lungu
---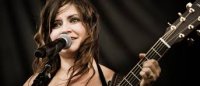 Hudobníčka Lacey Sturm, bývalá speváčka kapely Flyleaf, bola presvedčenou ateistkou a mala v úmysle vziať si život... ale zrazu sa všetko zmenilo.
---
"A rozhnevaný pán ho vydal mučiteľom, kým nesplatí celú dlžobu. Tak aj môj nebeský Otec urobí vám, ak neodpustíte zo srdca každý svojmu bratovi." (Mt 18, 34-35)
---
We all are part of a great story. The great story of the world is composed of past and present stories of lives of individual people. The portal mojpribeh.sk is focused on the most important moment of the story of the world and individual, the moment of personal experience of person with God.
Message - Marek Nikolov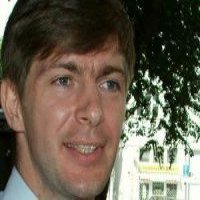 je laikom, ktorému horí srdce túžbou, aby čím viacero ľudí zakúšalo a odpovedalo na lásku a dobrotu Ježiša Krista. Pán si ho používa na štartovanie/vystrojovanie ľudí, služieb a projektov pre rast Božieho kráľovstva. Takisto aj v prípade prebudenia v prolife hnutí a v hnutí novej evanjelizácie. S manželkou Monikou majú 3 deti.
Patrí do služobného tímu Spoločenstva dobrého pastiera. Je zakladateľom a vedúcim redaktorom www.mojpribeh.sk

Jeden večer som nevedel zaspať. Vyšiel som z izby a pred izbou sedela v klbku schúlená moja školo-povinná dcérka, ktorá mala už niekoľko hodín spať.
Prekvapený sa jej pýtam, že čo sa stalo. Ona mi na to, že má veľký strach a že od strachu nemôže ani zaspať. To mi bolo čudné a divné, pretože odmalička bola veľmi odvážna a nebojácna.
Začal som sa jej pýtať, odkedy sa začala takto báť. Ona, že asi pred mesiacom priniesol spolužiak takú hru a spolužiaci začali riešiť tému duchov. Tá hra sa volá Charlie, Charlie, poď sa hrať.
Hra spočíva v tom, že sa zúčastnení dopytujú "Charlieho ako naprirodzenej entity", či je prítomný a či bude odpovedať na ich otázky.
Keď mi povedala, že ide o túto hru, hneď som vedel, že ide o okultnú praktiku, ktorá umožňuje zlým duchom komunikovať s ľuďmi a tak vstupovať a nepríjemne zasahovať do života ľudí na hre zúčastnených.
Moja dcérka vie, že vyvolávanie duchov je prestúpením proti prvému Božiemu prikázaniu "Nebudeš mať iných bohov...", ale keďže sa hrali aj iné deti, ktoré chodia do kostola, tak bola zvedavá a prizerala sa a.... vstúpil do nej strach.
Stále vraj od vtedy cítila niekoho za svojim chrbtom a stratila odvahu, ktorá ju odmalička vyznačovala.
Viedol som ju k ľútosti nad týmto hriechom, k zrieknutiu sa vplyvu zlého a k pozvaniu Pána Ježiša do jej srdca. Potom som sa začal krátko modliť za preťatie vplyvu zlého ducha a nech Pán obráti toto zlo na dobro (Rim 8,28). Modlitbu som ani nedokončil a predtým ustráchaná dcérenka už spala ako bábätko.
Moju dcérku ešte aj po spovedi čaká cesta k znovu získaniu stratenej odvahy. Dôverujem v tomto Pánovi.
Hra Charlie, Charlie poď sa hrať nie je "nevinná a zábavná hra", ale je to rafinovaný diablov nástroj, ktorým sa usiluje škodiť deťom aj na prvom stupni základnej školy.
"Podriaďte sa teda Bohu; diablovi sa vzoprite a ujde od vás."
Jak 4,7
---
Latest

Random
Total: 152 stories in this language.
There are 454 in all languages. To change the language please click on one of the flags.
Talks
Geoff a Gina Poulter
Geoff and Gina Poulter are active in healing ministry in Great Britain and in other European countries. They have zeal for building Lords kingdom. In Slovakia are already known mainly throwgh Jesus heals ministry where they were main speakers. They believe, that Lord comes with power, when we call him by His name and walk in faith. They are full of gentleness and kind behavior to people, which they serve with prayer for healing and prophetic giftings. Their ministry folows healings, sings and wonders.


2017-10-03

Petr Jašek
As we know, faith is not a question of heritage. People must get their personal relation with the Lord Jesus Christ. This cannot be inherited. You have to be reborn in Jesus. In my life something similar happened.


2017-04-10

Ján Volko
I think Jesus plays a very important role. Faith in God helps me in difficult moments and also during competitions. I feel that God gives me His graces and blessing – and this is a huge support for me.


2017-03-27
Facebook
Bulletin board
Books