Good news
Video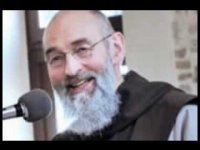 Zaujímavá a výpovedná skúsenosť západoeurópskeho muža s hinduizmom, budhizmom, jógou, ezoterikou a okultizmom.
---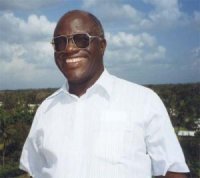 Príbeh bývalého teroristu, ktorý dnes spája etniká a kmene.
Stephen Lungu
---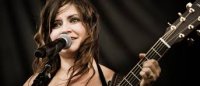 Hudobníčka Lacey Sturm, bývalá speváčka kapely Flyleaf, bola presvedčenou ateistkou a mala v úmysle vziať si život... ale zrazu sa všetko zmenilo.
---
"A rozhnevaný pán ho vydal mučiteľom, kým nesplatí celú dlžobu. Tak aj môj nebeský Otec urobí vám, ak neodpustíte zo srdca každý svojmu bratovi." (Mt 18, 34-35)
---
We all are part of a great story. The great story of the world is composed of past and present stories of lives of individual people. The portal mojpribeh.sk is focused on the most important moment of the story of the world and individual, the moment of personal experience of person with God.
Message - Heinz Horst Deichmann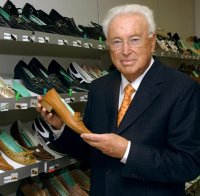 Bol nemecký podnikateľ, ktorý vybudoval najväčší európsky maloobchodný reťazec predajní topánok - Deichmann.

(* 30. September 1926 v Essene; † 2. Október 2014)
156 miliónov párov topánok. Toľko párov predal len v jednom roku Heinz Horst Deichmann. Patril medzi 100 najbohatších ľudí v Nemecku a mal predajňu skoro v každom stredne veľkom meste. Napriek tomu hovoril:
"Boh sa ma nakoniec nebude pýtať, koľko topánok som predal. Bude chcieť vedieť, či som žil ako opravdivý kresťan."
Napriek tomu, že bol milionárom, nezakladal svoj život len na materiálnom úspechu. Nemecký prezident Johannes Rau, ktorý zomrel v roku 2006, bol jeho osobným priateľom.
Otec Heinza Horsta Deichmanna, bol členom evanjelickej pentakostálnej cirkvi a mal hlboký vzťah k čítaniu a osvojeniu si Svätého Písma. V roku 1913 otvoril obuvníctvo v meste Essen. Obchod a obytný priestor pre ich rodinu boli v tom istom dome. V roku 1940 však jeho otec vo veku 52 rokov zomrel.
Heinz Horst mal v tom čase iba 13 rokov. Vedenie rodinnej formy musela prevziať až do obdobia dospelosti Heinza jeho mama Júlia Deichmann. Na konci druhej svetovej vojny bol Heinz poslaný na front, kde bol ťažko ranený.
Ako 18 - ročnému mu táto skúsenosť zmenila život. Rozhodol sa, že chce viac ako len viesť obchod s topánkami. Rozhodol sa, že chce byť prínosom a chce pomáhať ľuďom.
Vyštudoval teológiu a medicínu a popri tom sa staral o obchod. Spojil sa s výrobcom topánok Salamander.
Od roku 1951 pracoval ako doktor a aj ako podnikateľ s obuvou. V roku 1956 sa rozhodol, že sa bude venovať výlučne rodinnému podnikaniu. Vyplatil svojich súrodencov a viedol podnikanie po otcovi.
Ako stratégiu podnikania si zvolil, že bude predávať dobré, moderné a predovšetkým lacné topánky.
Jeho podnikanie začalo rásť. V roku 1963 mal v časti Nemecka Nordhein-Westfalen 16 pobočiek. V roku 1975 už 100 pobočiek a v roku 1988 až 400 pobočiek v celom Nemecku. V roku 2011 sa medzi Alpami a Severným morom nachádzalo 1300 Deichmanových pobočiek.
Ročný obrat firmy dosiahol v roku 2011 4,13 miliardy €, pričom zamestnával 32 500 zamestnancov.
V roku 1976 rozbehol v Indii v spolupráci s kresťanskou organizáciou systém pravidelnej pomoci pre ľudí postihnutých leprou. Jeho cieľom je pomoc k svojpomoci. Pomáhal týmto ľuďom nielen z medicínskeho hľadiska, ale aj prakticky, aby si našli prácu a neboli závislí na pomoci. Neskôr rozbehol podobné projekty pre viaceré krajiny ako sú Tanzánia, Moldavsko a iné.
Jeho obľúbené tvrdenie: "Boh sa ma nakoniec nebude pýtať, koľko topánok som predal. Bude chcieť vedieť, či som žil ako opravdivý kresťan", je vhodnou myšlienkou na zamyslenie pre každého z nás.
---
Latest

Random
Total: 152 stories in this language.
There are 454 in all languages. To change the language please click on one of the flags.
Talks
Geoff a Gina Poulter
Geoff and Gina Poulter are active in healing ministry in Great Britain and in other European countries. They have zeal for building Lords kingdom. In Slovakia are already known mainly throwgh Jesus heals ministry where they were main speakers. They believe, that Lord comes with power, when we call him by His name and walk in faith. They are full of gentleness and kind behavior to people, which they serve with prayer for healing and prophetic giftings. Their ministry folows healings, sings and wonders.


2017-10-03

Petr Jašek
As we know, faith is not a question of heritage. People must get their personal relation with the Lord Jesus Christ. This cannot be inherited. You have to be reborn in Jesus. In my life something similar happened.


2017-04-10

Ján Volko
I think Jesus plays a very important role. Faith in God helps me in difficult moments and also during competitions. I feel that God gives me His graces and blessing – and this is a huge support for me.


2017-03-27
Facebook
Bulletin board
Books