Good news
Video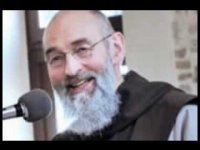 Zaujímavá a výpovedná skúsenosť západoeurópskeho muža s hinduizmom, budhizmom, jógou, ezoterikou a okultizmom.
---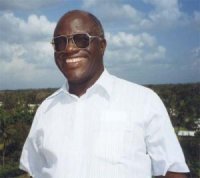 Príbeh bývalého teroristu, ktorý dnes spája etniká a kmene.
Stephen Lungu
---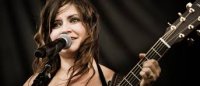 Hudobníčka Lacey Sturm, bývalá speváčka kapely Flyleaf, bola presvedčenou ateistkou a mala v úmysle vziať si život... ale zrazu sa všetko zmenilo.
---
"A rozhnevaný pán ho vydal mučiteľom, kým nesplatí celú dlžobu. Tak aj môj nebeský Otec urobí vám, ak neodpustíte zo srdca každý svojmu bratovi." (Mt 18, 34-35)
---
We all are part of a great story. The great story of the world is composed of past and present stories of lives of individual people. The portal mojpribeh.sk is focused on the most important moment of the story of the world and individual, the moment of personal experience of person with God.
Message - Milan Uličný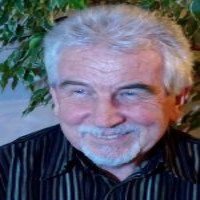 Som 23 rok znovuzrodený a od začiatku ma Pán viedol do prorockej služby. Skladá Bohu oslavné piesne a básne.
Dňa 5.8. 2015 som išiel navštíviť maminho brata s manželkou (92 a 82 r.) do podtatranskej dediny.
Asi pred 4 mesiacmi prijali Pána Ježiša a chcel som ich povzbudiť vo viere.
Išiel som okolo 10 hod. na bicykli s prídavným motorom. Pri Lidli v Liptovskom Mikuláši na križovatke mi do jazdnej dráhy, vošla vodička na aute.
Mal som asi 1 m, čo som na ňu zareagoval. Nestihol som ani zabrzdiť, ani nič urobiť. Preletel som ponad kapotu auta a ocitol sa na ceste. To čo som počas pádu prežil, mám stále pred očami. "ZÁZRAK". Koleso zdeformované, prilba rozbitá...
Keď som padal, niečo nadprirodzené sa stalo. Mal som videnie. Nado mnou sa zjavil priečne biely široký pás a vôbec som necítil pád.
V sanitke som citoval Žalm 34/8.
Mal som narazené čelo, pravú ruku, pravú nohu a členok. Na CT-čku nezistili žiadnu zlomeninu.
Vďaka BOHU, za zázrak!!!
Tieto verše mi dal Pán do mysle: Žalm 91/ 11 - 12
"Lebo prikázal svojim anjelom o tebe, aby Ťa chránili na všetkých tvojich cestách. Na rukách Ťa ponesú, aby si si neuderil nohu o kameň."
---
Latest

Random
Total: 155 stories in this language.
There are 465 in all languages. To change the language please click on one of the flags.
Talks
Geoff a Gina Poulter
Geoff and Gina Poulter are active in healing ministry in Great Britain and in other European countries. They have zeal for building Lords kingdom. In Slovakia are already known mainly throwgh Jesus heals ministry where they were main speakers. They believe, that Lord comes with power, when we call him by His name and walk in faith. They are full of gentleness and kind behavior to people, which they serve with prayer for healing and prophetic giftings. Their ministry folows healings, sings and wonders.


2017-10-03

Petr Jašek
As we know, faith is not a question of heritage. People must get their personal relation with the Lord Jesus Christ. This cannot be inherited. You have to be reborn in Jesus. In my life something similar happened.


2017-04-10

Ján Volko
I think Jesus plays a very important role. Faith in God helps me in difficult moments and also during competitions. I feel that God gives me His graces and blessing – and this is a huge support for me.


2017-03-27