Message - Mgr. PaedDr. Renáta Ocilková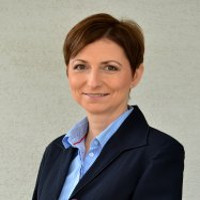 vek: 44 r., vydatá, 3 deti, doterajšie profesie: koordinátorka KBS pre ľudské práva; výkonná riaditeľka Fóra života; asistentka poslanca NR SR – predsedu strany. Hovorí po nemecky a anglicky.

V parlamentných voľbách kandiduje za KDH pod číslom 22.

Jej životný príbeh si môžete prečítať tu.
Renátku poznám asi desať rokov. Už pri našom prvom "náhodnom" stretnutí ma zaujala jej extrovertnosť – na ulici mi rozpovedala svoj zázračne ťažký i zázračne víťazný príbeh záchrany života. Ako v 19-tich prekonala rakovinu a napriek jasnému úsudku lekárov, že ostane fyzicky neplodná, má deti. Chodiace svedectvo o Božej moci. V jej prípade aj chodiaci charakter. Húževnatosť, schopnosť mobilizovať ľudí k pozitívnym aktivitám. Osôbka, ktorá naozaj pomáha na všetky strany jednoduchým ľuďom vďaka svojim kontaktom a času, ktorý nikdy neľutuje, ak ho investuje do blížnych. Iste aj vďaka tolerantnému manželovi – lekárovi, ktorý u nich doma pečie skvelé kakaovníky. Ale ako seba vidí ona sama, sa dozviete z nasledovného rozhovoru:
Ako dlho sa už pohybuješ na slovenskom politickom poli?
Členkou Kresťanskodemokratického hnutia som od jeho založenia (1990), od r. 2010 som predsedníčkou okresného centra KDH, taktiež som bola komunálnou poslankyňou (2010- 2014).
Prečo Ťa láka politika a nie niečo iné?
Beriem to tak, že Boh vedie moje cesty. A verím, že ON mi to vkladá do srdca. Prosím HO o to, aby som mala v srdci len tie túžby, ktoré sú od NEHO.
Prečo si členkou práve KDH?
KDH vzniklo ako logický následok zápasu kresťanov v podzemnej cirkvi. Aktívni a živí kresťania boli za totality prenasledovaní, a tak keď padla železná opona, vnímali to ako logický vývoj, šancu i zodpovednosť kresťanov vstúpiť do rozhodovania o legislatíve, do správy vecí verejných, do obhajoby a presadzovania toho, čo je pre slušných ľudí dobré; do obhajoby a presadzovania kresťanských hodnôt. Môj otec bol jedným zo zakladateľov kresťanskodemokratických klubov. Viem, že KDH svojím zameraním, programom i postojom ľudí stojí na kresťanských hodnotách. Napriek tomu, že sú v KDH (ako v každej inej komunite) ľudia hriešni, všetci vyznávajú kresťanské hodnoty, stoja na strane života a rodiny.
Ktoré oblasti spoločnosti Ti najviac ležia na srdci?
Školstvo, Rómovia, ochrana života, rodiny, detí a mládeže, ale aj sociálna oblasť.
Čo si vyštudovala?
Pedagogickú fakultu Univerzity Komenského (Mgr., PaedDr.), Fakultu sociálnych a ekonomických vied UK - Ústav verejnej politiky (Mgr.), jednosemestrálne štúdium Európskej integrácie v Centre európskych štúdií UK a bola som hosťujúcou študentkou politológie na Humboldtovej univerzite v Berlíne.
Na čom momentálne pracuješ?
Momentálne chodím po Slovensku a informujem ľudí o tom, čo sa deje na Slovensku v súvislosti s agendou rodovej rovnosti a "nových ľudských práv", pretože mnohé veci sa do médií nedostanú. Taktiež rozprávam o tom, aké veľké veci mi urobil Pán a povzbudzujem rodičov a starých rodičov do modlitby za svoje deti, vnúčatá, pretože nástrahy na naše deti číhajú všade – fyzické i duchovné.
Ak by si bola zvolená za poslankyňu, o čo by si sa snažila?
Budem sa snažiť o zvýšenie rodičovského príspevku, o dôstojné ohodnotenie učiteľov, o novelu zákona o zdravotnej starostlivosti tak, aby v prvom trimestri tehotenstva bolo povinné ultrazvukové vyšetrenie bábätka aj s obrazovým a zvukovým záznamom srdcovej činnosti; ďalej o podporu misionárov a ich asistentov v rómskych osadách; o spravodlivé financovanie v regionálnom školstve, atď.
Keď zvolená nebudeš, ako sa plánuješ ďalej angažovať vo veciach verejných?
Tak ako doteraz: v občianskom sektore a v Cirkvi.
Ktoré dary / talenty u seba vnímaš, že si dostala?
Spočiatku som vnímala moju bojovnosť ako môj kríž. Teraz si uvedomujem, že ma Boh touto vlastnosťou obdaril možno aj preto, aby som bojovala o život: o môj vlastný a neskôr o životy iných...
Čo podľa Tvojho pohľadu momentálne potrebuje Slovensko najviac – uveď 1-3 veci.
Zachrániť školstvo: dať učiteľom dôstojné ocenenie, aké sú zaslúžia. Sústrediť sa na kvalitu školstva výraznou finančnou podporou a chrániť deti pred rodovou ideológiou - nepustiť do škôl rodovú ideológiu ani pod zásterkou iného názvu, ani sexuálnu výchovu, ktorá by mohla povzbudzovať k sexuálnemu experimentovaniu. Zrovnoprávniť financovanie v regionálnom školstve bez ohľadu na zriaďovateľa a formu štúdia. Riešenie rómskej problematiky s Bohom. Boh je jediné systémové riešenie. Mám o tom dôkazy.
Kde v tomto všetkom – u Teba a v SR – je Boh Ježiš? Čo vlastne môže spôsobiť On, môže vôbec niečo?
Boh je v mojom živote úplne. S Bohom líham i vstávam, šoférujem i obedujem

Boha pozývame do nášho života, do všetkého, čo s nami súvisí: do našej rodiny, do životov našich detí, do našich vzťahov, do práce, do politiky, do Cirkvi, do všetkého. Večer sa doma spolu modlíme za biskupov a kňazov, za rehoľné sestričky, za politikov, za ľudí chorých na rakovinu, za manželské bezdetné páry, za našich drahých, čo nás predišli do večnosti. Za to, aby naše deti milovali Boha, aby po ŇOM túžili, aby s NÍM chodili, žili, aby si nás Boh formoval, viedol. Uvedomujem si, že naše deti môže ochrániť jedine Boh. Tak MU naše deti odovzdávame.
Za rozhovor ďakuje Alena Ješková
---
Back to stories | Share on Facebook | Become a friend of mojpribeh.sk on FB and share the Gospel
Good news
---
Video
Zaujímavá a výpovedná skúsenosť západoeurópskeho muža s hinduizmom, budhizmom, jógou, ezoterikou a okultizmom.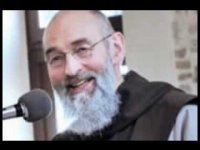 ---
Príbeh bývalého teroristu, ktorý dnes spája etniká a kmene.
Stephen Lungu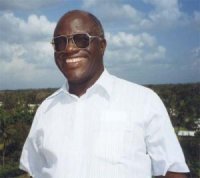 ---
Hudobníčka Lacey Sturm, bývalá speváčka kapely Flyleaf, bola presvedčenou ateistkou a mala v úmysle vziať si život... ale zrazu sa všetko zmenilo.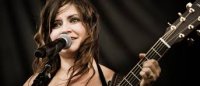 ---
"A rozhnevaný pán ho vydal mučiteľom, kým nesplatí celú dlžobu. Tak aj môj nebeský Otec urobí vám, ak neodpustíte zo srdca každý svojmu bratovi." (Mt 18, 34-35)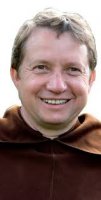 ---
We all are part of a great story. The great story of the world is composed of past and present stories of lives of individual people. The portal mojpribeh.sk is focused on the most important moment of the story of the world and individual, the moment of personal experience of person with God.
Latest

Random
Total: 149 stories in this language.
There are 437 in all languages. To change the language please click on one of the flags.
Talks
Geoff a Gina Poulter
Geoff and Gina Poulter are active in healing ministry in Great Britain and in other European countries. They have zeal for building Lords kingdom. In Slovakia are already known mainly throwgh Jesus heals ministry where they were main speakers. They believe, that Lord comes with power, when we call him by His name and walk in faith. They are full of gentleness and kind behavior to people, which they serve with prayer for healing and prophetic giftings. Their ministry folows healings, sings and wonders.


2017-10-03

Ján Volko
I think Jesus plays a very important role. Faith in God helps me in difficult moments and also during competitions. I feel that God gives me His graces and blessing – and this is a huge support for me.


2017-03-27

Jerry Armelli
Former gay: It's a satisfying emotional and sexual relationship? Emotionally, sexually, absolutely; we both love sex. We're blessed. Sometimes we cry after we make love. It is very good.


2011-09-17
Facebook
Cesta+
Books