Message - Marek Nikolov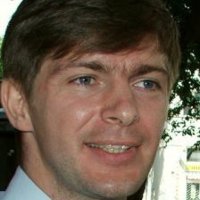 je laikom, ktorému horí srdce túžbou, aby čím viacero ľudí zakúšalo a odpovedalo na lásku a dobrotu Ježiša Krista. Pán si ho používa na štartovanie/vystrojovanie ľudí, služieb a projektov pre rast Božieho kráľovstva. Takisto aj v prípade prebudenia v prolife hnutí a v hnutí novej evanjelizácie. S manželkou Monikou majú 3 deti.
Patrí do služobného tímu Spoločenstva dobrého pastiera. Je zakladateľom a vedúcim redaktorom www.mojpribeh.sk
"Tu prišiel k nemu istý malomocný, poklonil sa mu a vravel: "Pane, ak chceš, môžeš ma očistiť." On vystrel ruku, dotkol sa ho a povedal: "Chcem, buď čistý!" A hneď bol očistený od malomocenstva." (Mt 8,2-3)
Ježiš počas svojho života mal veľký súcit s ľuďmi a ich utrpením. Ohlasoval Božie kráľovstvo, pozýval ľudí k pokániu a svoje božstvo potvrdzoval aj mocou, ktorou uzdravoval mnohých od rôznych chorôb.
Slepým navracal zrak, chromým pohyb, hluchým sluch, malomocných očisťoval a nebolo choroby, ktorú by nemohol uzdraviť.
Veríme tomu čo uvádza Sväté Písmo v Hebr 13,8 , že "Ježiš Kristus je ten istý včera i dnes a naveky!"
Veríme, že Ježiš je živý aj dnes a má rovnaký súcit s ľudským utrpením, ako v dobe Jeho verejného účinkovania.
Veríme, že aj dnes nás chce priviesť k sebe ako zdroju a Pánovi života a uzdravovať nás z našich chorôb a zranení.
V tejto viere sme sa rozhodli zorganizovať modlitebné zhromaždenie v piatok 15.05.2015 o 18:00 vo veľkej sále UPC v Bratislave na ktorom budeme očakávať, že nás sám Pán Ježiš bude uzdravovať z našich chorôb.
Večer modlitieb budú viesť osvedčení a skúsení Boží služobníci Geoff a Gina Poulteroví. Vyznačujú sa mimoriadnou láskavosťou a taktným prístupom k ľuďom, ktorým slúžia modlitbou za uzdravenie a prorockým obdarovaním. Ich ohlasovanie a službu sprevádzajú uzdravenia, znamenia a divy.
Ako vieme, že Boh uzdravuje aj dnes? Pretože sme to zažili na vlastných telách, videli sme to vlastnými očami a pretože uzdravenie je nám prisľúbené v Božom Slove. V Markovom evanjeliu 16, 17-18 nám Ježiš prisľubuje, že "uzdravenia, znamenia a zázraky budú sprevádzať tých, čo uveria."
Geoff a Gina Poulteroví aktívne slúžia 25 rokov v uzdravovacej službe vo veľkej Británii a v zahraničí a veria, že Boh príde s mocou, keď ho vzývame Jeho menom a vykročíme vo viere.
"Pri modlitbe za moju mamu sa jej Geoff pýtal, že odkedy má problémy so srdcom. Mama potvrdila, že chodí už istý čas s problémami so srdcom k doktorovi. Zatajila mi, že má srdcový problém a dozvedel som sa o tom tak, že Pán pri modlitbe ukázal Geoffovi oblasť tela, ktorú chce uzdraviť a pýtal sa na to mamy v mojej prítomnosti." Marek Nikolov
Ďalším vzácnym služobníkom, ktorý bude slúžiť modlitbou za uzdravenie je energická a viery plná Božia žena Gloria Grey. Modlí sa v autorite Ducha Svätého za uzdravenia a Pán na jej príhovor mocne koná.
Mary Paul Friemel je zasvätenou sestrou, ktorá slúži modlitbou príhovoru a oslobodenia. Jej služba je plná súcitu, láskavosti a Božej moci. Spolu so sestrami a priateľkami zo Spoločenstva Dobrého Pastiera sa bude osobne modliť za účastníkov.
Spoločenstvo Face to face, z Vyšného Kubína slúži už 17 rokov hlavne rodinám a súčasťou ich služby sú modlitby za uzdravenie. Dvaja členovia spoločenstva mali diagnózu rakoviny, čakali na smrť a Boh ich zázračne uzdravil. Stanka Ferancová je jediný lekársky evidovaný prípad na Slovensku, ktorá prežila jednu z najagresívnejšej formy rakoviny štítnej žľazy. JUDr. Róbertovi Slamkovi v najťažšej chvíli po diagnostikovaní rakoviny hrubého čreva sa Boh osobne prihovoril: "Neboj sa budeš žiť!" Spoločenstvo Face to face aj s externým členom Braňom Letkom úspešne roznášajú po celom Slovensku túto dobrú a pravdivú správu: "Boh Ti dáva život a to život v hojnosti". Pán na ich príhovor už uzdravil mnohých ľudí. Účastníkom budú spolu s Tomášom Pružincom a ďalšími vzácnymi služobníkmi slúžiť osobnou modlitbou.
Kňažská služba: Jozef Pajerský, Ján Buc, Norbert Pšenčík, Leopold Jablonský.
Program večera:
18:00 – 18:20 modlitby chvál – povedú Lamačské chvály a Martin Petruš
18:20 – 18:40 vyučovanie na tému Ježiš uzdravuje – Geoff a Gina Poulter
18:40 – 18:50 čas na osobnú reflexiu
18:50 – 19:00 čas na prednesenie osobných potrieb Ježišovi (prineste si sviečky)
19:00 – 19:10 modlitby chvál – povedú Lamačské chvály a Martin Petruš
19:10 – 19:20 osobné svedectvá Glória Grey
19:20 – 20:30 osobné modlitby za účastníkov, ktorí budú mať záujem o modlitbu
V prípade Vášho záujmu o účasť na modlitebnom zhromaždení sa prihláste mailom na info@dobrypastier.sk, alebo prostredníctvom registračného formulára . Za prihlásených účastníkov sa budeme osobitne vopred modliť.
Za organizátorov modlitieb,
člen služobného tímu Spoločenstva dobrého pastiera
Marek Nikolov
---
Back to stories | Share on Facebook | Become a friend of mojpribeh.sk on FB and share the Gospel
Good news
---
Video
Zaujímavá a výpovedná skúsenosť západoeurópskeho muža s hinduizmom, budhizmom, jógou, ezoterikou a okultizmom.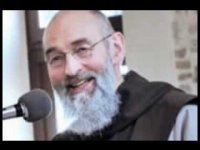 ---
Príbeh bývalého teroristu, ktorý dnes spája etniká a kmene.
Stephen Lungu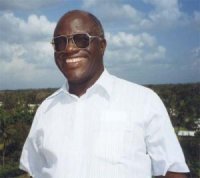 ---
Hudobníčka Lacey Sturm, bývalá speváčka kapely Flyleaf, bola presvedčenou ateistkou a mala v úmysle vziať si život... ale zrazu sa všetko zmenilo.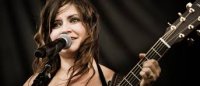 ---
"A rozhnevaný pán ho vydal mučiteľom, kým nesplatí celú dlžobu. Tak aj môj nebeský Otec urobí vám, ak neodpustíte zo srdca každý svojmu bratovi." (Mt 18, 34-35)
---
We all are part of a great story. The great story of the world is composed of past and present stories of lives of individual people. The portal mojpribeh.sk is focused on the most important moment of the story of the world and individual, the moment of personal experience of person with God.
Latest

Random
Total: 150 stories in this language.
There are 441 in all languages. To change the language please click on one of the flags.
Talks
Geoff a Gina Poulter
Geoff and Gina Poulter are active in healing ministry in Great Britain and in other European countries. They have zeal for building Lords kingdom. In Slovakia are already known mainly throwgh Jesus heals ministry where they were main speakers. They believe, that Lord comes with power, when we call him by His name and walk in faith. They are full of gentleness and kind behavior to people, which they serve with prayer for healing and prophetic giftings. Their ministry folows healings, sings and wonders.


2017-10-03

Ján Volko
I think Jesus plays a very important role. Faith in God helps me in difficult moments and also during competitions. I feel that God gives me His graces and blessing – and this is a huge support for me.


2017-03-27

Jerry Armelli
Former gay: It's a satisfying emotional and sexual relationship? Emotionally, sexually, absolutely; we both love sex. We're blessed. Sometimes we cry after we make love. It is very good.


2011-09-17
Facebook
Cesta+
Books