Good news
Video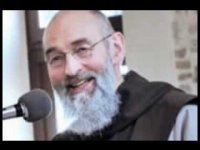 Zaujímavá a výpovedná skúsenosť západoeurópskeho muža s hinduizmom, budhizmom, jógou, ezoterikou a okultizmom.
---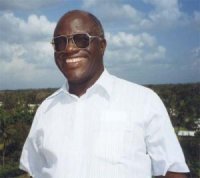 Príbeh bývalého teroristu, ktorý dnes spája etniká a kmene.
Stephen Lungu
---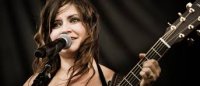 Hudobníčka Lacey Sturm, bývalá speváčka kapely Flyleaf, bola presvedčenou ateistkou a mala v úmysle vziať si život... ale zrazu sa všetko zmenilo.
---
"A rozhnevaný pán ho vydal mučiteľom, kým nesplatí celú dlžobu. Tak aj môj nebeský Otec urobí vám, ak neodpustíte zo srdca každý svojmu bratovi." (Mt 18, 34-35)
---
We all are part of a great story. The great story of the world is composed of past and present stories of lives of individual people. The portal mojpribeh.sk is focused on the most important moment of the story of the world and individual, the moment of personal experience of person with God.
Message - Marek Nikolov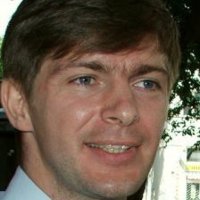 Šéfredaktor www.mojpribeh.sk
09. Október 2010 bol historickým a oficiálnym dňom spustenia nášho evanjelizačného portálu mojpribeh.sk.
Od počiatku bolo a aj dnes stále je našim cieľom prinášať svetu ponuku evanjelia formou osobných príbehov ľudí, ktorí zažili osobnú skúsenosť s Pánom a majú s Ním intímny vzťah.
Za neukončených 5 rokov našej služby sme povzbudení tým, ako sa Pán skrze príbehy ľudí dotýka a mení životy návštevníkov stránky.
Teší nás, že vieme o konkrétnych ľuďoch, ktorí sa na základe aj Vašich príbehov rozhodli uveriť v Pána Ježiša, ako ich osobného Boha a spasiteľa.
Sme vďační aj za tých ľudí o ktorých nič nevieme, ale sú skrze našu službu povzbudení a zbudovaní v Pánovi. Teší nás, že sa nám podarilo posilniť verejné ohlasovanie Ježiša Krista skrze príbehy ľudí, ktorí za svojimi príbehmi neanonymne stoja celým svojím menom, svojou tvárou, celou bytosťou a tým neodškriepiteľne dosvedčujú tomuto svetu, že Ježiš vstal z mŕtvych a ponúka večný život každému.
Stránka mojpribeh.sk podľa štatistických údajov v Google Analytics bola od spustenia portálu na jeseň 2010 zobrazená užívateľom vyše milión krát (1 184 815).
Máme dôvod na radosť. Chceme spolu s Vami oslavovať prekročenie milióna zobrazení stránky mojpribeh.sk.
Od spustenia stránky bolo na nej zaangažovaných 488 156 používateľov, ktorí sa vracali čítať príbehy.
Viacerým ľuďom ďakujeme za pomoc pri prekladoch príbehov do angličtiny. Leví podiel však na prekladoch príbehov do angličtiny a taliančiny má spolutvorca tohto portálu Enzo Passerini. Najmä jemu a ako aj tým čo pomáhali s prekladmi vďačíme za to, že sme ponúkli evanjelium aj 179 710 zahraničným návštevníkom stránok (najmä z USA, GB, ČR, Francúzska, Nemecka a z ďalších krajín).
V januári 2015 navštívilo našu stránku 16 913 používateľov a za ešte neukončený február 15 239 používateľov. Znamená to, že v porovnaní s predchádzajúcim obdobím rastieme aj na mesačnej báze a že Pán dáva vzrast našej ponuke evanjelia ľuďom.
Sme poctení, že môžeme rozširovať našu službu o vyučovania, prednášky, zamyslenia a komentáre rôznych osobností duchovného a verejného života.
Chceme Vás pozvať tešiť sa a oslavovať naše ovocie služby spolu s nami. Ďakujeme za Vašu priazeň.
Keď vidíme ovocie našej služby povzbudzuje nás to k väčšej vytrvalosti a vernosti službe Pánovi a ľuďom.
Aby sme mohli rásť a byť stále efektívnejší v ponuke radostnej zvesti svetu, chceme požiadať o Vašu pomoc a spoluprácu.
Pozývame Vás stať sa našimi spolupracovníkmi v ponuke evanjelia skrze zdieľanie príbehov ľuďom vo Vašom okolí. Z 273 príbehov je možné vybrať adekvátny príbeh pre ľudí vo vašom okolí, ktorí potrebujú solidaritu, lásku a pomoc v Pánovi. Povedzte priateľom o našej stránke a povzbuďte ich, aby si nás pridali medzi priateľov aj na FB.
Ak poznáte ľudí vo Vašom okolí, ktorí sú hodnoverní vo viere a svedectve, požiadajte ich, aby napísali a zaslali nám ich príbeh na info@dobrypastier.sk
S Vašou pomocou budeme rásť rýchlejšie a slúžiť kvalitnejšie. Na Božiu slávu buďte spolu s nami apoštolmi tejto doby.
Ďakujeme.
Marek Nikolov
Šéfredaktor www.mojpribeh.sk
---
Latest

Random
Total: 155 stories in this language.
There are 465 in all languages. To change the language please click on one of the flags.
Talks
Geoff a Gina Poulter
Geoff and Gina Poulter are active in healing ministry in Great Britain and in other European countries. They have zeal for building Lords kingdom. In Slovakia are already known mainly throwgh Jesus heals ministry where they were main speakers. They believe, that Lord comes with power, when we call him by His name and walk in faith. They are full of gentleness and kind behavior to people, which they serve with prayer for healing and prophetic giftings. Their ministry folows healings, sings and wonders.


2017-10-03

Petr Jašek
As we know, faith is not a question of heritage. People must get their personal relation with the Lord Jesus Christ. This cannot be inherited. You have to be reborn in Jesus. In my life something similar happened.


2017-04-10

Ján Volko
I think Jesus plays a very important role. Faith in God helps me in difficult moments and also during competitions. I feel that God gives me His graces and blessing – and this is a huge support for me.


2017-03-27