Message - Alena Ješková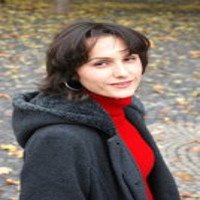 Manželka a mama dvoch malých osvojených chlapcov, srdcom i prakticky učiteľka nemčiny a slovenčiny (aj pre cudzincov), šéfredaktorka ženského časopisu MIRIAM
Na úvod chcem vyjadriť – ak sa to vôbec dá – pochopenie a úctu voči menšine, ktorá sa cíti v týchto dňoch v našej spoločnosti zle či nepríjemne.
Je mi to ľúto, prajem vám len to dobré a nehnevám sa na vás, máte svoju bolesť, svoje problémy, čelíte tiež útokom z niektorých strán, od neslušných ľudí.... nezaslúžite si výsmech ani iné zlo, ale naopak lásku, rešpekt, pomoc... lebo ste ľudia a ste tiež Bohom milovaní.
Raz som sa zhodou okolností dostala na ples nevidiacich. Bol to nádherný večer. Tancovala som postupne s niekoľkými pánmi, ktorí krásne cítili hudbu a viedli duchaplné rozhovory. Ale nevideli krásnu výzdobu, ktorú niekto iný nainštaloval v sále, hoci hlavní hostia z nej akoby - zdanlivo nič nemali. Ona však dôležitá bola, vplývala na celkovú atmosféru podujatia a ocenili ju tí vidiaci, my. Naša vnútorná pohoda, obdiv a nálada spätne zas vplývala na nevidiacich spolutancujúcich, ktorí nám tú krásu pre oči slobodne a nezištne dopriali. Domov nás viezol taxikár, samozrejme vidiaci.

Ani jeden hlavný hosť večera si nenárokoval na volant a sedačku vľavo vpredu.
A tak sa dnes zamýšľam nad tým, čo by bolo, keby si nevidiaci, ktorým ich osud vôbec nezávidím, začali nárokovať na špeciálne autá, so špeciálnou premávkou v meste, na zníženú hustotu vozidiel ... a čo by všetko podnikli, aby im štát toto dobudoval a čo by spravili proti nemu, ak by im to odmietol. Srandujem, veď toto naši pokorní, rozumní spoluobčania nikdy nespravia. A možno by sa mohli cítiť aj diskriminovaní, že nesmú jazdiť, a majú pravdu, veď my smieme, ako k tomu oni dôjdu?
A idem ďalej – pre môjho muža zatiaľ nevymyslela veda taký imunologický prípravok, ktorý by ho udržal aspoň 2 mesiace zdravého. A pre mňa automobilky do dnes nevyrobili také vozidlo, kde by sa dalo šoférovať postojačky – mám totiž chorú chrbticu a po vystúpení z auta neviem takmer chodiť. A tiež nás nikto v štáte nezbavil fyzickej neplodnosti... Ja ten štát asi udám!
Život priniesol každému kopec otázok bez odpovedí, ešte viac bolesti, ktorú nám občas zväčšujú všelijaké osoby – najlepšie sa diskutuje anonymne, v skrytosti, z tepla izby od počítača! Ale to nie sú kresťania! Aj keby sa tak sami nazývali. Kresťan je človek, ktorý sa prihlásil k Ježišovej smrti na kríži, lebo uznal, že i on potreboval a stále potrebuje odpustenie, milosrdenstvo a jeho smrť so zmŕtvychvstaním! A ktorý sa podriadil so všetkým jeho slovu a vôli, teda chce robiť to, čo od neho Ježiš požaduje, najviac však milovať. Čiže tí, čo naschvál zraňujú inakých, to majú akosi pomýlené. A my ich ako takých musíme aj vidieť – oddeliť od kresťanov a nezvaľovať vinu na kresťanstvo ako celok.
Apropo, Božie deti sa prebudili vo sfére verejnej. A to zas tým niektorým iným nesedí. Boli zvyknutí, že kresťania mlčali, sedeli v chrámoch a v štáte rozhodujú tí druhí. Cirkev sa vraj nemá miešať do volieb. Skutočne?
Veď aj kňaz, aj biskup je občanom republiky a voliť ide sám za seba so svojím občianskym preukazom, nie s členským preukazom RKC. (Taký ani neexistuje.) Myslím, že aj medzi kňazmi sú rôzne názory na politické strany, možno niektorí ani nepôjdu na referendum, to je ich sloboda, nikto ich nebude nútiť ani kontrolovať. A, kto je vlastne Cirkev? Aj ja, aj ty, ak si pokrstený. Veď aj médiá sa montujú do vecí verejných. Oni smú, keď Cirkev nie?! Politici sa smú verejne, slobodne vyjadrovať k hocičomu? A veriaci nie? Kresťan sa dnes tuším nemá ani právo brániť. Aspoň podľa niektorých.
Štát nám sem priniesol a pripravil stratégiu tzv. ľudských práv (kam patrí interrupcia a eutanázia), rodovú ideológiu (podľa ktorej sa majú zmazávať rozdiely medzi chlapcami a dievčatami), učebnice sexuálnej výchovy (obsahujúce kapitoly o hormonálke bez uvedenia zdravotných rizík, masturbácii už od škôlkarskeho veku, vzájomné obchytávanie detí v škôlkach, experimentálne úvahy o sebe ako o opačnom pohlaví, prijatie bisexuálov a transsexuálov ako normálne – t.j. zdravé formy sexuality...), redefinovanie manželstva a rodiny, dokonca k odjakživa jasným dvom biologickým, prirodzeným rodom – mužskému a ženskému - pribudli ďalšie tri, ktoré si osoba môže aj viackrát počas života zmeniť a všetky úrady jej to musia umožniť prepísať, na rôznych úradných prihláškach sa nesmie písať meno otca a matky, ale rodiča 1 a rodiča 2, ako jediný prostriedok v boji proti AIDS sa prezentuje kondóm, ale ani slovo o nesebeckej úcte k človeku, o zdržanlivosti a vernosti ako ďalších možnostiach udržania zdravia atď. Pred očami našich detí sa po verejných uliciach promenádujú nie zdravé osobnosti s holými zadkami, trúbia, vykrikujú...
Ostatne, ja súcitím s ľuďmi narodenými s túžbou po rovnakom pohlaví, ale ako sa k nim dostali bi- a trans-? Prečo odo mňa očakávajú, že im priznám akési nadpráva? Veď majú rovnaké právo žiť ako ja, majú právo dýchať ten istý vzduch, študovať, jesť, chodiť do obchodu, do kina... ale prečo sa moje deti majú učiť o nich ako o zdravej forme sexuálneho správania?!!
Veľmi hlučne sa ozývajú začudované hlasy proti nám, vraj prečo sa búrime. Našu (seba)obranu nazvali nenávisťou voči inakým.
Ešte stále stojí pred Božími deťmi, ktorí sa navyše stali učeníkmi Ježiša Krista, obrovská výzva – prevziať všetky rezorty – oblasti do aktívnych rúk. Musíme sa kajať, že sme z lenivosti?, z falošnej pokory?, z laxnosti?, zo strachu?, pre zavalenosť nesprávne usporiadanými prioritami ... dostatočne neprijali povolanie stať sa soľou zeme a svetlom sveta, že sme pustili politiku z rúk, že sme prenechali médiá osobám ustráchaným o svoje renomé, nevstúpili viac do ekonomiky ... lebo čo sa deje? Na tróny zasadli ľudia, čo nepoznajú alebo nechcú poznať Boha a jeho názor na šťastie človeka. Vplyv dnes majú tí, ktorí kladú otázky, prezrádzajúce pochybnosti o úplne základných veciach, ako napr. muž, žena, mama, otec. Redaktori sa boja povedať svoj názor, lebo si viac cenia svoje zamestnanie než pravdu a tú potom aj strácajú a ocitajú sa v chaose, až postupne nevedia, čomu veria. A kresťanov, ktorí sa zastávajú Božích princípov, čo je aj naša povinnosť, napádajú falošnými obvineniami z nenávisti, netolerancie, hoci my bojujeme aj za ich šťastie, zastrašujú nás teóriou o rozbití a polarizácii slovenskej spoločnosti.
Ale čo povedal Ježiš pred 2000 rokmi, javí sa aktuálne aj dnes: že vyjde najavo zmýšľanie mnohých sŕdc, ak sa pichne do osieho hniezda. Otázka je, či sa teda radšej nemá doňho pichať?! Či máme radšej ponechať stav, aký momentálne je. To by ale odporovalo nášmu povolaniu odsúdiť zlo a milovať človeka.
AKO požiadavky homolobistov ohrozujú prirodzenú rodinu? Veď už je to tu – už nastalo dostatočne zmätenie myslí u intelektuálov, už teraz poniektorí nevedia, "kadiaľ sa ide na sever". Nie je na škodu rozdelenie. "Priniesol som meč, nie pokoj", hovorí Pán, ale to je už hutnejšia strava, bábo ju nemôže jesť... Toto je boj duchovný a len ten, kto prijal Ducha Svätého, ho pochopí. Sú len dva duchovné svety. "Kto ma zaprie pred ľuďmi, nie je ma hoden..." "Sme ako ovce vedené na porážku..." , "...ale v tom všetkom slávne víťazíme mocou toho, ktorý si nás zamiloval."
Alena Ješková
---
Back to stories | Share on Facebook | Become a friend of mojpribeh.sk on FB and share the Gospel
Good news
---
Video
Zaujímavá a výpovedná skúsenosť západoeurópskeho muža s hinduizmom, budhizmom, jógou, ezoterikou a okultizmom.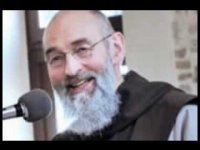 ---
Príbeh bývalého teroristu, ktorý dnes spája etniká a kmene.
Stephen Lungu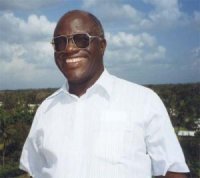 ---
Hudobníčka Lacey Sturm, bývalá speváčka kapely Flyleaf, bola presvedčenou ateistkou a mala v úmysle vziať si život... ale zrazu sa všetko zmenilo.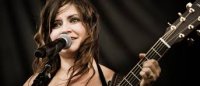 ---
"A rozhnevaný pán ho vydal mučiteľom, kým nesplatí celú dlžobu. Tak aj môj nebeský Otec urobí vám, ak neodpustíte zo srdca každý svojmu bratovi." (Mt 18, 34-35)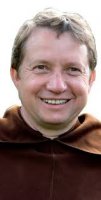 ---
We all are part of a great story. The great story of the world is composed of past and present stories of lives of individual people. The portal mojpribeh.sk is focused on the most important moment of the story of the world and individual, the moment of personal experience of person with God.
Latest

Random
Total: 149 stories in this language.
There are 437 in all languages. To change the language please click on one of the flags.
Talks
Geoff a Gina Poulter
Geoff and Gina Poulter are active in healing ministry in Great Britain and in other European countries. They have zeal for building Lords kingdom. In Slovakia are already known mainly throwgh Jesus heals ministry where they were main speakers. They believe, that Lord comes with power, when we call him by His name and walk in faith. They are full of gentleness and kind behavior to people, which they serve with prayer for healing and prophetic giftings. Their ministry folows healings, sings and wonders.


2017-10-03

Ján Volko
I think Jesus plays a very important role. Faith in God helps me in difficult moments and also during competitions. I feel that God gives me His graces and blessing – and this is a huge support for me.


2017-03-27

Jerry Armelli
Former gay: It's a satisfying emotional and sexual relationship? Emotionally, sexually, absolutely; we both love sex. We're blessed. Sometimes we cry after we make love. It is very good.


2011-09-17
Facebook
Bulletin board
Books