Message - Marek Šefčík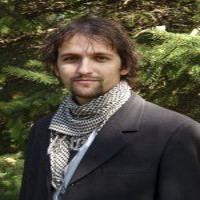 Stredoškolský učiteľ, manžel a otec 3 detí. Jeho najväčšou záľubou je rodina. Hrá šach, sleduje a komentuje veci verejné. Autor brožúry: Krížová cesta za nenarodené deti. Tvorí portál
sefcik.eu
Mohla začať vymýšľať, vyhovárať sa, mohla jednoducho odmietnuť. Ale nespravila to. Rozhodla sa pre ťažkú a bolestnú cestu. Vybrala si dobro. Máme rozum a slobodnú vôľu. Každý z nás má možnosť, rozhodnúť sa konať dobro. O tom je skutočná sloboda.
Mladé, čisté dievča bolo kdesi na úplnom začiatku spasiteľského plánu. Keď tá nazaretská mladá žena povedala "áno", vtedy sa začal napĺňať príbeh príbehov. Jej rozhodnutie však odštartovalo aj jej utrpenie. Nebolo ľahké v požehnanom stave niekoľko dní putovať sa zapísať do Betlehema, bolo veľmi stresujúce utekať pred samoľúbym a krvilačným vrahom Herodesom. Bolo pre matku hrozné počúvať predpovede starého Simeona a bolo napokon srdcervúce vidieť trpieť vlastného syna pod bičom kata, pozerať sa na tŕňmi zraneného, pribitého, vysileného, v mukách umierajúceho. A čo dosiahla svojim súhlasom a následným utrpením? Máriu dnes oslovujeme Kráľovná a dávame jej mená, ktoré ona sama ďaleko prevyšuje. Vo svojom srdci ostala neustále slobodnou, necúvla, nerobila kompromisy. Toto jej prinieslo zaslúženú odmenu.
Dvaja vysokoškoláci, ktorí študovali matematiku, bývali spolu na internátnej izbe. Jeden z nich bol veriaci a druhý nie. Užívaj si život.
Aký má zmysel to, že ráno skoro vstávaš na omšu? Vyskúšať treba všetko. Ženské, chlast, aj marišku... Život si treba poriadne užiť a nie sa obetovať. Telo má ísť do hrobu zdrancované. A mimochodom, na tú skúšku sa nemusíš učiť, tá sa dá aj kúpiť.
Takými a ešte inými narážkami častoval svojho spolužiaka ten neveriaci. Keď už toho bolo priveľa, tak ten veriaci ceruzou, ktorou práve riešil niečo z geometrie, nakreslil na stôl krátku čiarku. Vidíš? – vraví kamarátovi – to je úsečka. Krátka úsečka, ktorá má tu začiatok a neďaleko neho má koniec – ukazoval na načrtnutú čiarku na stole. A teraz sa dívaj. Zapichnem ceruzu do koncového bodu tej úsečky a ťahám ďalej. Spravil to a dostal sa na okraj stola. Potom po vzduchu kreslil ďalej a dostal sa až k dverám. Vyšiel troška za ne a naznačil, že by tak šiel ešte ďalej. Takto by som to mohol ťahať do nekonečna. A aj tak by som nenakreslil celú polpriamku, ktorá začiatok má, ale koniec nie. Rovnako to je s našimi životmi. Tá úsečka je náš kratučký pobyt tu na Zemi. Jeho začiatok i koniec. Ale keď skončí, začína sa tá polpriamka. Večný život, ktorý nemá konca. No a ja som ochotný obetovať sa, odrieknuť si, zdržať sa niektorých vecí, som pripravený obetovať tú krátku úsečku, aby som získal tú nekonečnú polpriamku...
Mária obetovala úsečku. Darovala ju Bohu. A on jej dal radosť jeho prítomnosti. Nekonečnú, nepredstaviteľnú.
Všetci upierame v týchto dňoch zrak na Dieťa v jasličkách. Ale keď troška zdvihneme hlavu, zbadáme nad jasličkami aj Jeho a našu Mamu. Vianoce odznejú a my znova budeme riešiť dennodenné ťažkosti a problémy. Nerobme kompromisy vo vlastnom svedomí, nebojme sa opovrhnutia, ani hrozieb tohto sveta, ktoré na nás číhajú.
Mária nás učí ako sa dá, aj v tých najťažších situáciách, rozhodnúť pre dobro. Politici, podnikatelia, ale aj obyčajní ľudia. Prestaňme sa vyhovárať, že taký je dnes svet, neaplikujme na seba príslovie "Kto chce s vlkmi žiť, musí s nimi vyť". Prenasledujú nás pokušenia, ale napriek tomu sa pokúsme slobodne rozhodnúť pre dobro. Vždy. Ako ona. Dieťatko v jasličkách nám ponúka cestičku, po ktorej sa dostaneme do večnej radosti. A za vzor nám dáva práve svoju Mamičku skromnú, pokornú a predsa Kráľovnú.
---
Back to stories | Share on Facebook | Become a friend of mojpribeh.sk on FB and share the Gospel
Good news
---
Video
Zaujímavá a výpovedná skúsenosť západoeurópskeho muža s hinduizmom, budhizmom, jógou, ezoterikou a okultizmom.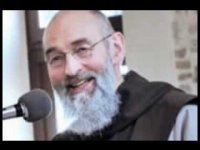 ---
Príbeh bývalého teroristu, ktorý dnes spája etniká a kmene.
Stephen Lungu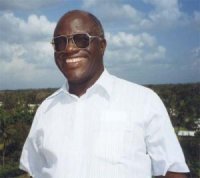 ---
Hudobníčka Lacey Sturm, bývalá speváčka kapely Flyleaf, bola presvedčenou ateistkou a mala v úmysle vziať si život... ale zrazu sa všetko zmenilo.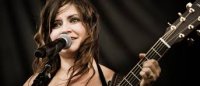 ---
"A rozhnevaný pán ho vydal mučiteľom, kým nesplatí celú dlžobu. Tak aj môj nebeský Otec urobí vám, ak neodpustíte zo srdca každý svojmu bratovi." (Mt 18, 34-35)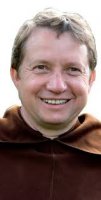 ---
We all are part of a great story. The great story of the world is composed of past and present stories of lives of individual people. The portal mojpribeh.sk is focused on the most important moment of the story of the world and individual, the moment of personal experience of person with God.
Latest

Random
Total: 149 stories in this language.
There are 437 in all languages. To change the language please click on one of the flags.
Talks
Geoff a Gina Poulter
Geoff and Gina Poulter are active in healing ministry in Great Britain and in other European countries. They have zeal for building Lords kingdom. In Slovakia are already known mainly throwgh Jesus heals ministry where they were main speakers. They believe, that Lord comes with power, when we call him by His name and walk in faith. They are full of gentleness and kind behavior to people, which they serve with prayer for healing and prophetic giftings. Their ministry folows healings, sings and wonders.


2017-10-03

Ján Volko
I think Jesus plays a very important role. Faith in God helps me in difficult moments and also during competitions. I feel that God gives me His graces and blessing – and this is a huge support for me.


2017-03-27

Jerry Armelli
Former gay: It's a satisfying emotional and sexual relationship? Emotionally, sexually, absolutely; we both love sex. We're blessed. Sometimes we cry after we make love. It is very good.


2011-09-17
Facebook
Bulletin board
Books