Message - Rastislav Dluhý CSsR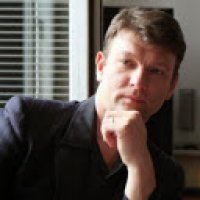 Redemptorista a rímskokatolícky kňaz. Na Slovensku je jedným z hlavných vedúcich, ktorý prijal a žije naplno výzvu Jána Pavla II. k novej evanjelizácii sveta.
Redemptoristi žijú a pracujú na všetkých kontinentoch v 78 krajinách sveta. Prvú africkú komunitu založili belgickí redemptoristi v Kongu v roku 1899. Vtedy to ešte bola belgická kolónia. Z toho sa vyvinuli misie po celej Afrike. V súčasnosti redemptoristi pôsobia v 13 afrických krajinách: v Angole, Burkina-Faso, Demokratickej republike Kongo, Ghane, na Pobreží slonoviny, v Keni, Madagaskare, Mozambiku, Malawi, Nigeri, Nigérii, Južnej Afrike a v Zimabwe. Napriek skromným podmienkam, ktoré tam misionári majú, Boh požehnáva ich prácu aj mnohými duchovnými povolaniami a laickými spolupracovníkmi.
Vedenie našej kongregácie si dlhšie uvedomuje rozmach a rast na tomto kontinente. Na ostatnej, 24. generálnej kapitule, ktorá bola v r. 2009 v Ríme, sa všetci provinciáli, t.j. predstavení redemptoristov z celého sveta, uzhodli, že Boh od nás chce, aby sme v najbližšom období viac podporovali misie v Afrike. Táto podpora je pre nás jednou z pastoračných priorít na najbližšie roky.
Redemptoristi na celom svete sa snažia nejakým spôsobom a podľa svojich možností odpovedať na túto prioritu. Chceme vás preto aspoň v skratke informovať o tom, čo v tejto oblasti redemptoristi robia. Vedenie redemptoristov v Ríme zriadilo Kanceláriu solidarity pre Afriku a Madagaskar. O rôznych aktivitách a projektoch redemptoristov v Afrike a Madagaskare sa môžete dozvedieť z internetovej stránky www.africaredemptorists.com. Mnohé z nich môžete aj podporiť; na stránke, ktorá je zatiaľ len v anglickom jazyku, sa dozviete ako.
Ako Bratislavská viceprovincia sa tiež snažíme odpovedať na misijné potreby v Afrike a Madagaskare. Od roku 2005 pôsobí na Madagaskare P. Štefan Varecha z našej viceprovincie.
Rieka Života, laické misijné spoločenstvo pri redemptoristoch, uskutočnilo na pozvanie kňazov a biskupov už 3 dvojtýždňové misijné výjazdy do Kene (2009, 2011, 2013). Na prvom a treťom výjazde s misijným spoločenstvom v tejto misii spolupracoval aj P. Rastislav Dluhý.
Redemptoristi každý z týchto výjazdov, ktoré sa uskutočnili pod vedením Rieky Života, vždy podporili.
Možnosti podpory
Možno aj vy budete vnímať, že chcete nejakým spôsobom podporiť misie v niektorej africkej krajine. Môžete to urobiť rôznym spôsobom. Modlitba a pôst je najdôležitejší. Niektorí možno budete chcieť jednorazovo alebo pravidelne prispievať nejakou menšou sumou na podporu misií a evanjelizácie v chudobných častiach Afriky.
Podporiť môžete aj prácu redemptoristov s pacientmi diagnostikovanými na HIV. Ďalšou možnosťou je podporiť Rozvojové projekty pre chudobných. Ak sa rozhodnete podporiť niektorý konkrétny projekt opísaný na internetovej stránke www.africaredemptorists.com, môžete ho podporiť priamo zo stránky.
Medzi projektmi a aktivitami je okrem iného uvedené, že je možné sponzorovať štúdiá konkrétnemu bohoslovcovi – redemptoristovi, stať sa dobrovoľníkom v niektorej krajine na krátkodobej, alebo dlhodobejšej báze). Na dobrovoľnícku prácu v Afrike je potrebná znalosť angličtiny. V prípade vášho záujmu pracovať v niektorej krajine treba kontaktovať pátra Gerryho O'Connora CSsR (gerry@africaredemptorists.com), ktorý je poverený koordináciou tejto služby.
Ak neviete anglicky a chcete podporiť misie v Afrike, môžete svoj príspevok poslať aj na účet vedenia Bratislavskej viceprovincie, ktorý nižšie uvádzame. Ak chcete, do poznámky môžete napísať aj konkrétnejšie, pre ktorú krajinu poukazujete príspevok a na akú oblasť. Viceprovincialát Bratislavskej provincie váš dar presunie na miesto určenia. Ak sa rozhodnete poukázať dar na tento účet s tým, že ponecháte viceprovinciálnemu vedeniu právo rozhodnúť, na ktorý projekt pošle vás príspevok, do poznámky stačí napísať "Afrika redemptoristi". Už teraz sa chceme poďakovať za vašu spoluprácu na tejto službe, či už modlitbovú, alebo inú.
IBAN: SK4311000000002621080380
SWIFT: TATRSKBX
Variabilný symbol: 663444
Do poznámky: Afrika redemptoristi
(Pozn. Pri posielaní milodaru poštovým poukazom je možné ešte do konca roku 2015 používať číslo účtu bez IBAN, teda 2621080380/1100.)
---
Back to stories | Share on Facebook | Become a friend of mojpribeh.sk on FB and share the Gospel
Good news
---
Video
Zaujímavá a výpovedná skúsenosť západoeurópskeho muža s hinduizmom, budhizmom, jógou, ezoterikou a okultizmom.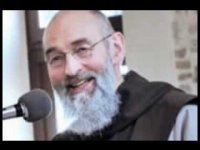 ---
Príbeh bývalého teroristu, ktorý dnes spája etniká a kmene.
Stephen Lungu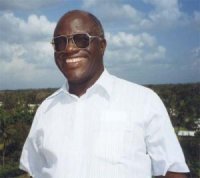 ---
Hudobníčka Lacey Sturm, bývalá speváčka kapely Flyleaf, bola presvedčenou ateistkou a mala v úmysle vziať si život... ale zrazu sa všetko zmenilo.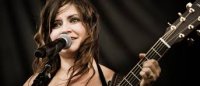 ---
"A rozhnevaný pán ho vydal mučiteľom, kým nesplatí celú dlžobu. Tak aj môj nebeský Otec urobí vám, ak neodpustíte zo srdca každý svojmu bratovi." (Mt 18, 34-35)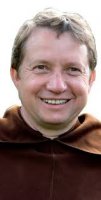 ---
We all are part of a great story. The great story of the world is composed of past and present stories of lives of individual people. The portal mojpribeh.sk is focused on the most important moment of the story of the world and individual, the moment of personal experience of person with God.
Latest

Random
Total: 149 stories in this language.
There are 437 in all languages. To change the language please click on one of the flags.
Talks
Geoff a Gina Poulter
Geoff and Gina Poulter are active in healing ministry in Great Britain and in other European countries. They have zeal for building Lords kingdom. In Slovakia are already known mainly throwgh Jesus heals ministry where they were main speakers. They believe, that Lord comes with power, when we call him by His name and walk in faith. They are full of gentleness and kind behavior to people, which they serve with prayer for healing and prophetic giftings. Their ministry folows healings, sings and wonders.


2017-10-03

Ján Volko
I think Jesus plays a very important role. Faith in God helps me in difficult moments and also during competitions. I feel that God gives me His graces and blessing – and this is a huge support for me.


2017-03-27

Jerry Armelli
Former gay: It's a satisfying emotional and sexual relationship? Emotionally, sexually, absolutely; we both love sex. We're blessed. Sometimes we cry after we make love. It is very good.


2011-09-17
Facebook
Bulletin board
Books