Good news
Video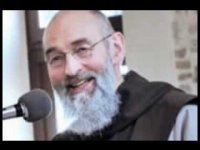 Zaujímavá a výpovedná skúsenosť západoeurópskeho muža s hinduizmom, budhizmom, jógou, ezoterikou a okultizmom.
---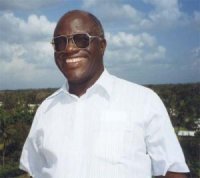 Príbeh bývalého teroristu, ktorý dnes spája etniká a kmene.
Stephen Lungu
---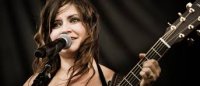 Hudobníčka Lacey Sturm, bývalá speváčka kapely Flyleaf, bola presvedčenou ateistkou a mala v úmysle vziať si život... ale zrazu sa všetko zmenilo.
---
"A rozhnevaný pán ho vydal mučiteľom, kým nesplatí celú dlžobu. Tak aj môj nebeský Otec urobí vám, ak neodpustíte zo srdca každý svojmu bratovi." (Mt 18, 34-35)
---
We all are part of a great story. The great story of the world is composed of past and present stories of lives of individual people. The portal mojpribeh.sk is focused on the most important moment of the story of the world and individual, the moment of personal experience of person with God.
Message - Prof. Ján Košturiak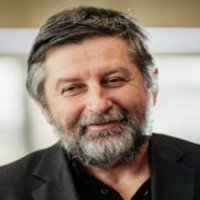 Býva vo Varíne, je ženatý a má 3 deti.
"Touto malou knižkou vás chcem pozvať na cestu premýšľania o tom, prečo sme prišli na tento svet a čo by sme mali na ňom vykonať. Sme podnikatelia, každý z nás ma prsteň a kľúč od Pána k spravovaniu časti jeho kráľovstva na tejto zemi. Rámec pre naše podnikanie nám dávajú vzťahy – k Bohu nad nami, k sebe samému a k ľuďom a veciam okolo nás. Budeme radi, ak sa pridáte do nášho spoločenstva, ktoré sa rozhodlo pripravovať brožúrky o podnikaní s kresťanskými hodnotami, stretávať sa a vzájomne sa posilňovať na tejto ceste."
Každý z nás je vlastne podnikateľom so svojím životom a talentom, ktorý dostal od Boha na to, aby sa aspoň vo vymedzenom čase svojho života stal správcom malej časti Božieho kráľovstva.
Krátky úryvok z knihy:
Vedenie seba a druhých podľa vzoru Ješiša Krista
Často sa pohybujem medzi svetmi podnikania a spirituality. Mám priateľov úspešných podnikateľov aj dobrých kňazov a rehoľníkov. Sám som podnikateľ a slovo líder používam s veľkým rešpektom. Niekedy mám pocit, že moji spolupracovníci vo mne vidia lídra, na druhej strane neviem, či túto úlohu zvládam tak, ako to očakáva moje okolie. Nechcem potlačiť ani osobnosti a lídrov, ktorí vyrastajú v mojom okolí, cítim k nim úctu a rešpekt. Máte aj vy podobné pocity?
Hľadáte odpovede na kurzoch a v manažérskych knihách? Aj ja som tak začínal. Bol som však sklamaný. V kurzoch manažmentu a leadershipu som našiel veľa prázdnych poučiek, ale aj množstvo techník na manipuláciu s ľuďmi a rozvoj vonkajšieho prejavu "lídra".
Po čase som pochopil, že leadership nie je ani tak o charizme a vonkajšom prejave, ale o vnútornom charaktere človeka, jeho integrite a skutkoch.
Našiel som správne knihy aj učiteľov. Moje kroky viedli k Svätému písmu, knihám starých mníchov a ľuďom, ktorí hľadajú Boha v tichu kláštorov. A otázku "Čo odo mňa očakáva moje okolie?" som začal meniť na otázku: "Čo odo mňa očakáva On?"
Táto malá knižka je prvou z edície, ktorá by mala pomáhať podnikateľom podnikať tak, aby boli v súlade s Božími princípmi, aby ich podnikanie bolo požehnané a úspešné. Viacerí zaujímaví ľudia pripravujú pre vás užitočné témy pre vedenie vašej firmy aj vlastného života. Veríme, že budú pre vás inšpiráciou.
Knižku Kresťania a podnikanie si môžete zakúpiť tu.
---
Latest

Random
Total: 155 stories in this language.
There are 466 in all languages. To change the language please click on one of the flags.
Talks
Geoff a Gina Poulter
Geoff and Gina Poulter are active in healing ministry in Great Britain and in other European countries. They have zeal for building Lords kingdom. In Slovakia are already known mainly throwgh Jesus heals ministry where they were main speakers. They believe, that Lord comes with power, when we call him by His name and walk in faith. They are full of gentleness and kind behavior to people, which they serve with prayer for healing and prophetic giftings. Their ministry folows healings, sings and wonders.


2017-10-03

Petr Jašek
As we know, faith is not a question of heritage. People must get their personal relation with the Lord Jesus Christ. This cannot be inherited. You have to be reborn in Jesus. In my life something similar happened.


2017-04-10

Ján Volko
I think Jesus plays a very important role. Faith in God helps me in difficult moments and also during competitions. I feel that God gives me His graces and blessing – and this is a huge support for me.


2017-03-27