Message - Silvester Krčméry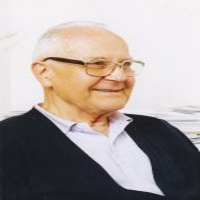 Silvester Krčméry (1924) bol zatknutý v roku 1951, pred súdom strávil dva roky na samotke, bol opakovane mučený a týraný. Priznanie viny, ako aj neskoršiu milosť prezidenta republiky odmietol. Bol odsúdený za vlastizradu na 14 rokov, prepustený v roku 1964. Spolu s Vladimírom Juklom patril k zakladajúcim a kľúčovým osobnostiam slovenského disentu. Zomrel 10.09.2013.
"Hľa, tajomstvo viery." Tieto slová mi napadli ako prvé, keď ma Marek Nikolov požiadal, aby som napísal pár slov o mužovi viery – Silvovi Krčmérymu pre stránku "Môj príbeh". Nepatrím do generácie, ktorá osobne spoznala Silvov aktívny apoštolát. Prvý krát som sa s ním stretol na pohrebe môjho priateľa – kňaza. Páter Jozef Vateha SJ (1965 – 2005), ktorého život evanjelia ma veľmi nadchol, mi raz povedal: "Všetko na svete by som dal človeku za to, že ma zoznámil so Silvom." A tak z vďačnosti voči Jožkovi som začal navštevovať Silva na Košickej 30.
Raz ma pani opatrovateľka požiadala, či by som sa o Silva nepostaral počas jedného víkendu a ona by tak po asi 2 rokoch dennodenného opatrovníctva mohla navštíviť svoje rodisko. Aj keď som nemal skúsenosť zo starostlivosťou o ležiacich pacientov, povedal som áno. Myslel som si, že mi v tom pomôžu priatelia zo stretka medzi ktorými bola aj zdravotná sestra i farmaceutka. Avšak tam som veľmi nepochodil (aj keď v kritických situáciách pomohli). Poprosil som členov Spoločenstva Ladislava Hanusa z môjho 12. semestra a na moje prekvapenie pozitívne zareagovala študentka práv Evka a mat-fyzák Šimon. Odborná skúsenosť skoro žiadna, no ochota veľká.
Bola asi sobota popoludní a prišla pani, ktorá priniesla Silvovi sväté prímanie. Len čo vošla do miestnosti, kde Silvo ležal, Silvo začal spievať pieseň: "Ježišu Kráľu neba i zeme, Tebe sa klania anjelov chór..." Táto pieseň sa neskôr stala aj súčasťou každej nedeľnej svätej omše u Silva na byte o 19 hod. Niekedy, keď som sedel na konci postele, tak som sa snažil poriadne otvárať ústa a vnímal som, ako mi Silvo číta s pier a snaží sa spievať spolu s nami.
"K Silvovi sa nechodí porozprávať. K Silvovi sa chodí adorovať." hovoril som záujemcom o účasť na sv. omši u Silva. Veľkosť stretnutia so svätcom si uvedomovali mnohí, hlavne, ako to už býva, ľudia spoza hraníc. V júli prišiel na Slovensko starší taliansky kňaz len preto, aby pobudol dva dni pri Silvovi po tom, ako o ňom čítal v talianskych médiách. Prvé kroky mužov z OPEN DOORS (protestantov) z Holandska neputovali na ambasádu, či prijatie na štátnej úrovni, ale putovali k Silvovi. I teraz sa mi hrnú slzy do očí, keď sa mi vybavuje pohľad na troch starcov so zdvihnutými rukami a zatvorenými očami ..a ako sa mu s láskou prihovárajú. Vo vedomí Silvovho odchodu na večnosť v čase vrcholiacich modlitieb za pokoj vo svete a v Sýrii, mám pred očami malého deväť ročného chlapca zo Sýrie, ktorý s rodičmi emigroval z Damašku. Stretol som ho na sv. omši u Silva. Priviedla ho tam jeho susedka. Koľkí z nás môžu povedať, že v deň modlitieb za mier v Sýrii a vo svete mali bezprostrednú skúsenosť so stretnutím s ľuďmi z tejto krajiny? Silvo áno.
Pri Silvovi, ktorý už hovoril málo, človek tak často nachádzal posilu... Veril som v zázraky už počas jeho života. Vnímal som, že stretnutie s ním urobí človeka lepším. Preto som neustále otváral dvere tohto chrámu, v ktorom prebýval i chrámu jeho srdca plného Boha. Často i v okamihoch, ktoré neboli pre čas návštev vhodné. "Feri, stále si spomínam ako si nás zobral vtedy v noci k Silvovi ...a je mi do plaču, keď si na to spomeniem, do plaču od dojatia... sa mi ani vtedy nechcelo odísť. Ak by som nemala žiakov, akiste tam ostanem dlho... dlho..." napísala mi učiteľka Janka, ktorá sa zúčastnila večerného stretnutia počas študentskej konferencie Nenápadní hrdinovia v roku 2012. Iste, je veľa stretnutí, ktoré sa neuskutočnili. Zvlášť jedno ma mrzí..., no verím, že teraz bude orodovať za nás v nebi.
"Smrť Tvoju Pane zvestujeme a Tvoje zmŕtvychvstanie vyznávame kým neprídeš v sláve." znie zvolanie na slová: "Hľa tajomstvo viery." Verím, že sa spoločne stretneme v utorok na sv. omši, aby sme to tajomstvo spoločne prežili a zaň ďakovali.
František Neupauer o Silvestrovi Krčmérym
Príbeh Silvestra Krčméryho s Pánom si môžete prečítať v slovenskom, anglickom a talianskom jazyku tu.
---
Back to stories | Share on Facebook | Become a friend of mojpribeh.sk on FB and share the Gospel
Good news
---
Video
Zaujímavá a výpovedná skúsenosť západoeurópskeho muža s hinduizmom, budhizmom, jógou, ezoterikou a okultizmom.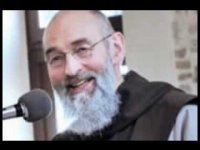 ---
Príbeh bývalého teroristu, ktorý dnes spája etniká a kmene.
Stephen Lungu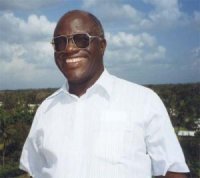 ---
Hudobníčka Lacey Sturm, bývalá speváčka kapely Flyleaf, bola presvedčenou ateistkou a mala v úmysle vziať si život... ale zrazu sa všetko zmenilo.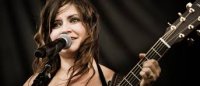 ---
"A rozhnevaný pán ho vydal mučiteľom, kým nesplatí celú dlžobu. Tak aj môj nebeský Otec urobí vám, ak neodpustíte zo srdca každý svojmu bratovi." (Mt 18, 34-35)
---
We all are part of a great story. The great story of the world is composed of past and present stories of lives of individual people. The portal mojpribeh.sk is focused on the most important moment of the story of the world and individual, the moment of personal experience of person with God.
Latest

Random
Total: 150 stories in this language.
There are 441 in all languages. To change the language please click on one of the flags.
Talks
Geoff a Gina Poulter
Geoff and Gina Poulter are active in healing ministry in Great Britain and in other European countries. They have zeal for building Lords kingdom. In Slovakia are already known mainly throwgh Jesus heals ministry where they were main speakers. They believe, that Lord comes with power, when we call him by His name and walk in faith. They are full of gentleness and kind behavior to people, which they serve with prayer for healing and prophetic giftings. Their ministry folows healings, sings and wonders.


2017-10-03

Ján Volko
I think Jesus plays a very important role. Faith in God helps me in difficult moments and also during competitions. I feel that God gives me His graces and blessing – and this is a huge support for me.


2017-03-27

Jerry Armelli
Former gay: It's a satisfying emotional and sexual relationship? Emotionally, sexually, absolutely; we both love sex. We're blessed. Sometimes we cry after we make love. It is very good.


2011-09-17
Facebook
Cesta+
Books