Message - Prof. Ján Košturiak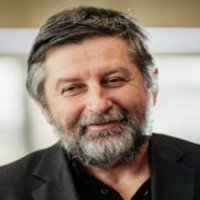 Prezident a spoluzakladateľ spoločnosti Fraunhofer IPA Slovakia. Vyštudoval odbor strojárska technológia na Vysokej škole dopravy a spojov v Žiline. V roku 1997 ho vymenovali za profesora na Žilinskej univerzite v Žiline, v roku 2001 za profesora na ATH Bielsko Biala a za honorárneho profesora HST Ulm. Dlhodobo pôsobil na Fraunhofer IPA Stuttgart a TU Wien. V roku 1990 začal pracovať ako konzultant pre priemyselné podniky. V roku 1995 založil Inštitút priemyselného inžinierstva v Žiline, ktorý v roku 2000 spojil s aktivitami Fraunhofer IPA Stuttgart v spoločnosti Fraunhofer IPA Slovakia. Prednáśa na HST Ulm, UTB Tomáša Baťu, Fakulte výrobných technológii Prešov, TU Košice a Materiálovo technologickej fakulte Trnava, STU Bratislava.
Býva vo Varíne, je ženatý a má 3 deti.

Slovensko je vraj krajinou veriacich ľudí. K Rímskokatolíckej cirkvi sa vraj hlási okolo 62% obyvateľstva a celkovo by malo byť na Slovensku vyše 80% veriacich ľudí. Inými slovami – 4 ľudia z piatich by mali vyznávať princípy podobné nášmu desatoru. A verím, že aj zvyšný piaty človek, ktorý sa nehlási k viere miluje pravdu a spravodlivosť.
Keď sa Slovákov pýtajú, aké hodnoty sú pre nich v živote najdôležitejšie, na prvom mieste uvádza až 92% ľudí rodinu. Nasledujú priatelia, čestnosť, dôvera a sloboda. Otázkou je, prečo sa na Slovensku až 60% uzatvorených sobášov rozpadá, prečo žije každé piate dieťa v neúplnej rodine, prečo sa štvrtina detí rodí mimo manželstva a prečo až 60% detí v detských domovoch má žijúcich rodičov? Prečo sme na popredných miestach krajín v oblasti korupcie a daňových únikov?
Čo to vlastne znamená, že sa ľudia "hlásia k viere?"
Anthony De Mello vo svojej knihe Hľadanie Boha hovorí o ľuďoch, "ktorí si o Bohu čítajú, ale nikdy sa mu nevystavia." Svätý Ignác z Loyoly sa vyjadril úplne jednoznačne: "Človek je stvorený, aby chválil Boha, nášho Pána, vzdával mu úctu a slúžil mu, a takto spasil svoju dušu." Všetko čo robíme, naše rozhodovanie a konanie by sme mali podriadiť tomuto princípu. Máme si vyberať veci, ktoré nás k tomuto cieľu priblížia a odvrhnúť veci, ktoré nás od tohto cieľa odvádzajú.
A aká je realita? Na seminároch o podnikaní sa ma niekedy účastníci pýtajú, či sa dá podnikať kresťansky. Odpovedám im, či sa dá podnikať nekresťansky. Či môžeme nazývať činnosť, kde podvádzame zákazníka, alebo si privlastňujeme hodnoty, ktoré nám nepatria, podnikaním? Je podnikateľ človek, ktorý nechce dať svojmu pracovníkovi spravodlivú mzdu? Jeden účastník seminára sa ma pýtal, či sa majú platiť dane. Odpoveď o Božom a cisárovom bola po ruke, ale mladý podnikateľ ju poznal a pokračoval vo svojej otázke – pán farár chce, aby som mu urobil rekonštrukciu bez papierov, predsa nebudeme platiť zbytočne štátu dane. Čo by ste mu odpovedali? Pilát, jeho vojaci a vyberači daní, neboli žiadni dobrodincovia izraelského ľudu a Ježiš sa vyjadril jasne – Čo je cisárovo, dajte cisárovi, a čo je Božie, Bohu!
Skrývame sa pred svetom a jeho problémami?
Kde sú prejavy viery a jej nositeľov okolo nás? Áno, poznám krásne rodiny, kde sa rodičia spoločne modlia so svojimi deťmi, poznám spoločenstvá rodín, mládeže, manželské stretnutia alebo stretnutia kresťanských podnikateľov (jedno sa práve pokúšame sformovať s priateľom Mariánom Kolníkom). Všetky tieto stretnutia sa väčšinou odohrávajú za múrmi domovov alebo farských miestností. A vonku na uliciach pochodujú rôzni extrémisti, v médiách sa prezentujú zvrátenosti a veriaci sú často podrobení výsmechu za svoju "neslobodu a zaostalosť." My sme však oveľa slobodnejší, ako nás naši neveriaci bratia a sestry niekedy označujú – vieme, že na našej strane je všemohúci Boh, ktorý nás miluje a odpúšťa nám, že On nám pomáha pri napĺňaní nášho poslania a dáva nám slobodu rozhodovania a dôveru.
Nie, netúžim po tom, aby veriaci pochodovali po námestiach s krížmi a sviečkami, aj keď sú púte, krížové cesty a naše veľkonočné sprievody krásnym zážitkom. Mám na mysli konkrétne činy veriacich, v konkrétnych situáciách. Kto to dáva a berie úplatky? Kto podporuje (alebo toleruje) korupciu? Kto kradne a podvádza? Je toho toľko, že to nehodíme na jedného neveriaceho z piatich (a ešte raz, mnohí neveriaci majú morálnejšie správanie ako niektorí veriaci). Kde sme, keď sa ubližuje druhému človeku? Hovorí mi učiteľka, ktorá objavila v triede niekoľko rokov zneužívané a zničené mladé dievča. Učiteľky sa o nej vyjadrovali, že je "čudná," ale normálny človek musel vidieť hneď, čo sa s ňou deje. Už len z dorezaných rúk trasúceho sa dievčaťa. Nevidel som nikdy smutnejší pohľad týraného človeka, ktorému vlastný otec roky ubližoval. Kde sú veriaci susedia, priatelia a učitelia? Všetci s hlavou v piesku? A kto to zneužíva eurofondy, robí daňové podvody a priživuje sa na štátnych projektoch? Je jedno, či kradne a klame sociálny alebo kresťanský demokrat. Je to hriech. Kedy sa postavíme a zakážeme politickým stranám zneužívať náboženské označenia a symboly?
Boh nám dal ruky a nohy, aby sme konali
Som presvedčený, že Boh nás poslal na túto zem ako podnikateľov a vybavil nás talentmi a silou, aby sme s nim spolupracovali na rozvoji Božieho kráľovstva . Nie sme tu na to, aby sme nadávali, že je všetko zlé a vyplakávali, ako nám všetci krivdia. Boh chce od nás konkrétne činy, akcie a nie prázdne slová a gestá.
Prečo sme často takí smutní, ustráchaní a izolovaní? Kde je naša viera a poslanie? Kto má mať odvahu, ak nie tí, ktorým pomáhajú Boh, Ježiš a Duch Svätý? Mozog včely má 10 tisíc mozgových buniek a čo všetko dokáže tento malý tvor. Je to však len 0,000001% z počtu buniek v mozgu človeka, ktorý je stvorený na obraz Boha. Tak prečo lamentujeme a nemáme guráž na konkrétne činy? Trasieme sa pred krízou, ktorá vznikla práve preto, že sme vieru zatvorili do kostolov a našich domovov. Kto má vyriešiť obrovské problémy chudoby, nezamestnanosti a poškodenej prírody? Tí, ktorí si za Boha vybrali HDP a každý deň sa modlia k jeho rastu?
Poznám pani, ktorá je stále veselá a chce pomáhať druhým ľuďom. Deťom rozdáva cukríky a v snahe konať dobro rieši veci, ktoré by riešiť nemusela. Pokúšajú sa ju strčiť do blázinca a nasadiť na ňu psychofarmaká. Veď kto môže byť dnes veselý a šťastný a robiť len tak dobré skutky? Svätý František z Assisi, ktorý sa prihováral vtáčikom by sedel v blázinci na doživotie – na samotke alebo s Mirkom Sanigom.
Po seminári sa ma niekedy pošepky spýta účastník, či som veriaci. Ako keby sme boli disidenti alebo underground. Viera je veľký dar ale aj mandát, aby sme konali a nesedeli za pecou. Lamentovanie nad našim osudom, rozprávanie o svete, kde je všetko zlé a skazené je vyjadrením nedostatku viery. Svet, na ktorý nadávame sme my. Veci okolo nás sú súčasťou Božieho plánu. Je to výsledok toho, čo sme urobili, ale aj neurobili a urobiť mali.
Namiesto kameňa hoďme klbko priateľstva
Boli ste už niekedy na futbale, kde je plný štadión domácich fanúšikov a počujete kričať iba skupinku hostí? Prečo nepovzbudzujú? Neveria svojim? Nemajú odvahu, vieru vo víťazstvo, motiváciu alebo energiu? Veriaci mi niekedy pripadajú ako tichí fanúšikovia, ktorí si potom doma a pri pive rozprávajú svoje zážitky z futbalu. Ale tam, kde sa mali prejaviť boli ticho. Možno, že zachovávajú bobríka mlčania, podľa svojich pastierov, poviete si. Viera však nie je o kričaní, ani o múdrych rečiach. Je o činoch v našich životoch. Mnohí ľudia viac ľutujú, to čo mali urobiť a neurobili, ako to, čo urobili a nedopadlo dobre. Nadávame na školy, nemocnice, politikov a sudcov. A čo sme, okrem nadávania pri pive, urobili? Pre školu a deti v nej, pre to, aby boli politici lepší a zodpovednejší? Nedávno sme besedovali s Anselmom Grünom v Nemšovej. Dostal otázku, prečo sú v politike bezcharakterní a nemorálni ľudia. Jeho odpoveď bola jednoduchá – preto, lebo takto hovoríte. Ako tam môžu byť dobrí ľudia, keď všetkých hodnotíte ako zlých? Stretávam veľa bohatých ľudí. Nie všetci zbohatli poctivo, ale v každom by sme mali hľadať Zacheja. Nemyslím si, že úlohou veriacich je stanovovať morálne štandardy a kontrolovať ich, hrať sa na bezchybných farizejov a nastavovať druhým zrkadlo. Jasné, že máme nasýtiť hladných, prichýliť pocestných, zaodievať nahých alebo navštevovať chorých. Ale máme aj vzhliadnuť na zachejov medzi nami a zakričať na nich, nech zlezú zo stromov, objať a prijať ich. A možno by sme mohli vybehnúť aj na strom a hľadať v dave Krista, podobne ako Zachej v Jerichu. Kde je tá láska, ktorá nám tak chýba. Schovali sme si ju iba pre seba a svoje rodiny? Moja sestra je učiteľka a jej žiaci majú obľúbenú hru. Hodia spolužiakovi malé klbko priateľstva a povedia mu, čo pekné alebo dobré na ňom našli. Deti milujú túto hru. Ale bez klbka si väčšinou nevedia povedať nič pekné a láskavé. Zdá sa mi, že aj my veriaci sme kdesi stratili toto klbko, bez ktorého si nechávame lásku, ktorú nám Boh dáva v neobmedzenom množstve, iba pre seba.
---
Back to stories | Share on Facebook | Become a friend of mojpribeh.sk on FB and share the Gospel
Good news
---
Video
Zaujímavá a výpovedná skúsenosť západoeurópskeho muža s hinduizmom, budhizmom, jógou, ezoterikou a okultizmom.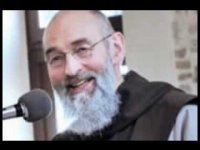 ---
Príbeh bývalého teroristu, ktorý dnes spája etniká a kmene.
Stephen Lungu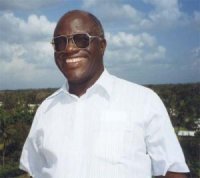 ---
Hudobníčka Lacey Sturm, bývalá speváčka kapely Flyleaf, bola presvedčenou ateistkou a mala v úmysle vziať si život... ale zrazu sa všetko zmenilo.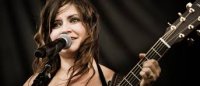 ---
"A rozhnevaný pán ho vydal mučiteľom, kým nesplatí celú dlžobu. Tak aj môj nebeský Otec urobí vám, ak neodpustíte zo srdca každý svojmu bratovi." (Mt 18, 34-35)
---
We all are part of a great story. The great story of the world is composed of past and present stories of lives of individual people. The portal mojpribeh.sk is focused on the most important moment of the story of the world and individual, the moment of personal experience of person with God.
Latest

Random
Total: 150 stories in this language.
There are 441 in all languages. To change the language please click on one of the flags.
Talks
Geoff a Gina Poulter
Geoff and Gina Poulter are active in healing ministry in Great Britain and in other European countries. They have zeal for building Lords kingdom. In Slovakia are already known mainly throwgh Jesus heals ministry where they were main speakers. They believe, that Lord comes with power, when we call him by His name and walk in faith. They are full of gentleness and kind behavior to people, which they serve with prayer for healing and prophetic giftings. Their ministry folows healings, sings and wonders.


2017-10-03

Ján Volko
I think Jesus plays a very important role. Faith in God helps me in difficult moments and also during competitions. I feel that God gives me His graces and blessing – and this is a huge support for me.


2017-03-27

Jerry Armelli
Former gay: It's a satisfying emotional and sexual relationship? Emotionally, sexually, absolutely; we both love sex. We're blessed. Sometimes we cry after we make love. It is very good.


2011-09-17
Facebook
Bulletin board
Books