Message - Branislav Škripek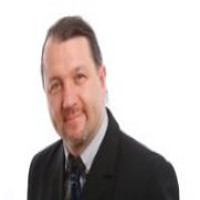 Evanjelizátor, prekladateľ, manžel a otec dvoch chlapcov. Viac o Braňovi na www.branislavskripek.sk
Myslíte si, že je možné niečo dosiahnuť tým, že budete nezištným človekom? Povedzte, má dáky zmysel byť čestným, poctivým a dobroprajným? Oplatí sa byť žičlivým a jednoducho druhým niečo dávať?
Ak sa vám v mysli začalo rojiť čosi ako - no iste, kto to kedy videl; veď sám nemám dosť; no určite, a mne kto čo dal?; a kam by sme takto došli?, a podobne, potom sa vám to zrejme nezdá ako dobrý nápad pre život. Nuž, súhlasím s tým, že sa to na tom našom Slovensku priveľmi "nenosí", ale počul som o tom, že kedysi tomu nebolo tak. Že ľudia vedeli byť aj veľkodušní a prajní, dokázali si v dobrom vychádzať v ústrety a nečakali za všetko odplatu. Lenže akosi sa to zmenilo. Vyrastal som za socializmu a musím povedať, že bolo priam normálnym úzusom, že je treba "brať, kde sa dá." Hovorievalo sa, že kto nekradne, okráda vlastnú rodinu. Koľkorát som dospelých začul srandovne vravieť "deti moje nekradnite, čo vidíte uchmatnite."
Prednedávnom som kdesi na čerpacej stanici nechal na stolíku celú peňaženku. Nebola v nej hotovosť, ale zasa všetky osobné doklady, karty od účtov do bankomatu, papiere od auta a rôzne iné dôležité drobnosti. Nádejal som sa, že mi ju niekto pošle, že sa nálezca čo len na chvíľočku vžije do mojej kože, sám precíti aké by to bolo pre neho strašné stratiť všetky doklady. Ale nestalo sa a musel som si všetko povybavovať. Škoda, vravím si, veď taký malý nezištný čin nálezcu mohol spôsobiť veľa pekného.
Na internete som sa v akejsi štúdii dočítal, že každý druhý slovák za svoj život zažil okradnutie. Príde mi to tragikomické. To, že sa v takejto malej krajine navzájom tak veľmi okrádame. A v Biblii som sa naproti tomu dočítal, že je blaženejšie dávať, ako len prijímať... potom blaženým národom podľa biblického chápania nie sme! (Asi aj preto je tu toľko frustrácie a zamračených tvárí...!)
Nasledujúci príbeh sa naozaj stal. Keď som ho počul, veľmi ma povzbudil a uvedomil som si, že skutočne v našej krajine ešte žijú ľudia, ktorí sú poctiví a spravodliví.
Jedna moja známa si vybrala z bankového účtu značnú finančnú čiastku. Jednalo sa o 3 300 € (cca 100 000 Sk). Plánovala väčší nákup a už sa tešila, že si splní jeden zo svojich snov.
Bolo príjemne teplo a blízky park ju zlákal na prechádzku. Neskôr si sadla na lavičku. Otvorila kabelku a začala si v nej triediť veci. Nemohla v nej niečo nájsť. Povykladala si všetko na lavičku. Kľúče, doklady, lieky, dáždnik, rúž na pery, vreckovky, mobil... Jednoducho všetky tie milé drobnosti, ktoré ženy rady pri sebe nosia a my chlapi s údivom pozeráme, ako sa to všetko zmestí do takých malých kabeliek.
Všetko si potriedila a povyhadzovala staré účty. Svoje veci z lavičky si opäť poukladala do svojho ženského kráľovstva a odišla. Na lavičke však po nej zostala ležať obálka. Jediná a osamotená. Moja známa pokojne prišla domov. Slnečné lúče rovnako hriali. V skvelej nálade si odložila doma plášť a zobrala do rúk kabelku. Vtedy ju zalial studený pot. A rozpamätala sa na obálku s peniazmi, ktorá zostala ležať v parku na lavičke. V panike sa rozbehla späť.
Zúfalo hľadala peniaze. Pozrela pod lavičku, do koša, kde ešte ležali jej odhodené účty, ale nič. Sadla si a rozplakala sa. Začala sa s pocitom zúfalstva modliť. Vtedy jej napadla jedna myšlienka. Kúsok od nej je novinový stánok. Možno tam budú niečo o jej obálke vedieť...
Utrela si slzy a rozmazaný mejkap. Pred stánkom stálo niekoľko ľudí, tak sa postavila na koniec rady. Keď prišla k okienku, nesmelo sa opýtala:
"Prosím Vás, nechala som tu pred chvíľou na lavičke obálku. Nenašiel ju náhodou niekto?"
Na jej prekvapenie pani predavačka zareagovala slovami: "Ale áno. Bol tu jeden pán a dal mi túto obálku, že ju našiel na lavičke, vraj ju možno bude niekto hľadať." Predavačka v ruke drží obálku s 3300 € a vracia ju späť majiteľke. Ona s údivom hovorí: "Veľmi pekne Vám ďakujem."
"Nie, nie. Neďakujte mi. Veď som vám povedala, že ju tu nechal jeden pán. Aha, pozrite. Akurát za vami stojí." Moja známa sa otočila a zostala stáť zoči-voči šľachetnému človeku, ktorý celú sumu vrátil. So slzami v očiach mu hovorí: "Ďakujem vám. Ako vám napadlo, dať tie peniaze do stánku?"
A neznámy začne hovoriť svoj príbeh.
"Viete asi pred tromi rokmi sa mi stalo niečo podobné. Tiež som si v tomto parku zabudol peniaze a nejaká pani ich dala do tohto stánku. Vtedy bolo v obálke, ešte na staré peniaze 60 000 Sk. A keď som našiel túto obálku s eurami, neváhal som. Zaniesol som ju do stánku, presne tak, ako to vtedy spravila tá pani."
Tu moja známa zo seba prekvapením vyhŕkla: "Viete, tou pani pred troma rokmi - som bola ja..."
Priatelia, jednoducho oplatí sa byť šľachetný. Lebo je to paradox dávania a veľkosti šľachetnej lásky, ktorá má schopnosť rozmnožovať dobro a to sa každému z nás do života vráti. V malom i veľkom. Máme len vtedy, keď dáme.
Dávať môžeme veľa malých vecí, ktoré nás nič nestoja. Úsmev, povzbudenie, ocenenie, pomoc, slušnosť a to aj vtedy, keď by si situácia skôr zaslúžila rozčúlenie alebo mrzutosť. Náš malý svet sa určite stane krajším, usmievavejším a svetlejším. A časom sa iste naučíme dávať aj väčšie a veľké veci.
Na záver opäť jedna biblická myšlienka: "Niekto rozdáva, a stále mu pribúda, kým ten, kto je skúpy máva nedostatok. Štedrá duša bude nasýtená dobrom, a kto občerstvuje, sám bude občerstvený. ... kto dúfa vo svoje bohatstvo padne, kým spravodliví budú rašiť ako lístie." (Kniha prísloví 11 kap, verše 24-25.28).
Čo vy na to, skúsime to na Slovensku priviesť do reality? Ja som presvedčený, že to má význam a reálnymi činmi túto krajinu urobíme krajšou. Nadávaním, mrzutosťou, skupánstvom a zištnosťou to tu však krajšie nikdy nebude.
---
Back to stories | Share on Facebook | Become a friend of mojpribeh.sk on FB and share the Gospel
Good news
---
Video
Zaujímavá a výpovedná skúsenosť západoeurópskeho muža s hinduizmom, budhizmom, jógou, ezoterikou a okultizmom.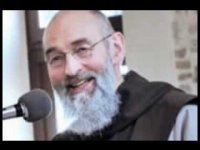 ---
Príbeh bývalého teroristu, ktorý dnes spája etniká a kmene.
Stephen Lungu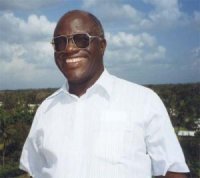 ---
Hudobníčka Lacey Sturm, bývalá speváčka kapely Flyleaf, bola presvedčenou ateistkou a mala v úmysle vziať si život... ale zrazu sa všetko zmenilo.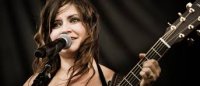 ---
"A rozhnevaný pán ho vydal mučiteľom, kým nesplatí celú dlžobu. Tak aj môj nebeský Otec urobí vám, ak neodpustíte zo srdca každý svojmu bratovi." (Mt 18, 34-35)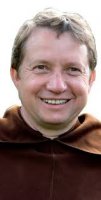 ---
We all are part of a great story. The great story of the world is composed of past and present stories of lives of individual people. The portal mojpribeh.sk is focused on the most important moment of the story of the world and individual, the moment of personal experience of person with God.
Latest

Random
Total: 149 stories in this language.
There are 437 in all languages. To change the language please click on one of the flags.
Talks
Geoff a Gina Poulter
Geoff and Gina Poulter are active in healing ministry in Great Britain and in other European countries. They have zeal for building Lords kingdom. In Slovakia are already known mainly throwgh Jesus heals ministry where they were main speakers. They believe, that Lord comes with power, when we call him by His name and walk in faith. They are full of gentleness and kind behavior to people, which they serve with prayer for healing and prophetic giftings. Their ministry folows healings, sings and wonders.


2017-10-03

Ján Volko
I think Jesus plays a very important role. Faith in God helps me in difficult moments and also during competitions. I feel that God gives me His graces and blessing – and this is a huge support for me.


2017-03-27

Jerry Armelli
Former gay: It's a satisfying emotional and sexual relationship? Emotionally, sexually, absolutely; we both love sex. We're blessed. Sometimes we cry after we make love. It is very good.


2011-09-17
Facebook
Bulletin board
Books