Message - Andrew V. Abela, Ph.D.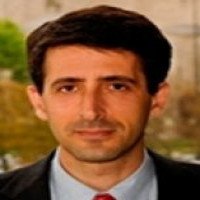 Andrew V. Abela, Ph.D., je zakladajúcim členom Kapituly severnej Virginie a predsedom Katedry obchodu a ekonómie na Catholic University of America.
Pri úvahách o ekonomike, finančnej kríze a Gorile málo berieme do úvahy múdrosť siciálneho učenia Cirkvi. Svetlo, ktorým Kristus žiarii skrze Cirkev na tento svet sa týka všetkých oblastí života, aj ekonomiky. Ponúkam Vám preklad rozhovoru s Dr. Andrewom Anelom, odborníkom na finančné otázky.
Dr. Andrew Abela tvrdí, že učenie Katolíckej cirkvi týkajúce sa oblasti trhovej ekonomiky je jednoznačné. Čo si Cirkev myslí o kapitalizme, socializme a iných ekonomických systémoch? Abela čerpá z diela Catechism for Business (Katechizmus pre obchod) a cituje vyjadrenia svätých otcov na tému socializmu a kapitalizmu z posledných desaťročí.
Kvôli súčasným ekonomickým problémom niektorí odborníci spochybňujú výhody trhovej ekonomiky. Pre vysvetlenie postoja Cirkvi ku kapitalizmu a socializmu budem čerpať z diela Catechism for Business.
Začnime hneď v strede: predstavuje katolícke učenie o ekonómii určitú strednú alebo tretiu cestu medzi kapitalizmom a socializmom? Odpoveď znie: nie. "Cirkevná sociálna doktrína nie je 'treťou cestou' medzi liberálnym kapitalizmom a marxistickým kolektivizmom ... tvorí samostatnú kategóriu … je presnou formuláciou výsledkov starostlivého uvažovania o komplexných skutočnostiach ľudského bytia … vo svetle viery a cirkevnej tradície" (blahoslavený Ján Pavol II., Sollicitudo rei socialis, č. 41).
Cirkev nevyberá nejaký konkrétny ekonomický model ako katolícku cestu ekonomického života. "Cirkev neponúka žiadne modely; reálne a efektívne modely môžu vyvstať len v rámci rôznych dejinných okolností prostredníctvom úsilia všetkých tých, ktorí zodpovedne čelia konkrétnym problémom v spoločenských, ekonomických, politických a kultúrnych aspektoch, pretože sa navzájom ovplyvňujú" (Ján Pavol II., Centesimus annus, č. 43).
Zodpovedá socializmus evanjeliovému učeniu? Odpoveď je znova "nie". "Musíme zavrhnúť ilúziu, že politika prerozdelenia existujúceho majetku by mohla problémy definitívne vyriešiť. V modernej ekonomike je hodnota majetku plne závislá od schopnosti generovať výnosy v prítomnosti a budúcnosti. Preto sa nevyhnutne musí vytvárať bohatstvo, a musíme na to pamätať, ak chceme, aby bol boj proti hmotnej chudobe účinný z dlhodobého hľadiska," povedal pápež Benedikt XVI. vo vyhlásení ku Svetovému dňu mieru 1. 1. 2009.
Ide najmä o to, že "solidarita je v prvom rade zmysel pre zodpovednosť každého človeka voči každému človeku, a preto nemôže byť zverená výlučne štátu" (Benedikt XVI., Caritas in veritate, č. 38). "Keď sociálny štát zasahuje priamo a odníma spoločnosti zodpovednosť, jednotlivci sa už toľko nezapájajú do pomoci druhým, nadmerne stúpa množstvo verejných orgánov, ktorých zmýšľanie je skôr byrokratické než orientované na starostlivosť o ľudí, a ktoré sú charakteristické obrovským navýšením nákladov" (Centesimus annus, č. 48).
A preto "náboženský socializmus [a] kresťanský socializmus stoja v protiklade. Nikto nemôže byť zároveň dobrým katolíkom a ozajstným socialistom" (pápež Pius XI., Quadragesimo anno, č. 120).
A čo kapitalizmus? Je v súlade s evanjeliovým učením? Na túto otázku v roku 1991, tesne po páde Sovietskeho zväzu, opatrne odpovedal Ján Pavol II.:
"Ak pod pojmom 'kapitalizmus' myslíme ekonomický systém, ktorý uznáva fundamentálnu a pozitívnu rolu obchodu, trhu, súkromného vlastníctva a následnej zodpovednosti za prostriedky výroby a slobodné ľudské konanie v ekonomickom sektore, potom je odpoveď kladná, aj keď by bolo možno vhodnejšie hovoriť o 'obchodnej ekonomike', 'trhovej ekonomike' alebo 'slobodnej ekonomike'.
No ak 'kapitalizmus' definujeme ako systém, v ktorom sloboda ekonomického sektora nie je súčasťou solidného právneho systému, a ktorý nechápe túto slobodu ako súčasť širšie chápanej ľudskej slobody, ktorej jadro je etické a náboženské, potom je odpoveď jednoznačne záporná" (Centesimus annus, 42).
Trhová ekonomika teda je v súlade s evanjeliovými hodnotami, ak je zasadená do systému zákonov, ktoré zaručujú, že slúži všetkým aspektom ľudskej slobody, nie len ekonomickej slobode. Pretože "ekonomická sloboda je len jedným z prvkov ľudskej slobody. Ak sa pozeráme na ekonomickú slobodu oddelene, vnímajúc človeka čisto ako výrobcu alebo spotrebiteľa tovarov, a nie ako osobu, ktorá vyrába a konzumuje, aby prežila, potom ekonomická sloboda stráca nevyhnutnú spojitosť s človekom a nakoniec sa mu odcudzí a utláča ho" (Centesimus annus, č. 39).
V predchádzajúcom článku som spomenul nový študijný odbor na Catholic University of America - Obchodná analýza, jednoročný diplomový odbor oboznamujúci študentov humanitného zamerania s jazykom a nástrojmi obchodu (msba.cua.edu). V rámci tohto odboru vyučujem predmet s názvom Duch podnikania, na ktorom čítame plné texty vyššie spomenutých hlavných pápežských spisov, aby študenti získali náležitý morálny pohľad na ekonomiku. A zamestnávatelia to oceňujú. S hrdosťou môžem povedať, že všetci absolventi z prvého roku sa úspešne zamestnali a ich plat je viac než o 50 % vyšší v porovnaní so sumou, ktorú by zarábali pred absolvovaním tohto študijného odboru.
Preklad Mária Fileková a Rastislav Dluhý
Prezaté so súhlasom Rastislava Dluhého
---
Back to stories | Share on Facebook | Become a friend of mojpribeh.sk on FB and share the Gospel
Good news
---
Video
Zaujímavá a výpovedná skúsenosť západoeurópskeho muža s hinduizmom, budhizmom, jógou, ezoterikou a okultizmom.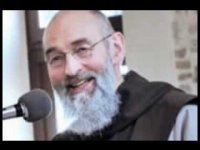 ---
Príbeh bývalého teroristu, ktorý dnes spája etniká a kmene.
Stephen Lungu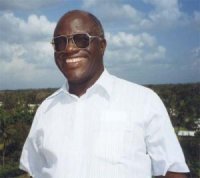 ---
Hudobníčka Lacey Sturm, bývalá speváčka kapely Flyleaf, bola presvedčenou ateistkou a mala v úmysle vziať si život... ale zrazu sa všetko zmenilo.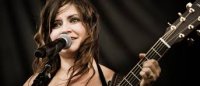 ---
"A rozhnevaný pán ho vydal mučiteľom, kým nesplatí celú dlžobu. Tak aj môj nebeský Otec urobí vám, ak neodpustíte zo srdca každý svojmu bratovi." (Mt 18, 34-35)
---
We all are part of a great story. The great story of the world is composed of past and present stories of lives of individual people. The portal mojpribeh.sk is focused on the most important moment of the story of the world and individual, the moment of personal experience of person with God.
Latest

Random
Total: 150 stories in this language.
There are 441 in all languages. To change the language please click on one of the flags.
Talks
Geoff a Gina Poulter
Geoff and Gina Poulter are active in healing ministry in Great Britain and in other European countries. They have zeal for building Lords kingdom. In Slovakia are already known mainly throwgh Jesus heals ministry where they were main speakers. They believe, that Lord comes with power, when we call him by His name and walk in faith. They are full of gentleness and kind behavior to people, which they serve with prayer for healing and prophetic giftings. Their ministry folows healings, sings and wonders.


2017-10-03

Ján Volko
I think Jesus plays a very important role. Faith in God helps me in difficult moments and also during competitions. I feel that God gives me His graces and blessing – and this is a huge support for me.


2017-03-27

Jerry Armelli
Former gay: It's a satisfying emotional and sexual relationship? Emotionally, sexually, absolutely; we both love sex. We're blessed. Sometimes we cry after we make love. It is very good.


2011-09-17
Facebook
Bulletin board
Books