Message - Pavol Hucík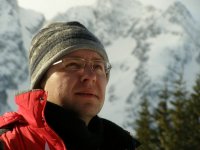 Katolícky kňaz, správca farnosti Bystrany. Stojí v službe oslobodzovania.
VAŠE OTÁZNIKY
Príbuzní ma nútia robiť "opatrenia" proti urieknutiu
Vážená redakcia,
som mamičkou malej dcérky. Keď k nám príde babka alebo prababka (z manželovej strany), nepretržite nás varujú pred urieknutím dieťaťa. Pripomínajú mi, aby som tváričku našej dcéry pretierala pomočenou plienkou a tak predišla následkom z urieknutia. Hoci ide o veriace ženy, odvolávajú sa na "osvedčené" skúsenosti s touto praktikou. Mohli by ste z kresťanského pohľadu vysvetliť, čo to je urieknutie, aké má následky a ako mu predchádzať? Ako máme svoj odmietavý postoj vysvetliť rodičom? (keď to nechcú pochopiť, vraj babka číta snár..) Ďakujem.
IVICA, Banskobystrická diecéza
Milá čitateľka, úprimne Vám ďakujem za otázku a za odmietavý postoj k poverám. Urieknutie možno nazvať aj prekliatie pohľadom. Je to viera, že uprený a negatívny pohľad môže spôsobiť druhému človekovi zdravotné ťažkosti – slabosť, malátnosť, nevoľnosť, zvracanie a pod.
S urieknutím sa neraz spája zlorečenie a zarieknutie. Zlorečenie ako vyslovené prianie zla a zarieknutie ako prehnané vyslovenie obdivu, v dôsledku ktorého sa vraj stal presný opak. Napríklad niekto povedal: "Jóóój, aké krásne dieťa!" a ono dostalo náhle zdravotné problémy.
Na odstránenie urieknutia sa najčastejšie používa "uhlíková voda", nosenie červenej šnúrky na ruke,okiadzanie bylinami alebo to, čo ste popísala v tázke. Aký postoj máme k týmto veciam zaujať ako kresťania?
Prianie zla alebo preklínanie je opakom požehnávania. Preklínanie je túžba, aby sa druhému človekovi stalo niečo zlé. To môže byť vyjadrené slovami, gestami alebo zlým pohľadom. Osobitnou formou je sebapreklínanie, čiže zvolávanie zla na vlastnú osobu. Napríklad: "Ja to nikdy nedokážem! Ja som debil! Mňa z toho porazí!"
Preklínanie pôsobí prirodzene a duchovne. Ak je vyjadrené v prítomnosti toho, komu je určené, môže pôsobiť negatívne na jeho myseľ a emócie. Závisí to od toho či je prijaté alebo či má z neho strach. Duchovne pôsobí najmä keď pochádza od toho, kto má nad daným človekom väčšiu autoritu – napr. rodič nad dieťaťom, starý rodič nad vnúčaťom alebo nadriadený nad podriadeným.
Čo otvára človeka pre účinky preklínania? Hriech, nedôvera Bohu a viera, že sa mi stane niečo zlé. Tá vedie k strachu a úzkosti. Lenže čo nám hovorí Božie slovo?
"Nebojte sa!" (Mt 28, 10). Alebo: "Nestihne ťa nijaké nešťastie a k tvojmu stanu sa nepriblíži pohroma, lebo svojim anjelom dá príkaz o tebe, aby ťa strážili na všetkých tvojich cestách" (Ž 91, 10-11).
Ak veríš, že Ťa Boh ochráni, On Ťa nesklame! Ak veríš, že Ťa niekto uriekne, pochybuješ o Božej ochrane a otváraš sa pre pôsobenie zlého ducha, ktorý Ti chce škodiť.
Ako sa brániť pred urieknutím? Nebáť sa a dôverovať Bohu. Žiť v čistote srdca - v milosti posväcujúcej. Priať všetkým dobro, ako povedal Ježiš: "Milujte svojich nepriateľov, robte dobre tým, čo vás nenávidia, žehnajte tým, čo vás preklínajú, a modlite sa za tých, čo vás potupujú!" (Lk 6, 27-28).
Rodičia by mali denne požehnávať deti a zverovať ich pod Božiu ochranu a tiež aj Panny Márie. Ich modlitba je na základe autority, zverenej Bohom, silnejšia ako všetky urieknutia. Napokon my kresťania sme ako Ježišovi učeníci dostali moc nad úkladmi diabla: "Hľa, dal som vám moc šliapať po hadoch a škorpiónoch i po všetkej sile nepriateľa a nič vám neuškodí" (Lk 10, 19).
Jestvuje však aj "pseudourieknutie", keď má človek príznaky urieknutia, bez akéhokoľvek podnetu zvonku. Privolal si ho svojím strachom, upodozrievaním druhých a vierou v negatívne veci. V praxi sa málokedy dokáže, že dotyčný bol skutočne urieknutý. Väčšinou ide o prirodzené zdravotné komplikácie alebo o autosugesciu.
Vzhľadom na to, že sa príznaky urieknutia prejavujú telesne, potrebujeme na ich odstránenie použiť v prvom rade prirodzené prostriedky: ísť za lekárom, rešpektovať jeho pokyny a užívať predpísané lieky. Ak nemáme výslovné dôkazy, je nutné prestať upodozrievať druhých, pretože by sme sa dopúšťali krivého obviňovania.
Ak by naozaj išlo o pôsobenie negatívnych duchovných síl, použitie materiálnych prostriedkov na ich odstránenie by bolo neúčinné. Takže ak by sme prirodzeným veciam pripisovali nadprirodzenú moc, ako je to pri uhlíkovej vode alebo pomočenej plienke, bola by to povera. Morálny teológ A. Beneš píše: "Pretože tieto praktiky nemôžu dosiahnuť cieľ samy osebe, dáva sa tu Satanovi možnosť zasiahnuť; pomoc sa očakáva nie od prirodzených prostriedkov, ani od Boha a jeho anjelov..." (Morální teologie, Krystal OP, 1994, s. 157).
Milá čitateľka, uvedené skutočnosti vo Vašej rodine môžu byť vhodnou príležitosťou na hlbší rozhovor s Vašimi rodičmi o podstate katolíckej viery. Verím, že aj tieto riadky Vám pomôžu zdôvodniť im Váš odmietavý postoj. Na záver ešte jedna rada: "Podriaďte sa teda Bohu; diablovi sa vzoprite a ujde od vás. Priblížte sa k Bohu a on sa priblíži k vám..." (Jak 4, 7-8)
Pavol Hucík, kňaz
---
Back to stories | Share on Facebook | Become a friend of mojpribeh.sk on FB and share the Gospel
Good news
---
Video
Zaujímavá a výpovedná skúsenosť západoeurópskeho muža s hinduizmom, budhizmom, jógou, ezoterikou a okultizmom.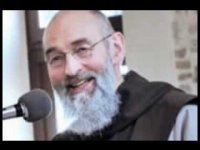 ---
Príbeh bývalého teroristu, ktorý dnes spája etniká a kmene.
Stephen Lungu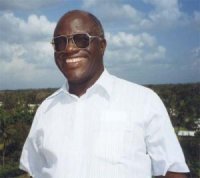 ---
Hudobníčka Lacey Sturm, bývalá speváčka kapely Flyleaf, bola presvedčenou ateistkou a mala v úmysle vziať si život... ale zrazu sa všetko zmenilo.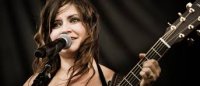 ---
"A rozhnevaný pán ho vydal mučiteľom, kým nesplatí celú dlžobu. Tak aj môj nebeský Otec urobí vám, ak neodpustíte zo srdca každý svojmu bratovi." (Mt 18, 34-35)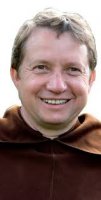 ---
We all are part of a great story. The great story of the world is composed of past and present stories of lives of individual people. The portal mojpribeh.sk is focused on the most important moment of the story of the world and individual, the moment of personal experience of person with God.
Latest

Random
Total: 149 stories in this language.
There are 437 in all languages. To change the language please click on one of the flags.
Talks
Geoff a Gina Poulter
Geoff and Gina Poulter are active in healing ministry in Great Britain and in other European countries. They have zeal for building Lords kingdom. In Slovakia are already known mainly throwgh Jesus heals ministry where they were main speakers. They believe, that Lord comes with power, when we call him by His name and walk in faith. They are full of gentleness and kind behavior to people, which they serve with prayer for healing and prophetic giftings. Their ministry folows healings, sings and wonders.


2017-10-03

Ján Volko
I think Jesus plays a very important role. Faith in God helps me in difficult moments and also during competitions. I feel that God gives me His graces and blessing – and this is a huge support for me.


2017-03-27

Jerry Armelli
Former gay: It's a satisfying emotional and sexual relationship? Emotionally, sexually, absolutely; we both love sex. We're blessed. Sometimes we cry after we make love. It is very good.


2011-09-17
Facebook
Bulletin board
Books