Good news
Video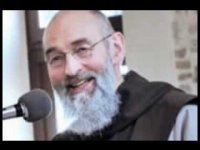 Zaujímavá a výpovedná skúsenosť západoeurópskeho muža s hinduizmom, budhizmom, jógou, ezoterikou a okultizmom.
---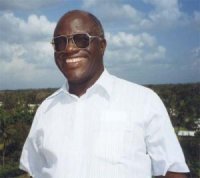 Príbeh bývalého teroristu, ktorý dnes spája etniká a kmene.
Stephen Lungu
---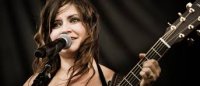 Hudobníčka Lacey Sturm, bývalá speváčka kapely Flyleaf, bola presvedčenou ateistkou a mala v úmysle vziať si život... ale zrazu sa všetko zmenilo.
---
"A rozhnevaný pán ho vydal mučiteľom, kým nesplatí celú dlžobu. Tak aj môj nebeský Otec urobí vám, ak neodpustíte zo srdca každý svojmu bratovi." (Mt 18, 34-35)
---
We all are part of a great story. The great story of the world is composed of past and present stories of lives of individual people. The portal mojpribeh.sk is focused on the most important moment of the story of the world and individual, the moment of personal experience of person with God.
Message - Ľubica Vopičková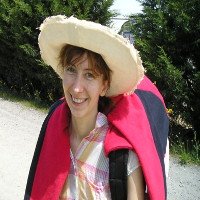 To mi kedysi povedala známa, ináč dvojnásobná mamička. Dnes, po roku mojej vlastnej materskej, jej dávam za pravdu. Viem aj, o čom hovorila ďalšia kámoška, ktorej z materskej hrabalo a aj tá, ktorá si čas pri všetkých štyroch (!) deťoch vychutnávala. Sú mi dobre známe všetky tieto stavy…
Pred odchodom na materskú som bola zvedavá, ako budem znášať dva roky viac-menej mimo práce, s minimom sociálnych kontaktov a s neustálymi nárokmi bábatka.
Teraz som v polčase a musím povedať, že materská "dovolenka" je pre mňa pestrá zmeska: obrovského naplnenia z materstva, radosti z mojej malej potvorky, občasnej nudy, stresu, nevyspatosti, nervozity, a naopak - vnútorného pokoja, času na modlitbu, strelných modlitieb pri varení, úžasu na prechádzkach prírodou, vďačnosti za každý kontakt "zvonka", vzácnych chvíľ ukradnutých pre seba… Jedna vec, ktorú vôbec nepociťujem, je – že by sa v mojom živote nič nedialo. Lebo aj keď je môj deň predvídateľný a navonok mierne nudný, predsa sa pod jeho povrchom často udejú dôležité veci. Napríklad že som k malej láskavá, aj keď sa cítim pod psa. Alebo v potrebe vymaniť sa z rutiny napíšem dobrú poviedku. Alebo sa výborne porozprávam s manželom. Alebo sa zapriem a vyžehlím kopu prádla…
Navonok je materská naozaj púšť. Myslím si však, že sa v nej dajú naučiť vzácne veci, a to nielen teoreticky, ale tvrdo - s každodenným praktickým opakovaním. Pokora, láskavosť, obetavosť, trpezlivosť… ale aj akýsi jasný pohľad na veci "tam vonku", rozlíšenie toho podstatného od nepodstatného.
Človek sa učí byť menej sebecký (na svoje aktivity a záľuby beztak nemá čas); chýbajúce osobné voľno zato vyvažujú momenty intenzívnejšieho vychutnávania si "tu a teraz", zostrené vnímanie krásy, dobra a toho zaujímavého okolo.
Na materskej sa to ale môže občas aj tak trochu "zamotať" v hlave. Bez ohlušujúceho vplyvu zvonka a bez neustáleho premýšľania sa niekedy začnú zvnútra vyplavovať divné veci. To je asi to, o čom hovoria žienky, keď im na materskej "hrabe".
Kamoška – psychologička mi to vysvetlila tak, že na materskej žena zažíva určitý druh deprivácie, dostane sa viac do kontaktu so sebou samou a ak má nejaké vnútoré konflikty alebo nevyriešené veci, možu sa jej práve počas tohto obdobia dostať do vedomia a pliesť ju. Aj ja som mala takúto skúsenosť, ale vymotala som sa a posunulo ma to ďalej.
Čo chcem tým všetkým vlastne povedať? Len to, že mamičkovanie je vzácny čas. Samozrejme, najmä kvôli tomu malému človeku, ktorého máme tú česť formovať. Ale zároveň formujeme aj seba. Ak chceme.
Ešte chcem na záver (budúcim) mamičkám zdôrazniť, že popri každodennej rutinke na materskej je treba nájsť si čas na seba. To je nesmierne dôležité! Toto sa neudeje samo – musí si to zorgaizovať a ustrážiť mamička. Ja si napríklad dávam ciele, čo chcem napísať, prečítať si, s kým sa chcem stretnúť. Aj tento článok je môj malý relax po desiatej večer… Ale už budem končiť – malá ma budí o šiestej.
Ľubica Vopičková
---
Latest

Random
Total: 156 stories in this language.
There are 469 in all languages. To change the language please click on one of the flags.
Talks
Geoff a Gina Poulter
Geoff and Gina Poulter are active in healing ministry in Great Britain and in other European countries. They have zeal for building Lords kingdom. In Slovakia are already known mainly throwgh Jesus heals ministry where they were main speakers. They believe, that Lord comes with power, when we call him by His name and walk in faith. They are full of gentleness and kind behavior to people, which they serve with prayer for healing and prophetic giftings. Their ministry folows healings, sings and wonders.


2017-10-03

Petr Jašek
As we know, faith is not a question of heritage. People must get their personal relation with the Lord Jesus Christ. This cannot be inherited. You have to be reborn in Jesus. In my life something similar happened.


2017-04-10

Ján Volko
I think Jesus plays a very important role. Faith in God helps me in difficult moments and also during competitions. I feel that God gives me His graces and blessing – and this is a huge support for me.


2017-03-27