Story - Miro Paško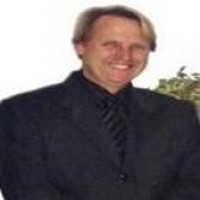 Manžel a otec dvoch detí. Podniká v záhradníckych službách.
trava.sk
Bol som obyčajným chalanom, ktorý vyrastal v nie obyčajnej dobe. Fungoval som ako zväzácky funkcionár. Robil som to z presvedčenia, pretože som nemohol pochopiť, ako v tej dobe, v dobe technickej revolúcie, môže byť niekto, kto verí v Boha.
Chodil som po uliciach a krútil hlavou a pýtal sa, prečo chodia ľudia do kostolov a zhromaždení, keď Boha nikdy nevideli. Dnes viem, že už vtedy bol Boh pri mne a ja som si kládol tieto otázky, aby som v pravý čas na ne dostal odpoveď. Bola jedna dôležitá vec a to, že moji starí rodičia sa za svoje vnúčatá horlivo modlili. Boh mi neskôr ukázal obraz ako moje staré mamy plačú za mňa a za moje sestry, aby sme Ho ako živého Boha spoznali.
Na ich živote som videl, čo znamená uctievanie a chválenie Pána. Môj život bol pestrý, popretkávaný rôznymi skúsenosťami so svetom, dievčatami, s drobnými krádežami. Stretol som jedno dievča z inej školskej triedy, ktoré bolo veľmi, veľmi zvláštne. Vedel som o nej (a všetci to vedeli), že je kresťanka. To mi stačilo na záplavu otázok a množstvo vo mne vtedy nepochopiteľných odpovedí. Začali sme spolu chodiť. Boh zrejme zavrel oči všetkým ľuďom v jej spoločenstve, lebo vtedy boli prísne pravidlá s kým môže veriace dievča chodiť a s kým nesmie chodiť. Chodil som s ňou do kostola, ale iba kvôli nej.
Teraz si pamätám, ako mal jeden Boží muž kázeň a ja som stále čakal, že bude hovoriť niečo o zlých komunistoch. Ale on tuším stále pozeral len na mňa a hovoril: Boh ťa miluje. A ja hovorím, no dobre, to som už počul, ale teraz niečo o tých komunistoch. Veď vám predsa ubližujú a prenasledujú Vás. A on stále nič. Tú lásku, ktorá žiarila z jeho očí vidím dodnes.
Dnes viem, že rozsieval, čo malo svojim časom vzklíčiť. Veľa sa ale v tom čase v mojom živote nedialo a tak som išiel na základnú vojenskú službu. Od svojho dievčaťa som dostal ako darček Bibliu, a v ťažkých nováčikovských chvíľach som tam objavoval poklady. Niekto ma prezradil, že ju mám a čakal ma ťažký výsluch od politického predstaviteľa armády, ktorý nevedel pochopiť, ako ja s mojim kádrovým profilom popredného zväzáka som bol schopný takého prečinu proti socialistickej morálke. Mal som pocit, že každú chvíľu skolabuje s infarktom. Zobrali mi Bibliu s poznámkou, že už ju viac nechcú u mňa vidieť. No nepomohlo to – vďaka Bohu.
Ešte jedna udalosť na vojenčine mala zásadný význam pre zásadnú zmenu môjho života. Bolo to druhým rokom, keď som mal nočnú službu dozorného na rote. Okolo jednej, druhej po polnoci som si povedal dosť a išiel som si ľahnúť spať. Tak ako som bol oblečený v uniforme som sa zvalil na voľnú posteľ, zaspal som, ale iba na chvíľu.
Odrazu som sa prebudil a nemohol som sa pohnúť. Bol som akoby paralizovaný, ale úplne pri vedomí. Vo svetle slabej žiarovky som okolo seba vnímal spiacich chalanov, videl som ako sa jeden prevracia na jednu stranu, iný zase chrápal. V tom som za sebou počul mužský hlas. Nepamätám si doslovne, čo mi hovoril, ale ostalo mi v pamäti význam tých slov. Hovoril do môjho života a spôsob, akým žijem, fungujem, niečo o hriechu a tým to skončilo. Mohol som sa posadiť a postaviť. Prešla mnou veľká bázeň, triaška a strach.
Po príchode z vojenčiny som bol na jednej evanjelizácii a kazateľ veľmi dlho rozprával a ja som zaspal. Odrazu som mal sen, akoby mi niekto v ňom hovoril: "Poď a nasleduj ma". Vtedy som sa zobudil a počul záverečnú otázku kazateľa: Ak chceš nasledovať pána Ježiša Krista, urob to teraz. Nebolo čo rozmýšľať, bežal som dole a tam som prijal Krista.
Odvtedy je nielen pri mne, ale prebýva aj vo mne svojim Svätým Duchom. Ukázal mi následne obraz, ako vysím na kríži – ale nie na tom strednom, lebo tam bol môj Spasiteľ, ale na tom vedľa. Bol to môj presný obraz – obraz omilosteného lotra, ktorý ešte dnes bude s Ním v raji. Neskôr som Ho mal ešte možnosť spoznať aj ako chápajúceho Otca.
Sedel som tak raz doma v miestnosti, ktorá mala takú presklenú strechu. Bolo mi tak veľmi, veľmi biedne na duši, plakal som, zavrel som oči a vzlykal. Počul som hlas, ktorý hovoril: "plač, kludne plač, Ja ti rozumiem, Ja poznám tvoje problémy". Zavrel som oči a prežíval kľud, aký nevie dať žiaden človek, žiadna filozofia, žiadne náboženstvo. Iba On, On sám, živý a mocný Boh, Pán neba i zeme, láskavý a trpezlivý, nebeský Ocko.
---
Back to stories | Share on Facebook | Become a friend of mojpribeh.sk on FB and share the Gospel
Good news
---
Video
Zaujímavá a výpovedná skúsenosť západoeurópskeho muža s hinduizmom, budhizmom, jógou, ezoterikou a okultizmom.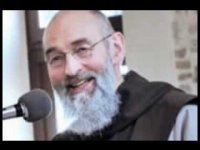 ---
Príbeh bývalého teroristu, ktorý dnes spája etniká a kmene.
Stephen Lungu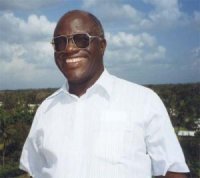 ---
Hudobníčka Lacey Sturm, bývalá speváčka kapely Flyleaf, bola presvedčenou ateistkou a mala v úmysle vziať si život... ale zrazu sa všetko zmenilo.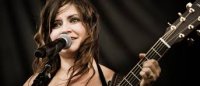 ---
"A rozhnevaný pán ho vydal mučiteľom, kým nesplatí celú dlžobu. Tak aj môj nebeský Otec urobí vám, ak neodpustíte zo srdca každý svojmu bratovi." (Mt 18, 34-35)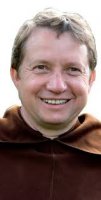 ---
We all are part of a great story. The great story of the world is composed of past and present stories of lives of individual people. The portal mojpribeh.sk is focused on the most important moment of the story of the world and individual, the moment of personal experience of person with God.
Latest

Random
Total: 149 stories in this language.
There are 437 in all languages. To change the language please click on one of the flags.
Talks
Geoff a Gina Poulter
Geoff and Gina Poulter are active in healing ministry in Great Britain and in other European countries. They have zeal for building Lords kingdom. In Slovakia are already known mainly throwgh Jesus heals ministry where they were main speakers. They believe, that Lord comes with power, when we call him by His name and walk in faith. They are full of gentleness and kind behavior to people, which they serve with prayer for healing and prophetic giftings. Their ministry folows healings, sings and wonders.


2017-10-03

Ján Volko
I think Jesus plays a very important role. Faith in God helps me in difficult moments and also during competitions. I feel that God gives me His graces and blessing – and this is a huge support for me.


2017-03-27

Jerry Armelli
Former gay: It's a satisfying emotional and sexual relationship? Emotionally, sexually, absolutely; we both love sex. We're blessed. Sometimes we cry after we make love. It is very good.


2011-09-17
Facebook
Cesta+
Books