Story - Gabriela Mikulčíková

Milujúca mama 2 dcér.
Keď mi bola zo súdu doručená Žiadosť o rozvod, bola som už – ako sa v kresťanskej hantýrke hovorí – zrelá kresťanka. Aj keď – ťažko viem definovať, čo vlastne znamená "byť zrelý kresťan"... že poznám dobre Písmo? Pána Ježiša? Je vôbec tu na zemi možné dobre Ho poznať? Alebo že som členkou cirkvi? A moja viera je tak pevná, že ma už nič nezlomí?
Aj keď som po rokoch manželovej nevery (a jeho odmietaní riešiť situáciu v prospech rodiny) Žiadosť o rozvod viacmenej očakávala, zlomilo ma to. Vždy som niekde v skrytosti držala v srdci nádej, že Boh niečo urobí. Veď je predsa Boh! On stvoril rodinu, On nenávidí rozvod, On je Pán celého vesmíru a On má moc všetko meniť.
Ale ako vieme – na slobodnú vôľu človeka – nikdy nesiahne. Veď čo by to bola za láska, keby bola vynútená? Bola by to ešte láska?
Až teraz, držiac zo súdu manželov Návrh na rozvod som pochopila, ako sa asi môže cítiť Boh, keď nás na jednej strane miluje (Milujem ťa večnou láskou a preto ti ustavične činím milosť) a na druhej strane nechá odísť nevďačného márnotratného syna... Nezastaví ho, nepokarhá ho za pochabé správanie, nenazve ho nevďačníkom, ale dá mu, čo si žiada a prepustí ho z domu.
Aj mne srdce kričalo Nie, nechcem rozvod, ale napriek tomu som do stanoviska na súd (ako odpoveď na jeho Návrh) napísala: Keďže vôľa k obnove manželstva a nášho vzťahu z manželovej strany chýba, a pretože láska je o slobodnom rozhodnutí, nechcem naliehať a nútiť manžela do niečoho, o čo on sám nemá záujem, čo by v ňom následne vyvolalo len odpor voči mne a väčšiu túžbu odpútať sa. Preto s veľkou ľútosťou, ale zároveň s vyjadrením odpustenia voči nemu – súhlasím s návrhom manžela na rozvod manželstva.
Súhlasila som...
Hoci rozvod ako taký je veľmi nepríjemná skúsenosť, pre mňa a naše dve dcéry, ostal tento čas v mysli aj inak – ako spomienka na Božiu lásku, dobrotu a vernosť.
Boh mi znova dokázal, že On je so mnou v každom súžení, (Volaj na mňa v deň súženia, vytrhnem ťa a budeš ma oslavovať), že bude bojovať za mňa (Ja budem bojovať za vás a vy sa budete len diviť), že sa nemusím báť, lebo On ma nikdy neopustí a nikdy sa ma nezriekne (Netras sa, ani sa nestrachuj, lebo s tebou je Hospodin tvoj Boh, vo všetkom a všade, kamkoľvek pôjdeš.) A On bol so mnou. Bol so mnou, keď som sa modlila a potom zavolala deti ku stolu, (manžel doma nebol) aby som im oznámila, že sa manžel chystá so mnou rozviesť. Povedala som im, že musím na súd napísať svoje stanovisko a že chcem, aby vedeli, že nerada, ale budem s návrhom súhlasiť. Staršia dcéra (vtedy mala 23) so mnou súhlasila, mladšia (18) – bojovníčka, povedala, že ona by nesúhlasila.
A zrazu prišiel Pán. Začali sme sa modliť a žehnať manželovi a uvoľnili sme ho do Božích rúk, aby On mohol konať v jeho živote. Vyjadrili sme v modlitbe odpustenie voči nemu a prosili Pána Ježiša, aby to dokonal v našich srdciach. Keď sme skončili, Boh nám dal zažiť Jeho slovo (Radosť Pánova je vašou silou) a požehnal nás radosťou.
Nebola to naša radosť, veď čo už sa len dá radovať pri správe o definitívnom rozpade rodiny?
Vstali sme, objímali sme sa a tancovali, plné Božej vzácnej prítomnosti, zatiaľ čo Návrh na rozvod ležal roztvorený na stole. Mala som pocit, že s nami tancuje celé nebo. Nikdy nezabudnem na ten deň. Nie ako na deň pohromy, ale deň zjavenej Božej slávy a milosti. (Kde sa rozhojnila neprávosť, mnohonásobne Božia milosť.) Boh je verný. Nedopustí, aby sa sklátil spravodlivý...
Ani tu však Božia intervencia neskončila. Nastal deň rozvodu. Nemala som právneho zástupcu, ani žiadne vlastné stratégie. Jedinou mojou stratégiou boli modlitba a pôsty. Prišla som na súd a stretla sa – ako odporkyňa, na chodbe Justičného paláca s manželom – navrhovateľom. On mal so sebou právnu zástupkyňu. A ja? Tiež. Zástupcu priamo "z najvyššieho súdu", ktorý bojoval za mňa. Keď manžel uvidel, že som sama, poslal svoju právnu zástupkyňu preč a ona odišla. Možno sa hanbil, že si na mňa – samotnú ženu – privolal pomoc, možno čakal naťahovačky, boj... neviem. Viem len, že keď sme zasadli v súdnej miestnosti, sudkyňa sa na neho osopila, že právna zástupkyňa je účastníčkou konania a je povinná tam byť, keď si ju už raz najal a že ona to mala vedieť a ostať. Neostala. Súd sa teda začínal s nepríjemnou výčitkou sudkyne voči manželovi. Keď nás potom pred vynesením rozsudku poslala na chodbu, pri návrate sme sa s manželom rozprávali. Sudkyňa to postrehla a tak namiesto vynesenia rozsudku nás začala presviedčať, aby sme sa ešte porozprávali, keď potrebujeme, že ona počká, alebo môžeme odročiť súd, že to nemusíme ukončiť... Zjavne chcela, aby sme si to rozmysleli, čo sa asi nestáva často, keď sú už deti veľké, aby sudca bojoval za manželstvo. Manžel však trval na svojom a tak nás rozviedli.
Odvtedy prešlo 7 rokov... s exmanželom máme korektné vzťahy, občas sa stretávame, už aj ako starí rodičia s vnúčatami... a ja často myslím na mártnotratného syna a modlím sa za ten čas, keď sa vráti domov k Otcovi a On mu oblečie slávnostné rúcho a usporiada hostinu. A ak tam budem po jeho boku, nedivte sa. Veď... (Bohu nie je nič nemožné!)
Gabriela Mikulčíková
---
Back to stories | Share on Facebook | Become a friend of mojpribeh.sk on FB and share the Gospel
Good news
---
Video
Zaujímavá a výpovedná skúsenosť západoeurópskeho muža s hinduizmom, budhizmom, jógou, ezoterikou a okultizmom.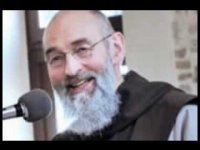 ---
Príbeh bývalého teroristu, ktorý dnes spája etniká a kmene.
Stephen Lungu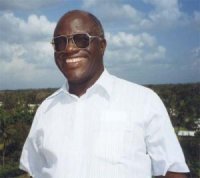 ---
Hudobníčka Lacey Sturm, bývalá speváčka kapely Flyleaf, bola presvedčenou ateistkou a mala v úmysle vziať si život... ale zrazu sa všetko zmenilo.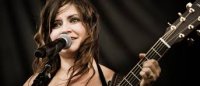 ---
"A rozhnevaný pán ho vydal mučiteľom, kým nesplatí celú dlžobu. Tak aj môj nebeský Otec urobí vám, ak neodpustíte zo srdca každý svojmu bratovi." (Mt 18, 34-35)
---
We all are part of a great story. The great story of the world is composed of past and present stories of lives of individual people. The portal mojpribeh.sk is focused on the most important moment of the story of the world and individual, the moment of personal experience of person with God.
Latest

Random
Total: 150 stories in this language.
There are 441 in all languages. To change the language please click on one of the flags.
Talks
Geoff a Gina Poulter
Geoff and Gina Poulter are active in healing ministry in Great Britain and in other European countries. They have zeal for building Lords kingdom. In Slovakia are already known mainly throwgh Jesus heals ministry where they were main speakers. They believe, that Lord comes with power, when we call him by His name and walk in faith. They are full of gentleness and kind behavior to people, which they serve with prayer for healing and prophetic giftings. Their ministry folows healings, sings and wonders.


2017-10-03

Ján Volko
I think Jesus plays a very important role. Faith in God helps me in difficult moments and also during competitions. I feel that God gives me His graces and blessing – and this is a huge support for me.


2017-03-27

Jerry Armelli
Former gay: It's a satisfying emotional and sexual relationship? Emotionally, sexually, absolutely; we both love sex. We're blessed. Sometimes we cry after we make love. It is very good.


2011-09-17
Facebook
Cesta+
Books