Story - Viera Prokopcová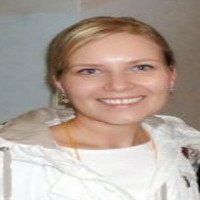 Je členom Spoločenstva Dobrého Pastiera. Stojí v službe príhovornej modlitby. Je koordinátorom TJC II v Bratislave.
V roku 2011 som sa zúčastnila kurzu Gedeon v Nitre. Aj napriek tomu, že som pôvodne na kurz nemala ísť a potrebovala som si vybaviť mimoriadne dôležité povinnosti, organizátorovi som deň pred začiatkom spontánne nahlásila svoju účasť.
V druhý deň kurzu, v sobotu popoludní, som počas adorácie uvažovala nad tým, o čo chcem poprosiť Boha počas modlitby príhovorov.
Nakoniec som príhovorcom predostrela jednu záležitosť, ktorú som dlhšiu dobu riešila, a tiež prosbu o fyzické uzdravenie istého problému.
Po príhovoroch nasledovala svätá omša a po nej skupinové modlitby za vyliatie Ducha Svätého. Tento raz som už pre Pána nemala konkrétnu prosbu. Chcela som, aby On ku mne prehovoril, dal mi to, čo On chce a v takej miere, akú chce. A On prehovoril i konal. Pri modlitbe mi z písma bola vyslovená stať z Jána 5, 5-11; verš, ktorý hovorí o tom, ako si Ježiš pri rybníku Betsata všimol chorého 38 rokov a spýtal sa ho, či chce ozdravieť. Na to mu chorý odpovedal, že nemá človeka, ktorý by ho spustil do rybníka ... Vtedy mu Ježiš povedal : "Vstaň, vezmi si lôžko a choď!"; ďalej sa píše, že chorý hneď ozdravel, vzal si svoje lôžko a chodil. A bola sobota.
Slová písma som prijala do srdca. No zdravotný problém, ktorého uzdravenie sme popoludní prosili, pretrvával aj naďalej.
V srdci som však mala pokoj a myslela som si, že uzdravenie príde časom. Po skončení kurzu som sa o tejto veci rozprávala s priateľom z kurzu, ktorý mi na základe vlastnej skúsenosti povedal, že Pán niekedy uzdravuje iné veci ako tie, o ktoré my prosíme. Takýto aspekt som si predtým vôbec neuvedomila. A tieto slová boli naozaj pravdivé. Keď som sa zamyslela, či by bolo ešte niečo, čo by Boh mohol uzdraviť, napadlo mi, že už zopár rokov som mala cystu nad pravou obličkou, no ktorej liečbu som stále odkladala. Pár týždňov pred kurzom mala v priemere asi päť centimetrov a dala sa voľne nahmatať. Vedela som, že to budem musieť riešiť, no aj tak som si nenašla na to čas. A práve toto bolo miesto, ktorého sa Ježiš dotkol, ktoré uzdravil. Uvedomila som si to dva dni po skončení kurzu. Na tom mieste doteraz nie je ani stopa po cyste, akoby tam nikdy nič nebolo. Vďaka a sláva Tebe Pane!
Toto uzdravenie ma naplnilo veľkou bázňou a chválou voči nášmu Bohu. Samotné fyzické uzdravenie Ježišom pre mňa bolo a je veľkou vecou. No to, čo táto skutočnosť vo mne, v mojej mysli a vzťahu k trojjedinému Bohu spôsobila, je pre mňa oveľa úchvatnejšia ako samotné fyzické uzdravenie.
Ako prvé som si nanovo uvedomila, že Božie slovo je živé, mocné a pravdivé a Boh k nám prostredníctvom neho naozaj hovorí a dáva sa nám poznať. Ďalšou vecou je, že Boh napĺňa svoju vôľu, či už prostredníctvom Jeho slova, ktoré sa stáva realitou, prostredníctvom ľudí, ktorých nám dáva alebo túžob, ktoré kladie do našich sŕdc. Náš Boh je mocný a aktívne koná v našich životoch. Každodenne. Tak ako to bolo aj v mojom prípade alebo v prípade chorého z evanjelia - Ježiš si všíma, že sme chorí a On prichádza a uzdravuje podľa svojej svätej vôle to, čo je potrebné, aj to, o čo my neprosíme. On nás pozná dokonale a vie, čo je pre nás dobré.
Ďakujem Bohu za to, že to On sa skláňa k nám a dotýka sa nás, že On tak veľmi túži dať sa nám poznať, prežívať Jeho prítomnosť, dodať nám vieru a odvahu a spraviť nám radosť.
Toto znovurozpoznanie Božej láskyplnej prítomnosti a moci mi dáva veľkú radosť a volanie Jemu na slávu.
Rovnako ďakujem za bratov a sestry, ktorí sa odovzdávajú do služieb Pána a prostredníctvom ktorých môže konať svoju vôľu; aby sme vždy medzi sebou mali tých, ktorí by chorých na tele i na duši mohli "spustiť do rybníka", do Božej uzdravujúcej Lásky. Pretože všetci sme povolaní k Jeho dielu lásky.
Ďakujem Ti, Otče, za toto gedeonovské spoločenstvo rodiny plné lásky, pokoja, milostí a pomoci, do ktorého si nás pozval a v ktorom sme Ťa mohli chváliť s vedomím a s radosťou z nášho synovstva.
---
Back to stories | Share on Facebook | Become a friend of mojpribeh.sk on FB and share the Gospel
Good news
---
Video
Zaujímavá a výpovedná skúsenosť západoeurópskeho muža s hinduizmom, budhizmom, jógou, ezoterikou a okultizmom.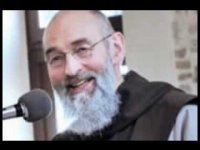 ---
Príbeh bývalého teroristu, ktorý dnes spája etniká a kmene.
Stephen Lungu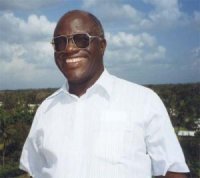 ---
Hudobníčka Lacey Sturm, bývalá speváčka kapely Flyleaf, bola presvedčenou ateistkou a mala v úmysle vziať si život... ale zrazu sa všetko zmenilo.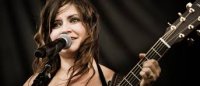 ---
"A rozhnevaný pán ho vydal mučiteľom, kým nesplatí celú dlžobu. Tak aj môj nebeský Otec urobí vám, ak neodpustíte zo srdca každý svojmu bratovi." (Mt 18, 34-35)
---
We all are part of a great story. The great story of the world is composed of past and present stories of lives of individual people. The portal mojpribeh.sk is focused on the most important moment of the story of the world and individual, the moment of personal experience of person with God.
Latest

Random
Total: 149 stories in this language.
There are 437 in all languages. To change the language please click on one of the flags.
Talks
Geoff a Gina Poulter
Geoff and Gina Poulter are active in healing ministry in Great Britain and in other European countries. They have zeal for building Lords kingdom. In Slovakia are already known mainly throwgh Jesus heals ministry where they were main speakers. They believe, that Lord comes with power, when we call him by His name and walk in faith. They are full of gentleness and kind behavior to people, which they serve with prayer for healing and prophetic giftings. Their ministry folows healings, sings and wonders.


2017-10-03

Ján Volko
I think Jesus plays a very important role. Faith in God helps me in difficult moments and also during competitions. I feel that God gives me His graces and blessing – and this is a huge support for me.


2017-03-27

Jerry Armelli
Former gay: It's a satisfying emotional and sexual relationship? Emotionally, sexually, absolutely; we both love sex. We're blessed. Sometimes we cry after we make love. It is very good.


2011-09-17
Facebook
Bulletin board
Books