Good news
Video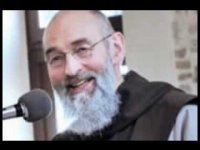 Zaujímavá a výpovedná skúsenosť západoeurópskeho muža s hinduizmom, budhizmom, jógou, ezoterikou a okultizmom.
---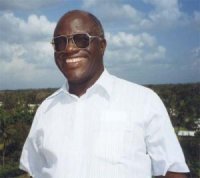 Príbeh bývalého teroristu, ktorý dnes spája etniká a kmene.
Stephen Lungu
---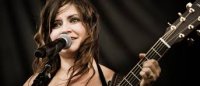 Hudobníčka Lacey Sturm, bývalá speváčka kapely Flyleaf, bola presvedčenou ateistkou a mala v úmysle vziať si život... ale zrazu sa všetko zmenilo.
---
"A rozhnevaný pán ho vydal mučiteľom, kým nesplatí celú dlžobu. Tak aj môj nebeský Otec urobí vám, ak neodpustíte zo srdca každý svojmu bratovi." (Mt 18, 34-35)
---
We all are part of a great story. The great story of the world is composed of past and present stories of lives of individual people. The portal mojpribeh.sk is focused on the most important moment of the story of the world and individual, the moment of personal experience of person with God.
Story - Anna Václavová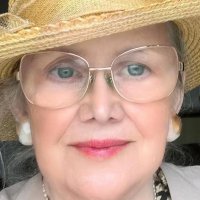 Je matkou a vdovou.
Pri jednej návšteve syna v nemocnici primár oddelenia si zavolal nás rodičov do svojej kancelárie. S hlasom plným porozumenia a neutajeného súcitu nám oznamoval:
"Ťažko mi je vysloviť čo musím, lebo je to o to bolestnejšie, že som spolupracoval s vami vo všetkom čo sa pre vášho syna vykonalo. Ale verte mi, zo všetkých síl sme robili všetko čo sa len dalo urobiť pre záchranu vášho syna. Žiaľ, vybral všetky dostupné typy chemoterapie, ožarovanie ešte zhoršilo jeho stav, zobrali sme mu kostnú dreň... Čo pre neho môžeme ešte urobiť, dať mu jednu chemoterapiu, ktorá mu pomôže ešte aspoň 20-30 dní život predĺžiť. Hovorím to aj preto, aby ste sa podľa toho zariadili."
Nasledoval náš argument, že "však má odobratú kostnú dreň, pre možnú transplantáciu". Odpoveď znela: "V takomto štádiu vývoja choroby, to už nie je možné". Dohodli sme sa, že synovi nedáme poznať skutočný stav, aby sme ho netrýznili.
Chceli sme si ho zobrať domov my, rodičia, aby sme jeho manželku a polročnú dcérku ušetrili. Ale primár bol rozumnejší. Povedal, aby sme zariadili čo je treba, starali sa o syna v jeho rodine, aby si malej ešte užil. Ťažké by bolo zdôvodňovať, prečo nemôže byť s malou a manželkou. Prirodzene prijali sme tento argument. Nakoniec, denne sme mu nosili domácu diétnu stravu, čaje, švédske kvapky, ovocné šťavy, šťavu z cvikly a kozie mlieko k nim domov.
Jeden kňaz, v dobrom úmysle chcel, aby sme mu povedali pravdu o jeho stave. My sme to na základe rozhovoru s lekárom odmietali. Po niekoľkých týždňoch, kedy už prekročil určený časový limit sme zbadali, že už nemá taký hrubý krk, ani tak vydutý chrbát a nesťažuje si na bolesti rúk. Črtal sa zázrak!
Nasledovala kontrola v nemocnici, na ktorú išiel, aj si to odšoféroval sám. Po kontrole zatelefonoval domov a mi oznámil, že je zdravý. Moja odpoveď znela: "to nie je možné" – až som sa seba zľakla. Ako sme spolu dohovorili, išla som to oznámiť manželovi:
"Ocinko, Jojko je zdravý!"
Jeho odpoveď: "To nie je možné!" Ale bolo! Zmizli všetky nádory, upravili sa markery! Ako to Boh dokonale urobil!
V tomto príbehu je len jediný hrdina: "Boh."
Po tom, ako Boh uzdravil môjho syna, išla som sa poďakovať primárovi MUDr. P. Fuchsbergerovi, a MUDr. Lakotovi, súčasne aj ošetrujúcim lekárom nášho syna. MUDr. P. Fuchsberger sa zaujímal, čo sme doma so synom robili. Oznámila som mu, že napriek jeho výroku o stave syna, aj keď sme mu dôverovali, sme pokračovali v modlitbách a v alternatívnej liečbe, ktorú synovi vybrala, a aj čiastočne zabezpečovala moja priateľka lekárka, a ktorú on predtým schválil, okrem toho pribudla aj liečba hladom, lebo dostal zápal okostice a dokázal prijímať len tekutinu. Jeho otázka: "Keby sme vedeli čo mu pomohlo?"
Odpovedala som slovami: "Pán primár, neurazte sa, ale bol to jedine Pán Boh." Jeho odpoveď: "Máte 100%-ne pravdu."
Bol to známy kresťanský lekár, primár interného oddelenia na Onkológii v Bratislave na Klenovej ul., MUDr. Peter Fuchsberger (zomrel po autonehode).
Poznámka: Prečo až teraz? Syn po chemoterapiách mal problém s pamäťou. Priebeh ochorenia i liečenia mal vykreslený inak a nebolo možné do toho vstúpiť, lebo by to vyvolalo neželateľné ťažkosti - žijú niektorí svedkovia, ktorí vedeli, s nami spolupracovali a videli čo robíme pre syna.
Ani jeden z lekárov, ktorí sa starali o nášho syna, nevzal žiaden úplatok.
Musím citovať doc. Babála: "Ako si to predstavujete, veď nám ide o život človeka." MUDr. Koza, MUDr. Fuchsberger aj MUDr. Lakota:
"Pre mňa je pacient ako otec, či mama, syn, či dcéra, brat, či sestra."
Toto je skutočnosť o týchto lekároch, ktorú som osobne s nimi zakúsila.
Nech je týmto oslávený Boh, pre ktorého nie je problém ani rakovina tela - ale ani rakovina duše: hriech. Jediné, čo hľadá, je ľútosť a pokora zohnúť sa pred majestátom Boha.
---
Latest

Random
Total: 155 stories in this language.
There are 466 in all languages. To change the language please click on one of the flags.
Talks
Geoff a Gina Poulter
Geoff and Gina Poulter are active in healing ministry in Great Britain and in other European countries. They have zeal for building Lords kingdom. In Slovakia are already known mainly throwgh Jesus heals ministry where they were main speakers. They believe, that Lord comes with power, when we call him by His name and walk in faith. They are full of gentleness and kind behavior to people, which they serve with prayer for healing and prophetic giftings. Their ministry folows healings, sings and wonders.


2017-10-03

Petr Jašek
As we know, faith is not a question of heritage. People must get their personal relation with the Lord Jesus Christ. This cannot be inherited. You have to be reborn in Jesus. In my life something similar happened.


2017-04-10

Ján Volko
I think Jesus plays a very important role. Faith in God helps me in difficult moments and also during competitions. I feel that God gives me His graces and blessing – and this is a huge support for me.


2017-03-27