Story - Serafim Sarovský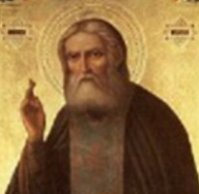 Svätý Serafim je známy nielen medzi pravoslávnymi, ale aj na kresťanskom Západe.
Nikolaj Motovilov - uzdravenie
V septembri 1831 prišiel z oblasti Sibirsk a Nižegorodsk statkár Nikolaj Motovilov, ktorý bol ťažko chorý a zázračne sa uzdravil vďaka modlitbám ctihodného Serafima. Vo svojom denníku opisuje uzdravenie takto:
"Veľký starec Serafim ma uzdravil zo strašných a neuveriteľne silných reumatických bolestí a ďalších chorôb. Celé moje telo bolo ochrnuté, nohy nehybné a kolená opuchnuté, chrbát a stehná plné rán. Tri roky som trpel na to všetko a nemohol som sa uzdraviť. Moje uzdravenie sa uskutočnilo takto: 5. septembra 1831 ma priviezli, 7. a 8. septembra, v deň narodenia Bohorodičky, som mal možnosť dvakrát sa rozprávať s otcom Serafimom v jeho kélii, ale ešte som sa neuzdravil. 9. septembra ma vzali k nemu do jeho blízkej malej pustovne, v blízkosti prameňa, štyria ľudia, ktorí ma držali za ruky a piaty, ktorý mi podopieral hlavu, ma priniesli k nemu. Bol obklopený množstvom návštevníkov, s ktorými sa rozprával. Položili ma na lúku vedľa obrovskej a veľmi hrubej borovice na brehu rieky. Na moju prosbu, aby mi pomohol a uzdravil ma, otec Serafim odpovedal:
Ale ja nie som lekár, kto žiada uzdravenie z akejkoľvek choroby, musí navštíviť lekárov. Podrobne som mu porozprával o svojom trápení. Povedal som mu, že som vyskúšal všetky spôsoby liečby, ale neuzdravil som sa a už pre mňa neexistuje uzdravenie. Nemám žiadnu nádej, okrem Božej milosti. Ale pretože som hriešny a nemám odvahu pred mojím Pánom a Bohom, prosím o tvoje modlitby, prostredníctvom ktorých ma Boh uzdraví. On sa ma opýtal: Veríte, že Pán Isus Christos je Bohočlovek a Jeho najsvätejšia Matka večná Panna? Verím, odpovedal som. A veríte, pokračoval, že Pán, ktorý kedysi uzdravoval jedným slovom alebo dotykom všetky choroby ľudí, môže aj teraz rovnako ľahko uzdraviť jediným slovom tých, ktorí potrebujú Jeho pomoc? A že príhovor Jeho matky za nás má veľkú moc? A že Pán Isus Christos cez jej prosby môže aj teraz presne tak okamžite a jedným slovom úplne vás uzdraviť? Ja som mu odpovedal, že tomu všetkému úprimne verím celou dušou a celým srdcom a že ak by som neveril, neprikázal by som, aby ma priniesli k nemu. Keď teda vravíte, zakončil, potom ste už zdravý! Ako zdravý, opýtal som sa, keď vy aj moji ľudia ma držíte za ruky? Nie, povedal mi, teraz ste konečne celkom zdravý na tele. Vtedy prikázal ľuďom, ktorí ma držali, aby ma pustili. Sám ma chytil za ramená, zodvihol ma zo zeme a keď ma postavil na nohy, povedal mi: Stojte istejšie a silnejšie oprite svoje nohy o zem! Áno, takto! Nebojte sa, ste už celkom zdravý. A potom sa na mňa uprene zadíval a s radosťou dodal: Vidíte, ako dobre teraz stojíte? Chcem, či nechcem, stojím dobre, keď ma vy silno držíte, odpovedal som. Vtedy ma prestal držať a povedal mi: Ale teraz už ani ja vás nedržím a vy stojíte pevne aj bez mojej pomoci. Smelo choďte, Pán vás uzdravil. Choďte dopredu. A keď jednou rukou chytil moju ruku a druhou ma jemne postrčil za chrbát, priviedol ma cez trávu na nerovný terén okolo borovice a povedal: Hľa, zbožný človeče, ako dobre ste začali! Pretože ste láskavý a dobre vediete, odpovedal som. Nie, povedal mi a stiahol ruku z môjho chrbta, sám Pán vás chcel celkom uzdraviť a samotná Božia matka Ho o to prosila. Vy aj bez mojej pomoci teraz budete chodiť a stále dobre kráčať, choďte dopredu. A začal ma strkať, aby som šiel ďalej. Ale tak spadnem a zraním sa... Nie, povedal mi, nezraníte sa, ale budete pevne kráčať. Vtedy som v sebe pocítil akúsi Božiu moc, ktorá ma osmelila a kráčal som pevným krokom. Potom ma otec Serafim zrazu zastavil a povedal mi: Stačí! Teraz ste sa presvedčili, že Pán vás celkom uzdravil? Pán zobral vaše neprávosti a očistil vás z vašich hriechov. Vidíte, aký veľký zázrak na vás vykonal Pán? Preto stále bez pochybností verte v Neho, nášho Christa a Spasiteľa a dôverujte Jeho milosrdenstvu voči vám. Milujte Ho celým svojím srdcom, oddajte sa Mu celou svojou dušou, stále neochvejne dúfajte v Neho a ďakujte Kráľovnej nebies za jej veľké milosrdenstvo voči vám. Keďže vaše trojročné trápenie vás veľmi vyčerpalo, nechoďte naraz veľa. Zvyknite si pomaly na chôdzu a chráňte svoje zdravie ako drahocenný Boží dar. Ešte sme sa dlho rozprávali a do ubytovne ma poslal celkom zdravého. A pretože mnohí pútnici boli so mnou počas môjho uzdravenia a vrátili sa do monastiera predo mnou, všetkým už rozhlásili tento veľký zázrak.
Cieľ kresťanského života
Po uzdravení sa Motovilov stal pravidelným návštevníkom monastiera. Počas jedného z rozhovoru s ctihodným Serafimom koncom septembra 1831 mal šťastie vidieť ho ponoreného do Božej milosti a žiariaceho vo svetle. Zároveň od neho počul, že kresťanský život sa musí stať životom v Svätom Duchu. Motovilov o tom napísal do svojho denníka, ktorý sa našiel v archíve Dijevského monastiera, kde sa stala mníškou vdova Elena Motovilova: "Deň bol zamračený, zem bola pokrytá hrubou vrstvou snehu, ktorý neustále padal, keď ma starec Serafim posadil vedľa seba na kmeň stromu. Pán mi odhalil, povedal mi, že v detstve ste túžili dozvedieť sa, aký je cieľ kresťanského života. Takáto odpoveď vás však nemohla uspokojiť. Skutočne, modlitba, pôst, celonočné bdenie, ako aj celá kresťanská askéza sú dobré. Ale cieľ nášho života nie je len napĺňať toto, pretože to sú len prostriedky. Ozajstný cieľ kresťanského života je získanie Ducha Svätého. Musíte vedieť, že len ten dobrý skutok, ktorý bol vykonaný z lásky k Christovi, prináša plody Svätého Ducha. V zhode s tým získanie Svätého Ducha je cieľ nášho života. V akom zmysle hovoríte, že musíme získať Svätého Ducha? Opýtal som sa, nechápem to dobre. Získať znamená dosiahnuť, odpovedal mi. Určite viete, čo znamená získať peniaze. To isté platí aj o Svätom Duchu. Cieľ pozemského života pre každého človeka je získať peniaze, alebo dosiahnuť poctu, uznanie a ocenenie. Svätý Duch je tiež kapitál, prirodzene večný kapitál a jediný poklad, nevyčerpateľný na veky. Každý skutok, ktorý bol vykonávaný z lásky k Christovi, prináša milosť Svätého Ducha, avšak toto sa ľahšie dosahuje modlitbou, pretože tá tvorí nástroj ktorým disponujeme. Môže sa stať, že chcete ísť do chrámu, ale chrám nie je blízko, alebo sa skončila bohoslužba, alebo možno máte túžbu pomôcť chudobnému, ale chudobný neexistuje. Možno túžite stať sa apatický, ale nemáte na to sily. Na modlitbou však stále existuje možnosť, je dostupná bohatému aj chudobnému, vzdelanému aj jednoduchému, mocnému aj slabému, zdravému aj chorému, spravodlivému aj hriešnemu. Sila modlitby je veľká a viac ako čokoľvek iné priťahuje Svätého Ducha.
Otče povedal som, celý čas hovoríte o bladati Svätého Ducha, ktorú máme získať, ale ako a kde ju môžem vidieť? Dobré skutky sú viditeľné. To znamená, že Svätý Duch sa môže stať viditeľný? Ako môžem vedieť, či je so mnou alebo nie?
Skúsenosť s Duchom Svätým
Milosť Svätého Ducha, ktorá nám bola daná pri krste, žiari v našom srdci napriek hriechom a tme, ktoré nás obklopujú. Zjavuje sa v nevysvetliteľnom svetle tým, ktorým Pán odhaľuje svoju prítomnosť. Svätí apoštoli hmatateľne pocítili prítomnosť Svätého Ducha.
Ja som sa vtedy opýtal: Ako by som sa aj ja osobne mohol stať svedkom tejto veci? Otec Serafim ma objal a povedal mi: Môj milovaný, my sme teraz obaja v Duchu. Prečo sa na mňa nepozeráte? Otče, nemôžem sa na vás pozerať, pretože vaša tvár sa stala jasnejšia ako slnko a moje oči boli oslnené. Nebojte sa, pretože aj vy ste sa teraz stali nositeľom svetla ako ja. Teraz ste sa aj vy naplnili Svätým Duchom, inak by ste ma nemohli vidieť tak, ako ma vidíte. Priklonil sa ku mne a zašepkal: Celým srdcom som prosil Pána, aby vás urobil hodným vidieť svojimi telesnými očami toto zostúpenie Svätého Ducha. A hľa, jeho veľké milosrdenstvo utešilo vaše srdce, ako matka zohrieva svoje deti. Môj milý, prečo na mňa nepozeráte? Ničoho sa nebojte, Pán je s vami! Pozrel som sa na neho a prešiel po mne mráz. Predstavte si slnko v najsilnejšej žiare poludňajšieho žiarenia a strede slnka vidíte tvár človeka, ktorý sa rozpráva s vami. Vidíte pohyby jeho pier, vyraz jeho očí, počujete jeho hlas, cítite, že jedna jeho ruka je položená na vašom ramene, ale nevidíte ani túto ruku ani tvár, len oslepujúce svetlo, ktoré sa rozprestiera všade okolo vás a svojou žiarou osvetľuje sneh, ktorý pokrýva okolie a padajúce snehové vločky. Čo cítite Opýtal sa ma. Nevyjadriteľné ticho a pokoj, povedal som. A čo ešte cítite? Ako sa moje srdce napĺňa nevysloviteľnou radosťou. Táto radosť, ktorú cítite je nulová v porovnaní s radosťou, o ktorej bolo napísané: "ani oko nevidelo, ani ucho nepočulo, ani do srdca človeku nevstúpilo, čo Boh pripravil tým, ktorí ho milujú. Nám bol daný len tieň tejto radosti, čo môžeme povedať o skutočnej radosti? Čo ešte cítite človeče? Nevyjadriteľné teplo, povedal som. Aké je to teplo? Sme v lese, teraz je zima a všade dookola sneh.. Aké je teplo, ktoré cítite? A ja som odpovedal: Ako keď sa umývam v teplej vode. Cítim ešte takú vôňu, akú som nikdy necítil. Viem, viem, povedal, schválne sa vás pýtam. Túto vôňu, ktorú cítite, je vôňa Svätého Ducha. A teplo, ktorom hovoríte, neexistuje v atmosfére, ale v nás. Pustovníci boli zohrievaní tým teplom a nebáli sa zimy, pretože nosili plášť milosti, ktorý nahradzoval oblečenie. Božie kráľovstvo je medzi vami. Potvrdzuje to stav v ktorom sa teraz nachádzate. Hľa, čo znamená byť naplnený Duchom Svätým. Budem si pamätať túto milosť, ktorá nás dnes navštívila? Opýtal som sa. Verím, že Pán pomôže ochraňovať ju vo vašom srdci, pretože bola daná nielen pre vás, ale prostredníctvom nás celému svetu. Choďte v pokoji! Pán a Bohorodička nech sú s vami!
Keď som odišiel, videnie sa neskončilo. Starec sa nachádzal na tom istom mieste, kde bol na začiatku nášho rozhovoru a nevysloviteľné svetlo, ktoré som videl na vlastné oči, ho ďalej obklopovalo.
Spracované podľa knihy:
Ctihodný Serafim Sarovský, Zozuľák J., Užgorod 2009
---
Back to stories | Share on Facebook | Become a friend of mojpribeh.sk on FB and share the Gospel
Good news
---
Video
Zaujímavá a výpovedná skúsenosť západoeurópskeho muža s hinduizmom, budhizmom, jógou, ezoterikou a okultizmom.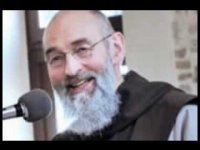 ---
Príbeh bývalého teroristu, ktorý dnes spája etniká a kmene.
Stephen Lungu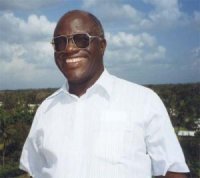 ---
Hudobníčka Lacey Sturm, bývalá speváčka kapely Flyleaf, bola presvedčenou ateistkou a mala v úmysle vziať si život... ale zrazu sa všetko zmenilo.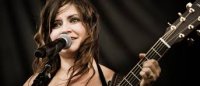 ---
"A rozhnevaný pán ho vydal mučiteľom, kým nesplatí celú dlžobu. Tak aj môj nebeský Otec urobí vám, ak neodpustíte zo srdca každý svojmu bratovi." (Mt 18, 34-35)
---
We all are part of a great story. The great story of the world is composed of past and present stories of lives of individual people. The portal mojpribeh.sk is focused on the most important moment of the story of the world and individual, the moment of personal experience of person with God.
Latest

Random
Total: 150 stories in this language.
There are 441 in all languages. To change the language please click on one of the flags.
Talks
Geoff a Gina Poulter
Geoff and Gina Poulter are active in healing ministry in Great Britain and in other European countries. They have zeal for building Lords kingdom. In Slovakia are already known mainly throwgh Jesus heals ministry where they were main speakers. They believe, that Lord comes with power, when we call him by His name and walk in faith. They are full of gentleness and kind behavior to people, which they serve with prayer for healing and prophetic giftings. Their ministry folows healings, sings and wonders.


2017-10-03

Ján Volko
I think Jesus plays a very important role. Faith in God helps me in difficult moments and also during competitions. I feel that God gives me His graces and blessing – and this is a huge support for me.


2017-03-27

Jerry Armelli
Former gay: It's a satisfying emotional and sexual relationship? Emotionally, sexually, absolutely; we both love sex. We're blessed. Sometimes we cry after we make love. It is very good.


2011-09-17
Facebook
Cesta+
Books