Story - Janka Pisarovičová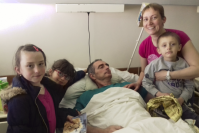 S manželom Peťom majú 6 detí. Bývajú v Brusne.
Chcela by som Vám všetkým zapriať požehnané leto

.
Sme taká obyčajná rodina so 6 deťmi, ktorá sa pred tromi rokmi presťahovala z Bratislavy do Brusna. Vnímali sme, že nás sem Boh volá a tak sme šli. Chceli sme slúžiť rodinám, robiť programy pre deti a dospelých, aj sme spolupracovali v Banskej Bystrici na rôznych akciách. No náš život sa akoby začal otáčať inak. Dostávali sme sa do situácií, kde sme potrebovali pomoc my.
Mojou hlavou oblieta oblak myšlienok a chcela by som ich "položiť na papier"....
Život je plný paradoxov. S mojim manželom Peťom sme si našli raz do týždňa svoju spoločnú aktivitu, kde sme relaxovali a rozprávali sa. A vďaka ochote ľudí postrážiť nám deti, mávali sme aj víkendy vo dvojici. Keď zomrel Peťov otec, Peťova mama povedala svojim vnučkám posolstvo, ktoré som si i ja zobrala k srdcu.
"Tešte sa naplno z každého dňa so svojim partnerom, lebo nikdy neviete, ktorý je ten posledný."
Peťoví rodičia odišli k Nebeskému Ockovi krátko po sebe začiatkom tohto roka. Mala som pocit, že nám vyprosili veľa milostí. Náš manželský život sa rozvíjal, tešili sme sa z každého spoločného času.
Ešte ten posledný štvrtok, čo môj Peťo posledný krát šoféroval, som mu asi v 4 telefonátoch vravela, že sa na neho veeeľmi teším

.....ani neviem prečo som to vravela, bolo to také spontánne.
Veľa vecí berieme v živote ako samozrejmosť,
* že sa ráno zobudíme a vstaneme z postele
* že sa sami oblečieme
* že vstaneme z postele a ideme kam chceme
* že naše ruky vedia urobiť, čo potrebujeme...pripraviť si jedlo....jesť s vidličkou a nožom.....
* že si spravíme sami hygienu
* že nasadneme do auta a ideme kam chceme alebo potrebujeme
* že.....že.....že....
* že keď idete so svojím manželom, alebo manželkou držíte sa za ruky a rozprávate sa o čom chcete a máte zo všetkého pocit, že je to také samozrejmé, že si to netreba ani vážiť.
My sme všetko toto stratili.
Nie je to samozrejmosť a veľa samozrejmých vecí nás stojí námahu a k niektorým samozrejmostiam sa ani nedostaneme.
Na Kvetnú nedeľu tohoto roku (2017), keď ráno Peťo vstával z postele mu praskla cievka v hlave. Ešte že som bola v spálni. On necítil bolesť, ani nevedel, že sa mu niečo stalo. Zvalil sa na skriňu a chytal balans. Najprv som nechápala, čo robí. Pribehla som k nemu, pomohla som mu sadnúť, ľahnúť na posteľ. Všimla som si, celá jeho pravá strana bola paralyzovaná. On netušil, čo sa s ním deje a keď som sa pýtala, či mám volať záchranku, povedal mi, že nemám nikoho volať. Ale to už mal aj problém s rečou. No jasné, že som záchranku volala. Záchranári ho potrebovali ho v plachte vyniesť von na nosítka. Môj Peter je takmer 2 metrový chlap, takže to nebola sranda. Ja nemôžem dvíhať ťažké kvôli chrbtici, tak im pomáhali naši teenegeri. Ešte keď ho nakladali do záchranky, manžel na mňa pozeral a ľavou stranou tváre akoby robil grimasy, že to bude dobré. Pravá strana tela bola OFF.
Prvá správa po hodine z nemocnice: "CT potvrdilo krvácanie do mozgu, musíte byť pripravená na všetko !!!!!"
Už keď ho viezla záchranka som volala nemocničnému kňazovi, ktorý stál pri mne minulý školský rok, keď bolo zle zasa so mnou, aby išiel za Peťom a dal mu pomazanie a všetko, čo treba, že je v ohrození života.
A ja som Peťovi odpúšťala všetko, len aby bol pripravený na poslednú cestu.
Všetky naše samozrejmosti sa vytratili behom pár sekúnd.
A tak, keď budete na dovolenke pri mori alebo niekde inde a budete sa držať za ruky a prechádzať so svojím životným partnerom a okolo vás budú pobehovať deti alebo pôjdete sami vychutnajte si tú chvíľu a ďakujte Bohu za ňu. Tá chvíľa nie je až taká samozrejmá
My sa s Peťom nebudeme držať za ruky a kráčať. Nepôjdeme ani spolu na dovolenku. Peťo bude v kúpeľoch. Aj keby nebol, dovolenku by nezvládol.
Skúste tak spoločne sa pozrieť na Boha, že je tam s vami a usmieva sa na vás, túži vám povedať ako veľmi vás ma rád

.
Nechcem tým povedať, že nás Boh kvôli tomu, že sa nebudeme prechádzať spolu chytených za ruku, nemá rad

.
Má nás rád, len my sme si toto všetko vážili aj predtým. Po smrti Peťových rodičov mám pocit, akoby sme dostali špeciálnu milosť, že sme si vážili jeden druhého ešte viac.
A predsa nám také samozrejmosti vzal. Peťo strávil takmer mesiac v nemocnici ako ležiaci pacient, ďalšie 3 týždne bol v rehabilitačnom centre a 5 týždňov som sa o neho starala doma. V kombinácii so 6 deťmi, domácnosťou, vybavovačkami to bola riadna zaberačka. Momentálne je v Národnom rehabilitačnom centre v Kováčovej.
Naše deti museli oveľa viacej zamakať ako predtým. Naše dcéry Ester (10r.) a Miriam (8 r.) sa naučili merať ocinovi tlak, urobili mu ráno čaj. Aj to je dosť veľká pomoc. Niekedy mu pripravili jedlo, podali pohár vody. Nášho syna Tobiáša (13r.) naučila slepá masérka masírovať ocina, tak sme sa striedali. Aj to je pomoc. Najstarší synovia pomáhajú na záhrade s kosením a kadečím iným.
Stratili sme veľa samozrejmých vecí, ale na druhej strane vnímam, že sme veľa dostali

Ja som ešte v detstve čítala knihu o sv. Terezke. Myslím si, že som už vtedy nastúpila aspoň trochu do malej cesty lásky. V živote sa mi to nie vždy darilo ísť po tej jej cestičke, ale vnímam ju, že ma to učí.
Viete aká je to cesta? Pokúsim sa to vysvetliť.
Tam, kde si, sa vždy nájdu ťažké "veci", ktoré môžeš obetovať z lásky Ježišovi. Túto obetu môžeš za niekoho obetovať a tak sa stala ona misionárkou, hoci bola zavretá len v kláštore.
Pochopila som, že hĺbka vzťahu s Bohom závisí od toho, ako hlboko vložíš seba do Božej náruče. Nemusíš ísť do kláštora, aby si žil svätejší život s Bohom. Dôležité je to, ako často a intenzívne vpúšťaš Boha, Jeho lásku do svojho srdca. Ako dlho a často sa kúpeš v Jeho láske, či zostávaš v Jeho láske.
Či objavíš to čo sv. Terezka. Malú cestu lásky, na ktorú môže nastúpiť každý.
Čítali sme s deťmi knihu o sv. Terezke, keď som mala ja zdravotné problémy. Potom som tú knihu prečítala znova počas mojej poslednej hospitalizácie (pred rokom) v Brezne na neurológii, keď mi odblokovávali chrbticu. Stálo ma to veľa námahy, lebo som mala veľké bolesti v celej chrbtici a nevedela som otočiť hlavu a knihu som musela držať v rukách. Čítala som to na etapy a prosila som Terezku, aby ma naučila tú jej cestičku.
Niečo ma naučil aj môj otec, keď som bola teenegerka. Ja som tiež zo 6 detí. Keď som 3. nedeľu za sebou po nedeľnom obede dostala za úlohu umyť riad, to ste mali vidieť ten môj výstup. Najprv slovne, prečo zase ja !!!, veď nás je 6 !!! a potom keď som teda umývala tie riady, tak poriadne s nimi plieskala a aj slovne som sa ventilovala. Vtedy ku mne pristúpil môj otec a povedal mi, že takto to vôbec nemá zmysel, nech to nechám tak, že on to za mňa dokončí. Zahanbilo ma to a povedala som mu, že to dokončím. Neviem kedy som to pochopila, ale teraz tomu chápem

Je jedno akú prácu robíš, či je to právom alebo neprávom, či je to spravodlivé alebo nespravodlivé, vždy môžeš priniesť obetu. A ak je to nespravodlivé, čo si myslím, že v mojom prípade bolo !!!, tak Boh sa na to pozerá inak. Dostala som príležitosť urobiť veeeeľkú obetu, ktorá by sa znásobila tým, že by som to urobila s láskou, čo som vtedy samozrejme neurobila :-(.
To je tá cesta lásky. Sv. Terezka rada písala básne a pekne maľovala. Mala však v kláštore málo času na to a často ju aj vo voľnom čase vyrušovali. Zvolila si inú taktiku. Privolila, že ju budú vyrušovať, ak ju náhodou nevyrušili, brala to ako dar
A tak ma to Terezka učí. Zobrala moje slová vážne, i keď ja som na to skoro už aj zabudla. Teraz mám tých príležitosti akosi oveľa viac ako inokedy. Zriekať sa svojich práv. Právo mať čas na seba. Právo pokojne sa najesť. Právo urobiť čo sa mi zdá potrebné a dôležité pre rodinu napr. naložiť práčku, aby sa špinavé prádlo nemnožilo...
A možno pri tej práčke zostanem, nech to vysvetlím. My perieme veľa a často. Keď Peto spí dole v dome, večer nechcem, aby mu to tam hučalo, tak musím dať prať cez deň, no keď zleziem dole a môžem mať aj vlastnú predstavu, čo všetko v domácnosti treba urobiť "moje ruky si prevezme Peťo" riadi ich podľa svojich potrieb a často k mojej práci ich ani nepustí. Je to často krát veeeľmi ťažké, ale vnímam dosť často pri sebe sv. Terezku, ktorá ma to učí. Až je niekedy paradox, že príde nejaká nová ťažká vec a ja sa poteším. Neviem či je to správne slovo, ja sa preladím na Terezkinu strunu a nikto ani nespozoruje akú obetu prinášam. Zakaždým je to niečo nové a neočakávané. Vnímam, že ako dieťa som po čítaní sv. Terezky tak spontánne robila. Teraz mi to Boh ukazuje zas a znova. Nové a nové nečakané chvíle už akoby som na ne čakala, čo nečakané ťažké môžem obetovať.
Zároveň vnímam ako ma Boh uzdravuje z mnohých vecí a ja snažím toto uzdravenie prežiť v každej bunke tela. Uzdravenie prichádza pomaly a aspoň z časti viem, čoho sa týka. Viem, že uzdravuje oveľa hlbšie ako som schopná ja vidieť.
Robí to za pochodu. Hocikde kde som v jeho prítomnosti. Veeeľmi rada by som trávila čas na adorácii, no nie je to momentálne možné, tak sa učím byť v Božej prítomnosti tam kde som a uzdravenie prichádza.
Niekedy počas šoférovania, nakupovania. Nedávno som prežila silný Boží dotyk v aute. Musela som ísť však natankovať. Moje slzy sa nedali zastaviť, tak som ich len utierala. Neviem, čo si na tej pumpe mysleli, ale poviem vám, je mi to jedno. Aj keď to je jediná pumpa kam chodievam a už ma tam poznajú.
Prajem Vám pekný dovolenkový čas. Užite si to

Neberte to ako samozrejmosť, ale ako dar

Prajem veľa času v Božom kúpeli. Nech obmýva a uzdravuje. On túži po celom našom srdci. Vždy a stále. Tak sa mu neustále odovzdávajme

.
S láskou
Jane
Poznámka redakcie:
Peťo bol jediným živiteľom rodiny. Istá rehoľa, ktorá nechce byť menovaná poskytla rodine Janky a Peťa potravinovú pomoc na mesačnej báze. OZ Kvapka v mori chystá pre nich šatstvo. Janka si hľadá prácu, resp. v septembri by mala nastúpiť ako učiteľka do školy na polovičný uväzok.. Nachádzajú sa momentálne vo finančne najťažšom období, ktoré potrebujú preklenúť. Pre tých, ktorí by ich chceli finančne podporiť, môžu tak učiniť na č. účtu: SK5711000000002616876536.
---
Back to stories | Share on Facebook | Become a friend of mojpribeh.sk on FB and share the Gospel
Good news
---
Video
Zaujímavá a výpovedná skúsenosť západoeurópskeho muža s hinduizmom, budhizmom, jógou, ezoterikou a okultizmom.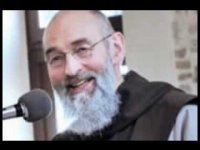 ---
Príbeh bývalého teroristu, ktorý dnes spája etniká a kmene.
Stephen Lungu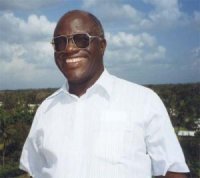 ---
Hudobníčka Lacey Sturm, bývalá speváčka kapely Flyleaf, bola presvedčenou ateistkou a mala v úmysle vziať si život... ale zrazu sa všetko zmenilo.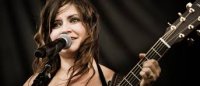 ---
"A rozhnevaný pán ho vydal mučiteľom, kým nesplatí celú dlžobu. Tak aj môj nebeský Otec urobí vám, ak neodpustíte zo srdca každý svojmu bratovi." (Mt 18, 34-35)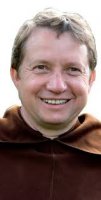 ---
We all are part of a great story. The great story of the world is composed of past and present stories of lives of individual people. The portal mojpribeh.sk is focused on the most important moment of the story of the world and individual, the moment of personal experience of person with God.
Latest

Random
Total: 149 stories in this language.
There are 437 in all languages. To change the language please click on one of the flags.
Talks
Geoff a Gina Poulter
Geoff and Gina Poulter are active in healing ministry in Great Britain and in other European countries. They have zeal for building Lords kingdom. In Slovakia are already known mainly throwgh Jesus heals ministry where they were main speakers. They believe, that Lord comes with power, when we call him by His name and walk in faith. They are full of gentleness and kind behavior to people, which they serve with prayer for healing and prophetic giftings. Their ministry folows healings, sings and wonders.


2017-10-03

Ján Volko
I think Jesus plays a very important role. Faith in God helps me in difficult moments and also during competitions. I feel that God gives me His graces and blessing – and this is a huge support for me.


2017-03-27

Jerry Armelli
Former gay: It's a satisfying emotional and sexual relationship? Emotionally, sexually, absolutely; we both love sex. We're blessed. Sometimes we cry after we make love. It is very good.


2011-09-17
Facebook
Cesta+
Books