Good news
Video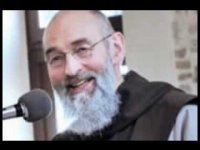 Zaujímavá a výpovedná skúsenosť západoeurópskeho muža s hinduizmom, budhizmom, jógou, ezoterikou a okultizmom.
---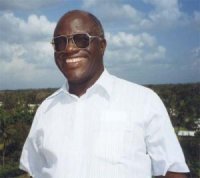 Príbeh bývalého teroristu, ktorý dnes spája etniká a kmene.
Stephen Lungu
---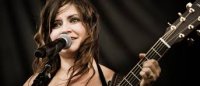 Hudobníčka Lacey Sturm, bývalá speváčka kapely Flyleaf, bola presvedčenou ateistkou a mala v úmysle vziať si život... ale zrazu sa všetko zmenilo.
---
"A rozhnevaný pán ho vydal mučiteľom, kým nesplatí celú dlžobu. Tak aj môj nebeský Otec urobí vám, ak neodpustíte zo srdca každý svojmu bratovi." (Mt 18, 34-35)
---
We all are part of a great story. The great story of the world is composed of past and present stories of lives of individual people. The portal mojpribeh.sk is focused on the most important moment of the story of the world and individual, the moment of personal experience of person with God.
Story - Marek Šefčík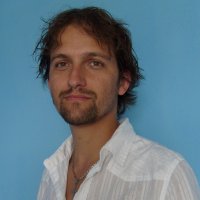 Stredoškolský učiteľ, manžel a otec 3 detí. Jeho najväčšou záľubou je rodina. Hrá šach, sleduje a komentuje veci verejné. Autor brožúry: Krížová cesta za nenarodené deti. Tvorí portál
sefcik.eu
"Všetko je milosť, nič iné iba milosť a cez všetko sa dá premodliť." Toto často opakoval svätý salezián don Ernest Macák. Je to nádherný výrok, ktorý on nielen vyslovil, ale aj žil.
V ostatných dňoch som zažil prúdy milosti. Niekedy hovorievame, že "prehral boj so zákernou chorobou", lenže, keď má byť všetko milosť, tak aj choroba môže byť požehnaným časom.
Toto do extrému doviedol kajúcny lotor na kríži, keď jeho život nebol asi najpríkladnejší ale napokon dostal obrovskú milosť v smrteľných mukách na kríži. "Ešte dnes budeš so mnou v raji!" povedal mu z kríža náš Spasiteľ. Povedzte, môže si hriešny človek, akým je každý z nás, želať niečo viac?
Dnes ráno o 9:15 nás zabolel odchod nášho otca z tohto sveta do večnosti. Ale ani sa nedá opísať nádej, ktorú nosíme v srdciach. Za posledný rok dostal obrovskú milosť, keď bojoval s chorobou ako lev. Nie kvôli sebe, ale kvôli nám. Jeho manželka, deti a vnúčatá boli jeho najväčšou radosťou, kvôli ktorej tu chcel ešte byť. A dovolím si povedať, že neprehral so žiadnou zákernou chorobou, ale naopak – zvíťazil a jeho výzbrojou mu bola milosť vďaka ktorej vybojoval pre seba najväčšiu cenu, vstup do večnosti s naším Otcom.
Keď ho trápili smrteľné úzkosti, pár chvíľ predtým, ako skonal, po tom, ako sa s nami už lúčil, povedal "Som šťastný!" Za ostatné dni prosil o odpustenie a sám odpúšťal a výsledkom bolo práve to presvedčivé a upokojujúce tvrdenie, ktorým jednoducho popísal stav svojej duše.
Mal možnosť držiac nás za ruky povedať toho ešte veľa. A aj to využil. Mali sme uši nastražené a počúvali sme múdrosť otca. "Boli aj ťažké a zlé chvíľky, ale to len preto, aby sme si vedeli vážiť tie dobré" – povedal. Povzbudil nás k láske a čakal, podľa svojich vlastných slov, na náruč svätého Jozefa, svojho menovca, patróna, na ktorého sa často obracal. A keď už nedokázal robiť takmer nič, aj tak ešte jednou rukou obtáčal ruženec, okolo tej druhej, aby mu nepadal. Zvieral pevne túto zbraň s visiacim krížikom v dlani, a tak nás navždy, za zvuku zvonov kostola v Studenci, ktorých zvuk mu hladil dušu, opustil.
Všetko je milosť a cez všetko sa dá premodliť. Áno, aj tu sa potvrdili slová don Ernesta. "Ďakujem ti Pane Bože za tú milosť, ktorú si dal nášmu otcovi a dedkovi a tebe Panna Mária, že si mu vkladala do dlaní ruženec, ten kľúč od Nebeskej brány."
"Otec, dedko, keď ste od nás odchádzali, tak ste nás prosili, aby sme spolu žili, aby sme sa mali navzájom radi. Ale aj ja som vám povedal, že vám dávame úlohu. Chcel som od vás, aby ste sa prihovorili za nás hriešnych a za naše rodiny, keď dôjdete do cieľa. Vy ste mi na to povedali iba jedno slovíčko – Sľubujem! Nezabudnite, my vás stále potrebujeme. Tešíme sa na opätovné stretnutie. Veríme, že aj nám bude daná Milosť."
---
Latest

Random
Total: 155 stories in this language.
There are 466 in all languages. To change the language please click on one of the flags.
Talks
Geoff a Gina Poulter
Geoff and Gina Poulter are active in healing ministry in Great Britain and in other European countries. They have zeal for building Lords kingdom. In Slovakia are already known mainly throwgh Jesus heals ministry where they were main speakers. They believe, that Lord comes with power, when we call him by His name and walk in faith. They are full of gentleness and kind behavior to people, which they serve with prayer for healing and prophetic giftings. Their ministry folows healings, sings and wonders.


2017-10-03

Petr Jašek
As we know, faith is not a question of heritage. People must get their personal relation with the Lord Jesus Christ. This cannot be inherited. You have to be reborn in Jesus. In my life something similar happened.


2017-04-10

Ján Volko
I think Jesus plays a very important role. Faith in God helps me in difficult moments and also during competitions. I feel that God gives me His graces and blessing – and this is a huge support for me.


2017-03-27