Good news
Video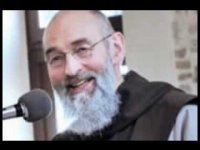 Zaujímavá a výpovedná skúsenosť západoeurópskeho muža s hinduizmom, budhizmom, jógou, ezoterikou a okultizmom.
---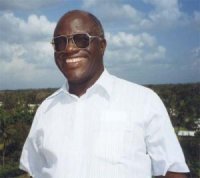 Príbeh bývalého teroristu, ktorý dnes spája etniká a kmene.
Stephen Lungu
---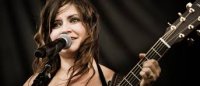 Hudobníčka Lacey Sturm, bývalá speváčka kapely Flyleaf, bola presvedčenou ateistkou a mala v úmysle vziať si život... ale zrazu sa všetko zmenilo.
---
"A rozhnevaný pán ho vydal mučiteľom, kým nesplatí celú dlžobu. Tak aj môj nebeský Otec urobí vám, ak neodpustíte zo srdca každý svojmu bratovi." (Mt 18, 34-35)
---
We all are part of a great story. The great story of the world is composed of past and present stories of lives of individual people. The portal mojpribeh.sk is focused on the most important moment of the story of the world and individual, the moment of personal experience of person with God.
Story - Moussa Koné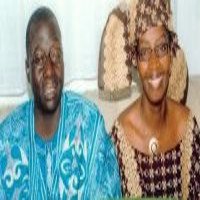 Hľadajúci moslim, ktorému sa zjavil Kristus.
Volám sa Moussa Koné, syn Ibrahima Koného, ktorý je Imam v Abidjane. Čo sa týka Božích vecí som bol vždy horlivec. Keď som mal 14 rokov, vďaka mne sa všetci ľudia okolo mňa obrátili na Islam a čítal som v mešite. Avšak jedna otázka ma vždy veľmi trápila. Budem spasený? Pôjdem do raja, či do pekla?
Aké sú podmienky, aby sme išli do raja? Opýtal som sa môjho otca, ktorý bol úprimným a poctivým veriacim. Vravel mi, že nevie na to odpovedať. Túžil som po odpovedi a skúmal som Korán:
Súra 100, verše 6, 7, 8 tvrdí, že človek je hriešny.
Súra 101, verše 6, 7, 8, 9 hovorí o váhach, kde budú vážené všetky naše skutky.
Súra Il, verš 119 , tvrdí, že ľudia a múdri pôjdu do pekla, a to všetci dovedna.
Súra 19, verš 71, tvrdí, že všetci ľudia prejdú peklom.
Zo všetkých týchto odpovedí som mal rozpačitý pocit. Nebola žiadna istota o spáse. Neskôr som začal pracovať ako námorník na nákladnej lodi.
Jeden deň sa kapitán dozvedel, že som moslimom, a tak ma pozval k sebe, aby mi hovoril o Biblii a o Ježišovi. Zúrivosťou oslepený som chmatol jeho Bibliu a vyhodil som ju cez palubu.
Ďalej som poprosil kapitána, aby si v mojej prítomnosti už nedovolil vysloviť meno Ježiš.
Kapitán sa nehneval a už mi nerozprával o Ježišovi, avšak každý deň chodil za mnou na kus reči, čo nezvykol robiť s ostanými námorníkmi. Bola to láska, ktorá sa ma dotkla. Napriek tomu neustále vo mne prebýval ten veľký otáznik a akási prázdnota, pokiaľ išlo o moju spásu. Pokúšal som ju naplniť tak, že som chodil s dievčatami, avšak márne.
Rozhodol som sa, že budem skúmať, čo hovorí Korán o Biblii. Našiel som nasledujúce odpovede:
Súra 2, verš 136, vysvetľuje, že Boh zveril svoje slovo Mojžišovi (Tóra = "prvá časť Biblie", kde je uvedené, že niet rozdielov medzi Koránom a Tórou ~ (opakuje sa 4-krát), - - - Súra 5, verš 44, vysvetľuje, že Tóra pochádza od Boha; vo verši 46 je napísané: Ježiš mal evanjelium skrze Boha; a ďalej vo verši 47: tí, ktorí majú evanjelium ho musia posúdiť podľa jeho obsahu.
Súra 10, 94: ak máš pochyby, choď sa opýtať tých, ktorí ešte pred tebou dostali Božie slovo (Židov a kresťanov). Objavil som, že v Koráne sa nepíše, že Kniha (Biblia) klame, ale že mnohí z tých, ktorí ju čítajú, neaplikujú jej prikázania.
Kto je Ježiš?
Táto otázka bola neustále v mojej mysli: kto je Ježiš?
V Súre Maryam, veršoch 16 až 21, je napísané, že Boh poslal svojho Ducha do Márie, aby sa z nej narodil Ježiš.
V Koráne je Ježiš nazývaný Boží duch, Božie slovo, Mesiáš. Korán uvádza, že Ježiš je nad všetkými prorokmi; všetci boli hriešni, aj prorok Mohamed, zatiaľ čo Ježiš sa nikdy hriechu nedopustil.
Otázka ukrižovania Ježiša
V Súre 4, verši 157, je napísané, že Ježiša nezabili. Avšak v Súre 3, verši 55, Boh zvestuje Ježišovi jeho smrť a nanebovstúpenie.
Tento istý verš nám hovorí, že tí, ktorí sledujú Ježiša, sú nad ostatnými.
Uvedomil som si, že ako moslim môžem čítať Bibliu a že v tejto knihe sa nachádza istota večného života. Rozumel som, že nikto nie je schopný sám seba zachrániť skrze dobré skutky. Nikto nedokáže robiť toľko dobra, aby si zaslúžil raj. Nikto nemôže cez svoje vlastné sily napraviť krivdu spôsobenú hriechmi, ale Ježiš, jediný bez hriechu, si odpykal za nás naše hriechy svojou smrťou na kríži.
Je preto podstatné, že Ježiš zomrel na kríži, pretože takto bol potrestaný namiesto nás a vďaka jeho obeti nám mohol Boh odpustiť.
On znášal trest za náš pokoj,
jeho jazvami sa nám dostalo
uzdravenia. (Izaiáš 53, 5)
Zistil som, že v Koráne niet istoty spásy a že sa nám (moslimom) odporúča, aby sme čítali Bibliu.
Nemáme brať ohľad na Židov a kresťanov, ktorí nežijú vždy podľa Božieho slova, ale musíme sa priamo sústrediť na samotné Slovo.
Modlil som sa a Ježiš sa mi zjavil.
Už nesledujem náboženstvo s rituálmi, ale mám osobný vzťah s Bohom skrze Ježiša, ktorý mi dáva radosť, lásku a pokoj, ktorý ma učiní schopným viesť svätý život v službe Bohu, a ktorý mi poskytuje istotu spásy.
Prečo by si to isté nemohol zažiť aj ty?
---
Latest

Random
Total: 152 stories in this language.
There are 447 in all languages. To change the language please click on one of the flags.
Talks
Geoff a Gina Poulter
Geoff and Gina Poulter are active in healing ministry in Great Britain and in other European countries. They have zeal for building Lords kingdom. In Slovakia are already known mainly throwgh Jesus heals ministry where they were main speakers. They believe, that Lord comes with power, when we call him by His name and walk in faith. They are full of gentleness and kind behavior to people, which they serve with prayer for healing and prophetic giftings. Their ministry folows healings, sings and wonders.


2017-10-03

Petr Jašek
As we know, faith is not a question of heritage. People must get their personal relation with the Lord Jesus Christ. This cannot be inherited. You have to be reborn in Jesus. In my life something similar happened.


2017-04-10

Ján Volko
I think Jesus plays a very important role. Faith in God helps me in difficult moments and also during competitions. I feel that God gives me His graces and blessing – and this is a huge support for me.


2017-03-27
Facebook
Bulletin board
Books