Good news
Video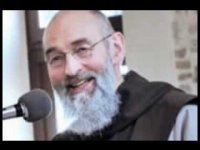 Zaujímavá a výpovedná skúsenosť západoeurópskeho muža s hinduizmom, budhizmom, jógou, ezoterikou a okultizmom.
---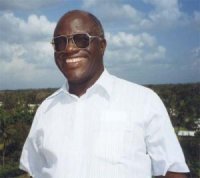 Príbeh bývalého teroristu, ktorý dnes spája etniká a kmene.
Stephen Lungu
---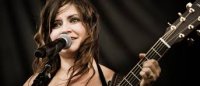 Hudobníčka Lacey Sturm, bývalá speváčka kapely Flyleaf, bola presvedčenou ateistkou a mala v úmysle vziať si život... ale zrazu sa všetko zmenilo.
---
"A rozhnevaný pán ho vydal mučiteľom, kým nesplatí celú dlžobu. Tak aj môj nebeský Otec urobí vám, ak neodpustíte zo srdca každý svojmu bratovi." (Mt 18, 34-35)
---
We all are part of a great story. The great story of the world is composed of past and present stories of lives of individual people. The portal mojpribeh.sk is focused on the most important moment of the story of the world and individual, the moment of personal experience of person with God.
Story - Ján Volko
Jesus plays a significant role in my life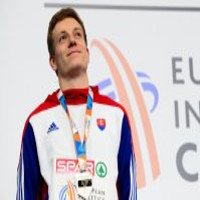 Je najrýchlejším Slovákom. 04.marca 2017 získal v Belehrade na Halových majstrovstvách Európy v behu na 60 metrov historickú striebornú medailu, keď dosiahol nový slovenský rekord časom 6,58 sekundy. Stal sa prvým reprezentantom Slovenska, ktorý sa prebojoval do finále najkratšieho šprintu na vrcholnom svetovom alebo európskom podujatí. Verejne vyznáva, že behá na Božiu slávu.
4.03.2017 ste v Belehrade dosiahli svoj životný úspech a pre slovenskú atletiku štvrtú medailu z halových ME v ére samostatnosti. Zlato získal v Birminghame 2007 guliar Mikuláš Konopka, striebro teraz Vy a dva bronzy má v zbierke trojskokanka Dana Velďáková z Turína 2009 a Paríža 2011. Aký tvrdý a dlhodobý tréning spolu so správnou životosprávou tomuto úspechu predchádzal?
Absolvoval som každoročne, teraz už štvrtým rokom, náročnú prípravu zameranú na rozvoj všetkých pohybových schopností, kde sa postupne zvyšoval objem, ale najmä intenzita zaťaženia. Trénujem denne cca 2 hodiny, na sústredeniach 2x do dňa. Kondičná časť prípravy je najnáročnejšia, ale ja sa potrápim aj pri tréningu koordinačnom

. Dôležitou súčasťou mojej prípravy je aktívna ale aj pasívna regenerácia. Správna životospráva je základným predpokladom úspechu športovca, beriem ju ako samozrejmosť

.
Zaujalo ma Vaše vyjadrenie pre slovenské médiá: "Možno sa budete smiať. Atletiku robím na Božiu slávu." Nádherné. Srdečne gratulujem k Vášmu úspechu a ešte viac k Vášmu motívu. Akú úlohu zohráva vo Vašom živote a v dosiahnutom úspechu Ježiš Kristus?
Myslím, že dosť významnú. Viera v Boha mi pomáha v ťažkých chvíľach, ale aj na samotných pretekoch. Cítim, že ma Boh obdarúva svojimi milosťami a požehnaním a to je naozaj obrovská pomoc.
Na Vašom úspechu má nemalú zásluhu aj Vaša trénerka Naďa Bendová, ktorá Vás všestranne podporuje. Ako Vás motivuje Vaša trénerka a dosiahnutný úspech do ďalšej driny a nových víťazných cieľov?
Bez podpory trénera by príprava športovca nemala zmysel. Trénerka ma dokáže povzbudiť nie len počas tréningu, ked nemám silu ísť ďalší úsek, ale aj vo chvíľach, ked nejde všetko podľa plánu a našich predstáv. Sanží sa ma vždy pochopiť a to je pre mňa v tej chvíli dôležité. Úspech nás oboch posúva dopredu a je pre nás veľkou motiváciu do ďalšej práce. Som rád, že mi stanoví reálne a skromné výkonnostné ciele na sezónu, a ja ju potom prekvapím

.
Na Slovensku sa vieme veľmi tešiť z dosiahnutých športových úspechov v národných farbách. Sme hladní po pozitívnych a vzorných ľuďoch. K čomu by ste chceli ľudí svojím životným príbehom povzbudiť resp. inšpirovať?
Myslím, že som inšpiráciou najmä pre deti v mojom okolí a to ma teší. Ukázal som im, že ak človek ide za svojím cieľom, má vieru a dobrých ľudí okolo seba, úspech sa dostaví, aj keď podmienky nemáme ani zdaleka ideálne. Je dôležité, aby sa venovali športu, naučí ich to pravidelnosti, zodpovednosti a láske k niečomu čo robia. Ked sa vyskytnú prekážky, naučia sa ich prekonať.
Za rozhovor ďakuje Marek Nikolov
---
Latest

Random
Total: 152 stories in this language.
There are 454 in all languages. To change the language please click on one of the flags.
Talks
Geoff a Gina Poulter
Geoff and Gina Poulter are active in healing ministry in Great Britain and in other European countries. They have zeal for building Lords kingdom. In Slovakia are already known mainly throwgh Jesus heals ministry where they were main speakers. They believe, that Lord comes with power, when we call him by His name and walk in faith. They are full of gentleness and kind behavior to people, which they serve with prayer for healing and prophetic giftings. Their ministry folows healings, sings and wonders.


2017-10-03

Petr Jašek
As we know, faith is not a question of heritage. People must get their personal relation with the Lord Jesus Christ. This cannot be inherited. You have to be reborn in Jesus. In my life something similar happened.


2017-04-10

Ján Volko
I think Jesus plays a very important role. Faith in God helps me in difficult moments and also during competitions. I feel that God gives me His graces and blessing – and this is a huge support for me.


2017-03-27