Story - Saška Švancarová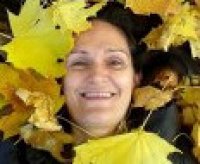 Patrí do spoločenstva laikov združených pri bratoch kapucínoch.
Aktuálne absolvuje prípravný seminár príhovornej modlitebnej služby pod vedením sr. Mary Paul Friemel a Silvie Pažourekovej, kde sa spolu ďalšími bratmi a sestrami pripravuje na najbližšiu službu Ježiš uzdravuje.
Bol obyčajný deň, pekný ako každý iný. Bola som v práci a to, ako strávim čas po nej, som už mala naplánované. Poobede mi však volal jeden brat, že potrebuje v kostole moju pomoc. Celkom som sa potešila a ponuku som prijala. Cestou som v duchu rozmýšľala, keďže Boh vedie tajomným spôsobom naše kroky:
"Pane Bože, chceš mi dnes niečo povedať, že si otočil moje kroky úplne opačným smerom a posielaš ma na miesto, ktoré som dnes vôbec nemala v pláne navštíviť? Okej, idem za Tebou...alebo nie?
Túto myšlienku som brala vážne iba chvíľu, hneď som ju zahnala a viac som jej nevenovala pozornosť. Veď milostivých situácií je veľa a ja ich nemôžem ani ovplyvniť, ani neviem rozoznať. Ja vlastne nemôžem nič, to iba Božia milosť. A Boh ju rozdáva ako chce, komukoľvek a kedykoľvek a v akej miere chce. Nevieme dňa ani hodiny.....a tak som šla.
Keď som už bola v kostole, musela som prejsť cez Chór, kde sa modlievajú bratia a sestry. Dvere boli zatvorené. Vstúpila som do miestnosti a poklonila som sa Pánu Ježišovi. Oproti Bohostánku sedel kňaz a modlil sa. Zavrela som za sebou dvere. Trvalo to celú večnosť. Mala som pocit, že som nevhodne vstúpila do veľmi intímnej chvíle medzi týmto kňazom a Bohom. Bolo to veľmi zvláštne. Miestnosť bola naplnená Duchom, cítila som jeho prítomnosť a zároveň aj vlastnú bdelosť. Myslela som, že sa zastavil čas a asi som sa ani nemýlila. Kňaz sa ani nepohol, bol zahĺbený a vážny, ani sa neobzrel. Nechcela som ho v tejto vzácnej, snáď svätej chvíli rušiť, ale aj tak som sa mu pozdravila, veľmi letmo a potichu. Neviem, čo bolo skôr a čo potom.
Kňaz sa zrazu ku mne prudko otočil, no nielen pohľadom, ale celou svojou bytosťou. V tej chvíli tam už nebol kňaz, ale sedel v ňom ukrižovaný Ježiš Kristus. Jeho pohľad bol hlboký a priamy, prenikavý a bolestivý, v jeho očiach sa zračila všetka bolesť za všetky hriechy sveta. Dotýkala sa mojej podstaty, celého môjho bytia, cítila som ju kdesi v útrobách a v hĺbke mojej duše.
Šokovalo ma to. Sila Jeho utrpenia ma presahovala, môj rozum to nedokázal pochopiť. Sama seba som sa pýtala, ako je možné, že tak veľmi trpel? Je to vôbec možné? Tak veľmi, že to nedokáže obsiahnuť bolesť a utrpenie celého tohto sveta. Nedokážem to ľudským jazykom poriadne opísať...
Pane Ježišu zmiluj sa nado mnou, zmiluj sa prosím nad nami....Ježiš, ktorý nás spasil, sedel tam ukrižovaný, trpiaci, bolestný a dával mi svojim tajomným spôsobom poznať, ako sa vtedy na Golgote za mňa polámal na kríži a láme sa dodnes a naveky. Za mňa, za môj hriech. Potom mi Duch Svätý ukázal, ako Ježiš láme svoje srdce v kňazovi a ako láme srdce kňaza v Ježišovi za nás všetkých. Vedela som, ako mi vraví " to kvôli Tebe, za Teba a pre Teba veľmi trpím". Nebola to výčitka, ale nesmierne nekonečná, milosrdná a bolestivá láska. Moje srdce bolelo spolu s Ježišovým, krvácalo a lámalo sa na márne kúsky. Jeden okamih a celú večnosť.
Vyšla som z miestnosti von. Hneď za dverami bol obrovský Kristov kríž, ktorý ma v tej chvíli okamžite celú úplne prenikol. Bolo v ňom všetko, pravda, múdrosť, spravodlivosť a utrpenie. Ostala som z tohto poznania zdesená a rozplakala som sa. A túto milosť, ktorú som práve dostala, som hneď obrátila na výčitku voči Bohu.
Nie, nie, nie, toto ja nechcem ani vidieť ani vedieť, čo mi to Pane Bože robíš. Plakala som. Plakala som niekoľko dní. Hnevala som sa na Otca, pretože presiahol hranice, ktoré som Mu ja určila a narušil štruktúry mojich vlastných masiek, ktorými sa skrývam pred pravdou. Tu ale nerozhodujem ja. Ja síce hľadám v mojich sestrách a bratoch Ježišovu tvár, ale akú tvár? Svoje hľadanie som obmedzila len na tvár krásnu, čistú, láskavú, radostnú, tvár svetla. Ani vo sne by ma nenapadlo, že mi dá Boh poznať v ľudskej tvári živého Krista ukrižovaného. A to určite nie je všetko.
Teraz prosím Ježiša, aby sa aj vo mne lámal za mojich blížnych, bratov a sestry.
Aj na základe Saškinej skúsenosti bude najbližšia služba Ježiš uzdravuje 14. októbra 2017 v bratislavskom UPC zameraná na "zlomených srdcom".
---
Back to stories | Share on Facebook | Become a friend of mojpribeh.sk on FB and share the Gospel
Good news
---
Video
Zaujímavá a výpovedná skúsenosť západoeurópskeho muža s hinduizmom, budhizmom, jógou, ezoterikou a okultizmom.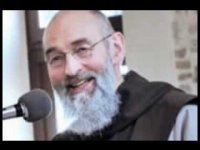 ---
Príbeh bývalého teroristu, ktorý dnes spája etniká a kmene.
Stephen Lungu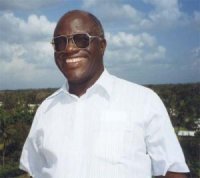 ---
Hudobníčka Lacey Sturm, bývalá speváčka kapely Flyleaf, bola presvedčenou ateistkou a mala v úmysle vziať si život... ale zrazu sa všetko zmenilo.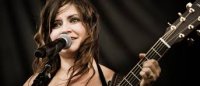 ---
"A rozhnevaný pán ho vydal mučiteľom, kým nesplatí celú dlžobu. Tak aj môj nebeský Otec urobí vám, ak neodpustíte zo srdca každý svojmu bratovi." (Mt 18, 34-35)
---
We all are part of a great story. The great story of the world is composed of past and present stories of lives of individual people. The portal mojpribeh.sk is focused on the most important moment of the story of the world and individual, the moment of personal experience of person with God.
Latest

Random
Total: 149 stories in this language.
There are 437 in all languages. To change the language please click on one of the flags.
Talks
Geoff a Gina Poulter
Geoff and Gina Poulter are active in healing ministry in Great Britain and in other European countries. They have zeal for building Lords kingdom. In Slovakia are already known mainly throwgh Jesus heals ministry where they were main speakers. They believe, that Lord comes with power, when we call him by His name and walk in faith. They are full of gentleness and kind behavior to people, which they serve with prayer for healing and prophetic giftings. Their ministry folows healings, sings and wonders.


2017-10-03

Ján Volko
I think Jesus plays a very important role. Faith in God helps me in difficult moments and also during competitions. I feel that God gives me His graces and blessing – and this is a huge support for me.


2017-03-27

Jerry Armelli
Former gay: It's a satisfying emotional and sexual relationship? Emotionally, sexually, absolutely; we both love sex. We're blessed. Sometimes we cry after we make love. It is very good.


2011-09-17
Facebook
Cesta+
Books