Story - Matej Tóth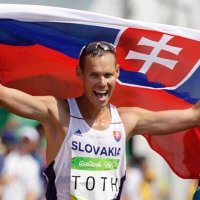 Olympijský víťaz v rýchlej chôdzi na 50 Km z Ria 2016 a majster sveta z roku 2015 v Pekingu. Je manželom a otcom 2 detí.
Slovensko zatiaľ vo svojej histórii nemá veľa olympijských víťazov. Spôsob akým ste na posledných Letných olympijských hrách v Riu (2016) získali zlatú medailu bol strhujúci. Aký tvrdý a dlhodobý tréning spolu so správnou životosprávou tomuto úspechu predchádzal?
Príprava na olympiádu v Riu trvala bez zveličovania 20 rokov. V Riu sa v podstate odzrkadlil každý z tých možno 100 miliónov krokov, ktoré som absolvoval od 13 rokov v tréningu. Aj aj keď 93 tisíc kilometrov, 200 párov zničených tenisiek, približne 7 rokov z tých 20-tich mimo domova znie desivo, priam martýrsky, ja to nevnímam ako obetu alebo dril.
Samozrejme príprava na 50km je veľmi náročná, ale keď niečo robíte s láskou a radosťou, príde Vám to úplne prirodzené.
To platí aj pre všetky tie detaily, ktoré výkon ovplyvňujú- životospráva, stravovanie, regenerácia. Mal som to šťastie v živote, že od malička som mal úžasnú výchovu mojich rodičov, že môj prvý tréner mi vštepil lásku k športu a motivoval ma k tvrdej práci, že ma celý čas podporuje moja skvelá rodina a v mojom okolí sú ľudia, ktorí so mnou ťahajú za jeden povraz. A toto všetko sa neudialo náhodou. Preto ďakujem predovšetkým Bohu za všetky tieto veci, ktoré ovplyvnili môj život, za všetkých ľudí, ktorých mi poslal a za to šťastie, ktoré v živote mám.
V posledných metroch pred cieľovou páskou bolo vo Vašich očiach a tvári vidieť námahu, bolesť, ale aj obrovskú radosť vyjadrenú zdvihnutými rukami. Svoju vďaku ste vyjadrili pred celým svetom aj prežehnaním sa. Akú úlohu zohráva vo Vašom živote a v dosiahnutom úspechu Ježiš Kristus?
Tie posledné metre sú pre mňa v každých pretekoch veľmi emotívne. Aj keď 50-ka je dlhá, väčšinu trate som koncentrovaný na výkon. Som sústredený na preteky, srdcovú frekvenciu, tempo, občerstvovanie. Ale práve v záverečnej rovinke to zo mňa všetko spadne a môžem nechať emóciám voľný priebeh. A vtedy myslím na svojich najbližších. Tých, ktorí ma podporujú, fandia a stoja pri mňa v dobrom i v zlom, môj pozdrav a myšlienky idú aj do neba k tým, ktorý už nie sú medzi nami, ale viem, že sa na to z hore pozerajú a samozrejme veľká vďaka ide aj Pánu Bohu. Lebo aj on je môj najbližší a ako som už spomínal v predchádzajúcej odpovedi, vďačím mu za všetko, čo ma v živote stretlo.
Aj keď mám krásny a šťastný život, nie vždy bolo všetko ružové a ideálne, ale ja sa riadim heslom, že všetko zlé je na niečo dobré a Pán Boh má svoj plán. Preto sa snažím nájsť vo všetkom a všetkých ľuďoch hlavne to dobré.
A potvrdilo sa mi to veľa krát, že zdanlivo negatívne veci v konečnom dôsledku viedli ku krásnym životným situáciám. Ježiš Kristus je môj vzor a priateľ. Snažím sa žiť podľa jeho vzoru. Predovšetkým v láske, dobrote, poctivosti a viere. Obraciam sa na neho často vo svojich prosbách, ale hlavne vo svojich vďačnostiach.
V roku 2016 ste sa na Slovensku stali športovcom roka. Predbehli ste v hlasovaní športových redaktorov dokonca aktuálneho majstra sveta a mimoriadne obľúbeného cyklistu Petra Sagana, ktorý mimochodom tiež verí v Ježiša Krista. Motivuje Vás tento úspech do ďalšej driny a nových víťazstiev?
Je krásny pocit byť ohodnotený ako najlepší športovec Slovenska, ale to nie je to, prečo športujem, prečo trénujem. A už vôbec to neberiem, že som v tej ankete niekoho porazil. Rok 2016 bol pre slovenský šport úžasný a úspešný a to je pre mňa najväčšia odmena. A bolo by mi jedno, či som prvý alebo štvrtý. Aj keď opakujem, že ocenenie si veľmi cením. Pre mňa je oveľa väčšia motivácia, robiť, čo ma baví, čo prináša radosť mne, mojim blízkym a v poslednej dobe aj veľa ľuďom na Slovensku. To je to, prečo som ochotný ísť na tréning či je -20 alebo 35 stupňov, prečo v snehu odšliapem 40km tréning. Teším sa, že aj po spomínaných 20 rokoch tréningu mi pohyb, tréning prináša radosť. A kým to tak bude, tak chcem naďalej športovať, chcem prinášať radosť nášmu národu a užívať si každý deň.
Naša spoločnosť veľmi potrebuje dobré vzory. Ste jedným z nich. K čomu by ste chceli ľudí svojím príbehom a príkladom povzbudiť/ inšpirovať?
Snažím sa motivovať deti k športu a športovým hodnotám duchu fair play. Lebo sám viem, ako mi šport pomohol v rozvoji mojej osobnosti. Nielen z fyzického, ale hlavne psychologického. Šport ma naučil k zodpovednosti, cieľavedomosti, poctivosti, pokore, zvládať stresové situácie, tímovej práci a mohol by som pokračovať. Som rád, že toto si začínajú stále viac a viac uvedomovať rodičia, pedagógovia, úradníci a aj samotné deti a šport sa opäť stáva súčasťou každodenného života veľa rodín. Ale nie každý môže byť športovec, nie každý môže byť olympijský víťaz, ale ja snažím ľudí motivovať k podobným hodnotám, ktoré ma naučil šport, aby využívali aj v bežnom živote. Lebo vyššie spomínané platí aj pre úspešných právnikov, lekárov, učiteľov.
A úplne najvyšší cieľ mojej snahy, k čomu chcem všetkých ľudí motivovať sú kresťanské hodnoty, odkaz Ježiša Krista.
Lebo len s láskou, vierou, dobrotou v srdci, empatiou, solidárnosťou, milosrdenstvom môžeme žiť krásny, šťastný a spokojný život. Naučme sa mať sa radi, zabudnime na nenávisť, odpúšťajme (veľakrát úplne banality) a svet bude krajší. Nie Boh môže za všetko zlé, čo sa vo svete deje- ale ľudská nenávisť a zloba.
Za rozhovor ďakuje Marek Nikolov
---
Back to stories | Share on Facebook | Become a friend of mojpribeh.sk on FB and share the Gospel
Good news
---
Video
Zaujímavá a výpovedná skúsenosť západoeurópskeho muža s hinduizmom, budhizmom, jógou, ezoterikou a okultizmom.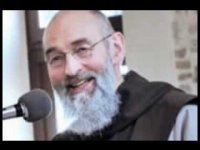 ---
Príbeh bývalého teroristu, ktorý dnes spája etniká a kmene.
Stephen Lungu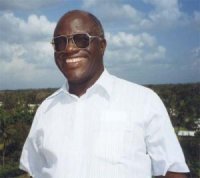 ---
Hudobníčka Lacey Sturm, bývalá speváčka kapely Flyleaf, bola presvedčenou ateistkou a mala v úmysle vziať si život... ale zrazu sa všetko zmenilo.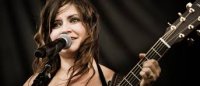 ---
"A rozhnevaný pán ho vydal mučiteľom, kým nesplatí celú dlžobu. Tak aj môj nebeský Otec urobí vám, ak neodpustíte zo srdca každý svojmu bratovi." (Mt 18, 34-35)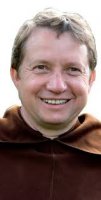 ---
We all are part of a great story. The great story of the world is composed of past and present stories of lives of individual people. The portal mojpribeh.sk is focused on the most important moment of the story of the world and individual, the moment of personal experience of person with God.
Latest

Random
Total: 149 stories in this language.
There are 437 in all languages. To change the language please click on one of the flags.
Talks
Geoff a Gina Poulter
Geoff and Gina Poulter are active in healing ministry in Great Britain and in other European countries. They have zeal for building Lords kingdom. In Slovakia are already known mainly throwgh Jesus heals ministry where they were main speakers. They believe, that Lord comes with power, when we call him by His name and walk in faith. They are full of gentleness and kind behavior to people, which they serve with prayer for healing and prophetic giftings. Their ministry folows healings, sings and wonders.


2017-10-03

Ján Volko
I think Jesus plays a very important role. Faith in God helps me in difficult moments and also during competitions. I feel that God gives me His graces and blessing – and this is a huge support for me.


2017-03-27

Jerry Armelli
Former gay: It's a satisfying emotional and sexual relationship? Emotionally, sexually, absolutely; we both love sex. We're blessed. Sometimes we cry after we make love. It is very good.


2011-09-17
Facebook
Bulletin board
Books