Story - Augustín Ugróczy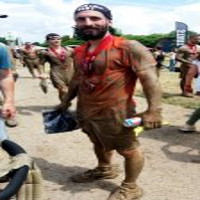 Ing. arch. Augustín Ugróczy majú spolu s manželkou 4 deti. Vedie stretnutia mužov s názvom Pajta.

Venuje sa projekcii stavieb, kde popri štandardných materiáloch sa snaží presadzovať tie ekologické. Z nich je to predovšetkým drevo,slama, hlina a ovčia vlna. Jeho víziou je ponúkať ľuďom stavby, ktoré budú napĺňať ich skutočné túžby a potreby. Spolu s kamarátom založil atelierarcha.sk
Ahojte chlapci, mládenci, muži, mudrci, odpadlíci, vagabundi, hľadači pokladov, drakobijci, kávičkári, hudobníci, načúvači, jedným slovom UČENÍCI. Takýmto oslovením na úvod mailu zvolávam mojich chlapcov na pravidelné mesačné stretká s názvom PAJTA.
Toto všetko sme my. Toto všetko som ja. Už je to 15 rokov od tej temnej noci, kedy som prechádzkou po tmavom parku, chcel zahnať depresiu, úzkosť.
Mal som strach, že umriem - len tak, spontánne. Že znovu príde jeden z tých blackoutov a ja sa už nepreberiem. Na svoje vyziabnuté telo od anorexie (alebo ako by sa to mohlo volať, keď to má chlap?) som natiahol svoje otrhané oblečenie a čierny plášť. Ako som sa prechádzal a zúril vo mne armagedon, sadol som si na lavičku skadiaľ je výhľad na moje rodné sídlisko v Prievidzi. Díval som sa na rozsvietené paneláky a videl som seba ako dieťa. 6 ročný Gustík, čo pozná všetkých dinosaurov a netúži po ničom inom, než stať sa paleontológom. Vidím svoje očakávania a potom tie rany.
Zrazu mám 12 a na chrbte nálepky: "darebák, leňoch, grázel, vagabund..." Počúval som: " máš na viac, ale si lenivý, naháňaš sa len za vetrom, snílek..."
V škole sa ukázalo že som priemerný. A viete čo robia priemerní?
Priemerní sa flákajú, sprejujú po stenách a naháňajú dievčatá. Prijal som, že sa nedokážem učiť a na dinosaurov môžem zabudnúť. Tak som sa dal na iné cestičky - pouličné. Z toho vzniklo napätie. Strašné bolestivé napätie. Beznádej ako vyšitá. Túžil som byť hodnotný, ale hodnoty som rúcal.
Dal som sa na okultizmus, počúval satinistickú hudbu... Pritom som to nechcel. Ach. Toto je údel mnohých chlapcov a takíto sú aj moji chlapci z pajty. Sú to malí chalani, čo im život zobral ich skutočné sny a oni si vymysleli nové, nedokonalé, pyšné a potom prestali vládať.
Až kým do našeho života neprišiel On.
Ach, ešte teraz sa mi valia slzy do očí, keď mám povedať jeho meno. Ježiš. Môj Ježiš. Náš Ježiš. Sedel som teda na tej lavičke a pozeral na tie rozsvietené paneláky a v tom vo mne zaznela pieseň. Jedna z tých "neskutočne trapných" skladieb ktoré si púšťala moja mamina. A v piesni: "Ježiš ťa miluje, trala la la la..." "Do ri.. čo to je?" Je to brutal, ale odrazu sa vo mne všetko zmenilo. Ani som nezaplakal, ani nepadol na kolená, len som vedel, že je koniec, že starý človek umrel.
Vstal som a žil. Každý deň v kostole a biblia a On. Všetky depresie a blackouty prešli a ja žijem. Dnes mám ženu, a štyri deti a viete čo? Viete ako som spomínal, že som naháňal vietor? Je to šupa, ale ja som ho všetok pochytal. Vyštudoval som univerzitu (vedeli ste, že na výške sa už nepíšu diktáty? Vydržte), síce nie paleontológiu, ale architektúru a s kamarátom máme ateliér Archa a prekopávame minulosť a hladáme pradávne postupy, inovujeme ich a navrhujeme domy z dreva slamy a hliny.
A stretávame sa na stretkách pajta. A tam sú tí moji chlapci, ako som ich spomínal a aj do ich životov prišiel On. Tiež "sedeli na svojich lavičkách" a Ježiš ich navštívil a oni sa znovuzrodili. Takže sa stretávame a vytvárame priestor, kde nie sú očakávania, kde ťa nikto nechce napraviť, kde ťa nikto nemá za darebáka.
Prichádzajú baníci, drevorubci, podnikatelia, učitelia, muzikanti, programátori, lekári, kazatelia, kňazi... Prichádzajú chalani so svojim Ježišom a učia sa od neho a učíme sa od seba navzájom, ako sa učiť, modliť, prorokovať, smiať, vtipkovať, radovať, plakať, zápasiť a vyhrávať.
Ako Ti ja, Ježiš ďakujem za to, že si ma zachránil. Že si ma nechal umierať a vidieť hĺbku priepaste a že si sa nebál zababrať od krvi a vytrhol si ma.
Tak teda bratia, chlapci, snílci, vagabundi... učeníci, nasadajme na svoje harleye, mustangy, felicie a multiply, tam vonku nás čakajú naši zlomení priatelia, hovorí Kráĺ.
---
Back to stories | Share on Facebook |
Send to vybrali.sme.sk
Good news
---
Video
Zaujímavá a výpovedná skúsenosť západoeurópskeho muža s hinduizmom, budhizmom, jógou, ezoterikou a okultizmom.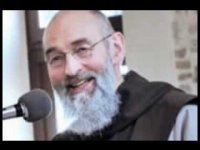 ---
Príbeh bývalého teroristu, ktorý dnes spája etniká a kmene.
Stephen Lungu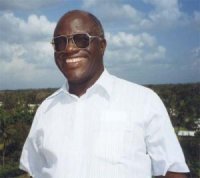 ---
Hudobníčka Lacey Sturm, bývalá speváčka kapely Flyleaf, bola presvedčenou ateistkou a mala v úmysle vziať si život... ale zrazu sa všetko zmenilo.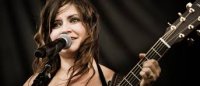 ---
"A rozhnevaný pán ho vydal mučiteľom, kým nesplatí celú dlžobu. Tak aj môj nebeský Otec urobí vám, ak neodpustíte zo srdca každý svojmu bratovi." (Mt 18, 34-35)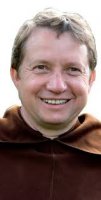 ---
We all are part of a great story. The great story of the world is composed of past and present stories of lives of individual people. The portal mojpribeh.sk is focused on the most important moment of the story of the world and individual, the moment of personal experience of person with God.
Latest

Random
Total: 136 stories in this language.
There are 388 in all languages. To change the language please click on one of the flags.
Talks
Jerry Armelli
Former gay: It's a satisfying emotional and sexual relationship? Emotionally, sexually, absolutely; we both love sex. We're blessed. Sometimes we cry after we make love. It is very good.


2011-09-17

Gina and Geoff Poulter
I was impressed by your attentiveness, love and respect to one another after 45 years of marriage. What would you recommend to new couples if they would like to be so happy after so many years of life together.


2011-06-09

Michael Glatze
Michael you used to be one of the leaders of the homosexual movement in America. In your story you state, that the homosexual movement supports the sin and corruption. Could you, please, describe this corruption background of the homosexual movement in detail?


2010-12-24
Facebook
Bulletin board
Books