Story - Katarína Randová

31 ročná mama dvoch detí, pracuje ako lektorka vo svojej firme
Môj život sa do istého momentu podobal tisíckam iných životov. Bola som naozaj sviatočná kresťanka. Taká, čo mala všetky sviatosti, no ani jednu nechápala naplno. Vo viere som extra nebola vychovávaná. Starí rodičia ma viedli aspoň máličko, doma sa však o Bohu nehovorilo.
A počuť od niekoho svedectvo o živom Bohu bolo nepredstaviteľné.
Čo sa však stalo, že som Boha našla? Že si s ním budujem vzťah, ktorý je jedinečný a výnimočný? Pýtam sa to sama seba tak často a napriek tomu odpoveď nenachádzam. Niekto vie presne, ktorý bol ten zlomový moment. Vie, kedy sa ho Boh dotkol a on sa obrátil. Ja ho nepoznám. Bola to skôr súhra viacerých momentov, vďaka ktorým som sa obrátila.
Počiatok mojej prítomnosti v kostole bolo prvé sväté prijímanie mojej dcérky. Nikdy som pečiatky a podpisy za sväté omše neuznávala, no v tomto prípade spravili zázrak. Bola som donútená do kostola chodiť, aj keď veľkou nechuťou. To, čo som vyžarovala, pôsobilo aj na dcérku. Ani ona z náhleho chodenia do kostola nebola nadšená. Raz sme zmeškali omšu v kostole, kam sme chodili a šli sme ku kapucínom. A tam sa to začalo.
Prvé omše neboli ničím odlišné od tých predchádzajúcich v inom kostole. No zrazu som pocítila obrovskú záplavu pokoja v srdci. Akoby sa ma niekto dotkol a povedal: "Som tu pre teba." Nevedela som ani čo a ani kto, len vo mne ostal ten pocit. Potom sa postoj "musím" do kostola zmenil na "chcem". Môj život odvtedy bol jeden obrovský zmätok. Chcela som si ho upratať a tak som sa pýtala. Ako viem, že sa ma Boh dotkol? Čo odo mňa chce? Prečo to spravil? A mnohé iné, ktoré si dnes už moc nepamätám. Čoraz viac som cítila Boha pri sebe. Po novom roku som si nevedela predstaviť nebyť v kostole alebo nemodliť sa k nemu. Prenikal ma pocit pokory.
Začala som chápať, prečo je bolesť potrebná. Že nás očisťuje a posúva bližšie k Bohu. No stále som nemala odpoveď na mnohé otázky.
Stretla som sa teda s bratmi zo žilinského kláštora. S každým som mala príležitosť sa rozprávať. Získala som odpovede na otázky, ktoré ma ťažili najviac. Hľadala som informácie, začala čítať Bibliu a Boh mi prihrával do cesty ľudí, ktorí mi pomáhali s hľadaním mojej cesty. Nielen bratia z kláštora, ale aj bývalá spolužiačka z vysokej školy Aďka spolu s manželom mi pomohli nájsť odpovede. A dodnes mám rada rozhovory s ňou.
Hoci moja viera nerástla veľmi rýchlo, klíčila. Boh sa mi prihováral, dával znamenia a ja som ho cítila. Bola však situácia, kedy som si už bola istá, že Boha mám pri sebe a zrazu sa odmlčal. Deň, dva tri, päť... Povedala som si, že ja toto nemám za potreby a chcela to nechať všetko tak. Potom si ma však znova pritiahol k sebe. Pomohol mi získať niečo, za čo som sa predtým modlila. Rozhodla som sa, že to s Bohom teda skúsim. Prešli dni, týždne a mesiace. Denne som ho hľadala, prosila a ďakovala a najmä pochopila. Pochopila, že Boha nemôžem ani mať a ani mu celkom rozumieť. Že viera nie je o tom, či Boh robí to, čo chcem ja. Že viera je o tom, že mu verím, aj keď celkom nerozumiem dôvodu. On sa vždy nakoniec ukáže. Že ako vraví farár z východu: "Život je skúška z jediného predmetu. Z lásky".
Dalo by sa povedať, že môj život sa na dobré obrátil a Boh vyplnil prázdnotu v ňom. A že keď už som ho našla, tak sa mi nič zlé nemôže stať.
Chcela by som tomu veriť, viem však, že viera nám nezaručí ľahší život. Pomôže nám však ľahšie niesť kríž, ktorý máme. Ak moja viera a láska k Bohu bola do tohto momentu silnejúca, od momentu jedného vyšetrenia rástla míľovými krokmi. Potvrdilo to, že láska bez kríža neexistuje a kríž bez lásky neunesieš.
Pred rokom mi vyšli nedobré výsledky na HPV vírus, ktorý spôsobuje rakovinu krčka maternice. Keďže to nebolo veľmi vážne, čakali sme na ďalšie stery. Ich výsledky boli opäť horšie ako predtým. A takto sa to opakovalo ešte raz. Výsledky sa zhoršili, dokonca výsledky na rakovinové bunky vyšli všetky pozitívne. Mne sa vtedy zrútil svet. Ovládol ma strach a nedôvera, že tak s týmto Boh nespraví nič. Pochopila som, že čítať a uveriť príbehom uzdravenia je vždy ľahšie ako veriť, že toto Boh dokáže práve u mňa. V deň, keď mi zavolala lekárka oznámila výsledky, som bola v kapucínskom kláštore na Lectio divinae. Ja vždy povznesená nad problémy, usmiata aj v ťažkých momentoch, som bola zrazu tichá, na omši som plakala a pri čítaní a rozoberaní písma v skupinke, mĺkva ako ryba. Leskli sa mi len slzy v očiach. Ja a moja kamarátka Katka sme ostali zrazu samé s bratom Jankom. Keď som povedala, čo sa mi stalo, povestný úsmev z tváre sa mu na sekundu stratil, ale zachoval pokoj. Nechal ma vyplakať sa a porozprávali sme sa o tom. Okrem povzbudenia v ten deň toho veľa nemohol spraviť. Až neskôr.
Keď som vychádzala z miestnosti, stretla som na chodbe brata Leopolda, ktorý keď videl moje uplakané oči, ma zobral nazad do tej istej izby. Ostali sme sami, vyspovedal ma a dal mi pomazanie chorých. Z jeho rúk šlo teplo a pokoj. Neviem si to vysvetliť doteraz, ale neskutočné teplo. A pocit, akoby zo mňa všetko zlé odchádzalo.
Od toho dňa sa začal kolotoč vyšetrení, termín operácie, ktorý bol stanovený o niekoľko týždňov neskôr. Čím bližšie bolo k termínu, tým viac som mala strach. Boh stál pri mne. Posielal mi do života ľudí, ktorí mi pomáhali zvládnuť túto situáciu. Keď som bola na dne, zdvihol ma. Stále som ho cítila. A napriek tomu, že som ochorela, ani jediný raz som mu nič nevyčítala. Nepadla odo mňa ani tak obľúbená otázka prečo. Ani ako to mohol dopustiť, keď už žijem podľa jeho pravidiel. Jednoducho som mu zverila svoj život. A odvtedy ho riadil viditeľne lepšie. Od momentu, kedy som mu to dovolila a začala veriť.
Časom sa vždy ukáže, s kým si človek rozumie najviac. Aj ja som si našla svojho duchovného sprievodcu, môjho anjela strážneho na Zemi. Brata Janka. Celý čas sa za mňa modlil a nebol sám, o tom som presvedčená. Za moje zdravie sa modlilo mnoho ľudí. On však bol asi jediný, ktorý poznal všetky moje padnutia na kolená, keď som už nevládala. Vždy ma povzbudil, že Boh je milosrdný a mám veriť. Postavil ma na nohy, keď som pomyselne spadla. Niekoľkokrát. Keď som prestávala veriť a na prvý pohľad bolo jednoduchšie sa vzdať, mi Boh poslal do cesty jeho a on povedal pár viet a ja som znova mala silu ísť. Toto trvalo skoro 6 týždňov. Aj operácia prebehla v tom čase, zobrali mi väčší kus krčka na histológiu. Na výsledky som mala čakať 2-3 týždne. Prognóza – odobratie krčka alebo maternice.
Po 5 dňoch mi doma zazvonil mobil a volal môj lekár. So slovami, že nevie ako, ale som v poriadku. Rozplakala som sa. Vedela som, že to bol zázrak, pretože prognózy boli zlé. Že Boh dopustil, ale neopustil. Že to bola veľká skúška viery, v ktorej som obstála. Ale len vďaka sile modlitby, vďaka ľuďom, ktorí ma majú radi a ich modlitbám a vďaka láske k Bohu. Hneď v ten deň som obetovala svätú omšu za všetkých, ktorí sa za mňa modlili. Pretože modlitba dokáže u Boha vyprosiť zázraky.
Dnes svojím vlastným životom svedčím o Bohu a jeho milosrdenstve, premenách životov a sile viery. Rozhodnutie ísť za Ním ma stálo veľa sily, obetovania a nepochopenia od priateľov, no viem, že to stojí za to. Človek potrebuje sprievodcu na ceste a mať vedľa seba Boha, to stojí za každé utrpenie, bolesť či skúšky. Pretože On vraví, aby sme sa toľko netrápili tým, čo sa vôkol nás deje. Že to už je jeho starosť a naša úloha je len veriť a milovať. A ja Ho cítim na každom kroku, aj keď ho nevidím.
---
Back to stories | Share on Facebook | Become a friend of mojpribeh.sk on FB and share the Gospel
Good news
---
Video
Zaujímavá a výpovedná skúsenosť západoeurópskeho muža s hinduizmom, budhizmom, jógou, ezoterikou a okultizmom.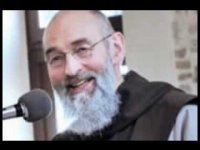 ---
Príbeh bývalého teroristu, ktorý dnes spája etniká a kmene.
Stephen Lungu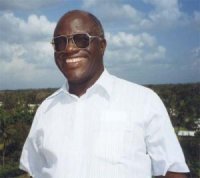 ---
Hudobníčka Lacey Sturm, bývalá speváčka kapely Flyleaf, bola presvedčenou ateistkou a mala v úmysle vziať si život... ale zrazu sa všetko zmenilo.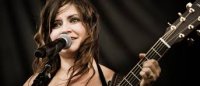 ---
"A rozhnevaný pán ho vydal mučiteľom, kým nesplatí celú dlžobu. Tak aj môj nebeský Otec urobí vám, ak neodpustíte zo srdca každý svojmu bratovi." (Mt 18, 34-35)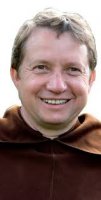 ---
We all are part of a great story. The great story of the world is composed of past and present stories of lives of individual people. The portal mojpribeh.sk is focused on the most important moment of the story of the world and individual, the moment of personal experience of person with God.
Latest

Random
Total: 149 stories in this language.
There are 437 in all languages. To change the language please click on one of the flags.
Talks
Geoff a Gina Poulter
Geoff and Gina Poulter are active in healing ministry in Great Britain and in other European countries. They have zeal for building Lords kingdom. In Slovakia are already known mainly throwgh Jesus heals ministry where they were main speakers. They believe, that Lord comes with power, when we call him by His name and walk in faith. They are full of gentleness and kind behavior to people, which they serve with prayer for healing and prophetic giftings. Their ministry folows healings, sings and wonders.


2017-10-03

Ján Volko
I think Jesus plays a very important role. Faith in God helps me in difficult moments and also during competitions. I feel that God gives me His graces and blessing – and this is a huge support for me.


2017-03-27

Jerry Armelli
Former gay: It's a satisfying emotional and sexual relationship? Emotionally, sexually, absolutely; we both love sex. We're blessed. Sometimes we cry after we make love. It is very good.


2011-09-17
Facebook
Bulletin board
Books