Story - Katarína Kuchtová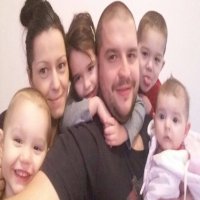 Manželka a matka 7 detí. Žijú v Špačinciach.
Chcela by som týmto svedectvom povzbudiť všetky rodiny. Prosím Pána nech každý, kto to bude čítať, zakúsi Boží dotyk.
Volám sa Katka a som manželka Tomáška a matka 7 detí. 3 máme u Pána a 4 nám robia radosť tu: Mária Katarína má 5 a pol roka, Jakub 4, Šimonko mal 2, a Mária Alžbetka má 8 mesiacov, narodila sa na sviatok narodenia Panny Márie.
Všetky som ich mala cisárskym rezom. Musela som. Mala som komplikovaný prvý pôrod a potom tie ostatné už museli byť cisárskym. Pán sa oslávil a bol pri mne stále. Počúvala som samé ponižovanie od lekárov a posudzovanie, posmechy, nabádanie k prerušeniu tehotenstva, podviazaniu vaječníkov a všetko, čo sa len dá.
Len môj doktor stál pri mne a povzbudzoval ma, a to nie je kresťan.
Keď som porodila Šimonka, bolo to pred Vianocami. Potom, ako sme boli asi týždeň doma, prišla nás pozrieť lekárka. Keď kontrolovala Šimonka, nemohla zachytiť jeho tep - bol okolo 200.
Okamžite volala záchranku. Celý ten čas, kým sme došli do nemocnice, trval večnosť. Modlila som sa a prosila Pána o záchranu nášho Šimonka. Prišli sme do nemocnice a lekár mu nameral tep 300 - to je na kolaps a smrť.
Plakala som, triasla som sa a modlila sa. Poslali nás s manželom za dvere a počuli sme len plač nášho Šimonka, modlili sa k Matke Božej a prosili Pána. A zrazu mi Tomi hovorí:
"Katka, všetko je tak, ako chce Boh. Ak ho chce mať pri sebe, neurobíme nič, tak nech sa stane jeho vôľa."
Lekári medzitým Šimonka museli vypnúť z prístroja a na displeji bola rovná čiara...
Bolo to ako vo filme... A potom sa čakalo kým naskočí srdiečko. Povedali, že ako keby ho museli resetnúť.... a naskočilo.. Znovu sa na displeji objavil tep...Šimonko žije! Boj vyhral.
Mal predpísané tabletky, ktoré som mu dávala každých 8 hodín celý rok. Musela som sa naučiť merať tep a pozerať ho stále, aby mi niekde neskolaboval. Tabletky zabrali a keď mal 8 mesiacov, boli sme s manželom a Šimonkom v Medžugorii poprosiť Máriu o pomoc, aby mu dala nové srdce... a ona to splnila.
Po roku Šimonko vysadil lieky a doteraz prospieva - je proste zdravý a Pán sa oslávil. Ešte chcem k tomu povedať, že moja pediatrička, ktorá je veriaca, mi povedala, že ona nemala cestu k nám, ale že si povedali s manželom, že ešte príde pozrieť mňa. Pán ju poslal, keby neprišla, tak by Šimonko dnes asi nežil.
A druhá okolnosť - službukonajúci lekár na pohotovosti v nemocnici, ktorý nemal mať vôbec v ten večer službu, bol odborník na srdce. Vymenil službu lekárovi, ktorý mi to potom povedal, takže Pán riadil ich kroky ....Vďaka ti Pane...
Tehotenstvo s Alžbetkou bolo náročné aj kvôli tomu, že moja maternica bola oslabená a o detičky som sa starať musela. V 20. týždni tehotenstva sme boli s manželom na charizmatickej duchovnej obnove. Už dlhšie som cítila bolesti a nevládala som už nič, ledva som chodila. Ale stále som dúfala.
No a tam povedal páter pri adorácii moje meno a že som bola uzdravená (hovoril aj o iných okrem mňa). Keď to povedal, vedela som, že Boh sa ma dotkol a že som zdravá, a radostná som tomu uverila! Keď som o pár dní pobehovala po dome a nič mi nebolo, aj bolesti odišli, tak mi Tomi povedal, že je to zázrak a tak sme sa tešili.
Mesiace plynuli, až bola na svete Alžbetka. Aj keď ten, zatiaľ posledný pôrod (lebo nevieme čo má Pán v pláne), bol najbolestivejší, ale dá sa to zvládnuť. Išla som potom na kontrolu po šestonedelí a čakalo ma ďalšie prekvapenie, ba až šok. Lekár mi povedal:
"Pani Kuchtová, nechcel som vás znervózňovať a znekľudňovať počas tehotenstva, ale v 20 týždni sa Vám trhala maternica. Nič by som Vám nepomohol, keby som Vám to povedal. A tak som Vás len s maličkou dušičkou čakal o mesiac, ale viac som myslel, že sa stane niečo zlé a vlastne som už ani nedúfal. Ale po mesiaci sa to scelilo a upravilo samé a viac-menej je to zázrak..." (bolo to v tom čase, keď sme boli na duchovnej obnove).
Vyšla som z ordinácie a plakala som ako malé dieťa. Vtedy som cítila Jeho prítomnosť, ako mi hovorí, že je tu so mnou a pochopila som, že sa stal zázrak. Že mne, obyčajnej hriešnej, sa stal zázrak. Budeme Ho za to chváliť a oslavovať naveky.
Každý deň mu spoločne celá rodina ďakujeme a chválime ho a viem, že aj keď sú u nás doma búrky, príde Ježiš a utíši všetko rozhádané a uzdraví všetko choré....
Nech je zvelebený Boh. Požehnaný čas plný milosti Vám prajem.
---
Back to stories | Share on Facebook | Become a friend of mojpribeh.sk on FB and share the Gospel
Good news
---
Video
Zaujímavá a výpovedná skúsenosť západoeurópskeho muža s hinduizmom, budhizmom, jógou, ezoterikou a okultizmom.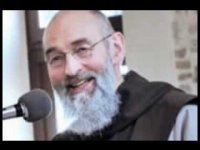 ---
Príbeh bývalého teroristu, ktorý dnes spája etniká a kmene.
Stephen Lungu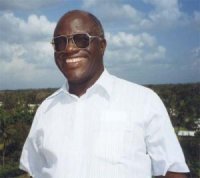 ---
Hudobníčka Lacey Sturm, bývalá speváčka kapely Flyleaf, bola presvedčenou ateistkou a mala v úmysle vziať si život... ale zrazu sa všetko zmenilo.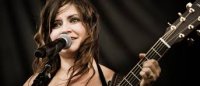 ---
"A rozhnevaný pán ho vydal mučiteľom, kým nesplatí celú dlžobu. Tak aj môj nebeský Otec urobí vám, ak neodpustíte zo srdca každý svojmu bratovi." (Mt 18, 34-35)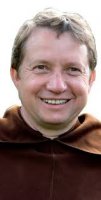 ---
We all are part of a great story. The great story of the world is composed of past and present stories of lives of individual people. The portal mojpribeh.sk is focused on the most important moment of the story of the world and individual, the moment of personal experience of person with God.
Latest

Random
Total: 149 stories in this language.
There are 437 in all languages. To change the language please click on one of the flags.
Talks
Geoff a Gina Poulter
Geoff and Gina Poulter are active in healing ministry in Great Britain and in other European countries. They have zeal for building Lords kingdom. In Slovakia are already known mainly throwgh Jesus heals ministry where they were main speakers. They believe, that Lord comes with power, when we call him by His name and walk in faith. They are full of gentleness and kind behavior to people, which they serve with prayer for healing and prophetic giftings. Their ministry folows healings, sings and wonders.


2017-10-03

Ján Volko
I think Jesus plays a very important role. Faith in God helps me in difficult moments and also during competitions. I feel that God gives me His graces and blessing – and this is a huge support for me.


2017-03-27

Jerry Armelli
Former gay: It's a satisfying emotional and sexual relationship? Emotionally, sexually, absolutely; we both love sex. We're blessed. Sometimes we cry after we make love. It is very good.


2011-09-17
Facebook
Cesta+
Books