Story - Katarína Kolčárová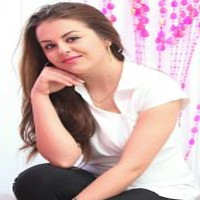 Katarína má 29 rokov a povolaním je kozmetička.
Natrafila som na vašu stránku v čase, keď som sa cítila veľmi zle, hlavne po psychickej stránke.
Vaše články tiež prispeli k tomu, aby som z odbočenej cesty vrátila späť tam kam patrím k Ježišovi.
Pochádzam z priemernej rómskej rodiny Síce som vyrastala bez otca. Dostala som však veľa lásky od svojej rodiny. Boha som spoznala už ako malá. Pamätám si od svojich dvoch, troch rokov takmer všetko. Ako malé dieťa som bola veľmi vnímavá a hlavne veľmi citlivá. V našej rodine sa vždy niečo riešilo. Či už problémy s mamou a medzi starkou, so strýkom, ktorý bol často kriminálne trestaný, alebo problémy s peniazmi.
Moja starká si v živote veľa vytrpela a taktiež aj moja mama. Ja som bola toho svedkom odmalička a som dodnes. Je to veľmi ťažké vidieť trpieť svojich blízkych hoci si za veľkú časť svojich chýb môžu aj sami. No ja som ich nikdy za to neodsudzovala, práve naopak o to viac ich milovala.
Starká vo mne od malička videla nádhernú princeznú, obliekala má do krásnych šiat a ja som v tej ilúzií vlastne celé detstvo prežila. Verila som, že som nádherná, videla som sa taká a tým som si vytvorila vlastne aj svoje vlastné ružové okuliare. Keďže som bola veľmi citlivá, vďaka ružovým okuliarom sa mi žilo oveľa ľahšie a krajšie.
Do prvého ročníka som nastúpila na cirkevnú školu. Tam som spoznala Boha a naučila sa úprimne z celého srdca modliť. Vždy keď bol nejaký problém v rodine, tak som si kľakla a úprimne sa modlila. Verila som Bohu už ako malé 7 ročné dievčatko. Rada som tancovala, spievala, krášlila sa a napriek tomu, že to u nás v rodine nebolo ľahké som bola veľmi šťastná.
Keď som mala 14 rokov, tak ma mama pustila na prvú diskotéku, nechcela má pustiť, ale po mojom celodennom presviedčaní ma napokon s doprovodom pustila. V momente, ako som tam vošla, pri bare som uvidela dvoch chlapcov, ktorí samozrejme zo mňa nevedeli spustiť oči, vyzerala som totiž staršie ako som v skutočnosti. Zadívala som sa na jedného z tých chlapcov, oči sa nám stretli a ja som cítila niečo nádherné, keď som sa naňho zadívala.
V ten večer sme sa zoznámili a sľúbil mi, že za mnou príde cez týždeň. Aj prišiel, zaľúbili sme sa do seba. Bola to moja prvá láska No tým, že bol odo mňa o štyri roky starší, všimol si, že som až príliš neskúsená po dvoch týždňoch za mnou prestal chodiť a mne to zlomilo srdce.
Nedokázala som na neho zabudnúť ani po dvoch rokoch. Za ten čas som sa veľa modlila a prosila Boha aby som na neho zabudla, ale nedalo sa. Vždy keď som ho uvidela, tak sa mi srdce rozbúšilo. Síce som mala veľa nápadníkov s nikým som si nič nezačala, pretože som v srdci nosila iba jeho.
Sľúbila som Bohu, že iba z lásky sa oddám celá mužovi. O dva roky na to sa stal zázrak. Dali sme sa dokopy a sme spolu až doteraz

Vzali sme sa a máme spolu 9 ročného syna. Takto som začala veriť ešte viac a nielen to, verila som, že sny sa plnia, keď o to človek veľmi prosí.
Po materskej dovolenke som išla pracovať ako čašníčka. Tá práca má napĺňala iba nachvíľu a po čase som mala ďalší sen, že si chcem otvoriť salón krásy. Čo sa mi aj splnilo. Bola som veľmi šťastná a ružové okuliare, ktoré som nosila a cez ktorý som vnímala svet sa mi zdal život veľmi krásny. Bola som veľmi dôverčivá k ľuďom. Až príliš. Len málokedy som videla v nich faloš, závisť. K svojim zákazníčkam v salóne som bola až príliš otvorená a ich životy má veľmi zaujímali. Veľa som sa s nimi rozprávala a snažila sa vždy byť, pozitívne naladená, aby som ich povzbudzovala. Vtedy som pochopila, že dôležitejšia je vnútorná krása a nie vonkajšia.
Medzi zákazníčkami som mala aj ženy, ktoré sa zaujímali o ezoteriku a nielen medzi nimi. Spoznala som jednu veľmi úprimnú ženu, ktorá sa mi stala kamarátkou, ktorá sa taktiež venovala ezoterike. Moja zvedavosť mi nedala a po čase som si začala veľa čítať o tom a vôbec ma nenapadlo, že je to niečo zlé. Po krátkom čase som začala až príliš rýchlo chápať súvislosti medzi nebom a zemou.
Začala som vnímať anjelov, ale neskôr aj duchov. Čo bolo strašné. Začala som pociťovať strach a aj depresiu som dostala. Bola som zmätená, nechápala som ako je to možné, že mi to ubližuje. Veď v tom predsa nemôže byť nič zlé. Videla som svoju kamarátku, ako zvláda s ľahkosťou život a keďže to bol veľmi dobrý človek, myslela som si, že je to v poriadku.
Asi po dvoch týždňoch som začala pociťovať ešte väčšie depresie a už som ďalej nevládala. Moja rodina aj manžel sa o mňa veľmi báli a ja som sa každým dňom bála, že stratím zdravý rozum z toho všetkého. Začala som sa modliť, ako nikdy pred tým a sľúbila Bohu, že už nikdy viac sa k tým veciam nevrátim. Po troch dňoch modlenia sa všetko zlé prešlo a opäť som sa cítila dobre.
Pán Boh ma vyslyšal a moja viera k nemu a hlavne vďaka vzrástla ešte viac. Moja kamarátka, ktorá sa zaoberala týmito vecami to odôvodnila tak, že som ešte nebola pripravená na takéto veci. Nikdy ma nenútila do týchto vecí, to nie, to ja som bola zvedavá. Na rok som týmto veciam dala pokoj a žila šťastný život. No po roku sa stalo to, že som nezvládla istú záležitosť v mojom živote a namiesto toho, aby som verila Bohu, som sa opäť začala zaoberať duchovnými vecami, kúpila som si anjelské karty z ktorých som sa učila vykladať, čítala som knihy a začala navštevovať rôzne liečiteľky, ktoré má očisťovali, keď som sa cítila zle, keďže mi to veľmi pomáhalo, nebolo ťažké uveriť, že v tom všetkom je prítomný Boh. A že cirkev pred nami zatajuje tieto dary od Boha. Po istom čase som dostala od jednej veľmi dobrej známej ponuku prihlásiť sa do duchovno-ezoterickej školy. Veľmi som váhala. Vo vnútri som cítila, že tam nemám ísť. No presvedčením pre mňa bolo to, že ľudia, ktorí ju navštevujú boli veľmi šťastní. Tak som nakoniec súhlasila a začala školu navštevovať.
No hneď po prvej návšteve školy som sa zakaždým cítila veľmi divne, mala som zmätené myšlienky a začali duchovné útoky. Bola som veľmi oslabená a už príliš zaslepená, úplne som sa do toho ponorila a verila, že preto sa mi to deje, aby som zosilnela. Čoraz viac som bola citlivejšia, vnímala som energie z ľudí, ich pocity, dokonca aj myšlienky. Každým dňom som bola slabšia, ochrany čo som sa naučila dávať si v škole vôbec nezabrali. Ale potom som sa naučila čistiť si čakry. Po ich čistení som sa cítila úžasne, ako už dávno nie. No nie vždy sa mi to celkom podarilo. Bola som už úplne v tom ponorená. No asi po troch mesiacoch som sa rozhodla školu ukončiť, nezvládala som ju.
Lenže hneď po škole za mnou prišla triedna učiteľka s tým, že sa chce porozprávať prečo som odišla. Cítila som sa veľmi dobre v jej blízkosti a verila som jej. Vysvetlila mi, že z minulých životov si nesieme rôzne bloky a treba ich odstrániť. O pár dní na to som u nej absolvovala čistenie. Po tom čistení som sa cítila veľmi zle. Každým dňom horšie a horšie. Tak hrozne mi ešte nikdy nebolo.
Zavolala som jej, pýtala som si od nej radu čo mám robiť. Poradila mi, aby som sa modlila veľa. No zabolelo ma to, že nemala snahu mi pomôcť ináč. Ostala som úplne bezradná, duša ma bolela. Vo vnútri som cítila obrovskú bolesť, prázdnotu a obrovský chaos. Začala som sa vrúcne modliť a prosiť opäť Boha aby mi pomohol. Vtedy som si uvedomila ako dlho som sa nemodlila a že sa vlastne ani nedokážem modliť, celé vnútro som mala prázdne. No Ježiš sa nado mnou zľutoval a opäť mi pomohol vstať. Po tom zážitku som vedela, že už do školy nepôjdem. Síce som sa cítila lepšie, raz za čas som si čakry ešte prečistila, ale čo neprešlo bolo preciťovanie ľudí. Uvedomila som si, že bez čistenia čakier to nepôjde. Duchovne útoky ešte pretrvávali. Ešte stále som verila v to, že škola nebola pre mňa dobrá, aj to som vedela, že s ezoterikou chcem skončiť, ale uvedomila som si, že som ostala závislá na nej. Hlavne na čítaní z knižiek, na neustálom premýšľaní o tom, bola som rozumovo viac v hlave ako v realite. Mala som vkuse nejaké zdravotné problémy. Hlavne so žalúdkom. Dokonca ani chlieb som nemohla jesť.
Pamätám si, ako som natrafila na vašu stránku a začala čítať príbehy ľudí. Najviac má zaujali príbehy o odvrátení ľudí od okultizmu, keď som to čítala zaplavila má radosť a nádej, že sa z toho úplne raz dostanem.
Začala som sa vrúcne modliť k Ježišovi a on mi postupne začal otvárať oči. Začala som čítať aj bibliu a pocítila som neskutočný pokoj vo svojom srdci. Pochopila som, že preto tá extrémna citlivosť, duchovné útoky, pretože som nebola chránená Bohom. Prerušila som s ním kontakt, keď som sa začala zaoberať ezoterikou tematikou.
Začala som chodiť aj do kostola. Modlím sa každý deň a cítim sa oveľa lepšie. Túžim ísť na spoveď, ale najskôr sa musíme s manželom zosobášiť v kostole, pretože sme sa brali na úrade. Boh vylial do môjho života opäť nádej a vieru. Dokonca som mala jeden nádherný zážitok v kostole. Poprosila som pána farára, či mi nevie pomôcť a tak som mu vyrozprávala svoj príbeh, poradil mi aby som v prvom rade išla na spoveď a veľa sa modlila.
Dal mi aj svätenú vodu, aby som si vysvätila dom. Nakoniec sme sa začali modliť a počas modlitby nás Duch Svätý osvietil. Bol to nádherný zážitok, zaplavila má obrovská radosť a pokoj. Nikdy na to nezabudnem. Preto dnes viem, že zaoberať sa ezoterickými vecami je veľmi nebezpečné. Nič z toho nepochádza od Boha. Dal mi opäť šancu, odovzdala som Bohu aj Ježišovi svoj život.
Nakoniec Ťa chcem povzbudiť slovami: Ježiš Ťa miluje

---
Back to stories | Share on Facebook | Become a friend of mojpribeh.sk on FB and share the Gospel
Good news
---
Video
Zaujímavá a výpovedná skúsenosť západoeurópskeho muža s hinduizmom, budhizmom, jógou, ezoterikou a okultizmom.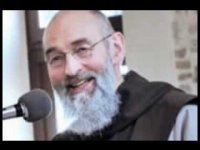 ---
Príbeh bývalého teroristu, ktorý dnes spája etniká a kmene.
Stephen Lungu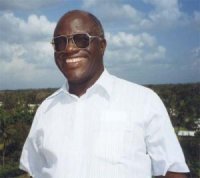 ---
Hudobníčka Lacey Sturm, bývalá speváčka kapely Flyleaf, bola presvedčenou ateistkou a mala v úmysle vziať si život... ale zrazu sa všetko zmenilo.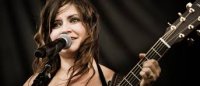 ---
"A rozhnevaný pán ho vydal mučiteľom, kým nesplatí celú dlžobu. Tak aj môj nebeský Otec urobí vám, ak neodpustíte zo srdca každý svojmu bratovi." (Mt 18, 34-35)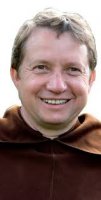 ---
We all are part of a great story. The great story of the world is composed of past and present stories of lives of individual people. The portal mojpribeh.sk is focused on the most important moment of the story of the world and individual, the moment of personal experience of person with God.
Latest

Random
Total: 149 stories in this language.
There are 437 in all languages. To change the language please click on one of the flags.
Talks
Geoff a Gina Poulter
Geoff and Gina Poulter are active in healing ministry in Great Britain and in other European countries. They have zeal for building Lords kingdom. In Slovakia are already known mainly throwgh Jesus heals ministry where they were main speakers. They believe, that Lord comes with power, when we call him by His name and walk in faith. They are full of gentleness and kind behavior to people, which they serve with prayer for healing and prophetic giftings. Their ministry folows healings, sings and wonders.


2017-10-03

Ján Volko
I think Jesus plays a very important role. Faith in God helps me in difficult moments and also during competitions. I feel that God gives me His graces and blessing – and this is a huge support for me.


2017-03-27

Jerry Armelli
Former gay: It's a satisfying emotional and sexual relationship? Emotionally, sexually, absolutely; we both love sex. We're blessed. Sometimes we cry after we make love. It is very good.


2011-09-17
Facebook
Bulletin board
Books