Story - David Hathway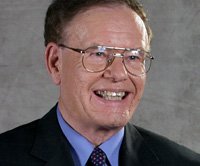 Povolaním pastor a evanjelista. Je ženatý a má 3 dcéry a 5 vnúčat. Bol uväznený v pražskej väznici za pašovanie Svätého Písma do Československa. Prežil rakovinu pľúc a rakovinu hrdla.

Davida bude možné stretnúť a zažiť 12. septembra 2015 v EXPO aréne v Bratislave na Festivale života.
Napriek tomu, že David Hathaway káže evanjelium už viac ako 60 rokov, radi by sme vám ho krátko predstavili. Tento človek zažil toľko udalostí, že by to vystačilo na tri ľudské životy. Opakované pašovanie cez východnú hranicu, väzenie v Československu, psychické mučenie, rakovina dvoch orgánov... D. Hathaway má 82 rokov a napriek všetkému, čo prežil, nosí v sebe nevyčerpateľnú dávku optimizmu.
"Som evanjelista a pochádzam z Veľkej Británie. Som ženatý, mám tri dcéry a päť vnúčat. Väčšinu svojho života som strávil tým, že som niekoľkokrát precestoval celú Európu." Takto jednoducho sa predstavil človek, ktorý prežil napríklad komunistické väzenie či rakovinu hrdla a pľúc. Ale poďme po poriadku.
Neuveriteľný príbeh D. Hathawaya sa začal písať v roku 1961. Bol obyčajným pastorom a evanjelizátorom lokálneho zboru v Anglicku, keď si ako 30-ročný vytýčil nebezpečný cieľ. Chcel sa autom dostať do Jeruzalema, kde sa vtedy konala Celosvetová Letničná konferencia. Nielenže nemal peniaze, navyše mu všetci, od motoristických organizácií cez Ministerstvo zahraničných vecí Veľkej Británie tvrdili, že je to nemožné.
On však od svojho plánu neustúpil. Spolu s deviatimi priateľmi si naplánoval expedíciu, ktorú napokon minibusom aj absolvoval. Viedla z Anglicka cez celú Európu, vrátane tzv. východného bloku, čo bolo v tom čase mimoriadne nebezpečné.
"Nebezpečné to bolo preto, že bolo samo o sebe nebezpečné ísť za ´železnú oponu´," spomína D. Hathaway. "Okrem východnej Európy bolo riziko prejsť aj cez Turecko. A ak by v Sýrii vedeli, že ideme do Jeruzalema, zrejme by nás boli zastrelili. Takže áno, bolo to nebezpečné. Ale keď vyjdem von a prejdem cez štvorprúdovku , tiež je to nebezpečné. Môže ma zraziť auto alebo električka. No ja ani priatelia sme sa nebáli. Dôveroval som Bohu, že je to možné. A podarilo sa."
Potom, ako po prvý raz úspešne absolvoval túto cestu, prejavili o ňu záujem aj ďalší členovia zboru. Ako však legálne dostať toľko ľudí cez východnú hranicu bez toho, aby ich ohrozil? Vtedy Angličanovi napadlo založiť si cestovnú kanceláriu. "Nemal som podnikateľský zámer, keď som založil cestovku Crusader Tours.
Jednoducho to začalo tým, že záujem vycestovať prejavilo množstvo ľudí. To bol však iba jeden rozmer mojich aktivít," spomína D. Hathaway. "Počas ďalších ciest za ´železnú oponu´ som na vlastné oči videl, ako boli ´východní´ kresťania prenasledovaní. Mal som možnosť vidieť, ako sa s nimi v jednotlivých krajinách ´východného bloku´ zaobchádza. Bol to pre mňa obrovský šok. Preto som sa rozhodol pomáhať im čo najviac, ako len budem môcť."
Oficiálne prevážanie anglických veriacich cestovnou kanceláriou D. Hathawaya do Jeruzalema trvalo tri roky, keď do jeho života zasiahla choroba. Diagnóza znela - rakovina hrdla. Písal sa rok 1964, keď Davidovi našli v krku nádor. Nevzdával sa a namiesto lekárov sa spoliehal na Božiu moc. "Modlil som sa nebezpečnú modlitbu," spomína. "´Bože, ak chceš, aby som zostal v Anglicku, uzdrav ma a potom dovolím lekárom, aby mi rezali hlasivky. Ale ak chceš, aby som šiel do Ruska, potom uzdrav môj hlas.´ Boh ma v ten večer uzdravil a keď som šiel na vyšetrenie, lekári museli uznať, že to bol zázrak."
Pašerák viery
Po tomto zázračnom uzdravení sa D. Hathaway opäť vrhol na svoju prácu. Ďalej vozil krajanov do Jeruzalema a premýšľal, ako veriacim za "železnou oponou" pomôcť. Získajúc poznatky, že v krajinách východného bloku chýba kresťanom písané Slovo Božie, bolo razom rozhodnuté. Evanjelický pastor sa rozhodol pašovať týmto veriacim Biblie. "Ľudia vo východnom bloku nemali v 60.rokoch šancu zohnať si Bibliu a naozaj po nej zúfalo tužili. Preto som to urobil. V každom autobuse, ktorý vozil našich ľudí do Jeruzalema, bol vnútorný úložný priestor. Bol dobre ukrytý, preto sme sa rozhodli dať knihy tam. Jednou cestou sme takto prepašoval dve tony Biblií, ktoré sme rozvážali do všetkých bývalých komunistických krajín, vrátane Československa."
Prevážať Biblie cez "železnú oponu" bolo veľké riziko. Na otázku, koľkokrát sa im takto pašovanie podarilo, odpovedal D. Hathaway stručne: "Nespočetne veľa krát." Jeho okolie s tým nesúhlasilo a to, čo robil, sa nepáčilo ani manželke. Nečudo, keď mu šlo o veľa. A to aj napriek tomu, žo hoci na každom hraničnom priechode autobus i cestujúcich skontrolovali, nikomu nenapadlo, že veriaci na ceste do Svätej zeme niečo prechovávajú. Takto sa podarilo vyviezť vyše 150-tisíc Biblií.
Takto "pokojne" to šlo do 21. júna 1972, keď všetko prasklo. "Bol som vtedy na hranici z východného Nemecka do Československej republiky. Viezol som Biblie, vydané v ruštine. Na hraničnom priechode vtedy hľadali drogy a boli omnoho dôslednejší, ako kedykoľvek predtým. Biblie našli. Nechali ma tam čakať 36 hodín a ja som nečakal, že ma zatvoria. Nie za Biblie. Potom však dostali priamy príkaz z Ruska, aby ma zavreli. Odviezli ma do väznice Bory v Plzni. Fyzicky ma nemučili, bol to skôr psychický nátlak, doslova teror. Tvrdili mi, že sa odtiaľ nikdy nedostanem živý. Vyhrážali sa mi smrťou a nedovolili ani mojej manželke, aby ma navštívila. Veľmi mi znepríjemňovali život."
D. Hathaway hovorí, že až vtedy si uvedomil mieru nenávisti, ktorú mali komunisti voči Biblii aj veriacim. Presvedčil sa o tom aj počas súdu. A to nielen o nenávisti, ale aj o nezmyselnosti jeho zadržania i väznenia.
"Pamätám si, ako som bol priamo v súdnej miestnosti počas pojednávania. Pýtal som sa sudcu, čo je vlastne také zlé na Biblii. Odpovedal, že Biblia napáda ich štát. Opýtal som sa teda, či ju čítal. Keď povedal, že nie, opýtal som sa, ako môže tvrdiť, že napáda štát? Jeho odpoveď bola: ´Preto, lebo tak to povedala naša vláda...´"
Päť plus päť
Súd skončil a rozsudok znel: päť rokov väzenia. Za obyčajné pašovanie Biblií. Britský pastor bol následne prevezený do pražského väzenia na Pankráci. Čakali ho tvrdé väzenské podmienky. "Moja rodina mi posielala balíčky s jedlom, no nikdy sa ku mne nedostali. Dozorcovia si ich nechali. V podstate môžem povedať, že som prežil toto väzenie iba vďaka tomu, že mi pomohli Čechoslováci - spoluväzni. Tí tiež nedokázali pochopiť, že ma zavreli za Biblie."
To, čo sa dialo v komunistických väzeniach, v tom čase vedel málokto. Počas väznenia D. Hathawaya sa v pražskej väznici zastavil aj Červený kríž. No nič nevideli ani nevedeli. On však toho videl dosť. Zločiny proti ľudskosti i "šliapanie" po ľuďoch. Ani po toľkých rokoch sa mu o tom nehovorí ľahko, no ako vraví, mal svoju vieru a veril v zázrak. V to, že ho Boh odtiaľ dostane. "Videl som toho veľa a bolo to veľmi zlé. Videl som, ako sa tam zaobchádza s ľuďmi. Aj to, ako boli väzni posielaní do uránových baní. A zvlášť na Pankráci. Bolo to veľmi nebezpečné a mnoho väzňov bolo aj škaredo zranených. Niektorí boli aj fyzicky týraní. Niektorí nezniesli väzenský život a preto ubližovali sami sebe. Strážcovia nám vraveli, že Nemci tam od druhej svetovej vojny nechali gilotínu. Vyhrážali sa, že ju proti nám použijú."
Napriek všetkému, čo tam videl, zažil a čo ho muselo veľmi poznačiť, sa D. Hathaway nezmenil. Stále veril, že prežije a dostane sa na slobodu. Dokonca sa rozhodol urobiť niečo pre svojich spoluväzňov. Keď ho raz prišiel navštíviť britský premiér Harold Wilson, počas návštevy sa D. Hathaway nejakým zázrakom dostal k svojej batožine a prepašoval si do cely svoju Bibliu. Po tejto udalosti sa mohol pasovať aj za väzenského pastora, lebo sa odhodlal tajne kázať za múrmi väznice. Keď na to dozorcovia prišli, "naparili" mu ďalších päť rokov. Čas jeho väzenia sa tak nebezpečne zodvihol. Desať rokov za mrežami za pašovanie a rozsievanie viery.
"Vo väzení som sa modlil za zázrak, aby som sa dostal von. A podarilo sa. Boh mi vo sne ukázal deň môjho prepustenia. Bolo to na moje 41. narodeniny, necelý rok po mojom zatvorení. Keď za mnou po druhý raz prišiel britský premiér, bol som z väzenia prepustený." Domov, do Británie, sa teda pastor vracal ako hrdina a na dlhý čas zaplnil stránky novín. Na otázku, čo mu vo väzení najviac chýbalo, sa zasmial a odpovedal ako pravý Angličan: "Čaj.
Jedno vrecúško nám tam muselo vydržať dva týždne." Napriek tomu, že niekoľkokrát riskoval život na ceste do východného bloku a pomáhal ľuďom, čakala ho ďalšia ťažká skúška. Znova sa mu vrátila rakovina, no tentoraz sa usadila na pľúcach. Tak ako pri prvej chorobe, ani v tomto prípade nechcel o liečbe ani počuť. Napriek tomu, že situácia bola vážna. "Mal som tak napadnuté pľúca, že mi lekár chcel polovicu z nich vyoperovať," spomína Angličan.
"Neabsolvoval som však operáciu ani chemoterapiu a ani som nebral žiadne tabletky. Nemal som čas na to, aby som ležal v nemocnici," smeje sa. Ďalší zázrak na seba nenechal dlho čakať a D. Hathaway opäť tvrdí, že ho uzdravil Boh.
Pomáha ďalej
Ak by sa niekto nazdával, že po návrate do vlasti bude bývalý "východný väzeň" žiť ako obyčajný pastor, mýlil by sa. Začala so oňho zaujímať televízia i všetky noviny.
Zrazu bol slávny. A túto slávu aj "využil". Nie však vo svoj prospech. V roku 1976 zorganizoval celosvetovú úspešnú kampaň za prepustenie Georgia Vinsa, známeho ruského pastora z Kyjeva. Za svoju vieru v Boha bol odsúdený na dlhé roky v sibírskom väzení. Podarilo sa, no Georgi nebol ani zďaleka posledný, ktorého anglický pastor dostal "von".
D. Hathaway je kresťan telom i dušou. Pre svoju vieru bol schopný riskovať vlastný život na cestách do Jeruzalema, pri pašovaní Biblií, i vtedy, keď kázal za múrmi väznice. Tvrdí, že komunisti ho nezničili, iba ho urobili ešte silnejším.
V súčasnosti chodí po celom svete. Organizuje konferencie a Božou mocou lieči ľudí. A hoci má 82 rokov, pokojný život, ktorý nikdy neviedol, mu ani teraz nechýba. "Ak by bol život iba tichý a pokojný? Asi by som sa veľmi nudil. Mám dokonca ďalšie plány. Od čias svojej mladosti v sebe prirodzene nosím ešte mnoho veľkých snov," zasmial sa D. Hathaway na záver.
Davida bude možné stretnúť a zažiť 12. septembra 2015 v EXPO aréne v Bratislave na Festivale života.
---
Back to stories | Share on Facebook | Become a friend of mojpribeh.sk on FB and share the Gospel
Good news
---
Video
Zaujímavá a výpovedná skúsenosť západoeurópskeho muža s hinduizmom, budhizmom, jógou, ezoterikou a okultizmom.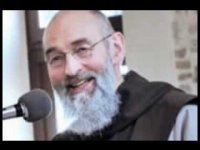 ---
Príbeh bývalého teroristu, ktorý dnes spája etniká a kmene.
Stephen Lungu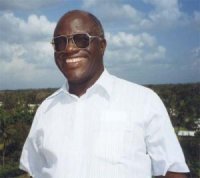 ---
Hudobníčka Lacey Sturm, bývalá speváčka kapely Flyleaf, bola presvedčenou ateistkou a mala v úmysle vziať si život... ale zrazu sa všetko zmenilo.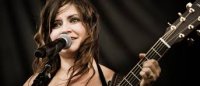 ---
"A rozhnevaný pán ho vydal mučiteľom, kým nesplatí celú dlžobu. Tak aj môj nebeský Otec urobí vám, ak neodpustíte zo srdca každý svojmu bratovi." (Mt 18, 34-35)
---
We all are part of a great story. The great story of the world is composed of past and present stories of lives of individual people. The portal mojpribeh.sk is focused on the most important moment of the story of the world and individual, the moment of personal experience of person with God.
Latest

Random
Total: 150 stories in this language.
There are 441 in all languages. To change the language please click on one of the flags.
Talks
Geoff a Gina Poulter
Geoff and Gina Poulter are active in healing ministry in Great Britain and in other European countries. They have zeal for building Lords kingdom. In Slovakia are already known mainly throwgh Jesus heals ministry where they were main speakers. They believe, that Lord comes with power, when we call him by His name and walk in faith. They are full of gentleness and kind behavior to people, which they serve with prayer for healing and prophetic giftings. Their ministry folows healings, sings and wonders.


2017-10-03

Ján Volko
I think Jesus plays a very important role. Faith in God helps me in difficult moments and also during competitions. I feel that God gives me His graces and blessing – and this is a huge support for me.


2017-03-27

Jerry Armelli
Former gay: It's a satisfying emotional and sexual relationship? Emotionally, sexually, absolutely; we both love sex. We're blessed. Sometimes we cry after we make love. It is very good.


2011-09-17
Facebook
Cesta+
Books