Good news
Video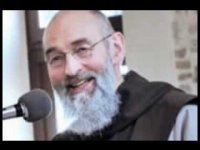 Zaujímavá a výpovedná skúsenosť západoeurópskeho muža s hinduizmom, budhizmom, jógou, ezoterikou a okultizmom.
---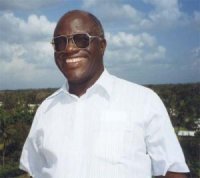 Príbeh bývalého teroristu, ktorý dnes spája etniká a kmene.
Stephen Lungu
---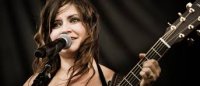 Hudobníčka Lacey Sturm, bývalá speváčka kapely Flyleaf, bola presvedčenou ateistkou a mala v úmysle vziať si život... ale zrazu sa všetko zmenilo.
---
"A rozhnevaný pán ho vydal mučiteľom, kým nesplatí celú dlžobu. Tak aj môj nebeský Otec urobí vám, ak neodpustíte zo srdca každý svojmu bratovi." (Mt 18, 34-35)
---
We all are part of a great story. The great story of the world is composed of past and present stories of lives of individual people. The portal mojpribeh.sk is focused on the most important moment of the story of the world and individual, the moment of personal experience of person with God.
Story - Emiliano Tardif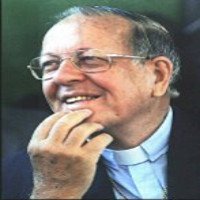 Rímkokatolícky kňaz, ktorého Pán povolal do evanjelizačnej služby uzdravovania. Zomrel v roku 1999. V Katolíckej cirkvi práve prebieha jeho beatifikačný proces s cieľom vyhlásiť ho za svätého. www.emilianotardif.com
Duch Svätý vzbudzuje svojich svedkov, ktorí prišli vydať svedectvo na omši. Ani nevedeli, že evanjelizovali, že ich svedectvo sa dotýkalo sŕdc ľudí. Nevedeli, čo mohlo vzniknúť z týchto jednoduchých svedectiev o tom, že Ježiš je živý aj dnes.
Niekedy sa zaoberáme, ako mocný Boh, Ježiš žil pred 2 tisíc rokmi, zomrel a vstal z mŕtvych a je tu prítomný aj dnes. A má rovnakú moc a súcit s tými, ktorí trpia.
A to je to, že Ježiš obnovuje vieru cez svoju živú prítomnosť v Cirkvi. Robí to prostredníctvom moci Ducha Svätého. Duch Svätý je duch Ježiša.
Viem, že sú ľudia, ktorí mali veľmi negatívny názor na charizmatikov. Verejne sa spovedám, že ja som bol medzi nimi ako prvý, keď predtým ako začala Obnova v Duchu som sa charizmatikom posmieval.
Videl som ich ako tých, ktorí preháňajú, zveličujú, rozmýšľal som ako jeden kňaz z mojej krajiny, ktorý hovoril, že všetci charizmatici sú šialení a pomätení.
Hovoril som, že všetci blázni vstúpili do charizmatickej obnovy, čo sa stalo aj v mojej farnosti.
Toto bol môj názor v roku 1973, keď som odišiel zo Santo Dominga do Kanady veľmi chorý na akútnu pľúcnu tuberkulózu a tam ma navštívili 5 blázniví charizmatici.
Ponúkli mi, že sa budú za mňa modliť ešte predtým, ako lekári začnú liečbu. Lekári už skončili všetky odborné vyšetrenia – rádiografiou, biopsiou....a už bolo jasné, že tuberkulóza vážne vyčíňa v mojom organizme.
Lekári mi povedali, že možno po roku liečby v nemocnici sa budem môcť vrátiť domov. To bola jediná nadej, ktorú mi dali.
Tí 5 laici mi ponúkli modlitbu. Keď mi povedali, že boli v charizmatickej obnove, akoby mi spôsobili ťažkosť prijať ich modlitbu, ale nakoniec som ich modlitbu prijal.
Povedali mi, že urobia to, čo hovorí Evanjelium: "položíme ruky na Vašu hlavu, na Vaše plece a budeme sa modliť za Vás, aby Vás Pán uzdravil."
Boli to traja muži a dve ženy a jedna z nich sa ma spýtala – "Otče, veríte tomu, že Vás Pán môže uzdraviť cez modlitbu?"
A ja som nechcel povedať nie už len preto, že som kňazom.
Počas svojej 17 ročnej služby kňaza som stretol misionárov, ktorí zvelebovali a kázali, ale nikdy som na vlastné oči nevidel človeka uzdraveného na základe modlitby.
Odpovedal som im, že áno, Boh môže uzdraviť, ale to len preto, aby som nejako vyšiel z pre mňa nepríjemnej situácie. No oni tomu verili. Položili na mňa ruky a začali sa modliť. Sedel som na stoličke vedľa mojej postele, oni položili na mňa ruky a ja som sa cítil tak smiešne pod ich rukami.
Kým sa oni modlili, ja som si robil starosti o to, či nás niekto nevidí. Všimol som si, že jedny dvere boli otvorené. Prerušil som modlitbu a chcel som dvere zatvoriť.
Všetci sme rovnakí, keď ide o niečo nové, keď na začiatku sa trápime, sužujeme. Išiel som zavrieť dvere, ale Ježiš už vstúpil a keď videl modliť sa ich, uzdravil ma.
Ježiš ma úplne uzdravil. Preto dnes môžem vydávať toto svedectvo.
Som si istý, že ak by som nezažil túto skúsenosť – Ježišovu moc v mojom živote, že by som naďalej pracoval v nejakej farnosti a pracoval by som na ochrane a podpore ľudských práv, čo sa mi veľmi páčilo, kopal by som studne pre chudobných a staval by som cesty do dedín, ale nekázal by som ľuďom o osobnej skúsenosti a možnosti vzťahu s Bohom, lebo toto nebol môj smer.
Viac sa mi páčila ochrana a podpora ľudských práv, ktorá je tiež veľmi dobrá, ale teraz nás Duch Svätý volá do novej evanjelizácie, nie iba do podpory a ochrany ľudských práv.
Sme povolaní do nového ohlasovania Evanjelia, Božieho Slova a Pán chce, aby sme všetci kráčali v radosti a v moci Ducha Svätého. Aby sme boli Jeho svedkami.
---
Latest

Random
Total: 155 stories in this language.
There are 466 in all languages. To change the language please click on one of the flags.
Talks
Geoff a Gina Poulter
Geoff and Gina Poulter are active in healing ministry in Great Britain and in other European countries. They have zeal for building Lords kingdom. In Slovakia are already known mainly throwgh Jesus heals ministry where they were main speakers. They believe, that Lord comes with power, when we call him by His name and walk in faith. They are full of gentleness and kind behavior to people, which they serve with prayer for healing and prophetic giftings. Their ministry folows healings, sings and wonders.


2017-10-03

Petr Jašek
As we know, faith is not a question of heritage. People must get their personal relation with the Lord Jesus Christ. This cannot be inherited. You have to be reborn in Jesus. In my life something similar happened.


2017-04-10

Ján Volko
I think Jesus plays a very important role. Faith in God helps me in difficult moments and also during competitions. I feel that God gives me His graces and blessing – and this is a huge support for me.


2017-03-27