Good news
Video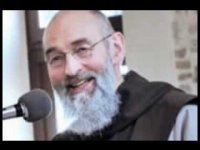 Zaujímavá a výpovedná skúsenosť západoeurópskeho muža s hinduizmom, budhizmom, jógou, ezoterikou a okultizmom.
---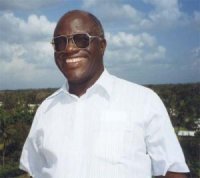 Príbeh bývalého teroristu, ktorý dnes spája etniká a kmene.
Stephen Lungu
---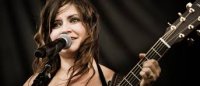 Hudobníčka Lacey Sturm, bývalá speváčka kapely Flyleaf, bola presvedčenou ateistkou a mala v úmysle vziať si život... ale zrazu sa všetko zmenilo.
---
"A rozhnevaný pán ho vydal mučiteľom, kým nesplatí celú dlžobu. Tak aj môj nebeský Otec urobí vám, ak neodpustíte zo srdca každý svojmu bratovi." (Mt 18, 34-35)
---
We all are part of a great story. The great story of the world is composed of past and present stories of lives of individual people. The portal mojpribeh.sk is focused on the most important moment of the story of the world and individual, the moment of personal experience of person with God.
Story - Petra Bachmayerová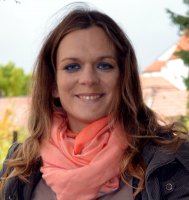 Veselá mama troch detí, ktorá rada skúša nové veci a stretáva nových ľudí.
Dobré dieťa. Vzorný študent. Obľúbená medzi rovesníkmi. Samé dobré nálepky. O sebe som mala vysokú mienku. Až kým neprišiel Ježiš do môjho života. Nemala som to v pláne.
Jedného dňa som navštívila spoločenstvo kresťanov. Bola som zvedavá. Páčilo sa mi medzi nimi, ako sa k sebe správali a snažila som sa ich napodobniť. Čítala som si Bibliu, ale vôbec som tomu nerozumela. V lete na tábore som počula prvykrát, že som hriešna. Porozumela som, že Ježiš zomrel na kríži aj za mňa. Môžem mať s ním vzťah. Neváhala som a rozhodla som sa pre život s Ním. Bola to skúška. Dala som Bohu šancu na jeden rok, aby ma presvedčil, či je skutočný. Láska.
Keď som po roku čítala v Biblii text z List Rímskym: "Pretože ak svojimi ústami vyznáš Ježiša ako Pána a vo svojom srdci uveríš, že Boh ho vzkriesil z mŕtvych, budeš spasený", ten verš oslovil moje srdce, ktoré povedalo Bohu ÁNO natrvalo. Tak sa začalo dobrodružstvo s Ním, ktoré stále trvá.
Písal sa rok 1998 a ja som bola prváčka nielen na vysokej škole, ale aj na Božej univerzite. Boh ma previedol a sprevádza cestou poznávania samej seba, svojich túžob v perspektíve večnosti, rôznymi sklamaniami a stratami, ale i nádhernými darmi v podobe manžela a troch detí. Život s Ním nie je prechádza ružovou záhradou, ale aj tak by som ho nevymenila za nič.
---
Latest

Random
Total: 155 stories in this language.
There are 465 in all languages. To change the language please click on one of the flags.
Talks
Geoff a Gina Poulter
Geoff and Gina Poulter are active in healing ministry in Great Britain and in other European countries. They have zeal for building Lords kingdom. In Slovakia are already known mainly throwgh Jesus heals ministry where they were main speakers. They believe, that Lord comes with power, when we call him by His name and walk in faith. They are full of gentleness and kind behavior to people, which they serve with prayer for healing and prophetic giftings. Their ministry folows healings, sings and wonders.


2017-10-03

Petr Jašek
As we know, faith is not a question of heritage. People must get their personal relation with the Lord Jesus Christ. This cannot be inherited. You have to be reborn in Jesus. In my life something similar happened.


2017-04-10

Ján Volko
I think Jesus plays a very important role. Faith in God helps me in difficult moments and also during competitions. I feel that God gives me His graces and blessing – and this is a huge support for me.


2017-03-27
Facebook
Bulletin board
Books