Good news
Video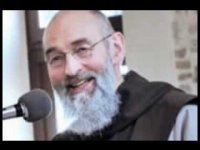 Zaujímavá a výpovedná skúsenosť západoeurópskeho muža s hinduizmom, budhizmom, jógou, ezoterikou a okultizmom.
---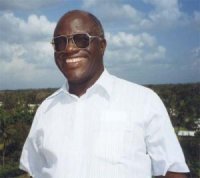 Príbeh bývalého teroristu, ktorý dnes spája etniká a kmene.
Stephen Lungu
---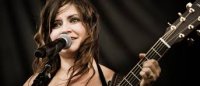 Hudobníčka Lacey Sturm, bývalá speváčka kapely Flyleaf, bola presvedčenou ateistkou a mala v úmysle vziať si život... ale zrazu sa všetko zmenilo.
---
"A rozhnevaný pán ho vydal mučiteľom, kým nesplatí celú dlžobu. Tak aj môj nebeský Otec urobí vám, ak neodpustíte zo srdca každý svojmu bratovi." (Mt 18, 34-35)
---
We all are part of a great story. The great story of the world is composed of past and present stories of lives of individual people. The portal mojpribeh.sk is focused on the most important moment of the story of the world and individual, the moment of personal experience of person with God.
Story - Matka Tereza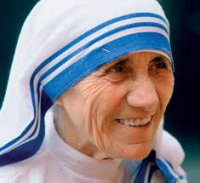 Zakladateľka rehoľného rádu Kongregácie misionárok lásky.
Ak ľudí súdiš, nemáš čas ich milovať.
Nech ktokoľvek, koho prijmete, od vás odchádza lepší a šťastnejší.
Vždy, keď sa na niekoho usmievaš, je to skutok lásky. Je obdarovaním niekoho iného nádhernou vecou.
Na začiatku som si myslela, že musím obracať ľudí na vieru. Medzičasom som sa naučila, že mojou úlohou je milovať. A láska obráti, koho chce...
Miluj - čokoľvek robíš, aj keď niekoho vedieš cez ulicu, robíš to pre Ježiša, keď dávaš pohár vody, robíš to pre Ježiša. Je to jednoduché poučenie, ale dôležité.
Nie každý z nás dokáže robiť obrovské veci, ale každý dokážeme robiť malé veci s obrovskou láskou.
Pekné slová môžeš povedať krátko a jednoducho, ale ich ozvena bude skutočne nekonečná.
Pravá svätosť spočíva v tom, že robíme s úsmevom to, čo Boh chce. Niekedy sa mi ťažko na Ježiša usmieva, lebo žiada odo mňa veľmi veľa.
Boh od nás nevyžaduje, aby sme uspeli. Vyžaduje len, aby sme sa o to pokúsili.
Kalkatu nájdeš na celom svete. Potrebuješ na to len oči, aby si videl. Všade sú ľudia, ktorí nie sú milovaní, ktorých nikto nechce, ktorým nikto nepomôže, ktorí sú odstrčení alebo zabudnutí. To je najväčšia chudoba. Až v nebi sa dozvieme, čo sme dlžní chudobným za to, že nám pomohli lepšie milovať Boha.
Nestrácajme čas hľadaním mimoriadnych zážitkov. Žime životom čistej viery, deň za dňom si plňme povinnosti s mimoriadnou láskou a oddanosťou.
Nie ja som musela nájsť Ježiša, ale Ježiš si našiel mňa. Svätými sa máme stať nie preto, aby sme sa cítili svätými, ale aby v nás mohol naplno žiť Kristus.
Ak nežijete svoj život pre niekoho iného, nie je to život. Každý človek je pre mňa Kristus. A keďže existuje len jeden Kristus, osoba, ktorú práve stretávam, je pre mňa jedinou osobou na svete.
Nie je dôležité to, čo robíme, ale koľko lásky do svojej činnosti vložíme. Robme malé veci s veľkou láskou.
---
Latest

Random
Total: 156 stories in this language.
There are 466 in all languages. To change the language please click on one of the flags.
Talks
Geoff a Gina Poulter
Geoff and Gina Poulter are active in healing ministry in Great Britain and in other European countries. They have zeal for building Lords kingdom. In Slovakia are already known mainly throwgh Jesus heals ministry where they were main speakers. They believe, that Lord comes with power, when we call him by His name and walk in faith. They are full of gentleness and kind behavior to people, which they serve with prayer for healing and prophetic giftings. Their ministry folows healings, sings and wonders.


2017-10-03

Petr Jašek
As we know, faith is not a question of heritage. People must get their personal relation with the Lord Jesus Christ. This cannot be inherited. You have to be reborn in Jesus. In my life something similar happened.


2017-04-10

Ján Volko
I think Jesus plays a very important role. Faith in God helps me in difficult moments and also during competitions. I feel that God gives me His graces and blessing – and this is a huge support for me.


2017-03-27