Good news
Video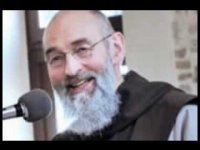 Zaujímavá a výpovedná skúsenosť západoeurópskeho muža s hinduizmom, budhizmom, jógou, ezoterikou a okultizmom.
---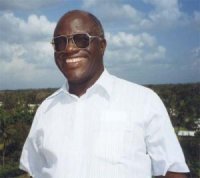 Príbeh bývalého teroristu, ktorý dnes spája etniká a kmene.
Stephen Lungu
---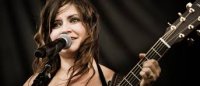 Hudobníčka Lacey Sturm, bývalá speváčka kapely Flyleaf, bola presvedčenou ateistkou a mala v úmysle vziať si život... ale zrazu sa všetko zmenilo.
---
"A rozhnevaný pán ho vydal mučiteľom, kým nesplatí celú dlžobu. Tak aj môj nebeský Otec urobí vám, ak neodpustíte zo srdca každý svojmu bratovi." (Mt 18, 34-35)
---
We all are part of a great story. The great story of the world is composed of past and present stories of lives of individual people. The portal mojpribeh.sk is focused on the most important moment of the story of the world and individual, the moment of personal experience of person with God.
Story - Tomáš Bachmayer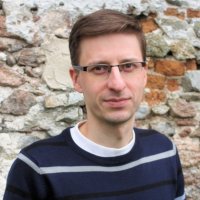 Žije a pôsobí vo Svätom Jure, je na plný úväzok misijným pracovníkom v športovej službe Athletes in Action Slovensko ( www.aia.sk ). Spolu s manželkou Petrou majú tri deti.
V živote človeka sa odohrávajú veci, z nich niektoré sú jasné a ľahko opísateľné. Čo robí, ako sa správa, aké sú jeho názory. Sú viditeľné. Ale tiež sú tu veci/udalosti, ktoré nie sú až tak na očiach. No sú rovnako dôležité, hoci neviditeľné.
V srdci každého človek je diera, je istým spôsobom neúplné. Moja svokra sa tomuto smeje a pozerá sa smerom k svojmu srdcu a hovorí, že tam nič také nevidí. Nuž, ono je to skôr z tých neviditeľných vecí. Je to ako chýbajúci posledný dielik puzzle, ktorý treba doložiť, aby dielo bolo hotové. Kde ho však nájsť a kto ho tam môže vložiť?
Keď sa obzriem späť na svoj životný príbeh, môžem vidieť, že môj život bol takým puzzle s chýbajúcim dielikom.
Po skončení strednej školy som sa cez leto v roku 1998 zúčastnil jedného anglického tábora, kde som sa zoznámil s partiou študentov, ktorí boli z USA. Vedel som, že sú kresťania a hoci som sám seba v tom čase považoval tiež za kresťana, bol som prekvapený, koľko nových vecí som sa dozvedel o Bohu a živote s Ním v spoločných diskusiách. Nikto mi do mojich 19 rokov nepovedal, ako veľmi je dôležité mať osobný vzťah s Ježišom, aby som mohol mať večný život.
Ďalšie leto som šiel na tento tábor opäť a v roku 2000 zas.
To, čo ma fascinovalo, neboli ani tak vedomosti, aký je Boh a či je Biblia pravdivá, ale tá autentická viera a láskyplné vzťahy medzi ľuďmi, ktorých som tam stretával.
V to leto som úplne pochopil, čo to znamená prijať Krista. Viem, že vtedy sa ma Boh dotkol a ja som sa modlil, aby Ježiš vstúpil do môjho života. Bol to On, ktorý vložil tú chýbajúcu časť puzzle do môjho srdca, aby vyplnila dieru, ktorú som tam mal.
Postupne som začal objavovať rôzne oblasti v mojom živote, v ktorých som nekonal správne. Zrazu situácie a vzťahy začali dávať zmysel, keď som sa na ne začal dívať ako človek, ktorý stavia svoj život a vieru na Kristovi. Nestal sa zo mňa dokonalý človek, ale viem, že Boh mi dáva do môjho života radosť a zmysel.
---
Latest

Random
Total: 155 stories in this language.
There are 466 in all languages. To change the language please click on one of the flags.
Talks
Geoff a Gina Poulter
Geoff and Gina Poulter are active in healing ministry in Great Britain and in other European countries. They have zeal for building Lords kingdom. In Slovakia are already known mainly throwgh Jesus heals ministry where they were main speakers. They believe, that Lord comes with power, when we call him by His name and walk in faith. They are full of gentleness and kind behavior to people, which they serve with prayer for healing and prophetic giftings. Their ministry folows healings, sings and wonders.


2017-10-03

Petr Jašek
As we know, faith is not a question of heritage. People must get their personal relation with the Lord Jesus Christ. This cannot be inherited. You have to be reborn in Jesus. In my life something similar happened.


2017-04-10

Ján Volko
I think Jesus plays a very important role. Faith in God helps me in difficult moments and also during competitions. I feel that God gives me His graces and blessing – and this is a huge support for me.


2017-03-27