Story - Radovan Gumulák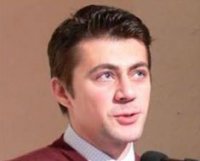 Generálny sekretár Slovenskej Katolíckej Charity.
Iniciátor a správca nízkoprahového útulku De Paul.
Bol som od malička vychovávaný v katolíckej viere, ale bolo obdobie v mojom živote, kedy som hľadal šťastie inde než v Bohu a zablúdil som.
Zlomovým bodom bolo krízové obdobie v mojom živote, kedy som bol zúfalý a uvedomil som si, že už nemám síl ísť ďalej a všetko čo som si dovtedy budoval a plánoval sa zrútilo.
Spomenul som si na Boha z detstva. Rozhodol som sa ísť po dlhých rokoch do kostola. Bolo to práve na sviatok Nepoškvrneného počatia Panny Márie. Počas sv. omše som zažil niečo úžasné a neopísateľné na čo nikdy nezabudnem. Zrazu som mal neotrasiteľnú istotu, že Boh existuje. Prvý krát v živote som cítil, že modlitbu hovorím niekomu. Myslím, že to bol okamih, kedy som dostal dar viery. Vtedy som pochopil, že Bohu nič nie je nemožné. Potom nasledovalo nádherné obdobie objavovania Boha a jeho lásky.
Spolu so zmenou v mojom živote prišla aj veľká túžba žiť pre iných, pomáhať biednym po duchovnej aj materiálnej stránke. Hľadal som odpoveď na otázku, čo chce odo mňa Boh. Moja predstava bola veľmi skromná, myslel som si, že budem robiť sociálneho pracovníka v charitatívnom centre a pomáhať bezdomovcom. Boh však ďaleko prevýšil moje očakávania a naplnil túžby môjho srdca v takom rozmere, že ma to napĺňa ozajstnou bázňou. Kristus si ma získal svojou láskou.
To že ma Pán miluje, vnímam každý deň cez rôzne situácie, cez priateľov, ktorých mi Boh dal, cez malé zázraky, ktoré sa udiali v mojom živote. Často sa cítim až zahanbený nad všetkými dobrodeniami, darmi čo mi Boh dáva, až niekedy pociťujem ľútosť, že nedokážem byť za ne dosť vďačný a odpovedať na ne Bohu svojou láskou. Spoznal som, že Boh dokázal premeniť na desaťnásobné dobro aj veci a udalosti v mojom živote, ktoré som ja považoval za nešťastie, alebo niečo negatívne.
Učím sa teda aj v ťažkých chvíľach veriť v nekonečnú lásku Božiu ku mne, lebo viem, že aj utrpenie ak ho Boh dopustí má svoj význam, ktorý však spoznáme až neskôr.
V čase obrátenia som veľmi intenzívne prežíval, že ma Boh miluje práve pri modlitbe. Zažíval som vtedy veľkú vnútornú radosť a pokoj napriek vonkajšiemu utrpeniu. Tento vnútorný pokoj, ktorý nám dáva modlitba ma uisťuje v tom, že Boh ma miluje a plním jeho vôľu a to čo robím je mu milé aj keď často zlyhávam.
Môj vzťah s Kristom mi pomáha budovať modlitba, úprimný rozhovor s Bohom. Fascinujúci objav pre mňa bol, keď som spoznal, že Boh odpovedá na moje otázky, samozrejme nie priamo ale rôznymi spôsobmi v každodennom živote. Základným predpokladom je však viera. No najdôležitejším no často najpodceňovanejším je čítanie sv. písma a eucharistia. Napodobňovanie Krista, ktorý sa rozdáva. Kristus je chlebom, ktorý sa láme a taký by mal byť aj život kresťana. Ako život, ktorý sa láme pre druhých v moci Kristovej lásky. Zistil som, že z vlastnej sily to nedokážem, no Eucharistia nám môže dať silu zomierať sebe samému, svojmu egoizmu, aby sme sa mohli a vedeli rozdávať. Je to nepretržitý proces.
Zažil som obdobie krízy v istom období, keď som si myslel, že Božiu lásku si musím zaslúžiť, keď budem konať veľa dobra, postiť sa, pomáhať blížnym zo všetkých síl, vyhýbať sa hriechu. Po viacerých pádoch som vysilený spoznal, že to nedokážem. Zistil som, že nedokážem bez Božej milosti urobiť absolútne nič.
Musel som sa naučiť prijať sám seba, hriešneho, slabého a neschopného milovať a každý deň prosiť o pomoc Ježiša a Pannu Máriu, aby som dokázal ísť ďalej. Osobnú skúsenosť som zažil aj pred 12 rokmi, keď Boh výrazne zasiahol do môjho života a všetky veci, ktoré som ja vnímal ako negatívne dokázal premeniť na niekoľkonásobné dobro. A všetko čo bolo dovtedy horké stalo sa sladkým, ako povedal sv. František po stretnutí s malomocným. Tak aj ja čo som dovtedy vnímal ako utrpenie Boh premenil na veľké požehnanie.
Pán sa mi prihovára aj tak, že na otázky, ktoré v sebe nosím nachádzam odpovede vo svojom vnútri. Každý z nás je chrámom Ducha Svätého a Boh sa nám prihovára z vnútra, z nášho srdca.
Lebo Boh je nám bližšie ako my sebe, ako hovorí sv. Augustín. A aby sme ho mohli počuť, každý z nás si musí vytvoriť aspoň z času na čas oázu ticha, aby začul ten nežný a veľmi jemný hlas, ktorý sa v ňom ozýva. Odpovede prichádzajú aj nečakane skrze sv. Písmo, ľudí a udalosti života. Tak napríklad ak sa stretneme s niekým, kto nám možno dá odpoveď na otázku, ktorá je v nás už dlho a dotyčný ani nemusí o tom vedieť. Božia odpoveď vychádza často z vnútornej duchovnej intuície, ktorá sa v praxi takto potvrdí, čo je vlastne aj zárukou, že to svetlo bolo pravé. Stane sa, že som príliš zahltený povinnosťami a pozemskými starosťami a vtedy sa stávam menej citlivým na rozpoznanie Božieho konania. Aspoň ja to tak vnímam. Je dôležité občas sa stíšiť a zamyslieť sa nad tým čo nám chce Boh ukázať. Cítim, že Boh ma vychováva a učí ma dôvere aj vtedy keď sa mi zdá, že na konci nevidíme svetlo, keď sa mi nedarí a neviem ako ďalej.
Mojou túžbou je stať sa obrazom Jeho dobroty najmä voči slabým, chorým a zúfalým.
Nemôžem však povedať, že svoje povolanie už úplne poznám. Povedal by som, že Boh mi moje povolanie odhaľuje postupne, pomaly. Moje povolanie slúžiť ľuďom v núdzi vložil Boh do môjho srdca, ako veľkú túžbu v čase môjho obrátenia. Cítim, že Boh ma ešte stále pripravuje a vychováva situáciami a ľuďmi čo mi posiela do cesty a to dotvára moje povolanie a moju osobu. Každý človek nesie v sebe Božiu stopu. Lebo všetci sme stvorení na obraz Boží a každý z nás vyžaruje určitý lúč jeho tváre. Mojou túžbou je vyjadrovať jeho dobrotu voči ľuďom.
Živá skúsenosť s Bohom je darom Ducha Svätého, o ktorý treba s pokorou prosiť. Sú to chvíle ticha, ktoré nás robia citlivejšími na Božieho Ducha a jeho príhovor. Ale je to predovšetkým sám Boh, ktorý hľadá človeka a túži po priateľstve s ním.
Boh je vždy prvý, ktorý hľadá priateľstvo s človekom. Aspoň u mňa to tak bolo.
A naša vrúcna až bolestná túžba po ňom nás otvára na prijatie jeho darov a skúseností s ním. Sú to často situácie bolestné, v ktorých si uvedomujeme, že zúfalo potrebujeme Boha a je to paradoxné, že práve v týchto situáciách sa nám Boh dáva poznať a zakúsiť najviac. Potom zisťujeme, že Boh je pánom vecí nemožných. Niekedy Boh, aby splnil našu prosbu nás často dotlačí až k múru, aby sme mohli vydať vzdych zhodný s vzdychom Ducha Svätého v nás. Aspoň taká je moja skúsenosť s Bohom v takýchto krajných až zúfalých situáciách, kedy ma Boh upevňuje vo viere, že je vždy so mnou aj keď Ho práve necítim.
---
Back to stories | Share on Facebook | Become a friend of mojpribeh.sk on FB and share the Gospel
Good news
---
Video
Zaujímavá a výpovedná skúsenosť západoeurópskeho muža s hinduizmom, budhizmom, jógou, ezoterikou a okultizmom.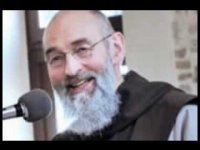 ---
Príbeh bývalého teroristu, ktorý dnes spája etniká a kmene.
Stephen Lungu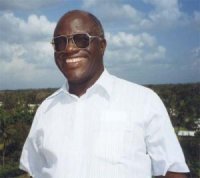 ---
Hudobníčka Lacey Sturm, bývalá speváčka kapely Flyleaf, bola presvedčenou ateistkou a mala v úmysle vziať si život... ale zrazu sa všetko zmenilo.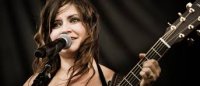 ---
"A rozhnevaný pán ho vydal mučiteľom, kým nesplatí celú dlžobu. Tak aj môj nebeský Otec urobí vám, ak neodpustíte zo srdca každý svojmu bratovi." (Mt 18, 34-35)
---
We all are part of a great story. The great story of the world is composed of past and present stories of lives of individual people. The portal mojpribeh.sk is focused on the most important moment of the story of the world and individual, the moment of personal experience of person with God.
Latest

Random
Total: 149 stories in this language.
There are 437 in all languages. To change the language please click on one of the flags.
Talks
Geoff a Gina Poulter
Geoff and Gina Poulter are active in healing ministry in Great Britain and in other European countries. They have zeal for building Lords kingdom. In Slovakia are already known mainly throwgh Jesus heals ministry where they were main speakers. They believe, that Lord comes with power, when we call him by His name and walk in faith. They are full of gentleness and kind behavior to people, which they serve with prayer for healing and prophetic giftings. Their ministry folows healings, sings and wonders.


2017-10-03

Ján Volko
I think Jesus plays a very important role. Faith in God helps me in difficult moments and also during competitions. I feel that God gives me His graces and blessing – and this is a huge support for me.


2017-03-27

Jerry Armelli
Former gay: It's a satisfying emotional and sexual relationship? Emotionally, sexually, absolutely; we both love sex. We're blessed. Sometimes we cry after we make love. It is very good.


2011-09-17
Facebook
Bulletin board
Books