Good news
Video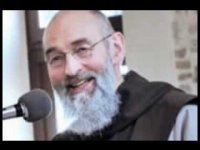 Zaujímavá a výpovedná skúsenosť západoeurópskeho muža s hinduizmom, budhizmom, jógou, ezoterikou a okultizmom.
---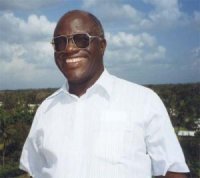 Príbeh bývalého teroristu, ktorý dnes spája etniká a kmene.
Stephen Lungu
---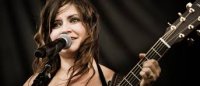 Hudobníčka Lacey Sturm, bývalá speváčka kapely Flyleaf, bola presvedčenou ateistkou a mala v úmysle vziať si život... ale zrazu sa všetko zmenilo.
---
"A rozhnevaný pán ho vydal mučiteľom, kým nesplatí celú dlžobu. Tak aj môj nebeský Otec urobí vám, ak neodpustíte zo srdca každý svojmu bratovi." (Mt 18, 34-35)
---
We all are part of a great story. The great story of the world is composed of past and present stories of lives of individual people. The portal mojpribeh.sk is focused on the most important moment of the story of the world and individual, the moment of personal experience of person with God.
Story - Milan Uličný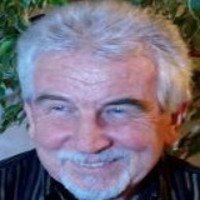 Som 23 rok znovuzrodený a od začiatku ma Pán viedol do prorockej služby. Skladá Bohu oslavné piesne a básne.
Pochádzam z kresťanskej evanjelickej rodiny. Stará mama, mama a ja sme už 3. generáciu veriaci.
Veril som, že Boh je, ale nemal som istotu, kde sa po smrti ocitnem, či v nebi, alebo v šeole ...
Zlom v mojom živote nastal v roku 1992, keď do nášho Liptovského Mikuláša prišli znovuzrodení kresťania z USA a ja som odpovedal na výzvu prijať Ježiša, ako Pána do svojho života (Rim 10,9 ). Bolo to pre mňa tak silné, keď sa za mňa modlili. Počas ich modlitby som mal videnie a oni mi prorokovali, čo má Pán pre môj život pripravené.
Môj život sa následne zmenil o 180 stupňov. V roku 1993 som mal sen. V tom sne Pán prehovoril pre mňa počuteľne takto: " Neboj sa, neboj sa, zázraky sa idú diať, lebo to vybral Boh."
Prešlo niekoľko rokov a jedno ráno som potreboval ísť močiť a nemohol som. Syn ma odviezol na urológiu a vyšetreniami mi zistili zhubný nádor - rakovinu prostaty. Najprv mi zaviedli hadičku a lieky, aby sa močenie uvoľnilo. Lekári sa napokon rozhodli, že nádor sa musí chirurgicky odstrániť.
Absolvoval som potrebné vyšetrenia a nádor mi chirurgicky odstránili, ale požadovaný dobrý výsledok sa nedostavoval. Prepustili ma domov a však musel som opäť ísť do nemocnice.
Deň pred nástupom na oddelenie prišiel za mnou znovuzrodený brat a priateľ, ktorý povedal, že sa prišiel za mňa modliť. Súhlasil som a asi za pol hodiny po jeho modlitbe a odchode som šiel na WC. K môjmu prekvapeniu mi šlo močiť. Úspechom bol cviklový červený moč.
Zatelefonoval som priateľovi a povedal mu, že Pán niečo vykonal. Až v prepúšťacej správe som sa dozvedel výsledky nástupných indikujúcich ukazovateľov: PSA 92 ug / L a výstupných výsledkov PSA 0,86 ug / L.
Dosvedčujem, že po modlitbe môjho priateľa ma Pán Ježiš v roku 2002 aj za pomoci lekárov, zázračne uzdravil zo zhubného nádoru – rakoviny prostaty. Pre mňa to malo priamy súvis s mojim snom z roku 1993.
Po prepustení z nemocnice som nebral žiadne lieky, žiadne ožarovanie, ani chemoterapiu a do dnes nemám s močením žiadne problémy. Vďaka BOHU!
3.2.2007 mi Pán na moje narodeniny dal darček. V obývačke mám izbový fikus panašovaný so zeleno škvrnitými listami. Na jednom konári v tvare V sa z večera do rána stalo niečo neobyčajné. Lístky dostali tmavozelenú farbu. Overoval som si to v 2 kvetinárstvach a tam mi potvrdili, že to nie je bežný a prirodzený úkaz.
Pýtal som sa Pána čo to má znamenať a dal mi k tomu úkazu pre mňa zrozumiteľné slová poznania: 1. Viera 2. Vízia 3. Výstraha 4. Varovanie 5. Vytrvať 6. Víťaziť 7. Vernosť 8. Vytrhnutie 9. Večnosť. ( Mt 24,32 )
V roku 2010, 25. Júna o 4: 30 ráno som mal sen. V tom sne som videl písací stôl a na ňom čistý papier vo formáte A 4. Na to som sa zobudil a pýtal som sa Pána, čo to znamená. Prišli mi na myseľ slová piesne. Našiel som papier a ceruzku a začal som písať.
Od roku 2010 mi Pán nepravidelne dal asi 150 piesní o Jeho príchode, nebi, láske, deťoch, kvetoch, stromoch, horách, vtáčikoch. Rozhodol som sa denne chváliť Pána a oslavovať Ho na fujare, píšťalke, ústnej harmonike, slovom a v Duchu.
S Pánom je možné zažívať dobrodružstvo už tu na zemi. On je Bohom lásky, radosti, pokoja a dobra. Denne čítam Bibliu, modlím sa a spievam. Chválim nášho Boha. Je hoden chvály, cti a veleby.
brat Milan
---
Latest

Random
Total: 155 stories in this language.
There are 465 in all languages. To change the language please click on one of the flags.
Talks
Geoff a Gina Poulter
Geoff and Gina Poulter are active in healing ministry in Great Britain and in other European countries. They have zeal for building Lords kingdom. In Slovakia are already known mainly throwgh Jesus heals ministry where they were main speakers. They believe, that Lord comes with power, when we call him by His name and walk in faith. They are full of gentleness and kind behavior to people, which they serve with prayer for healing and prophetic giftings. Their ministry folows healings, sings and wonders.


2017-10-03

Petr Jašek
As we know, faith is not a question of heritage. People must get their personal relation with the Lord Jesus Christ. This cannot be inherited. You have to be reborn in Jesus. In my life something similar happened.


2017-04-10

Ján Volko
I think Jesus plays a very important role. Faith in God helps me in difficult moments and also during competitions. I feel that God gives me His graces and blessing – and this is a huge support for me.


2017-03-27
Facebook
Bulletin board
Books