Story - Peter Slaný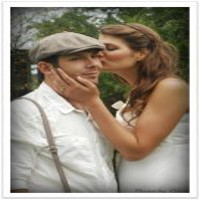 Vyše piatich rokov je šťastne ženatý. Žije v Nitre. Pracuje ako skladník. Študuje na UMB v Banskej Bystrici a tiež na Gateway College v Nitre. Venuje sa práci s mládežou, kázaniu a taktiež pôsobí ako lektor organizácie Acet. Jeho vášňou je Evanjelizácia.
Môj príbeh sa začal, keď som mal jedenásť rokov. Vyrastal som ako Petržalčan v úplne normálnej a kompletnej rodine. Ako rodina sme nikdy neboli sociálny prípad. Otec robil taxikára a mama bola na invalidnom dôchodku. Predtým, ako sa jej stala mozgová príhoda, mala účtovnícku firmu. Mali sme sa celkom fajn. Mám aj o päť rokov staršieho brata. Nikdy nebral drogy. Bol tak trochu rebel, no vždy vo svojej podstate bol slušný človek.
Vyrastal som ako chlapec, ktorý nikdy nemal extra veľa kamarátov. Jedného som mal, volal sa tiež Peťo. Keď som mal spomínaných jedenásť rokov, pohádali sme sa a prestali sme byť kamarátmi. Šlo o blbú disketu, jeho disketu, ktorá bola u mňa doma a ja som ju zatajil. Ak toto čítaš, pravdepodobne v tejto dobe ani nevieš, čo to disketa je

, či skôr bola

Začal som jazdiť na korčuliach a chodiť von do skateparku. Skúšal som s kamošmi fajčiť cigarety a tak. Jedného dňa sme sedeli pod U-rampou v petržalskom skateparku a kamoši tam začali fajčiť trávu cez bongo. Všetci boli starší odo mňa, mali asi od 14-18 rokov. Boli v pohode a ja som sa medzi nimi cítil prijatý.
Mal som ich rád. Neboli to žiadny feťáci, či feťáčky. Len občas hulili trávu, či sa opili. Keď prišlo bongo ku mne, vyskúšal som to. Nič mi nebolo. No keď som to skúsil znova, vtedy som už spoznal, čo je to zhuliť sa. A pravdupovediac páčilo sa mi to.
Začal som pravidelne huliť trávu. Už v trinástich som fajčil trávu denne. Chodil som do školy nahúlený. Cez prestávky som si tiež občas zahulil. V tej dobe som opovrhoval tvrdými drogami. Myslel som si, že nikdy nebudem feťák. Onedlho som vyskúšal durmán, LSD, extázu... V štrnástich som vyskúšal Piko (pervitín).
Vtedy sa zmenil môj život. Na piku som bol komunikatívny, bol som stredobodom pozornosti, nemal som problém kecať s dievčatami, ktoré sa mi páčili, či zbaliť babu. Akoby som bol lepší, ako predtým. Veľmi rýchlo som sa namotal, netrvalo dlho a bral som piko každý deň. Zo začiatku to bolo raz za mesiac, potom raz za týždeň atď.
V pätnástich som pikoval každý deň. Predával som trávu. Kradol som doma peniaze, dokonca som predal maminu retiazku, otcovu obrúčku a kadečo iné. Keď rodičia zistili, že im miznú peniaze, otec si začal na noc dávať peňaženku pod rozťahovací gauč. Ku hlave a na strane, kde spali rodičia.
Bol som schopný čakať kým zaspia, a preplaziť sa pomaly v noci na druhú stranu izby, kde spali a zobrať spod postele peňaženku, vyjsť von, vybrať peniaze a vrátiť ju späť, bez toho aby sa zobudili.
Samozrejme sa aj to časom prevalilo a tak si otec nechával peňaženku v garáži, kam som nemal prístup. Keďže som dlžil dosť peňazí dílerovi pre ktorého som predával trávu, bol som vo veľkom probléme. Musel som mu doniesť peniaze, ktoré som nemal.
Dal mi pištoľ a ja som šiel spraviť lúpež. Olúpil som jedného mladého muža. Mal asi 37 rokov. Samozrejme, že ma chytili. Ocitol som sa v cele predbežného zaistenia, kde som bol tri dni. Bolo tesne pred Vianocami a ja som mal pätnásť rokov. Vtedy mi prvý krát došlo, že niečo nie je ok.
Rozhodol som sa, že s drogami končím. No netrvalo dlho a padol som do toho späť. V tej dobe som bol trestne stíhaný na slobode. Bez pika som nevydržal ani jeden deň. Proste som nedokázal bez neho normálne fungovať. Neprešlo ani pol roka a ja som sa opäť dostal do konfliktu so zákonom. Potreboval som piko, no nemal som peniaze. Bolo presne 1.Mája, v škole sme mali voľno a ja som potreboval piko. Na zastávke som jednej pani strhol z krku retiazku a utekal preč. Na úteku ma nejaký pán chytil a odovzdal polícii. Bol to veľký silný muž, postavu mal ako drevorubač a tak mňa chudučkého feťáčika nemal problém premôcť.
Na to som sa ocitol vo väzení, a to na rok a pol. Do dnes si pamätám sen, ktorý sa mi často sníval. V tom sne som bol s rodičmi pri stole a jedol som. Všetko bolo v pohode, no každý sen sa raz končí. Vždy keď som sa prebudil, bol som v base. Začal som nenávidieť celý svet a ľudí.
Často som sa pýtal, prečo práve ja... Rozhodol som sa, že skončím s tým. Keď ma prepustili, šiel som bývať k našim. Medzičasom predali byt v Bratislave a presťahovali sa do Veľkého Medera. Chceli mi tak pomôcť. Našiel som si prácu a žil som normálny život. Potom prišiel Silvester a ja som sa opil.
Netrvalo dlho a začal som opäť huliť. Po čase som si dal extázu. Jedného dňa prišla pracovná ponuka do Bratislavy a ja som ju prijal. Hulil som a tiež pil. Raz som na ulici stretol jedného kamoša a šiel som s ním na párty. Kúpili sme si piko. Keď som si ho šňupol, vedel som, že som v tom späť. Celý život mi akoby v zrýchlenom filme prebehol pred očami. Skúšal som s tým bojovať, no po dvoch týždňoch som prehral.
Padol som do toho späť. Za dalšie dva týždne brania pika som bol na tom horšie, ako predtým po dvoch rokoch. Začal som si to aj pichať. Vyhodlili ma z práce, rozišiel som sa s frajerkou a vrátil sa späť do Veľkého Medera. V tom čase som už začínal vyrábať piko. Naučil som sa to od kamarátov v Bratislave.
Jedného dňa ma mama prichytila pri výrobe pika. Nejako som ju namotal a keď som to dorobil, vyparil som sa z domu preč. Na ďalší deň, keď som sa vrátil, rodičia sa mi vyhrážali, že ak nepôjdem na liečenie, zavolajú policajtov a pôjdem do basy. Mama totiž našla moju aparatúru na výrobu pervitínu.
A tak som šiel na liečenie. Začal sa jeden veľký kolobeh. Striedal som liečenie za liečením a nič mi nepomáhalo. Domov som nemohol ísť a tak som bol na ulici. Znovu ma zavreli za krádeže a kadečo iné. Môj život vyzeral asi tak, že som striedal basu s väzením a liečením či resocializačným zariadením. Častokrát ma vyhodili zo schodov v paneláku, kde som zvykol spávať. Chodieval som po uliciach Blavy a prial som si, aby ma už zavreli. Stratil som všetko a všetkých. Mal som paranoje, toxické psychózy, halucinácie a pokus o samovraždu. Stratil som všetkých a všetko.
Začal som brať aj heroín, pretože keď som mal halucinácie a paranoje, len ten mi pomohol aby to prestalo. Dokonca som bol ochotný sa nechať zneužiť iným mužom a dať si za to zaplatiť, aby som si mohol kúpiť piko, či suroviny na jeho výrobu. Už ma nebavil život. Padol som na totálne dno, na aké človek môže padnúť.
Keď som bol vo väzení tretí krát, niečo sa zmenilo. Stretol som tam chalana, volal sa Andrej. Poznal som ho z jedného liečenia. Ten chalan bol úplne zmenený. Nešlo mi to do hlavy. Videl som, že má Bibliu.
Vždy som sa smial z kresťanov, bral som ich ako úbožiakov, ktorí sa len utiekajú k nejakému fiktívnemu Bohu.
Hovoril, že bol v Teenchallenge a tam mu pomohli. Čas môjho prepustenia sa blížil veľmi rýchlo a ja som mal strach, čo so mnou bude.
Raz večer som premýšľal v posteli a povedal som si, že ak ten Boh existuje a modlitba funguje, tak sa niečo zmení a ak nie, tak zdochnem niekde na ulici a bude pokoj. Rozhodol som sa, že skúsim ísť do toho Teenchallenge.
Keď som tam prišiel, boli tam ľudia, ktorí si prešli tým, čo ja. Ba dokonca boli z toho dlhodobo vonku, mali rodiny a šťastný život. Keď hovorili o Bohu, moje srdce sa rozbúšilo, ako šialené. Vedel som, videl a cítil, že majú niečo, čo nemám. Vedel som, že tak zúfalo potrebujem Boha. Videl som ich životy, bolo mi jasné, že nejde o fake! Začal som sa modliť a hľadať Boha. Čítal som denne Bibliu, ale nič sa nedialo.
Akoby Boh mlčal, ako keby moje modlitby neprešli cez strop. Po pár mesiacoch sa to zlomilo. Bolo to presne na Veľkú noc. Boli sme vo veľkonočnú nedeľu v Nitre v zbore. Do dnes si pamätám inscenáciu, ktorá tam bola spravená. Bol tam drevený kríž a lepiace papieriky na ktoré sme mali písať svoje hriechy a lepiť ich na ten kríž ako symbol toho, že Ježiš na kríži zomrel za každý jeden hriech a že v ňom máme odpustenie.
Začal som sa modliť a písať tam všetky tie zlé veci, že som chcel, aby zomreli moji rodičia, krádeže, to že som vyrábal piko, predával, ženy bral ako niečo čo treba len využiť a nechať tak... Všetka tá ťažoba, zrazu spadla z môjho života. V ten večer som v modlitbe vydal svoj život Bohu. Prijal som Pána Ježiša, ako svojho osobného spasiteľa. Od toho dňa sa začal môj život radikálne meniť. Čítal som viac Bibliu, modlil som sa a všetko mi začínalo dávať zmysel. Boh ku mne hovoril a svojim milujúcim hlasom mi ukazoval veci, ktoré nie sú dobré a ktorých sa mám zbaviť vo svojom živote.
Nevravím, že to bolo všetko ľahké, prichádzali ťažkosti a dôsledky môjho starého života. No vedel som jedno, že už nie som sám. Musel som prejsť cez mnoho ťažkých vecí, otec sa so mnou nerozprával v tej dobe skoro tri roky, mal som Hepatitídu typu C, dlžoby a musel som ísť znovu do väzenia za veci ktoré som spáchal v minulosti. Každý krát, keď som šiel po lieky na hepatitídu do Bratislavy, šiel som za mojim ockom, ktorý tam vtedy stále taxikárčil a prosil som ho o odpustenie.
Vždy ma s krikom vyhodil. Hovoril, že už mi neverí a podobne. Stále som odchádzal odmietnutý a s plačom. Jedného dňa mi mama vravela cez telefón, že idú opravovať strechu. Spýtal som sa, či by som im mohol ísť pomôcť. Mama mi povedala, že sa spýta tatina ale, že mi nič nesľubuje, vraj viem aký je.
Sama tomu neverila, že by zvolil, aby som prišiel. Mali sme večer modlitby a ja som poprosil ostatných, aby sa modlili so mnou za to, aby som dostal späť svojho ocka. Boh nás vypočul a ja som mohol ísť na celý víkend domov.
On my dal späť môjho ocka. Neskôr, keď som bol vo väzení, ma pustili na podmienečné prepustenie, aj napriek tomu, že som bol sedem krát súdne trestaný a už štvrtý krát vo väzení. Keď som bol vo väzení, sníval som o tom, že budem mať manželku a že budeme žiť v Nitre... Dnes toto všetko mám!!!
Medzičasom som si spravil maturitu a dnes som študentom vysokej školy, kde študujem teológiu. Už viac ako dva roky som ženatý s tou najúžasnejšou ženou na celom svete. A ďaleko viac, som šťastný muž, ktorý vie, kto ho zachránil. Slúžim Bohu a milujem život. A dnes snívam ďalšie a odvážnejšie sny a verím, že Boh naplní aj tie

---
Back to stories | Share on Facebook | Become a friend of mojpribeh.sk on FB and share the Gospel
Good news
---
Video
Zaujímavá a výpovedná skúsenosť západoeurópskeho muža s hinduizmom, budhizmom, jógou, ezoterikou a okultizmom.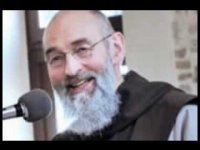 ---
Príbeh bývalého teroristu, ktorý dnes spája etniká a kmene.
Stephen Lungu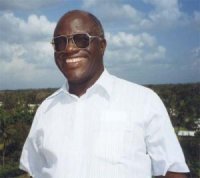 ---
Hudobníčka Lacey Sturm, bývalá speváčka kapely Flyleaf, bola presvedčenou ateistkou a mala v úmysle vziať si život... ale zrazu sa všetko zmenilo.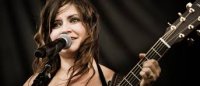 ---
"A rozhnevaný pán ho vydal mučiteľom, kým nesplatí celú dlžobu. Tak aj môj nebeský Otec urobí vám, ak neodpustíte zo srdca každý svojmu bratovi." (Mt 18, 34-35)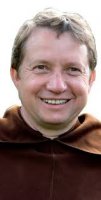 ---
We all are part of a great story. The great story of the world is composed of past and present stories of lives of individual people. The portal mojpribeh.sk is focused on the most important moment of the story of the world and individual, the moment of personal experience of person with God.
Latest

Random
Total: 149 stories in this language.
There are 437 in all languages. To change the language please click on one of the flags.
Talks
Geoff a Gina Poulter
Geoff and Gina Poulter are active in healing ministry in Great Britain and in other European countries. They have zeal for building Lords kingdom. In Slovakia are already known mainly throwgh Jesus heals ministry where they were main speakers. They believe, that Lord comes with power, when we call him by His name and walk in faith. They are full of gentleness and kind behavior to people, which they serve with prayer for healing and prophetic giftings. Their ministry folows healings, sings and wonders.


2017-10-03

Ján Volko
I think Jesus plays a very important role. Faith in God helps me in difficult moments and also during competitions. I feel that God gives me His graces and blessing – and this is a huge support for me.


2017-03-27

Jerry Armelli
Former gay: It's a satisfying emotional and sexual relationship? Emotionally, sexually, absolutely; we both love sex. We're blessed. Sometimes we cry after we make love. It is very good.


2011-09-17
Facebook
Bulletin board
Books