Story - Alžbeta Šimová

Moje svedectvo je hlavne o tom, ako je dobré a bezpečné Jemu úplne dôverovať. Začnem obdobím pred desiatimi rokmi. Vtedy som Pánovi odovzdala svoj život a prijala som ho za Jediného Pána v mojom živote. Dovtedy som bola tradičným kresťanom, ale pravidelne som navštevovala sv. omše a sviatosti.
Nakoľko s manželom máme tri deti a chceli sme im dať možnosť študovať, tak ja som podnikala v sieťovom marketingu popri mojej práci a manžel trénoval futbalistov. Nakoľko som začala byť viac unavená a prichádzali rôzne psychické problémy, myslela som, že som iba preťažená a potrebujem oddych.
Zistila som však, že únava, nespavosť, depresie prichádzajú hlavne na a po školeniach a seminároch, pomocou ktorých som v tomto obchode vzdelávala skupiny ľudí doma i v zahraničí. Neskôr som zistila , že táto práca je poprelínaná hnutím New Age.
A toto hnutie je proti učeniu cirkvi, keďže sa nesie v duchu samospasiteľnosti. Teda ja sa môžem rozhodnúť o tom, ako bude vyzerať môj život, ja môžem za zdravie, úspech, šťastie a odo mňa závisí, moja budúcnosť.
Po jednom slove, ktoré som vtedy dostala po modlitbe v istom spoločenstve, že Pán sa o mňa a o moju rodinu postará, že On má pre mňa iné dary a bohatstvá som Mu uverila a hneď ráno som poslala žiadosť o zrušenie členstva. Ja, ktorá som budovaniu tohto obchodu venovala veľmi veľa času, mala som vybudovanú veľkú skupinu ľudí, z obratu ktorých som dostávala slušný príjem a bol niekoľkokrát vyšší ako som dostávala z mojej práce.
Toto rozhodnutie som nikdy neoľutovala a niekoľkokrát som svedčila o tom, ako sa Pán stará o mňa a o moju rodinu za krátko po tomto rozhodnutí sa veľmi zmenila moja pozícia v práci a moje ohodnotenie. Odvtedy naše deti vyrástli a v tomto roku najstarší syn skončil štúdium na vysokej škole, v lete promoval na lekárskej fakulte univerzity Komenského a staršia dcéra študuje posledný rok v Prahe medzinárodné vzťahy na VŠE a mladšia sociálnu prácu na teologickej fakulte Trnavskej univerzity v Bratislave.
Spomínam si, že krátko na to, ako som urobila rozhodnutie sme mali ísť na dovolenku s deťmi do zahraničia a mali sme zaplatenú iba zálohu a počítala som z príjmom z podnikania, od ktorého som sa rozhodnutím ukončiť činnosť vtedy vlastne odstrihla. Celú situáciu som vtedy odovzdala Pánovi do Jeho rúk, prosila som Ho, aby to vysvetlil hlavne deťom, myslela som, že na dovolenku nepôjdeme, ale nech nie sú z toho veľmi smutné a nech to pochopia. Stalo sa potom, že v práci som dostala mimoriadnu odmenu a okrem očakávanej výšky som dostala presne potrebnú sumu na zaplatenie našej dovolenky.
Bolo to neuveriteľné, ale Pán sa postaral a stará sa vlastne až do dnes.
Prišlo obdobie pred dvomi rokmi - november 2012 Absolvovala som pravidelnú lekársku zdravotnú prehliadku a po výsledkoch z mamografie mi lekárka povedala, že o rok kontrola a všetko je v poriadku. Ja som poprosila o sonografické vyšetrenie, lebo som cítila zdurenú uzlinu v podpaží. Lekárka ma však ubezpečila, že na mamografii je všetko v poriadku a zdurená uzlina môže byť z nejakej pozápalovej infekcie. Ale nakoniec som to vyšetrenie absolvovala. Lekárke sa to nezdalo, vravela mi, že je potrebné zobrať vzorky z uzliny a z iniatúrneho útvaru, ktorý po dlhšom hľadaní na prsníku našla.
Keďže výsledky mali prísť o 14 dní, začalo sa veľmi ťažké obdobie v mojom živote. Nepokoj, nespavosť, nechutenstvo a podobne. Keďže som dve noci nemohla skoro vôbec spať a bolo treba chodiť do práce, poprosila som sestričku zo spoločenstva, ktorá má dar modlitby príhovoru o modlitbu. Tá keď ma zbadala, hovorí, že ešte ma takúto nevidela, vyzerala som asi veľmi zle.
Po modlitbe však nastala veľká zmena, hneď som dostala chuť do jedla, zasiahol ma veľký pokoj v srdci a odchádzala som s radosťou a úsmevom. Už počas modlitby ma Pán ubezpečil, aby som to všetko vložila do Jeho rúk, že On sa postará, že všetko bude dobré.
A ja som Mu uverila
Od vtedy som nemala problémy so spánkom, jedlom a mala som veľký pokoj v srdci. Aj napriek tomu, že výsledky prišli dobré, lekárka ma poslala na magnetickú rezonanciu, no a tá hovorila o tom, že je treba operačne odstrániť útvar v prsníku, ktorý sa z rozmeru 4 mm zväčšil dvojnásobne. Bolo tam vysoké podozrenie na karcinogénny nádor. Vďaka tomu, že som toto obdobie prežívala s Pánom, nebola pre mňa táto správa taká šokujúca. Počas tohto i počas iných dní ma Pán napĺňal pokojom a radosťou.
Celé toto obdobie čakania na termín operácie aj neskôr som cítila, že Pán kráča predo mnou ako mi to povedal v jednom slove raz, keď sa za mňa modlilo viac ľudí z nášho spoločenstva, z knihy pror. Izaiáša kap- 43, 2 Keď budeš brodiť vodami, budem s tebou, a keď riekami, nepotopia ťa, keď pôjdeš cez oheň, nepopáliš sa a plameň nebude horieť na tebe. Niekoľko dní po tejto modlitbe som sa ráno budila s piesňou "Keď pôjdem dravou riekou nestihne ma prúd", táto pieseň sa nedala u mňa zastaviť ani cez deň.
Čo bola veľká zmena v mojom živote bolo to, že sa zmenil môj modlitbový režim, nemohla som totiž odísť z domu bez toho, aby som ráno strávila minimálne hodinu s Pánom. Začala som ho spoznávať, začal ku mne viac hovoriť a obdarovával ma úžasným pokojom.
Dostávala som rôzne povzbudzujúce slová nielen v osobnej modlitbe, ale aj vtedy, keď sa za mňa modlili iní, aj ľudia, ktorí ma vôbec nepoznali a nevedeli akým obdobím prechádzam. Pán ma stále ubezpečoval, že všetko je v Jeho rukách a On ma vyslobodí. Tak som si myslela, že možno nebude treba ísť ani na tú operáciu, ale bolo. Keď po operácii prišli výsledky a potvrdil sa karcinogénny nádor, potrebovala som ísť pred Eucharistického Krista – na adoráciu, na ktorú som počas tohto obdobia chodievala minimálne dvakrát do týždňa. V tento deň som strávila s Pánom hodinu a celý čas mi prebiehala v mysli veta z Knihy Žalmov kap 9, verš 2,3 Oslavovať ťa budem, Pane, celým svojím srdcom a vyrozprávam všetky tvoje diela zázračné. V tebe sa budem tešiť a radovať, ospevovať budem tvoje meno Najvyšší.
Po doporučení absolvovať chemoterapiu a rádioterapiu som mala obavu, ako to budem znášať, lebo som veľmi citlivá. Bola mi doporučená liečba 8 chemoterapiami a to 4 jeden a 4 iný druh. Po absolvovaní prvých štyroch bola zmena a po tej prvej z tejto série som sa cítila veľmi zle, myslela som, že nebudem vládať prejsť ani do auta, no napokon sme ostali v nemocnici ešte nejakú pol hodinu. Keď som sa na druhé ráno zobudila, zoslabnutá, hovorím si, Pane zvládnem ja ešte tie tri posledné ? Zvyčajne som bola po chemoterapii dva dni doma, plus víkend a potom som išla do práce. Tak to bolo aj teraz. V tom týždni som si nechala priniesť obed a ja som išla cez obedňajšiu prestávku na adoráciu a tam som hovorila Pánovi, že čo sa ja bojím, keď som s Ním, že On je mocný Boh a Pán On je kráľ a ja mu to všetko dávam do Jeho rúk, nech sa stane Jeho vôľa. Keď som odchádzala z kostola, mala som mimoriadny pokoj v srdci a cítila som sa ako malé deti, keď idú s rodičmi a na nič nemusia myslieť, že rodičia všetko za nich vyriešia.
Ja som si hneď na začiatku ochorenia myslela, že úplne dôverujem Pánovi, ale bolo to tak, že k väčšej dôvere som musela dozrieť.
Tak ako nemôže prvák v základnej škole prežívať pubertu, ale musí dorásť a dozrieť. No aj keď som počas liečby chemoterapiou chodila do práce, mala som úžasný pokoj v srdci, veľkú radosť, ktorá sa často nedala skryť, vždy som bývala asi 5 dní doma, v tom bol aj víkend, aby som sa zregenerovala. Po tomto úplnom odovzdaní Pánovi v adorácii sa stala taká zmena, že tie tri chemoterapie, ktorá som dostala ma vôbec neoslabili. Mohla som hneď večer všetko jesť, vôbec mi nebolo špatne a ísť hneď na druhý deň do práce. Pochopila som, aké je dôležité úplne, úplne dôverovať Pánovi, že On môže konať do takej výšky, aká je naša dôvera voči Nemu.
No a nikto nevedel, čo sa udialo medzi mnou a ním a sestrička, ktorá má dar počuť Pána počas adorácie mi večer volala, že má pre mňa slovo od Pána, aby som prišla do kostola na večernú omšu, kde mi ho odovzdala. To slovo takto znie:
Milá Betka, tvoje srdce je naplnené Božou láskou a chválou k môjmu menu. Veľkú radosť mám, keď mi moje dieťa bezvýhradne dôveruje, ako ty. Neboj sa, ja viem po čom túžiš, o všetko sa ja postarám. Neopustil som ťa, držím ťa pevne v náručí. Si moje dieťa. Tvoje utrpenie posilňuje ľudí, ktorí sú okolo teba, toľkých ľudí to zasahuje ani sama netušíš. Neboj sa dávam ti silu, preto zvládaš aj nemožné, hlavne všetky bolesti, no je to potrebné si prejsť aj bolesť, no ja ťa držím pevne v náručí, máš účasť na mojom kríži a utrpení. Ja ti dávam lásku a pokoj, ktorý máš vo svojom srdci, ale ktorý sa vylieva na všetkých okolo teba. Dieťa moje milujem ťa.
Veľmi som túžila po oddychu, lebo minulé leto som pre liečbu nemohla ísť na dovolenku. Tento rok sa Pán naozaj postaral, bola som na úžasnej dovolenke v lete, ktorú som vložila úplne do Jeho rúk a zorganizoval ju nádherne, vyšlo to tak, že sme boli aj s deťmi a bolo nádherné počasie a krásne prostredie, bolo o nás veľmi dobre postarané. Z práce som ešte dostala za odmenu víkendový pobyt v 5 hviezdičkovom hoteli vo Vysokých Tatrách, kde som bola nedávno oddychovať s manželom a bolo tam úžasne. Ešte by som chcela dodať, že okrem toho, že Pán pôsobil a pôsobí v mojom živote, dotýka sa aj ľudí aj okolo mňa, kolegov, obchodných partnerov. Citujem pár viet z ďalšieho slova, ktoré som dostala počas liečby:
..." dôveruj mi, no je nevyhnutné si prechádzať aj utrpením, lebo budeš dobre vedieť pochopiť ľudí, ktorí trpia a majú bolesti, ale keď mi budú dôverovať, tak ja ich budem niesť s nimi a napĺňať láskou, pokojom a radosťou a svetlo budú šíriť do tmy tak, ako to robíš ty. Cez utrpenie premieňaš ľudí okolo seba. Dala si mi svoje srdce a ja ti dávam doň milosti, ktoré potrebuješ. Prúdy živej vody cez teba sa vylievajú na ostatných. Dieťa moje milujem ťa ...."
Na záver by som chcela povedať, že sa cítim úžasne, prežívam nádherný čas s Ním, nevymenila by som život, ktorý žijem teraz za ten, ktorý som žila pred tým. A neznamená to, že keď sme kresťania neprídu rôzne problémy a skúšky, ale Pán je naša sila, On nám môže pomôcť zvládnuť všetko a On je tak úžasný, že tieto veci si dokáže použiť na to, aby sa oslávil v našich životoch a priviedol nás a naše okolie bližšie k Nemu.
---
Back to stories | Share on Facebook | Become a friend of mojpribeh.sk on FB and share the Gospel
Good news
---
Video
Zaujímavá a výpovedná skúsenosť západoeurópskeho muža s hinduizmom, budhizmom, jógou, ezoterikou a okultizmom.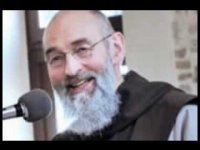 ---
Príbeh bývalého teroristu, ktorý dnes spája etniká a kmene.
Stephen Lungu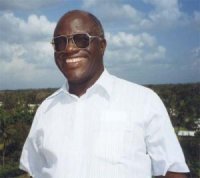 ---
Hudobníčka Lacey Sturm, bývalá speváčka kapely Flyleaf, bola presvedčenou ateistkou a mala v úmysle vziať si život... ale zrazu sa všetko zmenilo.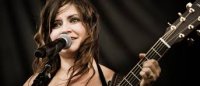 ---
"A rozhnevaný pán ho vydal mučiteľom, kým nesplatí celú dlžobu. Tak aj môj nebeský Otec urobí vám, ak neodpustíte zo srdca každý svojmu bratovi." (Mt 18, 34-35)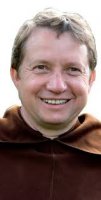 ---
We all are part of a great story. The great story of the world is composed of past and present stories of lives of individual people. The portal mojpribeh.sk is focused on the most important moment of the story of the world and individual, the moment of personal experience of person with God.
Latest

Random
Total: 149 stories in this language.
There are 437 in all languages. To change the language please click on one of the flags.
Talks
Geoff a Gina Poulter
Geoff and Gina Poulter are active in healing ministry in Great Britain and in other European countries. They have zeal for building Lords kingdom. In Slovakia are already known mainly throwgh Jesus heals ministry where they were main speakers. They believe, that Lord comes with power, when we call him by His name and walk in faith. They are full of gentleness and kind behavior to people, which they serve with prayer for healing and prophetic giftings. Their ministry folows healings, sings and wonders.


2017-10-03

Ján Volko
I think Jesus plays a very important role. Faith in God helps me in difficult moments and also during competitions. I feel that God gives me His graces and blessing – and this is a huge support for me.


2017-03-27

Jerry Armelli
Former gay: It's a satisfying emotional and sexual relationship? Emotionally, sexually, absolutely; we both love sex. We're blessed. Sometimes we cry after we make love. It is very good.


2011-09-17
Facebook
Cesta+
Books